When planning a celebration, naturally you take special care with the food and catering. While there are many parts to a celebration, food is the most universal way to celebrate because in many cultures, food plays a key role—especially desserts!
There is such a range of cultural desserts to serve at an amazing Latinx celebration, it's hard to know which ones to choose. Here are our favorite suggestions to help you decide between some seasonal desserts and elegant treats guaranteed to add to the cultural flair of your celebration.
Churros
For a fun, crunchy dessert that everyone loves, churros are a solid choice for a fun, year-round celebration. With the options of a hazelnut spread, dulce de leche, and other delicious flavors for filling, churros are deep fried and sprinkled with sugar so it encompasses the best parts of any dessert.
Postre Chaja
This decadent, layered Uruguayan dessert is a delightful sponge cake with syrup, peaches, dulce de leche, and whipped cream. It is perfect for a summer party to add to the bright flavors of your spread.
Chamoy
For those who would like to add a little kick to their table, you can include a chamoy fountain, which is a Mexican sauce with a unique flavor—sweet due to the fruit, sour from the lime, and spicy from the chili peppers. Guaranteed to add the right flair to your fruit platter, it will bump up your party menu as the crowd favorite.
Alfajores de Coco
These classic cookies are filled with chocolate and dulce de leche, sandwiched between light crunchy cookies. Having a plate of these at the dessert table, or offering each guest a box of their own individual treat is a great way to show your appreciation, and satisfy your guests' sweet tooth. It is a treat classified as both classy and fun.
Tres Leches
This classic cake is a hit everywhere, and for good reason. Moist, delicious and sometimes frosted with fresh whipped cream, it's a fresh, delicious classic that will have everyone cleaning up their dessert plate. Tres leches cake comes in a variety of flavors, but typically the original is the winner.
Brigadeiro
For simple ingredients of butter, sweetened condensed milk, cocoa powder and sometimes sprinkles, these are the epitome of decadence. They pair well with other bite-sized desserts, or on their own. A creamy, classic Brazilian dessert, you can't go wrong by adding these to your dessert table.
Mexican Wedding Cookies
Simple bites of pure bliss, Mexican wedding cookies are a delicate classic. With a light crunch, these buttery cookies have subtle hints of vanilla and almond, coated with a dusting of powdered sugar. For an added flair you can serve lemon or even key-lime flavored cookies, but their simplicity is key to their deliciousness, and they will please any crowd.

Torta Negra Colombiana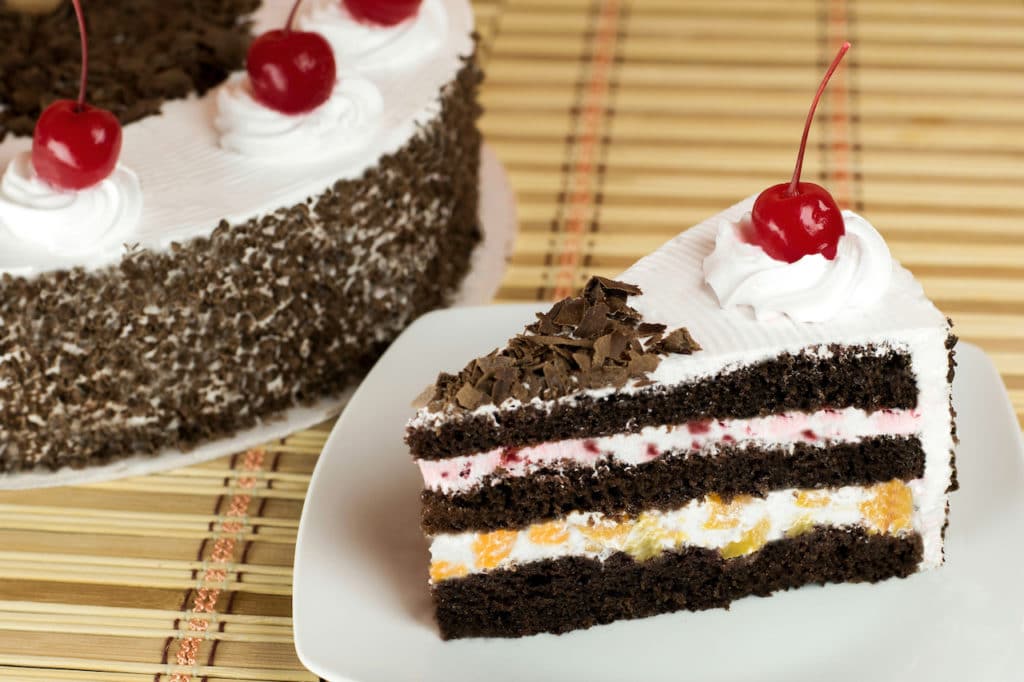 With a few variations, this Colombian black cake, featuring dried fruits soaked in rum or another type of liquor, is perfect for a Christmas or fall-time celebration. However you bake it, it's a gorgeous, dense and a rich dessert for your guests that is perfect for anyone who loves to include chocolate in their array of desserts.
How to Choose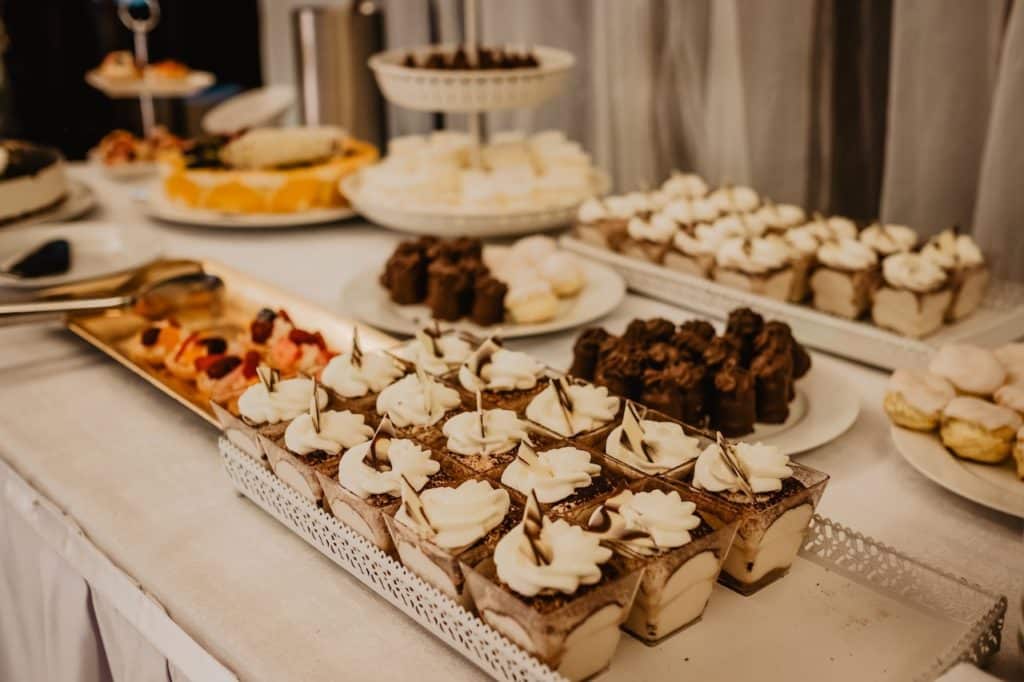 These are just a few of the favorite Latinx dessert ideas to choose from. So whether you're having a simple celebration, a quinceañera, or a wedding, there's a dessert for every occasion and style. No matter which dessert you choose (if not all) they're a guaranteed hit among your guests!
Once you have your desserts picked out, you'll want to arrange them with the right decor and setup to complete the picture. With Marinaj's events at home catering and events service, you can simplify your to-do list and prepare for a small, coronavirus-safe celebration with the right decorations, catering, and rentals for your event. So with the setup and decorations in place, you can rest assured that your celebration will be one your guests will remember!