With COVID-19 disrupting daily life, many of you are worried about how it will affect your wedding plans. The future may not be entirely clear, but there's still plenty you can do to plan your big day and make it special!
While some brides are choosing to reschedule altogether, others are finding creative ways to make their wedding day celebration work while also staying safe. Here are 5 tips for brides who are wedding planning:
1. Hold an Intimate Wedding Ceremony
Just a month ago, many brides were looking forward to their big day with excitement. Circumstances, however, have changed considerably.
If you've planned a massive wedding celebration for the coming weeks or months, you may be wondering whether you need to postpone it. The current presidential recommendation is to limit gatherings to ten people or less, meaning that you will likely need to change your plans.
With that said, you do still have options. One idea is to consider inviting only your closest immediate family members to a small wedding ceremony and rescheduling a bigger reception for later in the year. Plenty of wedding venues are willing to help you reschedule your reception for a later date.
2. Do Your Wedding Shopping Online
Rather than going out to shop for wedding materials, we suggest you consider shopping online. Most state governments have strongly recommended only going out for essential needs, so online shopping is a great idea to make sure you stay safe and healthy.
Many companies have indicated that they are ramping up their online offerings for necessities like decor, cutlery, place names, seat covers, and candles, reducing the need to go out. Even designer wedding dresses can be found and ordered online.
Currently, the CDC says that it is still safe to order the things you need online for delivery and that it is highly unlikely for packages to be contaminated. If you are worried, then put your shopping in storage for three days and wash your hands. Doing this will leave plenty of time for the virus to deactivate.
3. Reconsider Your Travel Plans
It is starting to look like large-scale travel restrictions will be in force for some time. You may, therefore, have to postpone your wedding or honeymoon, especially if you were planning on traveling abroad. Fortunately, many airlines are offering customers refunds, allowing you to rebook.
If you're traveling domestically, make sure to keep track of the spread. Local authorities may shut down flights from state airports temporarily, preventing travel to and from the worst affected areas. Local venues may be the better option for those who have not yet booked.
Remember, older people or those with underlying health conditions are most at risk. It may not be safe for them to travel at this time. The good news, though, is that they don't need to miss out. Even if you can't invite them to your ceremony right now, they can still come along to your big future celebration once the threat passes.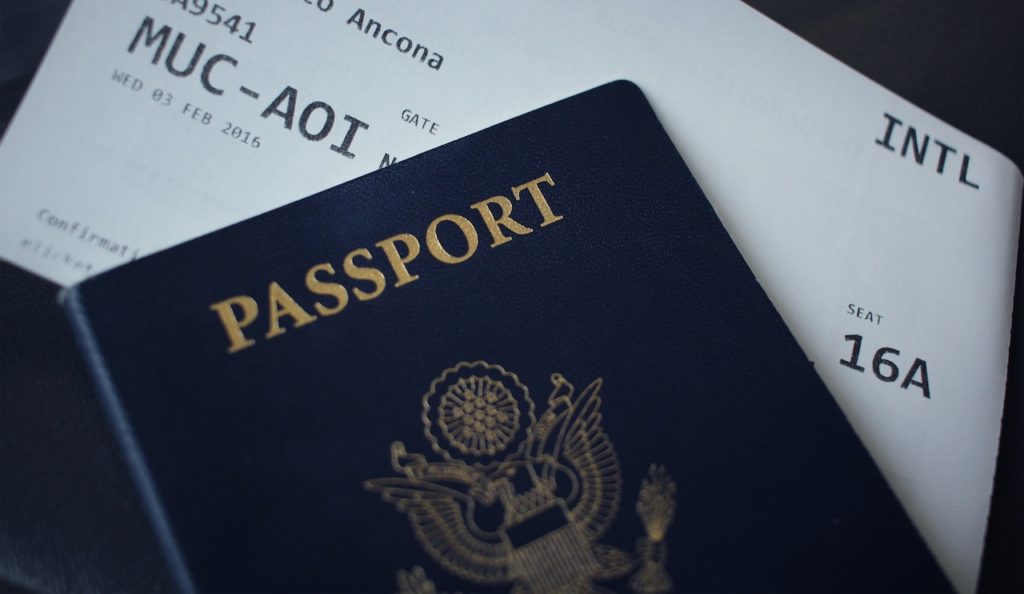 4. Order Your Dress Sooner Rather Than Later
If there's a dress that you want, we recommend ordering it sooner rather than later. China is responsible for producing many wedding garments sold in the US. Growing problems in the supply chain, though, could mean that we see delivery delays. Compared to a month ago, your dress could take twice as long to arrive. It is a good idea, therefore, to order sooner rather than later to avoid disappointment.
Remember, the CDC says the chance that the virus could survive in packages is slim to none, so you are safe to order from China.
5. Ask Your Vendors about Their Rescheduling Policies
Because COVID-19 might disrupt your plans, be sure to talk to your vendors about their rescheduling policies in advance. Since it's still unclear how long quarantine recommendations could last, it's good to know where your vendors stand in terms of helping you reschedule for another date.
As you find creative ways to continue your wedding planning during quarantine, you'll find that there are many ways you can still plan for the wedding of your dreams.
Ideally, you want to be in a position where you can react depending on the course the virus takes. This situation could be over in just a few weeks, or it could last for a few months. It's important to make sure any plans you make are flexible so you can react appropriately.
COVID-19 may seem like a stumbling block for couples wanting to get married, but it doesn't mean the end of your plans. You still have plenty of options for small, intimate ceremonies. And, when this episode comes to an end, you will have all the opportunities you need to celebrate.