Food Services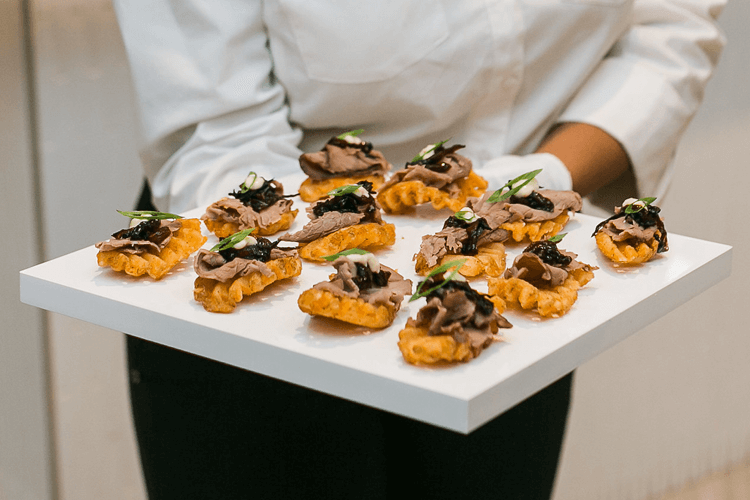 Catering
Our team of seasoned chefs serves high-quality, fresh foods that will make for an unforgettable dining experience. Marinaj offers an extensive dinner menu that caters to any palette, paired with hors d'oeuvres and late-night snacks to further accommodate guests.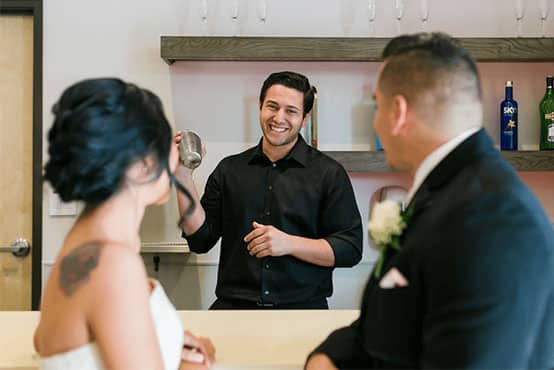 The Bar
Our fully licensed bar and knowledgeable staff are stocked and ready to serve guests any way you choose. Our options are:
Open bar: guests may drink as much or as little as they please for the duration of your event
Hosted bar: guests may choose drinks from a fixed menu, allowing you to stay on budget.
Cash bar: beer, wine, and spirits are paid for individually.
---
Entertainment & Media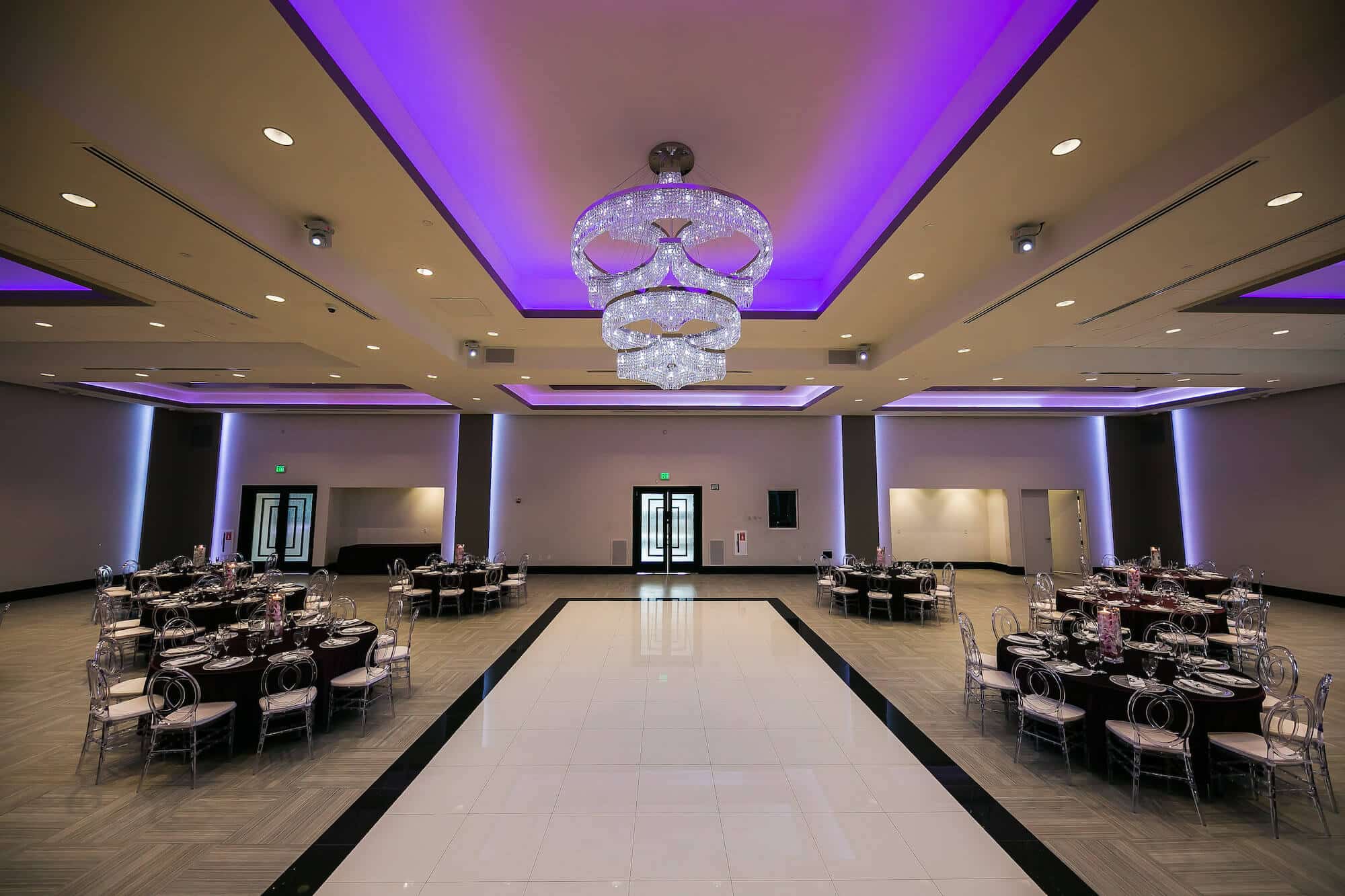 Custom Event Lighting & Effects
In our all-inclusive wedding venues, we can set our event lighting to match any color scheme or party theme. Our state-of-the-art equipment is unmatched. If you want your guests to party—the lighting can enhance the experience.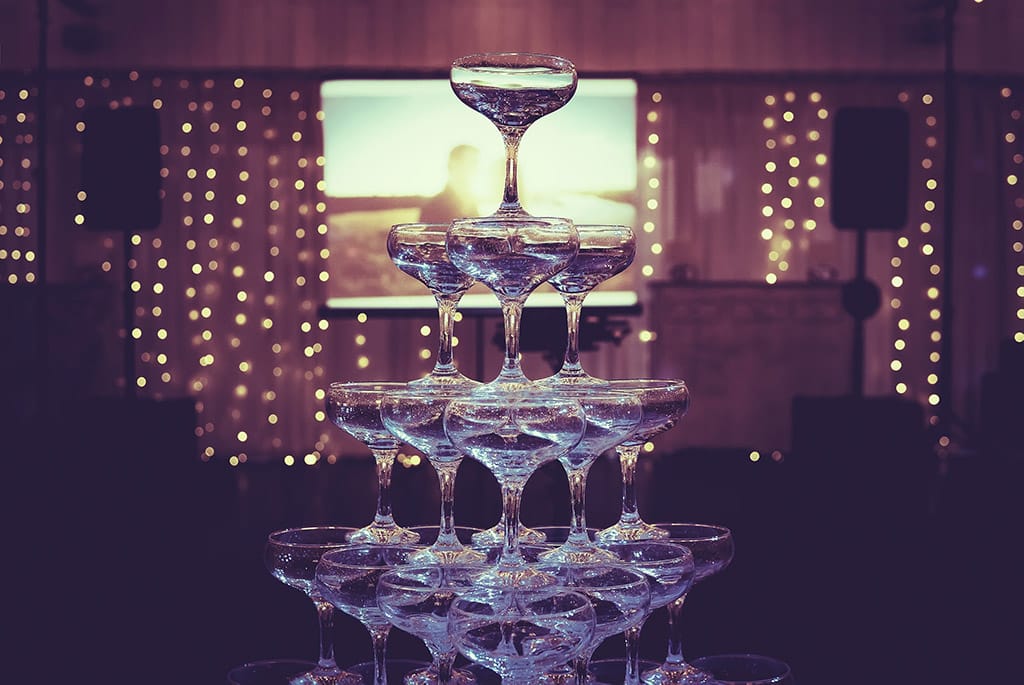 Custom Projection
Enhance the atmosphere with a slideshow of any photos you choose. Our projection services also add a custom monogram to the room, serving as a personalized touch that helps make the space feel more you.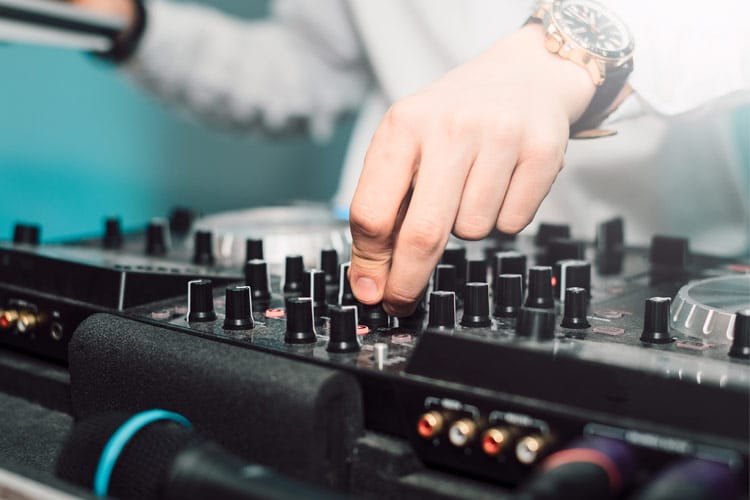 DJ/MC Services
Our in-house DJ and MC will encourage your guests to make use of the dance floor with a perfect blend of music that everyone can enjoy. Having an MC makes for a lively crowd and upbeat energy, spelling fun for everyone.
---
Enhancements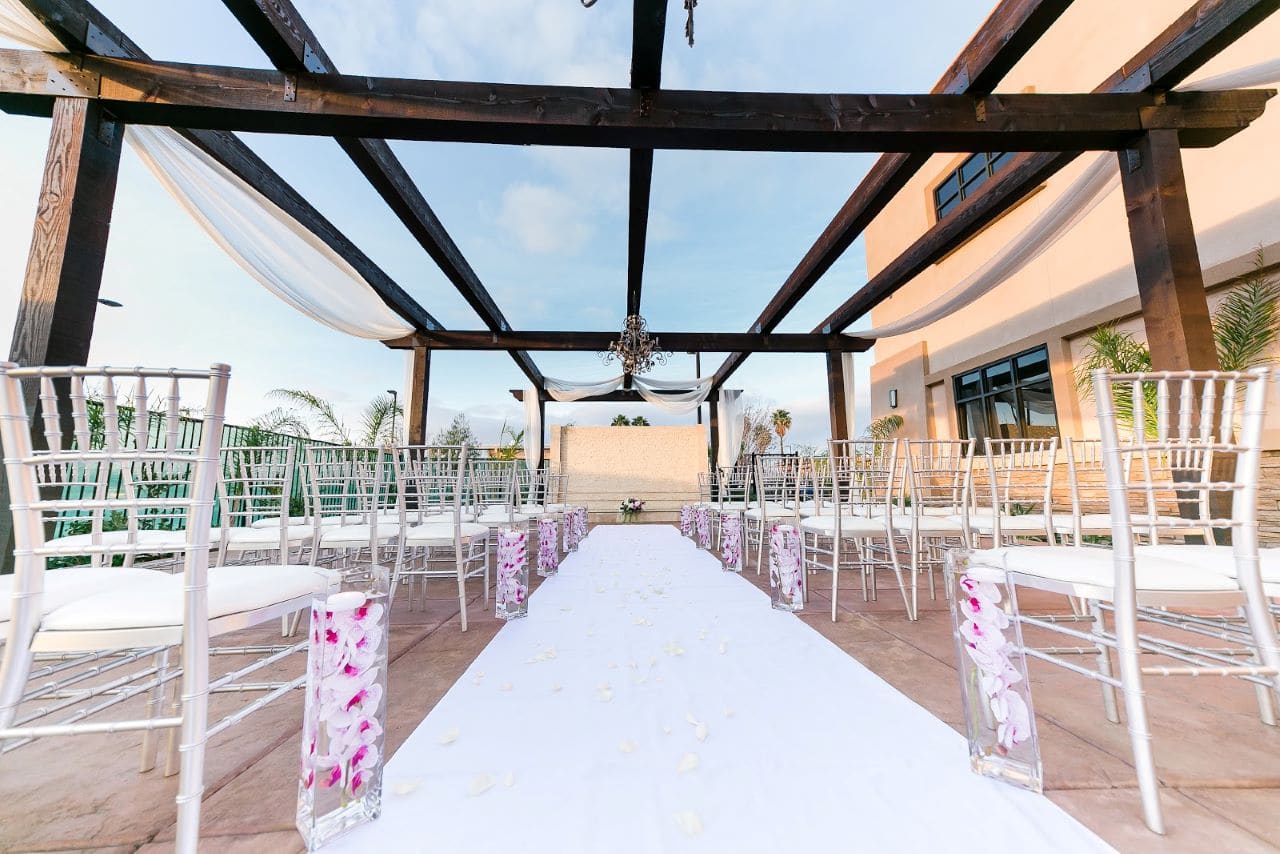 Ceremonies
Choose between an indoor ballroom or outdoor veranda ceremony, both of which offer spacious seating arrangements and picturesque surroundings. The ceremony is undoubtedly the most important and remembered part of any event. Let us take care of the details, so all you have to do is show up and enjoy your day.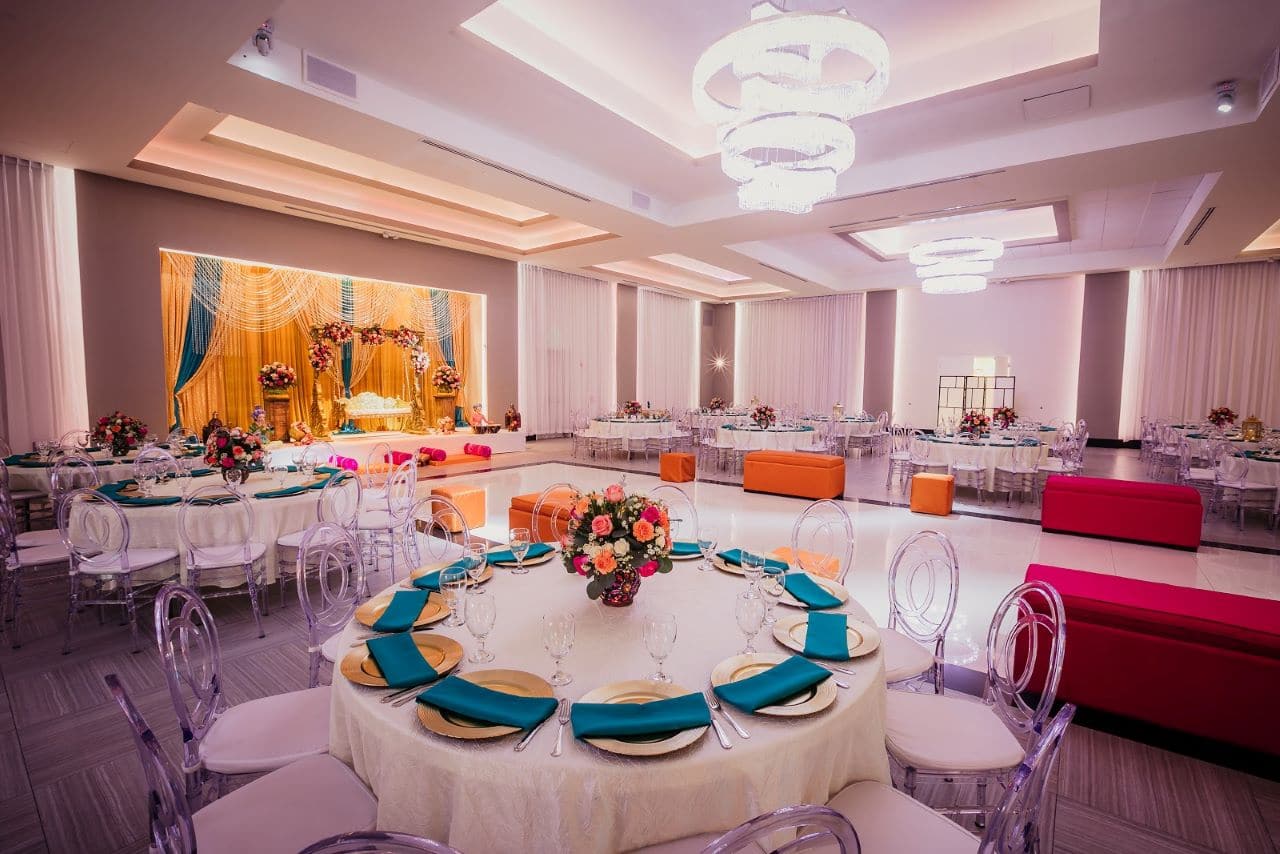 Trend-Setting Linens & Chargers
The way you choose to decorate is the first way to set the mood. Our wide variety of table decor allows you to choose linen and chargers that blend well with your theme and leave an impression on guests.