Event planning in any capacity can be a daunting and even exhausting task, especially for your company. We want to make your experience choosing between corporate party ideas as seamless as possible – not only for you, but for your attendees.
Corporate parties tend to be pretty cookie-cutter affairs, so it's best to do something that will really make your event stand out. Your employees deserve a party that they'll not only remember, but talk about for years to come.
From fun activities to creative food options, we've got you covered for your end-of-the-year party!
1.Personalized Invitations
Personalized invitations are a great way to get excitement for the event buzzing. It's your first step to making a memorable experience. Mailing invites is always an option, but it's pricier than sending out a digital invitation, and your design options are more limited.
Check out these popular digital invitation sites for a more dynamic design:
Ogolie: This platform allows you to send out tastefully animated invites with background music. 
Paperless Post: You can create a customized invitation with your own designs or choose from a vast array of categories for your corporate party invitation. 
Greenvelope: Not only does this site not bombard guests with ads, it includes options for linking calendars, photos, music, etc. 
Simple, but specific invitations are a great way to highlight your appreciation for your employees. Send out the invitations with an inside joke, an invitation to their family members as well, or a small treat.
2.Photo Booths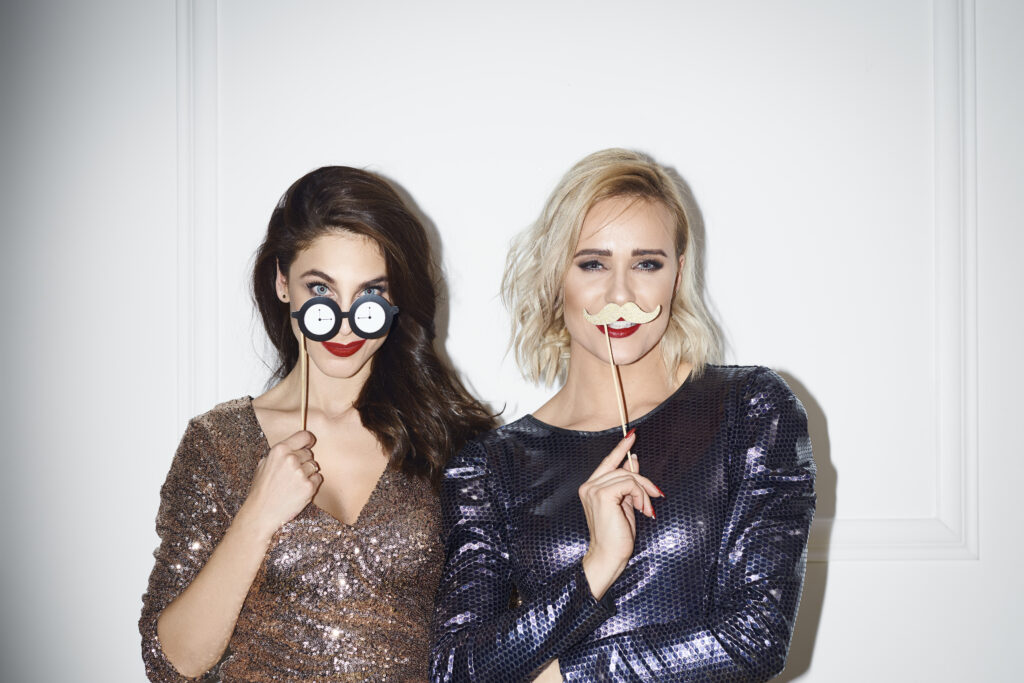 Photo booths are all the rage these days, and they're one of our classic corporate party ideas. This is a great way to get people laughing and having fun while also getting some great photos. It's also the perfect opportunity to give your employees some take home momentos to remember this end-of-year corporate celebration by.
They'll be able to put these memories on their fridge, seeing them for years to come.
3.All-Inclusive Venue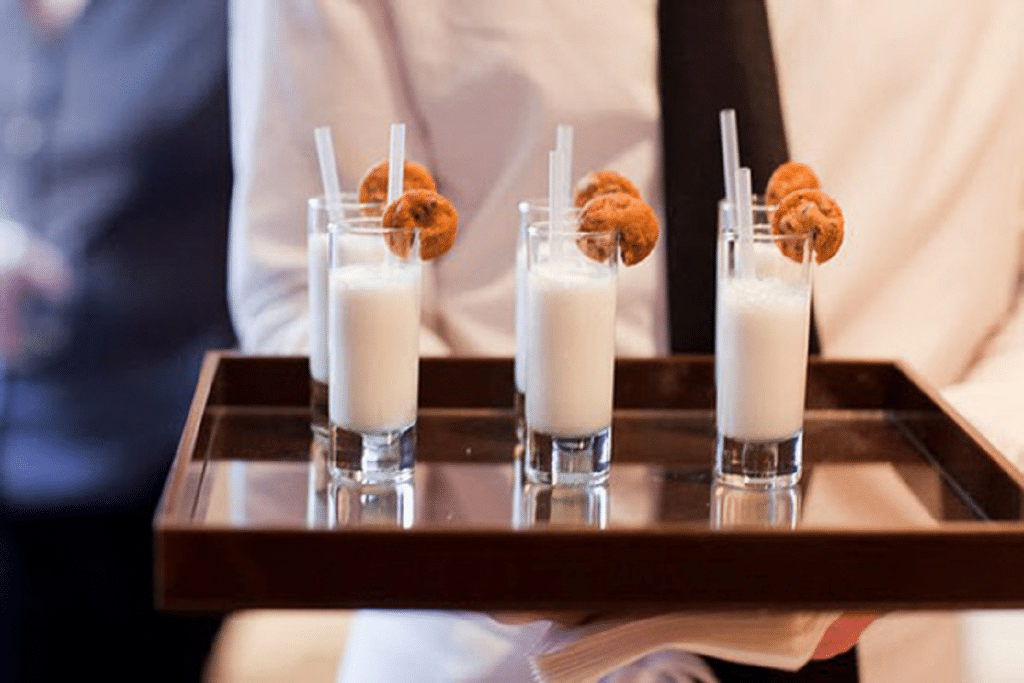 If you're on a budget, why not spice things up with an all-inclusive venue? An all-inclusive venue centralizes your vendors and includes plenty of food, so you don't have to worry about communicating with a caterer on top of party planning duties.
And let's be honest, food is the highlight of any party! At an all-inclusive venue, like Marinaj, there are unique dishes, drinks, and snack options for your guests. They even offer late night snack choices for when your party won't stop and the midnight craving kicks in. We can also include an open bar and food trays for your liking.
4. Karaoke Night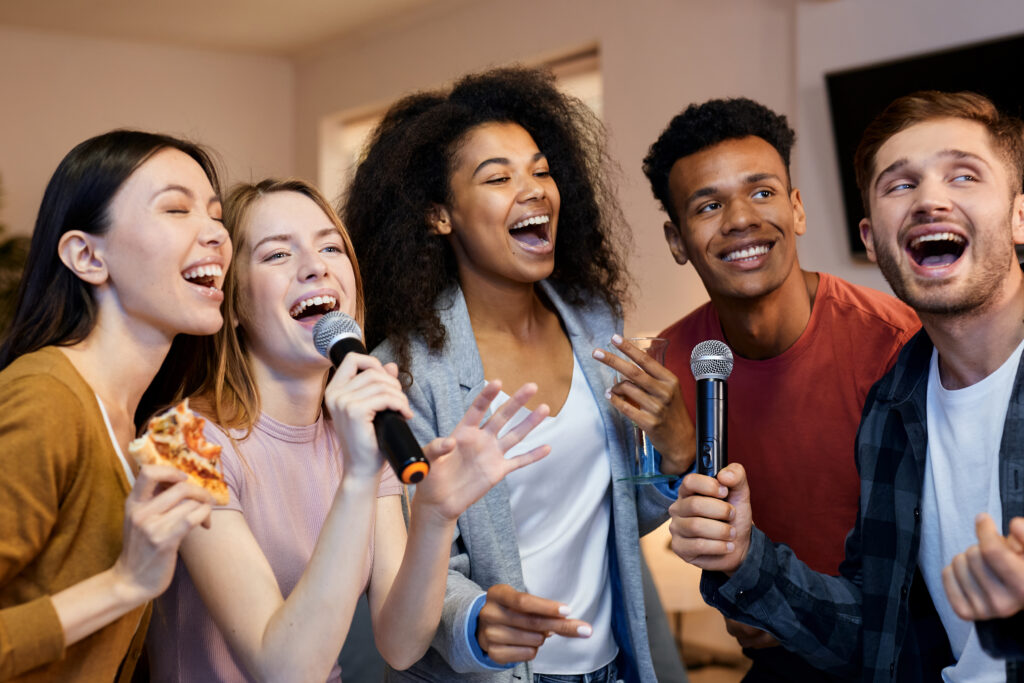 Karaoke is always a good time, no matter your level of talent. This is a fun-filled way to let your employees cut loose and have a good laugh.
Sometimes people can get microphone shy, so a smart way to incentivize people to participate is by offering a prize for the best performance or the most creative song choice.
5. Murder Mystery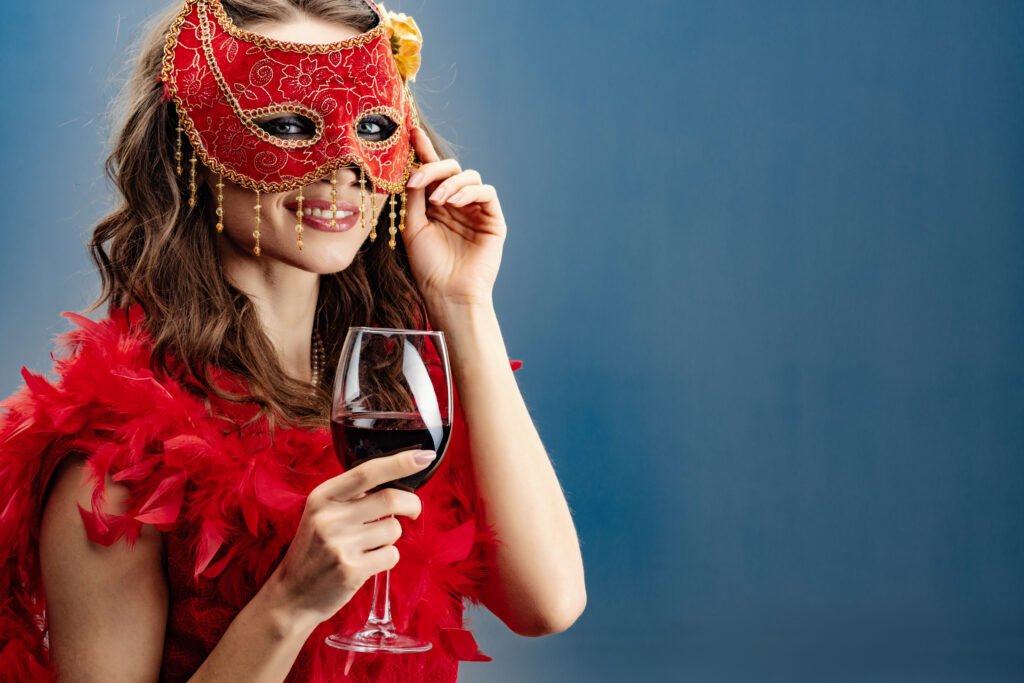 A murder mystery party is one of our more unconventional corporate party ideas and the perfect activity to make your typical corporate party an exciting event. It's a great way to get people interacting and create friendships they wouldn't have created otherwise.
There are lots of themes you can choose from and costumes people can wear. Or, to make things more interesting, you can have different themed tables with different games. This is sure to be a hit with everyone.
6.New Year's Bash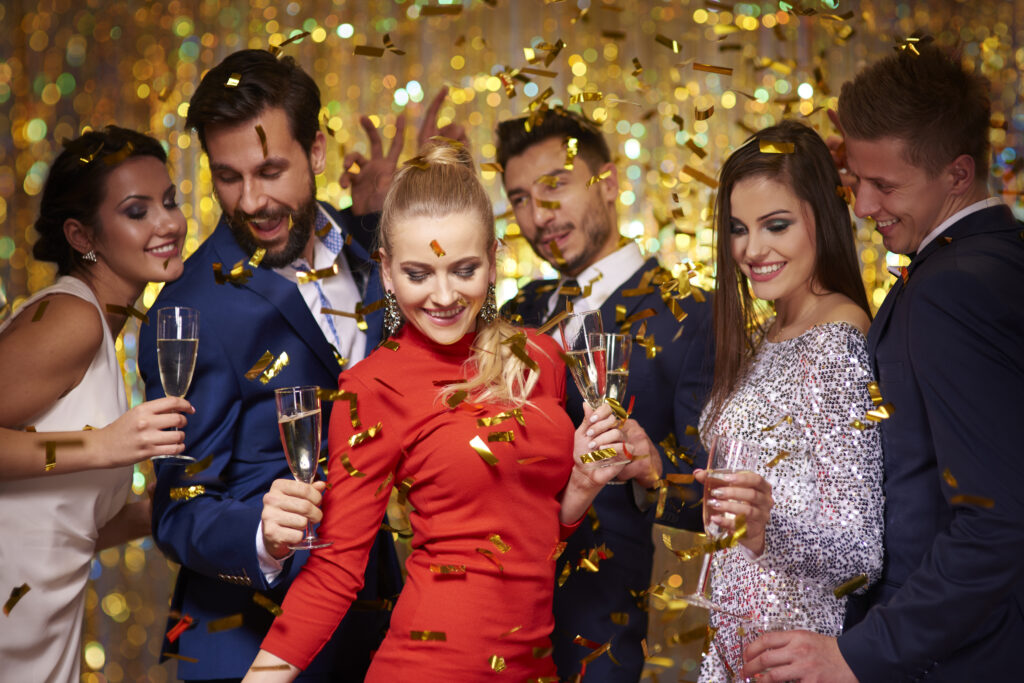 Everyone loves an extravagant bash to ring in the New Year. End-of-year corporate celebrations usually land in November and December, which is already a hectic time for employees both at work and at home.
Try something a little different this year, and throw an unforgettable party in January, celebrating that new beginning at a time where everyone can be sure to attend stress-free.
7. Prize Giveaways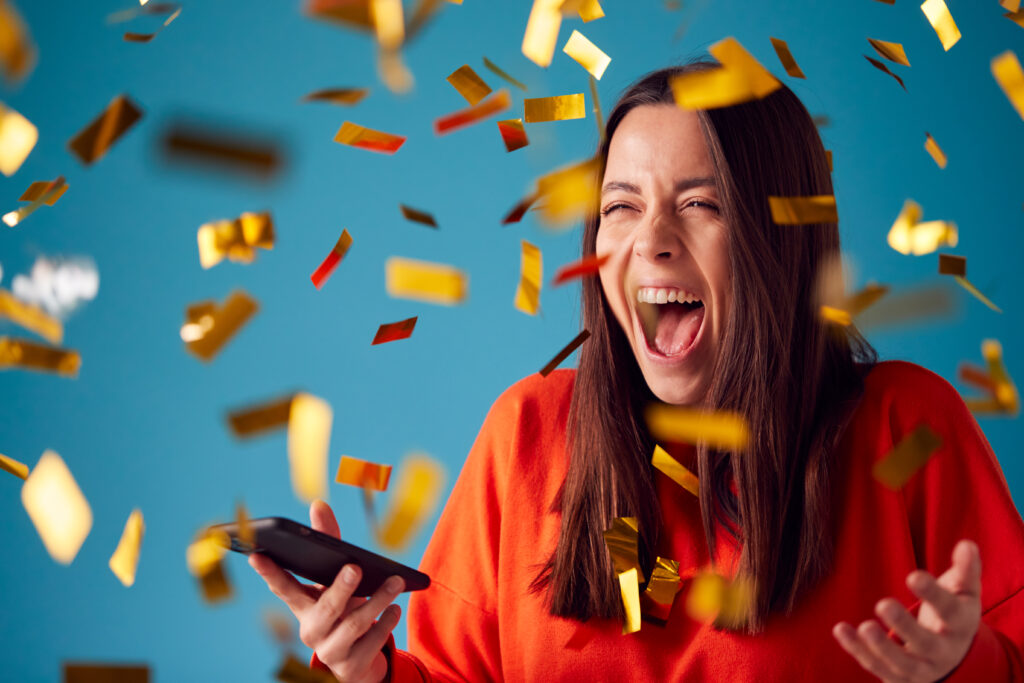 Everyone loves a good prize, as mentioned under our karaoke idea. This is a great way to show your appreciation and highlight your employees, and prizes can be incorporated into any aspect of your party.
A few ways you can utilize prize giveaways include:
Basket raffles
Appreciation prizes, highlighting employees
Rewarding winners of other games at the celebration
Choose a Venue That Cares About Your Corporate Party Ideas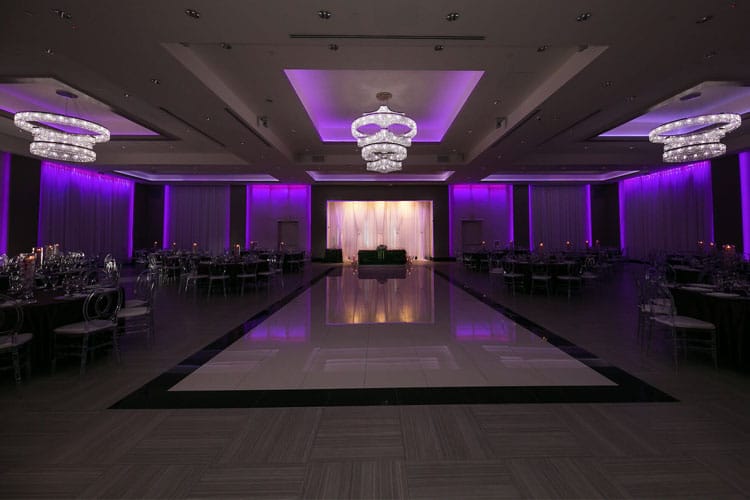 Corporate parties are a great way to show your appreciation for your employees, but you need to partner with a venue that values your vision and can execute your ideas! With these 7 ideas, you're off to a great start to throw the party of the year your employees will not only fondly think of, but rave to their friends about.
Marinaj Banquets & Events has versatile venue spaces that can cater to whatever kind of corporate party you're imagining: subtle and sophisticated, relaxed and low-key, or creative and interactive. Check out all of our venues to decide which is right for your memorable event!