The Perfect Venue for the Perfect Day
When it comes to planning a quinceañera, it can be an exciting yet stressful process. You've probably been envisioning this day for years, and it has finally arrived—that's a lot of pressure!
From finalizing the guest list and decorations to finding the perfect venue and entertainment, a lot goes into ensuring this special occasion runs smoothly. One of the most important elements for any quinceañera is choosing the right venue. And in that regard, we have you covered!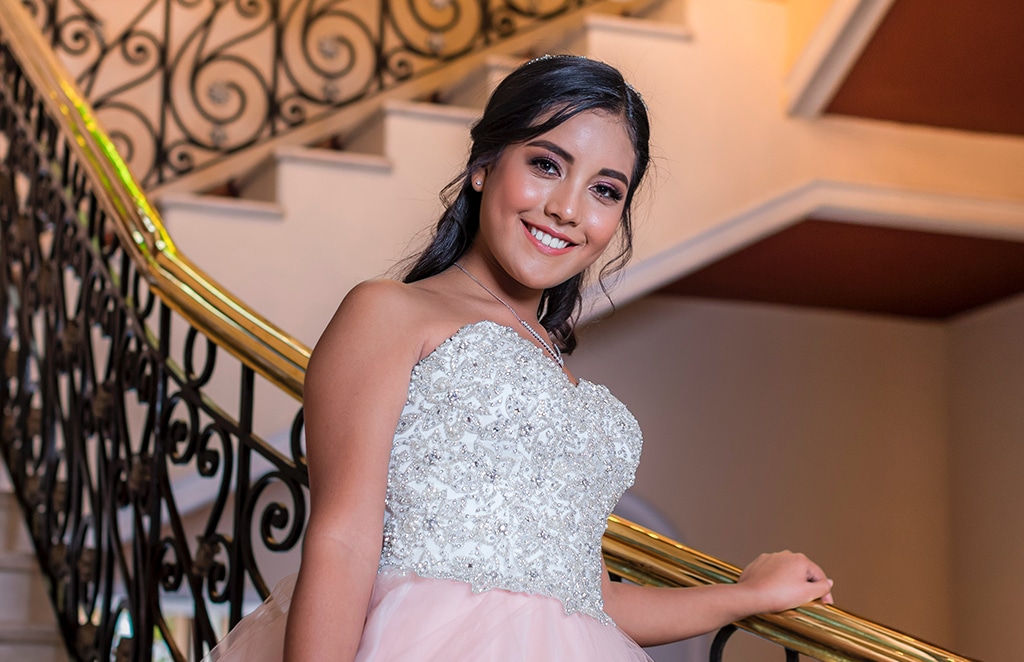 ---
Book an Experienced Venue for Your Meaningful Day
Common Issues
Booking a venue that hasn't hosted a quinceañera can have unintended consequences such as:
Disorganization and misunderstandings
Lack of expertise on how to run the event
Unfamiliarity with quinceañera traditions
Our Solutions
At Marinaj, we take great care when it comes to your coming-of-age celebration. Here's how we combat these issues:
Our Years of Experience: With several years in the business, we know exactly what it takes to create an unforgettable quinceañera.
Knowledgeable Staff: Our staff is well-versed in making sure your special day runs smoothly and that everyone is comfortable with ample seating for all your guests.
Expert Understanding of Traditions & Customs: We are experts in quinceañera traditions and love being a part of these meaningful celebrations.
---
Create an Unforgettable Quinceañera Experience with a Stunning Venue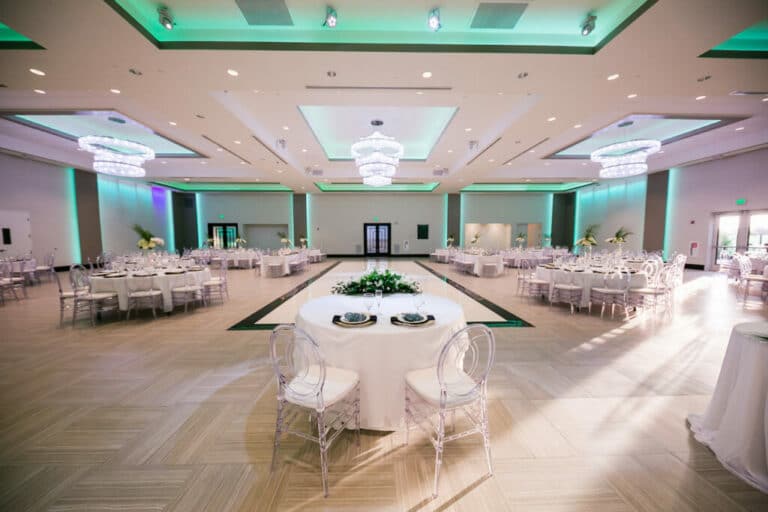 The Royal Ballroom
Experience the feeling of royalty at your quinceañera by choosing the Royal Ballroom as your venue. This grand space offers a variety of luxurious amenities that will make your celebration fit for a coming-of-age queen.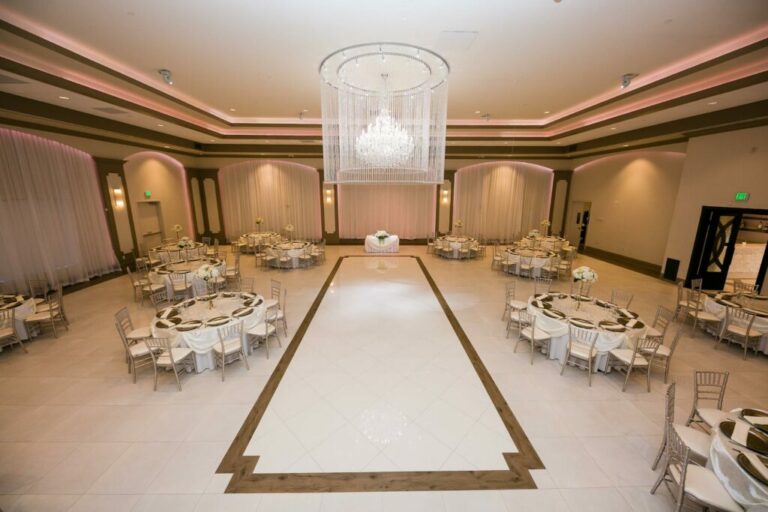 The Crystal Ballroom
Out of our three remarkable venues, the Crystal Ballroom is a timeless venue that boasts exceptional features like spacious dance floors, high ceilings, and ample space to accommodate your guests.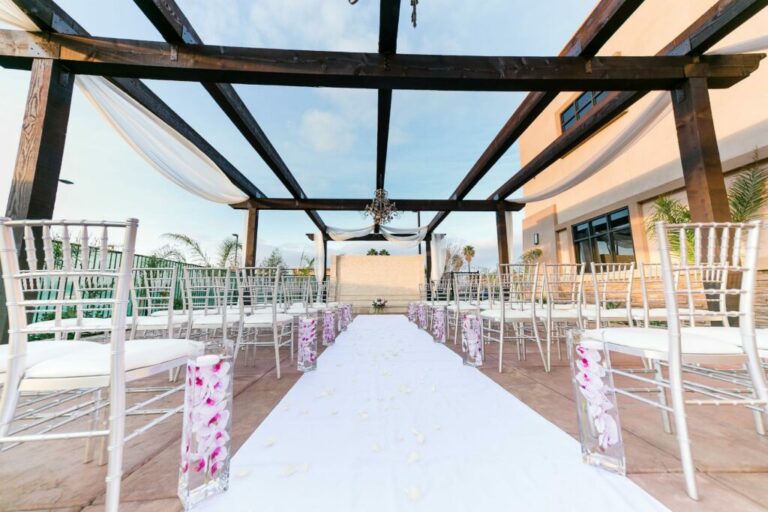 The Veranda
The Veranda offers an exceptional outdoor event space with a stylish and contemporary ambiance for an intimate gathering. You can customize this Riverside quinceañera venue to be either fancy or casual.
---
Amenities You Can Enjoy at Marinaj's Quinceañera Venue Near Riverside
Our all-inclusive venues ensure that all you have to worry about is showing up and enjoying the day. Our packages include amenities such as: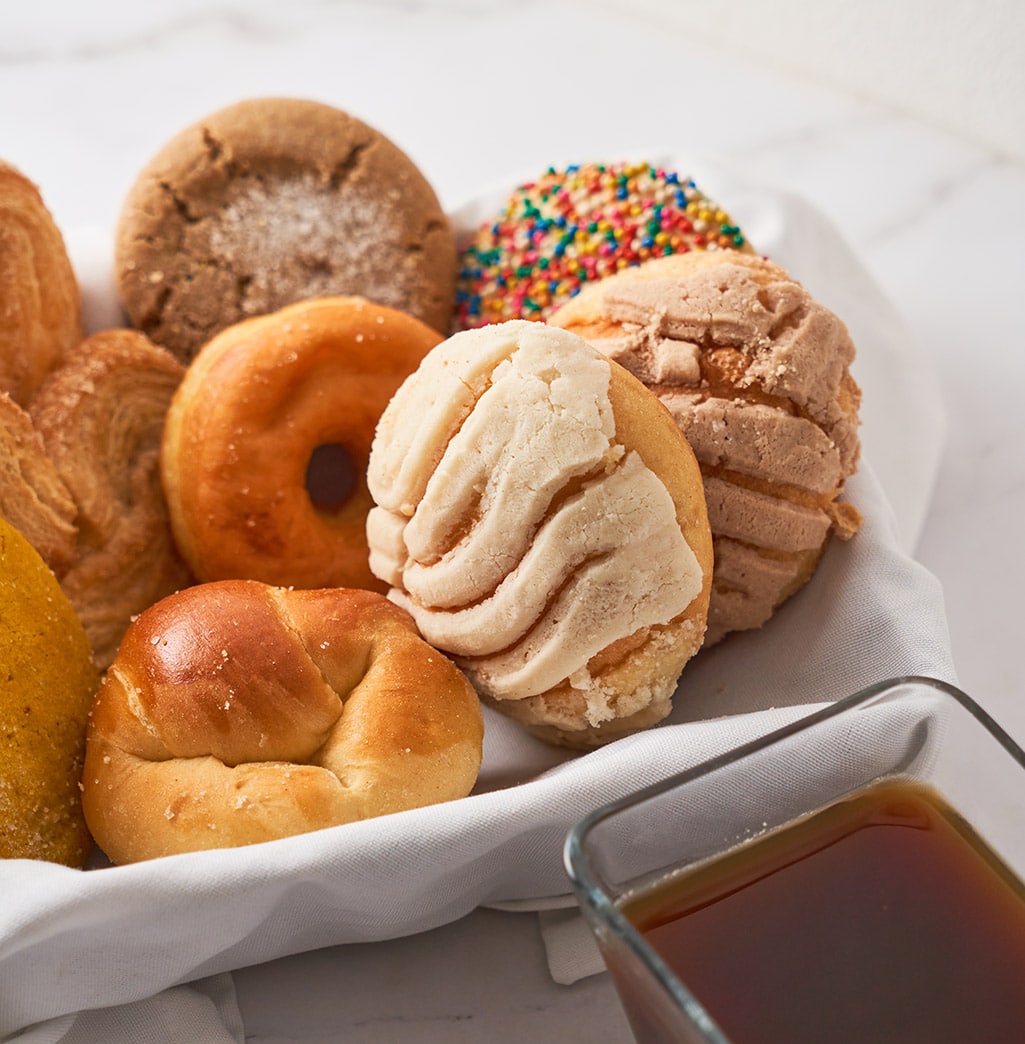 Delicious Eats
Our dinner options are designed to please even the pickiest eaters.
Marinaj Signatures – Ideal for a sophisticated dinner with fan-favorite options.
Italian Classics – Perfect for creating an unforgettable Italian dining experience.
Traditional Latin – Expertly seasoned, traditional meals to keep your guests satisfied.
Take a break from dancing with our tasty late-night snacks:
Street tacos
Pan dulce & hot chocolate
Fresh churros
Warm cookies & milk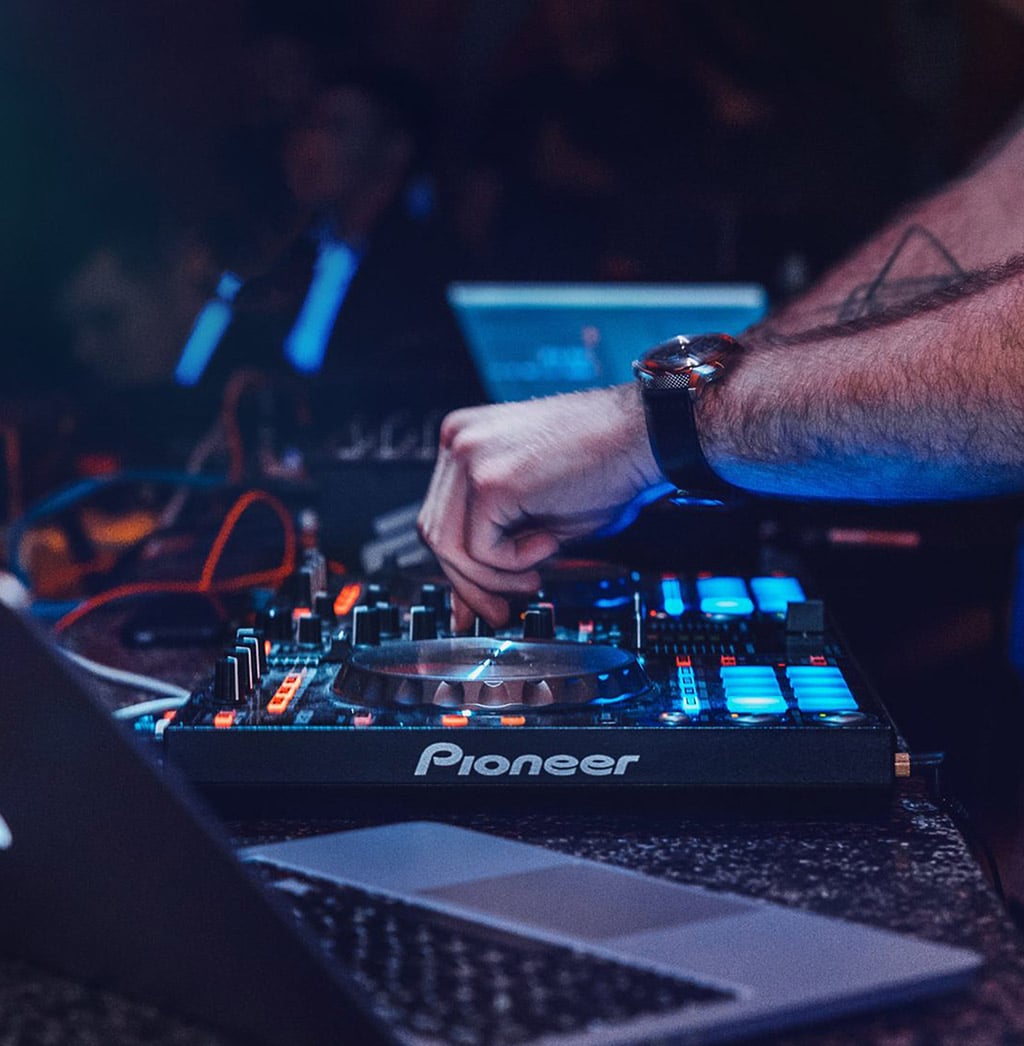 Extras to Make Your Day Shine
To bring your quinceañera venue near Riverside to life, consider the following:
Tailored Lighting and Effects – Illuminate your celebration in style.
DJ and Audio – Get everyone dancing with our expertly-mixed music.
Elegant Linens and Chargers – Elevate your aesthetic with our selection of high-end linens and plates.
Projection Photos – Display your quinceañera portrait and images or videos from your childhood with our advanced projection systems.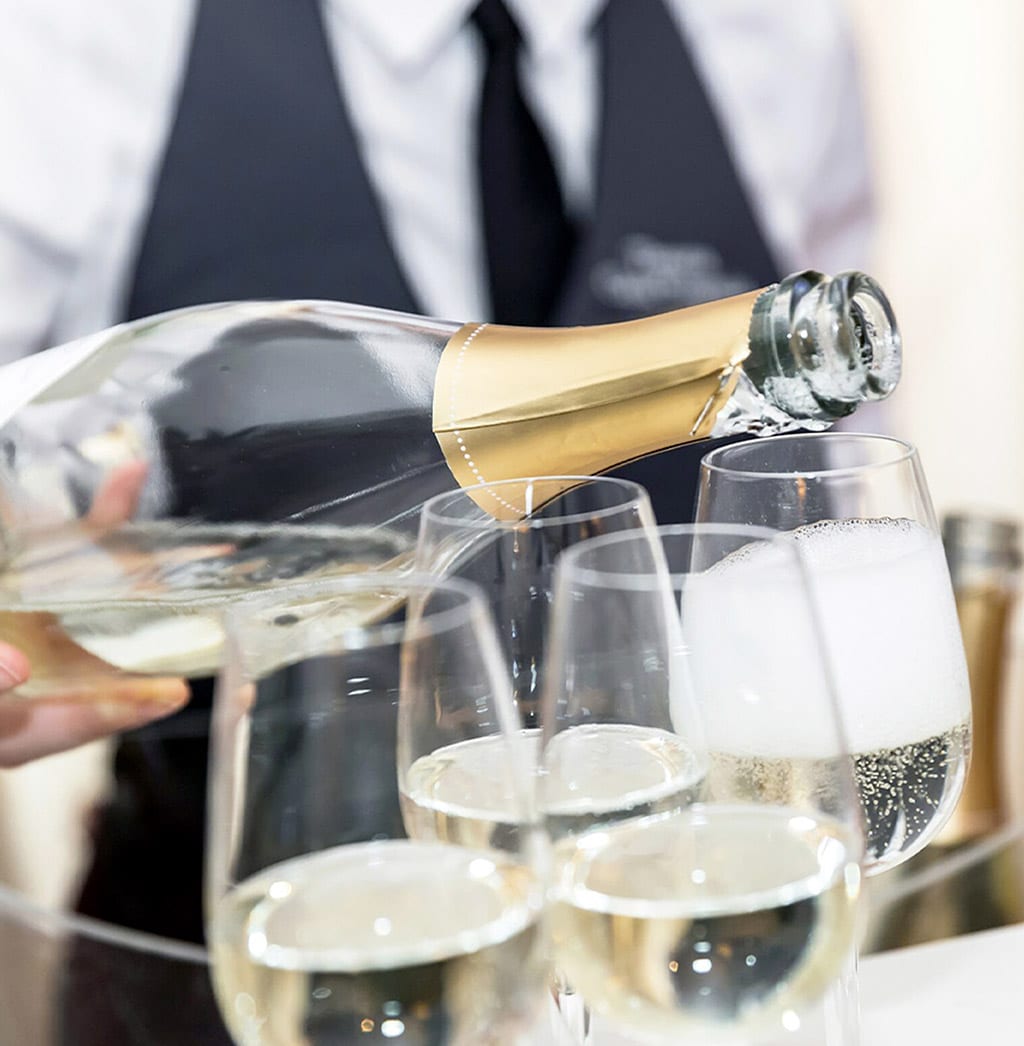 Party Drinks
And for the adults, we provide a variety of bar packages along with an extensive selection of wine and beer.
Open Bar – We offer a wide range of premium spirits, beer, and wine that will ensure your guests are content throughout the night.
Hosted Bar – Looking to monitor your expenses? Consider our hosted bar, where you can enjoy classic cocktails, beer, and house wines.
Cash Bar – If you prefer letting the guests handle it, our cash bar is a great choice. Your guests can select from our extensive range and pay for their drinks individually.
---
It's Finally Here!
Celebrate Your Quinceañera at Marinaj Banquets & Events
Marinaj is the perfect setting for your quinceañera. Our venues feature a stunning atmosphere, thoughtful service, and tantalizing cuisine that will make your day unforgettable.
Book a tour today to learn more about how we can create an amazing experience for your quinceañera!