Stunning Venues to Tie the Knot
At Marinaj, no detail is too small. We provide couples three distinct and unique venues for their wedding day. Each space comes with its own unique features that make the perfect backdrop to your special day.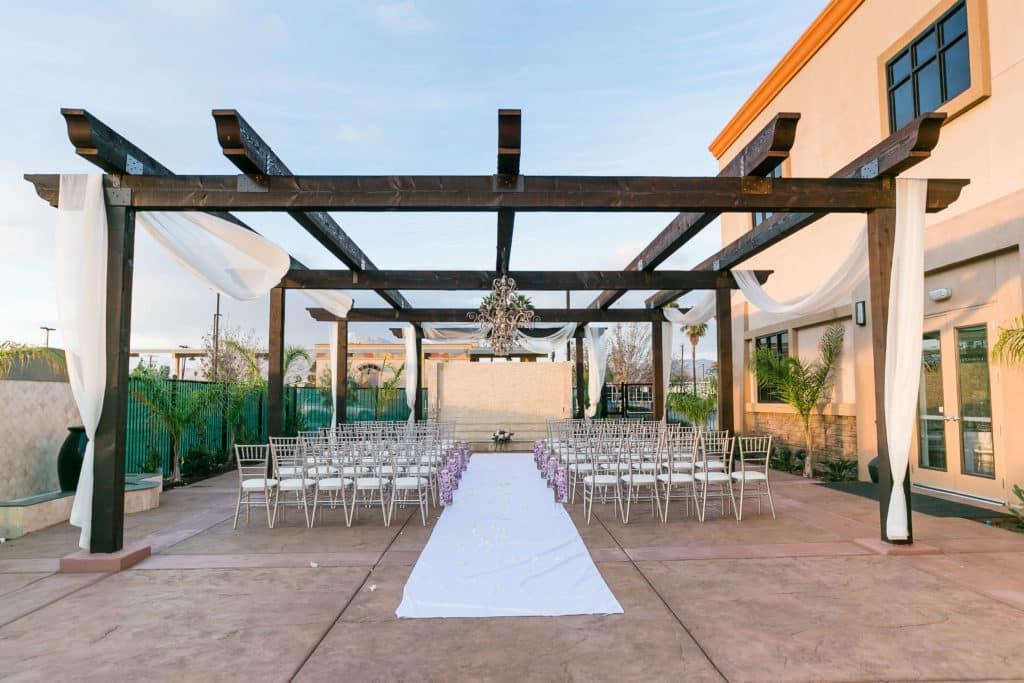 The Veranda
Say hello to romance with The Veranda, a picturesque setting for a lasting love. With lush greenery, this venue can be used for your wedding and reception and will leave your guests in awe.
More than the serene atmosphere, this wedding venue near Loma Linda includes:
Sparkling water features that work as a stunning backdrop
A private gated entrance
Built-in speaker and microphone
Ethereal greenery and landscape privacy
But that's not all! Additional, optional amenities include:
Heaters for when that chill comes in
Cocktail tables for wedding guests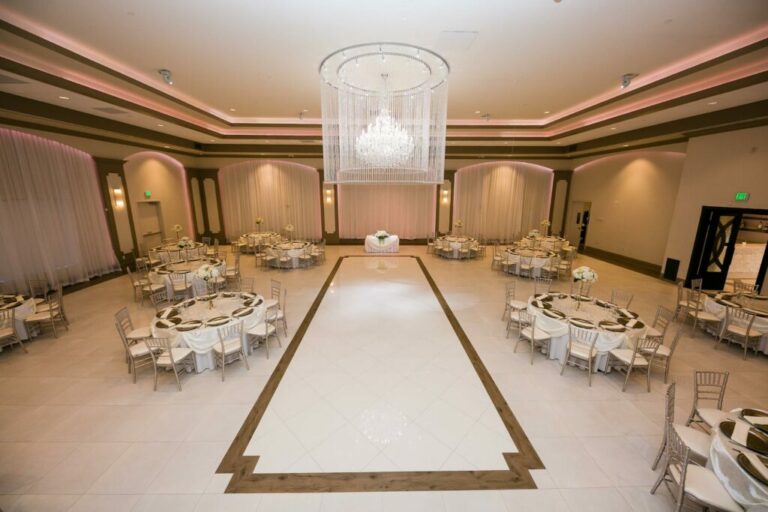 Crystal Ballroom
Our timeless, classic Crystal Ballroom is sure to make your day feel like a dream come true. A chic and grand event space, the ballroom is perfect for an elegant evening filled with romance and love. With its high ceiling and classic decor, this venue gives you all the luxury of an indoor wedding near Loma Linda without sacrificing ambience. More than that, the focal point of this room is the stunning crystal chandelier that will leave you and your guests breathless.
Up your experience with these included amenities:
Private entrance into a serene lobby
Built-in bar
An audiovisual system with a projector
A digital display in the entryway
Auto-motion spotlights and LED lights
But that's not all; we also offer:
An graceful VIP suite for you to get ready in before the ceremony
An entrance to the Veranda if you'd like to celebrate outdoors as well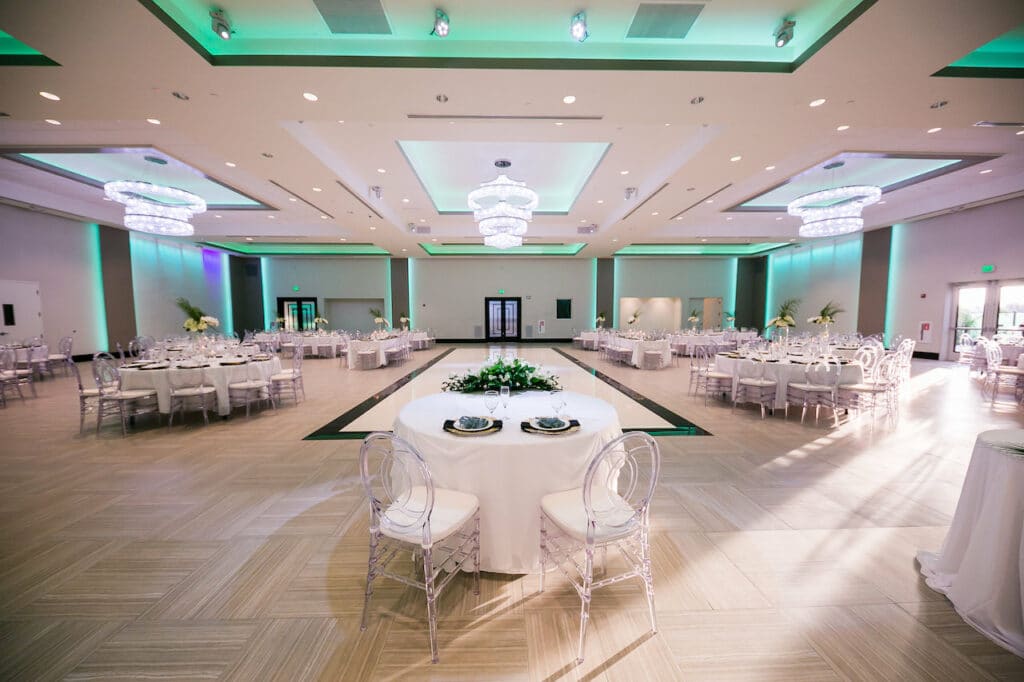 Royal Ballroom
The Royal Ballroom is the wedding venue with a touch of royalty. Perfect for the couple looking to feel like a king and queen on their special day, this space has all the glamor that would make any royal occasion one for the books. With its grandiosity and high ceilings, this venue is sure to impress anyone attending your wedding.
This wedding venue near Loma Linda offers:
Three sparkling chandeliers to light up the room
Vaulted ceilings
A built-in bar
State-of-the-art audiovisual system with projector and screens
An opportunity to display photos on the digital display in the lobby
Mood lighting with auto-motion LED and spotlights
Like the Crystal Ballroom, the Royal Ballroom also offers optional amenities like:
A VIP suite to prepare for the big day
A door leading to the Veranda for another stunning venue option
---
Make Your Special Day Memorable With Marinaj
At all-inclusive wedding venues like Marinaj, you don't have to sweat the small things because we'll take care of all the details for you. From stunning backdrops to optional amenities and everything in between, we make sure your wedding day is smooth sailing from the start. We do this by providing the following:
Two course dinner for you and your wedding guests
Banquet style setup so you can focus on your spouse-to-be
Security to keep everything running smoothly
Custom lighting of your choice to control the atmosphere
$1000 towards a hosted bar to get the celebration started
Unlimited soft drinks for your guests
Hors d'oeuvres trays for a tasty snack
Champagne and cider toast to congratulate you on your big day
Full stage access
Detailed, crafted centerpieces to catch the eye
With wedding packages from Marinaj, you're covered from start to finish. But with these amenities, there are options—we offer two tiers of your choosing. As for the venue itself, don't take our word for it—book a tour today to make your wedding near Loma Linda a reality!