Our Venues
Each of our stunning venues has a list of services and amenities we provide to you to make it a seamless day of love in sunny Rancho Cucamonga.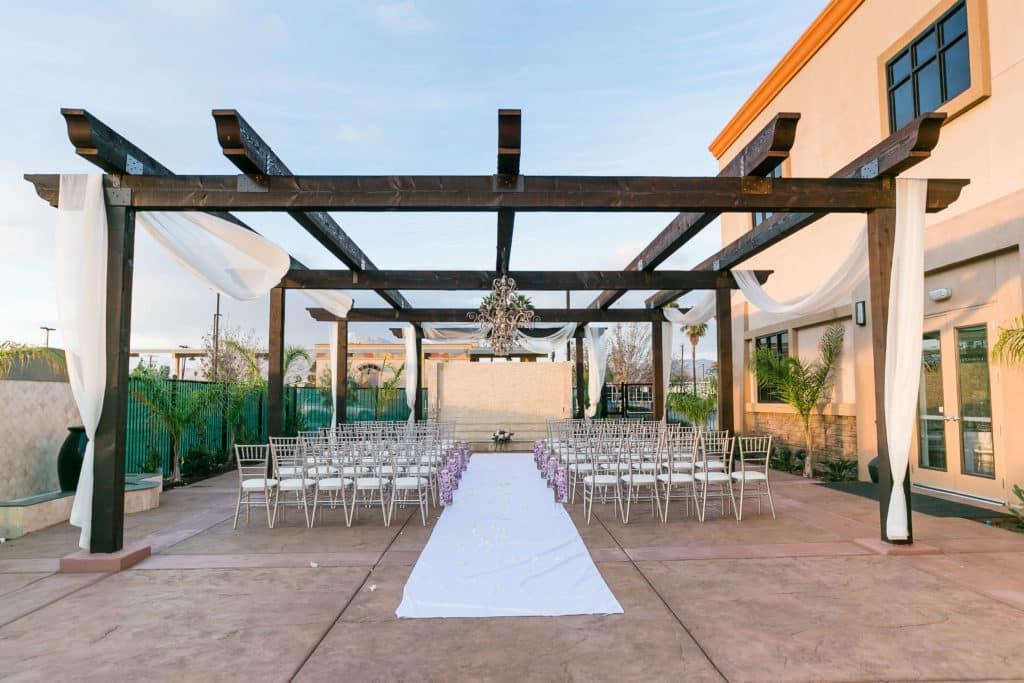 The Veranda
If you're looking to say those vows in the beautiful scenery of the outdoors, the Veranda is your best bet. With lush greenery and beautiful water features, this intimate space will take your breath away. It's the perfect venue for a sunny day or a starry night.
This venue includes:
Two stunning water features that can be used as the perfect backdrop
A private gated entrance
Built in speaker and microphone
Lush greenery and landscaping privacy
If you choose this venue under a starry sky, optional amenities include our heaters and cocktail tables.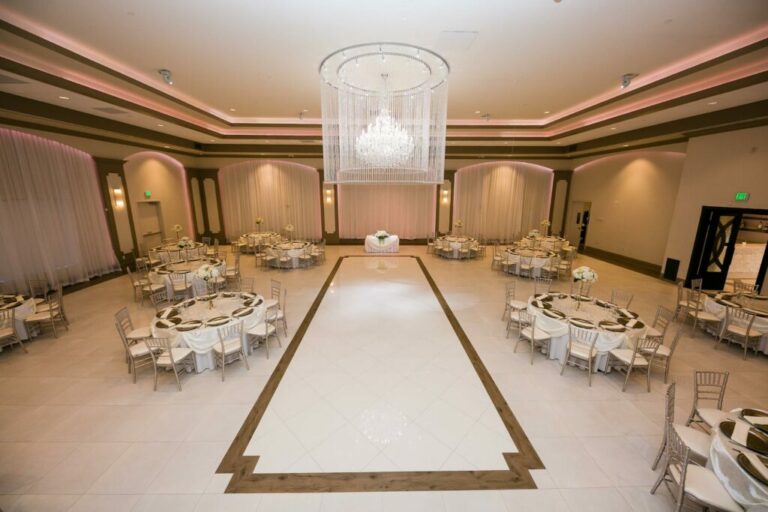 Crystal Ballroom
A large elegant crystal chandelier hangs in the middle of this breathtaking ballroom, giving this magical venue its name. This feature will make your first dance the most memorable moment of your special day.
The Crystal Ballroom amenities include:
Crystal wall sconces for the perfect backdrop
Private covered entrance into an elegant lobby
Built in bar for socializing
An audiovisual system with a projector
A digital display in the lobby
Auto-motion LED lights and spotlights
We offer additional accommodations for your big day. If you'd like to get ready at the venue, we offer a beautiful VIP suite for your glam needs. If an outdoor option is appealing, we offer a door to our outside venue, the Veranda.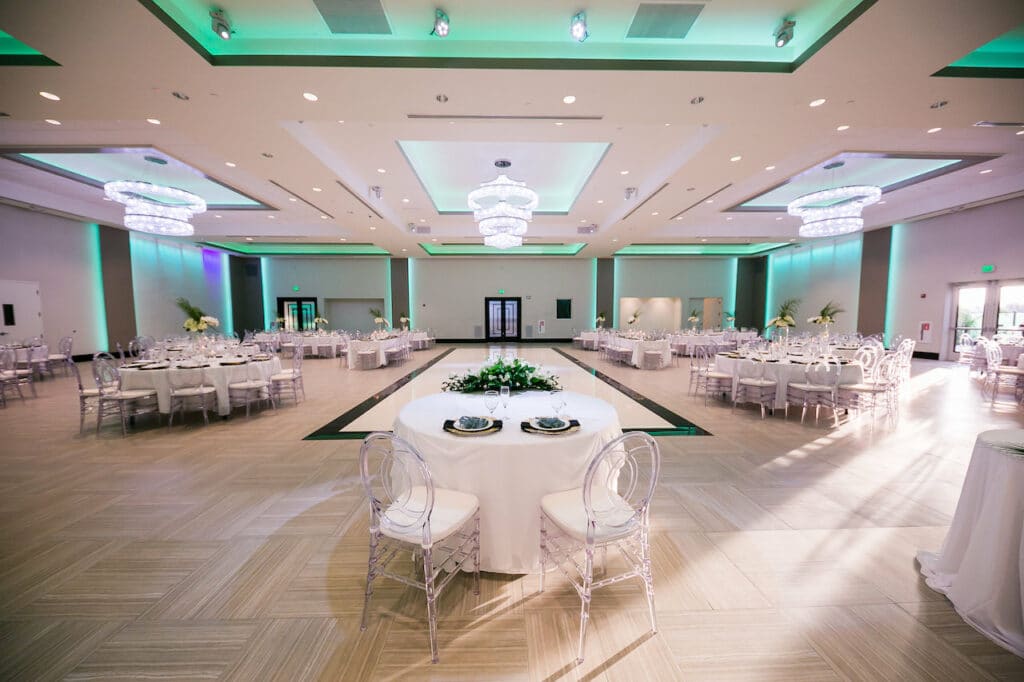 Royal Ballroom
Our Royal Ballroom is the belle of the ball. Elegant and dreamy, we're sure you'll feel like the center of your wedding fairytale.
This venue includes:
Three glistening crystal chandeliers overhead
A private covered entry way into our cocktail lobby
A built bar to entertain guests
An audiovisual system with a projector
A digital display in the lobby
Auto-motion LED lights and spotlights
As you can see, many of these amenities coincide with our Crystal Ballroom. These wedding venues near Rancho Cucamonga are stylistically very different yet both wonderfully elegant. Another commonality is the optional amenities: VIP suite and outdoor courtyard access to the Veranda.
---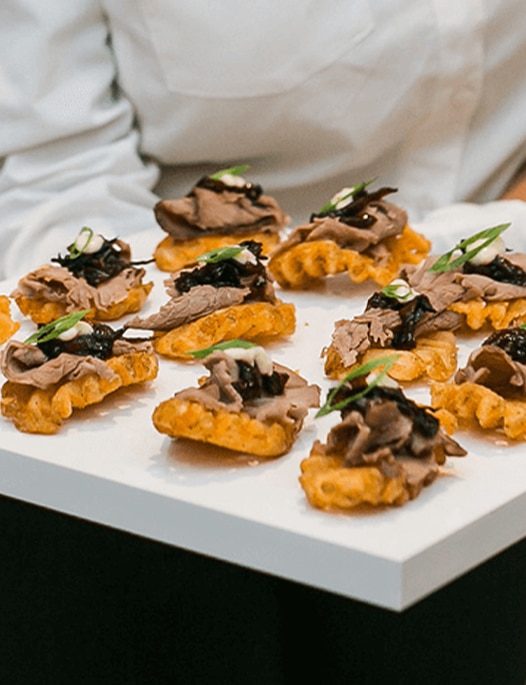 Why Marinaj is Right For You
We believe that your wedding venue should take your breath away, while catering to what's right for you and your spouse-to-be. While the venue is an important factor in your special day, we offer a wide range of services to further elevate your celebration, including:
Two course dinner catered to you and your guests
Banquet style set up so you don't have to worry about the details on your day
Security to let guests in accordingly and keep everything running smoothly
Custom lighting to set the mood
$1000 towards a hosted bar to get things going
Unlimited soft drinks for refreshments
Tray passed Hors d'oeuvres
Champagne and cider toast to congratulate you on your special day
Full stage access
Elegantly crafted centerpieces
Depending on what you're looking for, we offer two tiers with a mix of these amenities. If you'd like to do a virtual tour, click here to see the beauty for yourself.
We know how important your wedding day is, and we want to make sure it's nothing short of perfect. Contact us today to start planning that special day!