Celebrating your anniversary during COVID with your spouse is more than just celebrating the length of time you have been married; it's about the memories and growth you have accomplished in that time. Anniversaries are a landmark celebration of life together. 
It's a chance to reflect on your relationship which has changed and developed since your wedding, and to think about future plans. Finding time or ideas of how to celebrate can be demanding, but by no means does it have to be extravagant to be meaningful.
These ideas are here to inspire your creativity to find something that would be just the right touch for you and your spouse to take your mind off your present demands and plan a meaningful day together. If you're hitting a big landmark and want to share this evening in the backyard, or at a park with a small group of friends and loved ones, look into Marinaj at home services which offers the catering and rental services necessary to help make your anniversary a breeze.
Concert or Sports Night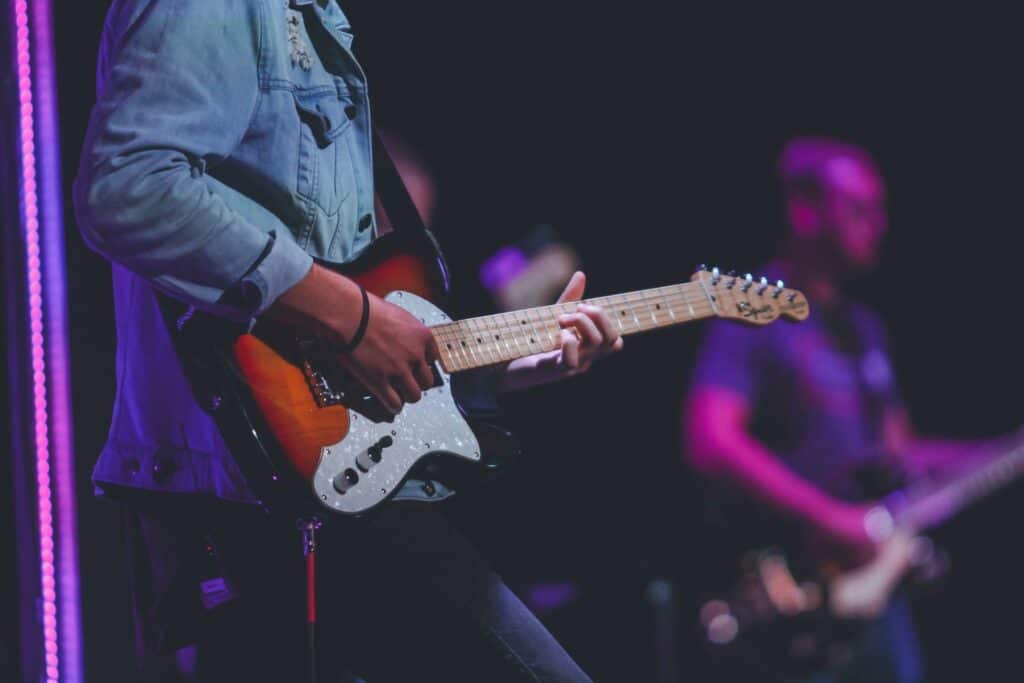 Whether it's your favorite classical composer, or a popular artist, you can celebrate your anniversary during COVID by looking into streaming concerts online! You can either search on YouTube or look online for websites that list concerts streaming during the quarantine. There are Broadway plays and live concerts recorded and streamed for remote audiences which you can take advantage of in your time together to either explore new music, or revisit some of the artists you played at your wedding. 
A projector is also a good way of bringing the concert to life on the big screen if you have one. And if you're more into sports, pull out one of your favorite games to project on the big screen and enjoy reliving the moment with your favorite traditional sports food and snacks.
Most importantly, if your anniversary is coming up this summer, there is no need to relive your favorite baseball, or basketball games when MLB restarts July 23rd, and July 30th brings back the NBA! Watching the first games live out of COVID-19 is the best way to celebrate life together.
Spa Night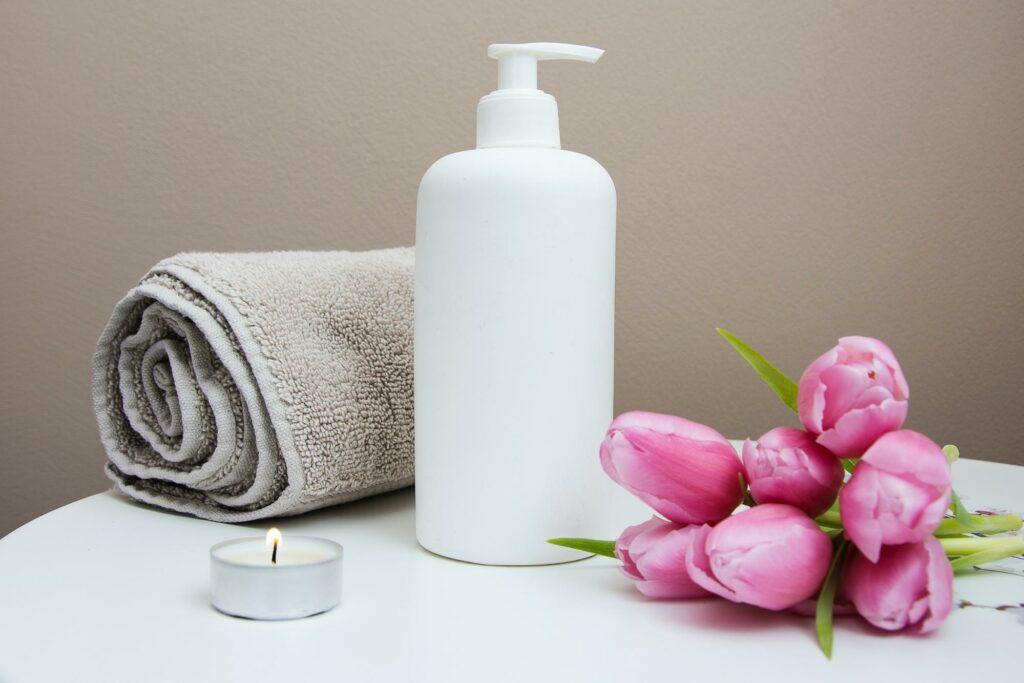 Recreating a spa is a wonderful way to wind down and relax after a long day, or celebrate your anniversary during COVD. It gives you the opportunity to slow down and talk about your memories of that special day, and your feelings now. 
Think about the atmosphere involved; dim the lighting and accent it with a few scented candles, or diffuse essential oils to add a pleasant aroma. If your spouse would appreciate a foot rub, you can also use essential oils either on their feet or for a back massage.
This is the moment to put your responsibilities on hold for a moment and really find ways of helping each other relax, breathe easy, and just enjoy one another's company.
International Dinner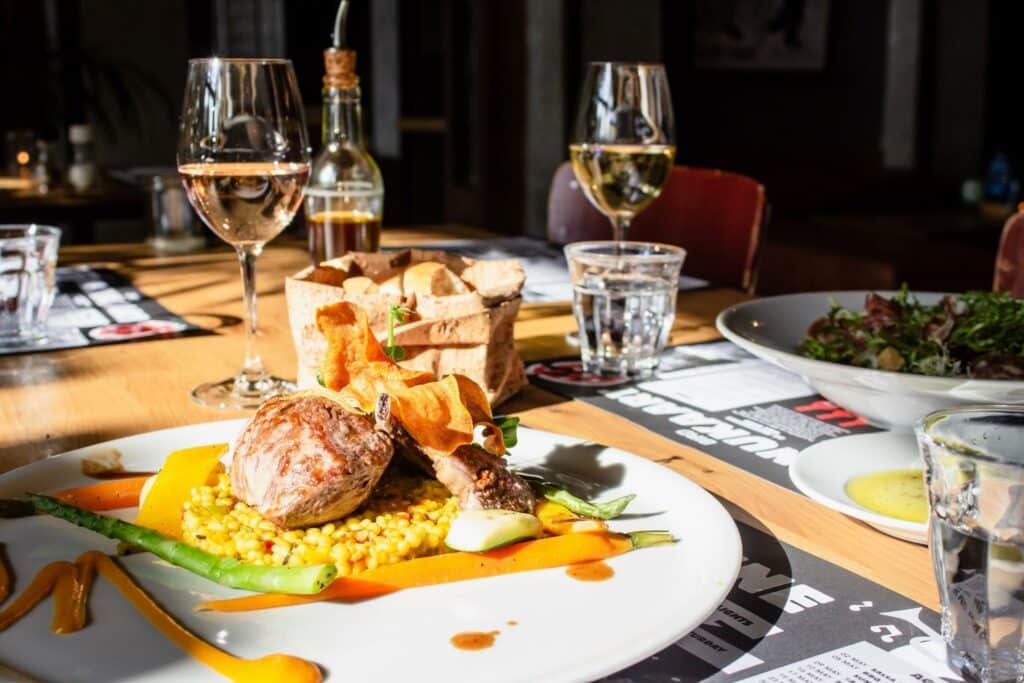 Bring to life all the beauty of travel and wonder without having to physically travel to a different country. Set the scene with decorations, the right style of food, and music to transport you to that country that you have both been to, or want to visit, or perhaps even the country you got married in. Regardless, an international dinner is a great way to celebrate your anniversary during COVID
Whether it's Italian cuisine, spicy Thai food, or Greek gyros, you can create something together to virtually transport yourself to a new place beyond the walls of your home. An international dinner is a classy and exciting way to celebrate your special anniversary. If you are wanting to invite a few more than just the two of you, you can get an all-inclusive event service to help out with any catering service of Italian classics, and traditional latin cuisine, as well as any rentals you might need for hosting guests.
Travel Back in Time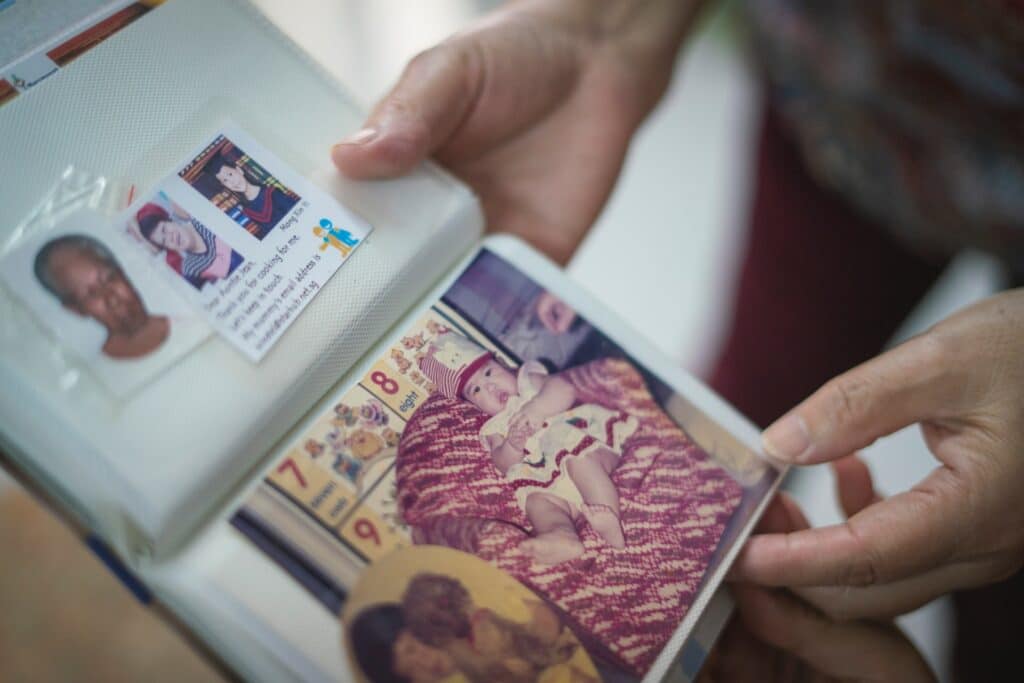 Everyone has those favorite memories that you often mention, and what better opportunity to explore memories than on your anniversary during COVID. If you went bowling together on your first date, turn your hallway into a temporary bowling alley! Or to commemorate the place you went for ice cream, pull out the blender and make your favorite shake together. 
Taking time to reminisce and sit with some wine watching your wedding video will help you remember all the reasons you wanted to be together and how much you have grown closer since then. Sharing favorite memories about each other is another way of bringing back the best parts of your history together.
If you're looking for something a little simpler, you can transport yourselves to those favorite memories by going through photos and memories together. A thoughtful night in can be just as rewarding as an extravagant night out.
Scavenger Hunt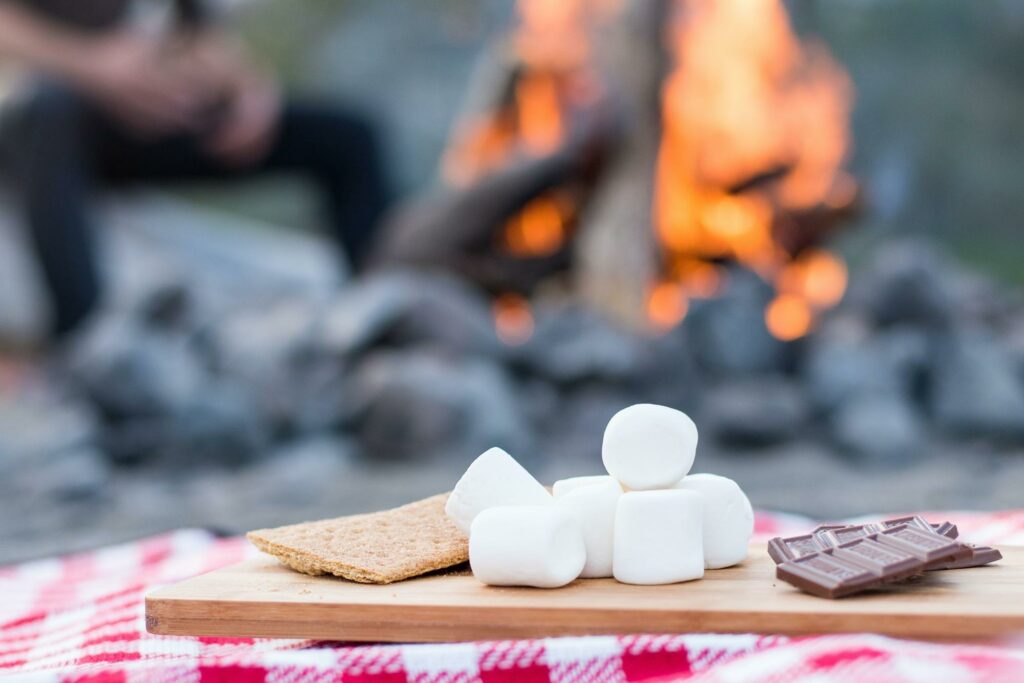 Plan ahead and create a unique scavenger hunt that incorporates adventure with memories! For example you could plan for a range of events starting with playing your favorite board game together. Find a riddle or clue for the winner to read that leads going for a walk or a bike ride.
You could then travel to a local blueberry field where you had previously left another clue for your spouse to find, which leads you to picking some blueberries and heading back home making your favorite dinner together.
But before you go to take the dishes away, there's a paper under your spouse's wine glass with a quick invite to grab a blanket and head outside. By the end of the day you sit stargazing side-by-side in your backyard by the fire pit, roasting marshmallows and recalling the funniest memories you have had so far.
Whatever activity you choose, don't let the pandemic keep you from celebrating! Be creative, as personalizing your day together to be more meaningful to you and your spouse is going to be a memorable anniversary experience for the books!