Planning your quinceañera is one of the most exciting times as a teenager! It's hard to remember all the details about planning, ordering, and reserving, so we've gathered and answered the top 10 questions asked about quinceañeras to help make your planning process a little easier. So here's a start!
#1: When should I reserve the church?
We recommend reserving the church and ensuring your priest is available at least six months before the big day to ensure the chapel will be available on your chosen date.
#2: Does the church have any requirements before the Quinceañera?
Most parishes or churches require the quinceañera to be baptized and have received her First Communion, and some parishes will require documentation from those sacraments. Keep that in mind so you can later locate those certificates.
Depending on the church, some will require parents of the quinceañera to be participating members of the parish, and others will also require preparatory classes before the quinceañera. The requirements vary, which is why we recommend meeting with the church first thing to find out what they require.
#3: Is the quinceañera ceremony free?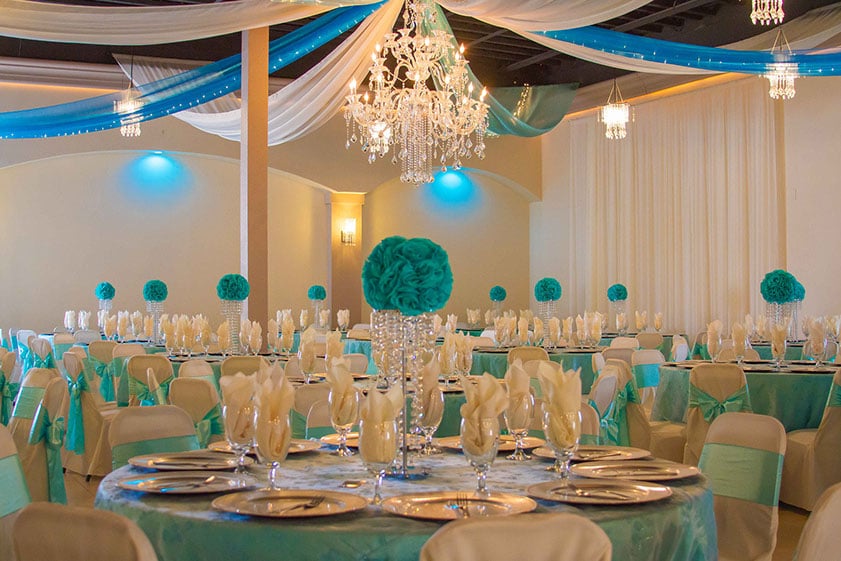 Most churches charge a fee or expect a donation ahead of the quinceañera. This is another thing to ask about upfront because some of the fees can be upwards of $400. If you find the fee too high, you can also consider sharing your Quince Mass with a couple of other girls.
For the celebration afterwards, you can either host in your backyard with the right event rentals, or host it at a local venue for quinceañeras where you also have the option for them to take care of the catering and decorations for you, and where your guests can party inside in case of bad weather.
#4: What kind of decorations should I use for my quinceañera?
For decorating the church, you'll need to contact them in advance to find out what they will allow. Some churches will let you bring the decorations with you to the reception venue, but others won't, so call ahead to be better prepared, and know what to expect.
For the dancing, and party afterward, contact your quinceañera venue to find out if they provide decorations, or if you need to bring your own.
#5: What hairstyle looks best?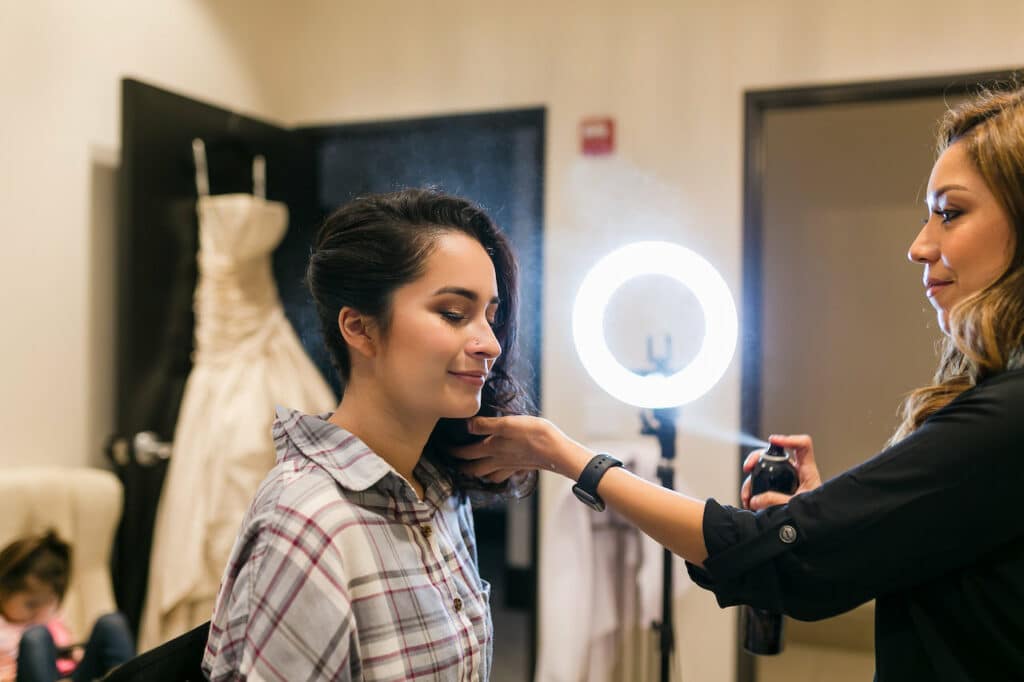 That depends on what face shape you have, and what would look best with your gown. If you have a round face, you can curl your hair with a few strands to frame your face. For a longer face, look for half-up half-down hairstyles, and you can look up the different types of bangs that best compliment your face.
Research what type of face shape you have to find the best haircut and style for your face, and then imagine what that would look like with your dress to make sure the style flows.
#6: What are the music requirements and restrictions?
There are two places you want to consider your music choice for; the music before, during, and after the Quince Mass (which may require live musicians versus recorded music, depending on your church), and music for the celebration afterwards.
Include room in your budget for a possible DJ if you're looking to use more modern dance music, but as far as the music you play other times throughout the day, and whether you would like a live mariachi band or not is up to you!
#7: What are the clothing restrictions?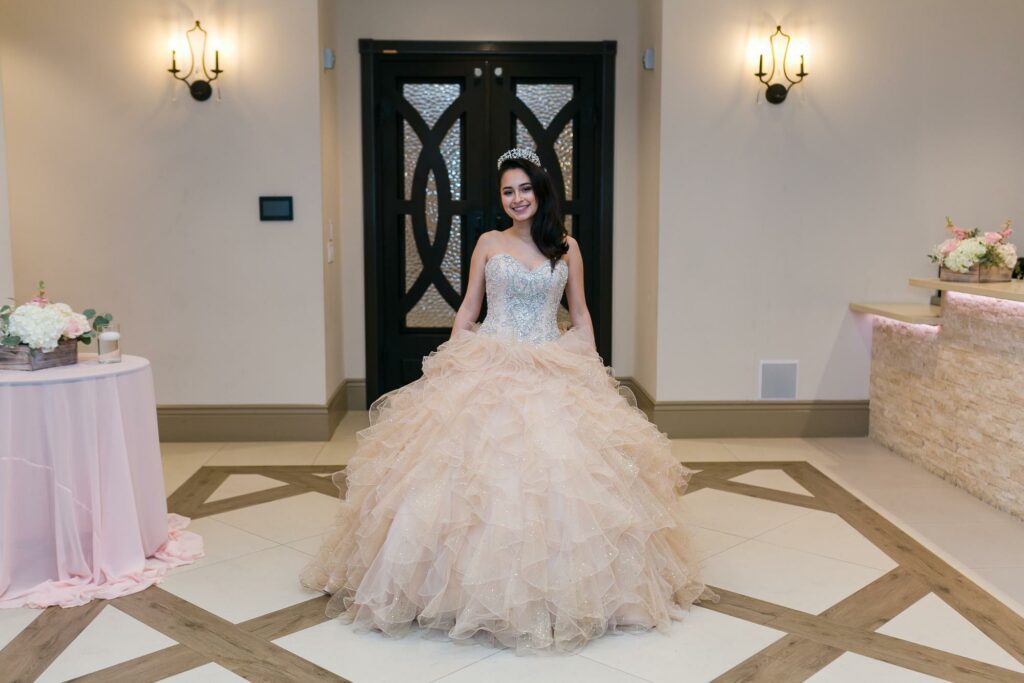 Of course, one of the best parts about quinceañera is the spectacular, fun dress choices. Keep in mind while dress shopping that some parishes insist shoulders are completely covered.
If you find out your church has clothing restrictions, you can choose a modest dress, or use a shrug for the Quince Mass and save the fabulous Quince dress for the after-party. Be sure to check the church's requirements for members of your court of honor as well.
#8: How do I choose a photographer?
Ask friends or relatives if they have any photographers they recommend, or look online for photographers near you, and look through their portfolios. Ideally find someone who has photographed a quinceañera before, or who is at least familiar with the ceremony so they know what to focus on during each part of the ceremony and celebration.
If you like the look of their pictures, reach out to that photographer to find out how much they charge per hour, how long it would take to get the photos back, and whether the photographer is available on the date of your quinceañera.
#9: What if one of my guests needs special accommodations?
Let the church and your quinceañera venue know as soon as possible so they can make the proper accommodations for all your guests to feel comfortable. You'll also want to notify your venue so they can make special arrangements.
Especially if it's a dietary restriction, you'll want to make sure you have menu options for everyone in attendance. Marinaj also provides catering which would simplify arrangements, and you can notify them about dietary restrictions to make sure everyone has something on the menu they can eat.
#10: How do I find the right venue?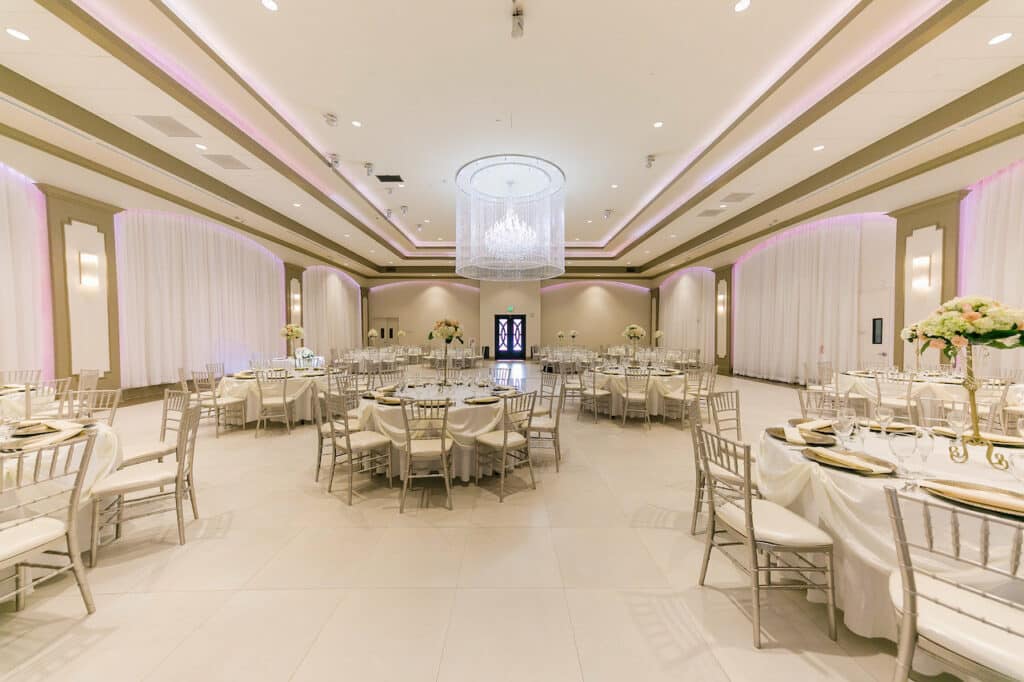 Finding a quinceañera venue for the celebration is a very important step. We also recommend booking this at least six months in advance. Due to COVID-19 and the number of postponed events, many venues will need to be booked even farther in advance than usual. Ask venues about cost, capacity, and what amenities are included with the venue, for example, the types of refreshments, and music options they offer.