Your quinceañera is a long-awaited celebration of your life, so making sure it goes without a hitch is essential. Planning your quinceañera is exciting, and you are sure to have fun as you begin arranging this important occasion to mark your milestone birthday and transition from a girl to a woman.
A spring quinceañera offers a range of exciting possibilities, with gorgeous weather and beautiful flowers in bloom; there are many colors and flowers to choose from. The season is an important consideration when planning your celebration, as you may want to plan ahead to find out which flowers are in season, what colors would go well with the theme, and where you would like to hold the event.
Spring Themes and Colors
There are many themes to choose from, whether it's a disney princess, movie theme, or countries—there are no restrictions! To help narrow down the ideas, you can take advantage of the different flowers and colors available and base it on a spring quinceañera theme.
If you're thinking along the lines of a butterfly, fairytale, princess, or floral theme, colors such as pinks and yellows, or delicate pastel shades are good colors to go by. For something like a carnival circus, Hawaii, enchanted forest, or an Under the Sea theme you would use bolder colors to accentuate the theme, while tying in the spring feel with light, brighter colors.
Themed Desserts and Snacks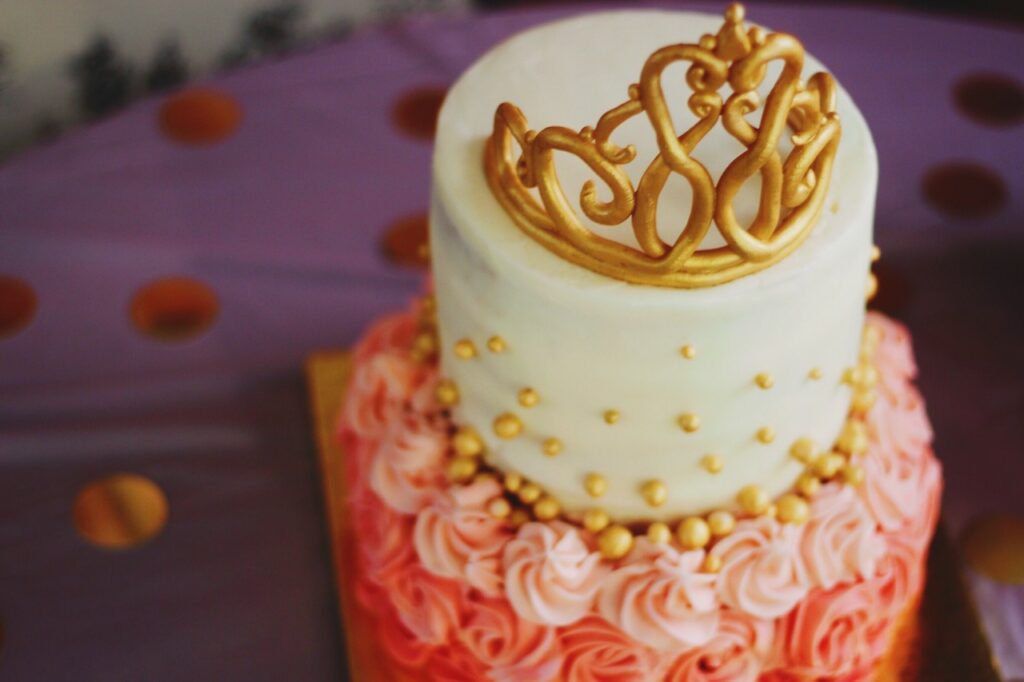 Desserts and snacks is where you have a chance to really enhance the theme and take it up a level. From shaped sugar cookies, to festive cotton candy, you can choose what to serve your guests to integrate the theme with your party!
Some venues, such as Marinaj Banquets and Events, even offer catering with their services which includes traditional Mexican dishes, the option of churros, and even a chamoy fountain!
Spring Activities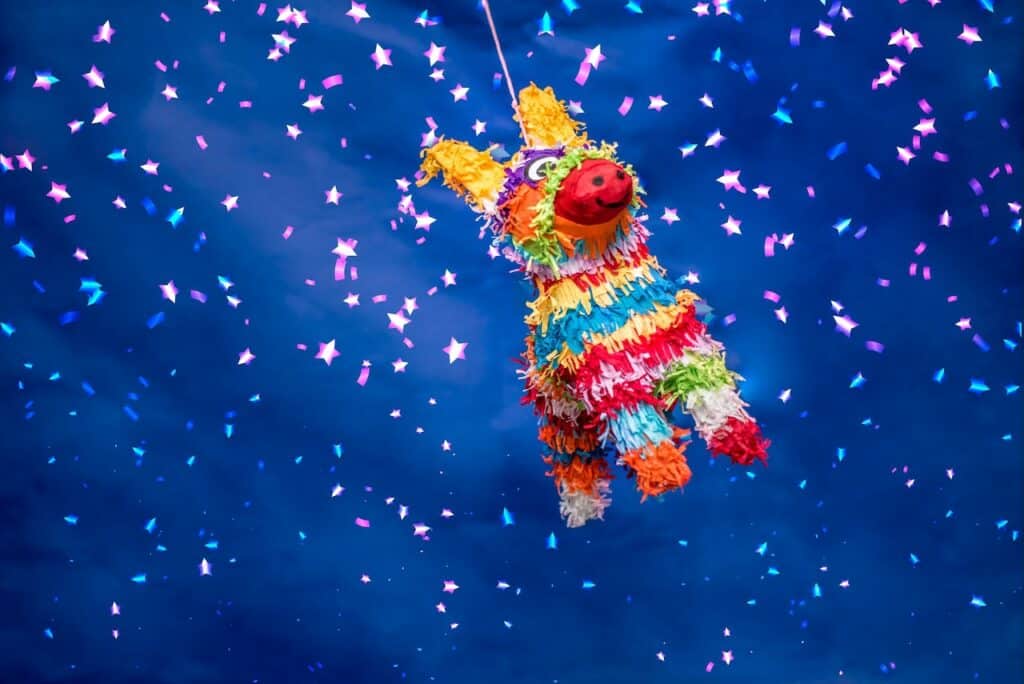 Aside from the dances you're sure to have, other spring activity ideas for your guests can include a piñata, fog machine and light show, scavenger hunt, karaoke, bingo, charades based on your party theme, or some other guest-friendly games with small prizes to keep your guests entertained throughout the party.
Find the Dress of Your Dreams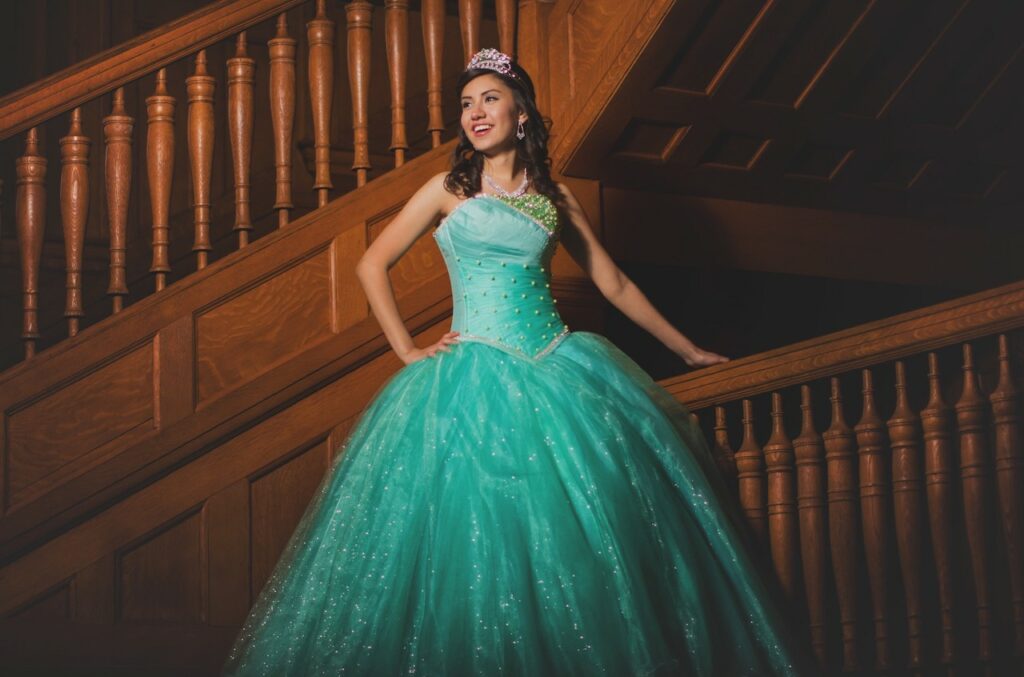 You have dreamed for years what kind of dresses you would dance in for your quinceañera, and this is your chance to show them off! Take your parents with you as you shop for your dream dresses that coordinate with your party theme. If you shop in person, it's a good idea to take your high heeled shoes as you go shopping so you can try them on with the dress to get the right height, and to practice how it will feel wearing heels with your dresses.
Celebrating your quinceañera in spring means that all the beautiful colors of the season will look stunning in your pictures! The best part about having multiple events throughout your quinceañera is the opportunity to choose several dresses, and highlight different colors in your scheme that you love.
Consider Your Location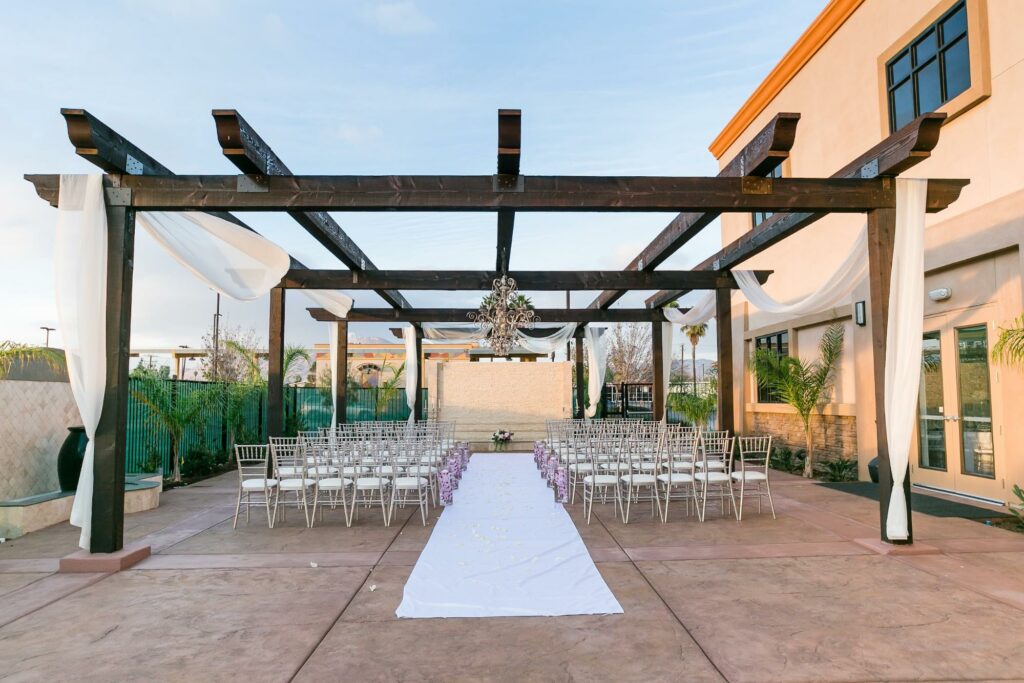 When choosing where to hold your quinceañera, think about the different factors that could impact your experience, the weather, and whether you would rather hold it indoors. At some venues, like Marinaj Banquets and Events, you can get the best of both experiences by holding an outdoor quinceañera with the option to go indoors where you have a more controlled environment.
There is also the option of finding the right ballroom to fit your scheme, whether that's through the color emphasis of the room and lights, even down to the type of chairs you'd like to have; gracefully arched chairs, or delicate, princess-like chairs to solidify your theme.
Prep with Your Friends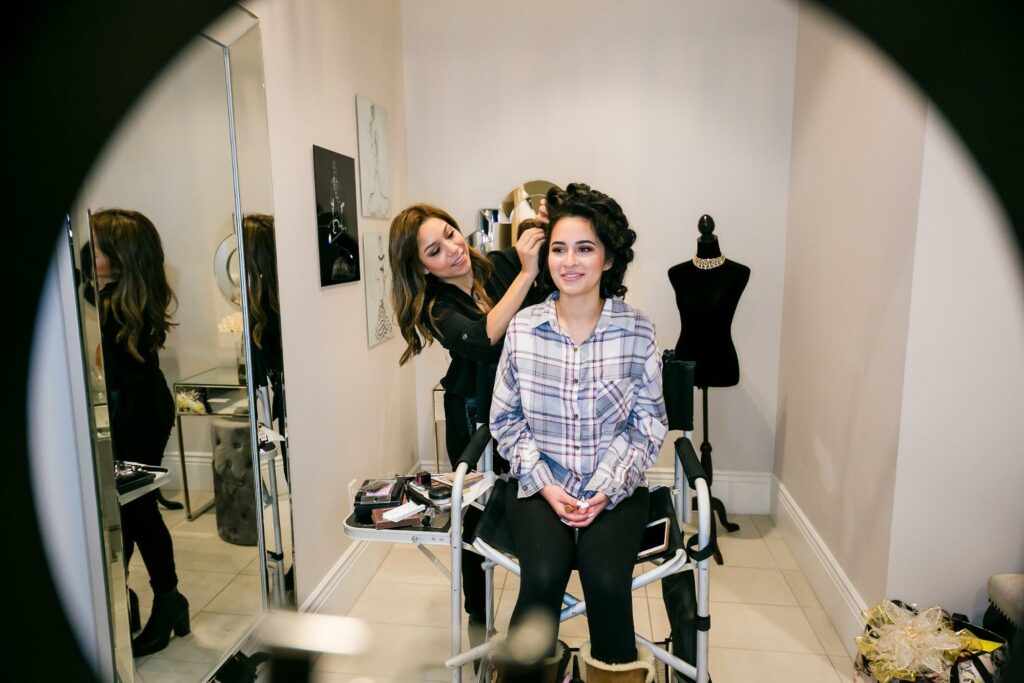 Consider practicing your hairstyle and makeup before the party so you have an idea of how it will turn out, and how much time you will need to get it done the day of. For a chance to get ready with your girl friends, you can even use the dressing room at Marinaj for you and your friends to change dresses for the dances, and get ready.
Spring is the season for new beginnings, and it's the perfect way to celebrate your coming of age with your friends and family. Start thinking now about what kind of theme you want, and what venues to book in advance so you're assured to get your top choice!