Wedding planning can be a daunting task to say the least—there are colors to select, a venue to book, and food to be catered, along with a myriad of other details to oversee. It's easy to let seemingly less-significant decor details slip through the cracks to make way for other planning needs.
But even simple DIY wedding decor can make a big difference on your big day. There are a few wedding hacks every bride should know that can really bring your wedding vision to life without spending exorbitant amounts of time or money. For anyone planning a wedding, take a look at these 7 wedding decor hacks that can give you an upper hand when it comes to planning easy yet beautiful wedding decor:
1. Lighting
Lighting can make all the difference when it comes to creating a classic, romantic atmosphere for your wedding. One lighting hack that is both simple and elegant is to set up a wall of string lights in your venue. You can use small white lights or larger bistro lights. No matter which type of lights you choose, make this wall a centerpiece in your venue. You might even perform the ceremony in front of it for an extra romantic feel.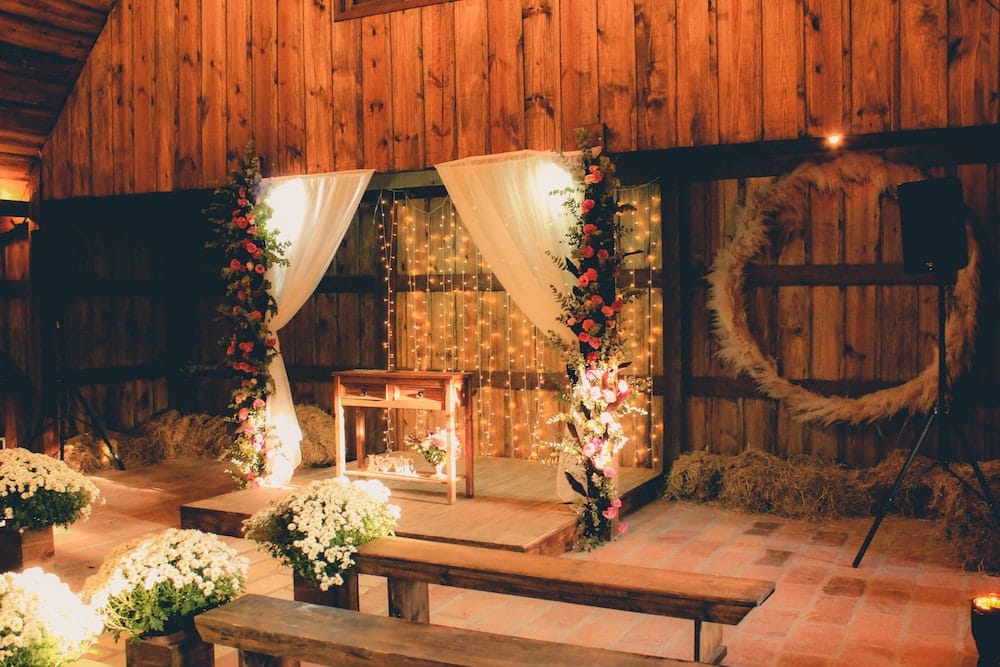 2. Centerpieces
Centerpieces can be a challenge. Some floral arrangements are so big they keep guests from talking to each other at the tables, and other centerpieces look too small or plain. We have a few hacks that can help you combine pieces that are appropriately sized and have a unique, elegant flare.
Our favorite hack for modern weddings is to place a few simple glass vases of different heights on a wooden or metal base. Put some small sprigs of eucalyptus or other greenery in each vase. Or, if your style is more vintage, purchase some old books from a thrift store. Use the books as a base for your centerpiece and surround them with votives, tea lights, flowers, and greenery. You can even clip flowers from around your yard for a fresh look that is totally free.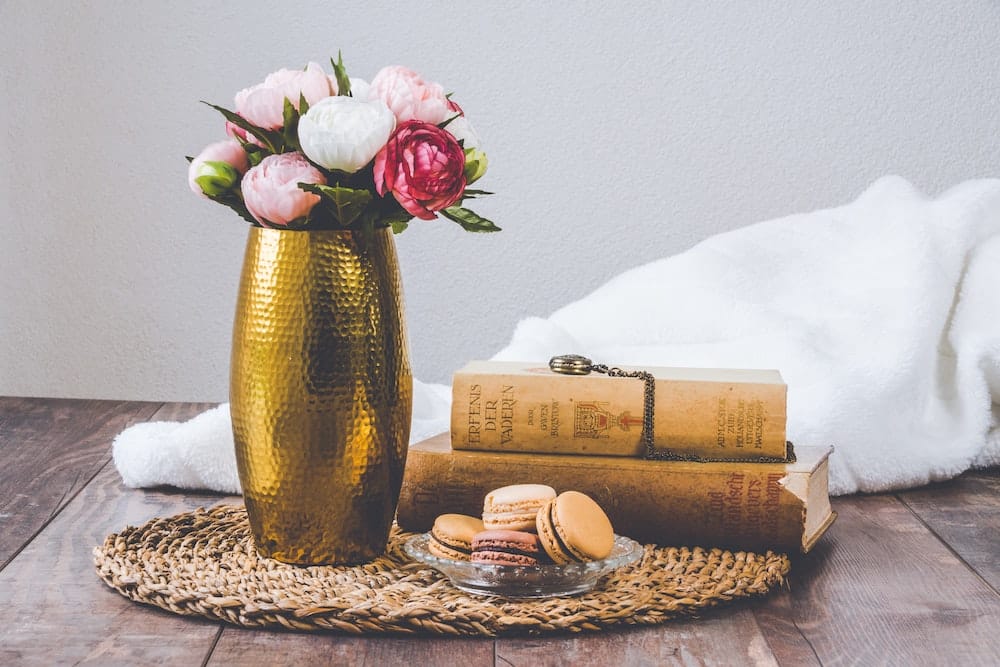 3. Venue
Choosing the perfect venue is one of the top priorities for any bride, and that in and of itself can be a challenge. But choosing two perfect venues for both your ceremony and your reception is just an unnecessary hassle.
Rather than search for two venues and make your guests travel to two different locations for the ceremony and reception, host both events in the same venue. Choose a venue that is beautiful on its own so you don't have to add much of your own embellishments. This is a huge time and money saver and can help make decorating your wedding easier overall.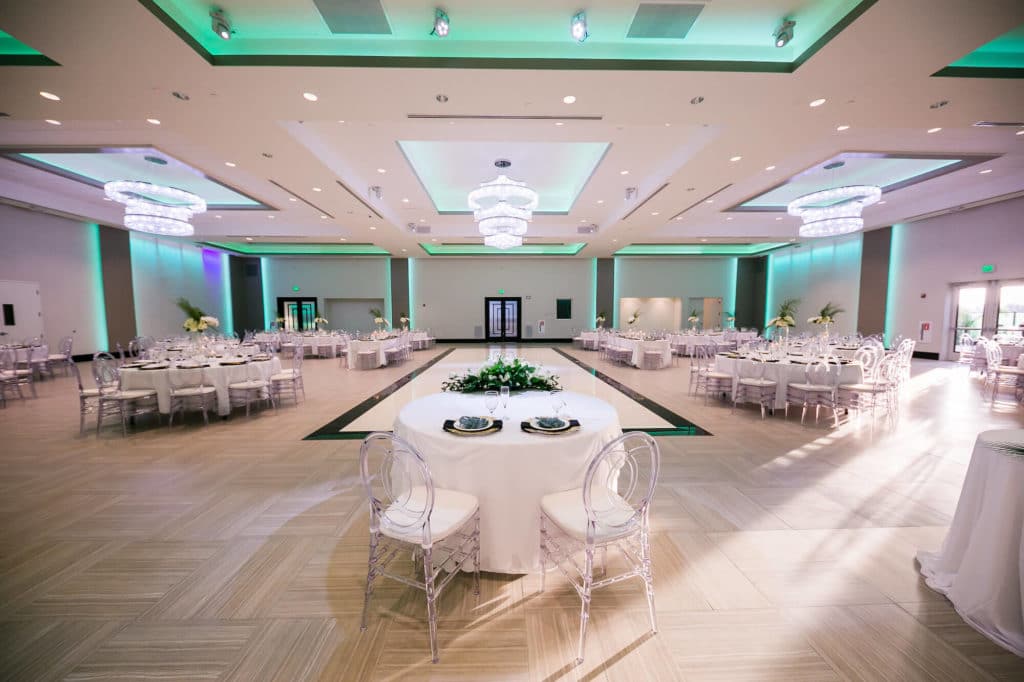 4. Floral Accents
Greenery and other floral decorations can go a long way when it comes to sprucing up your venue (no pun intended). If you're worried about not having enough decor to fill up the space, flowers and greenery can fill out the emptiness and make a venue appear more inviting.
One floral hack that works especially well in a venue with high ceilings is to empty out some old lightbulbs and fill them with a little water. Add flowers and greenery to them and hang them as pendant lights from the ceiling to add a cozier feel to your venue.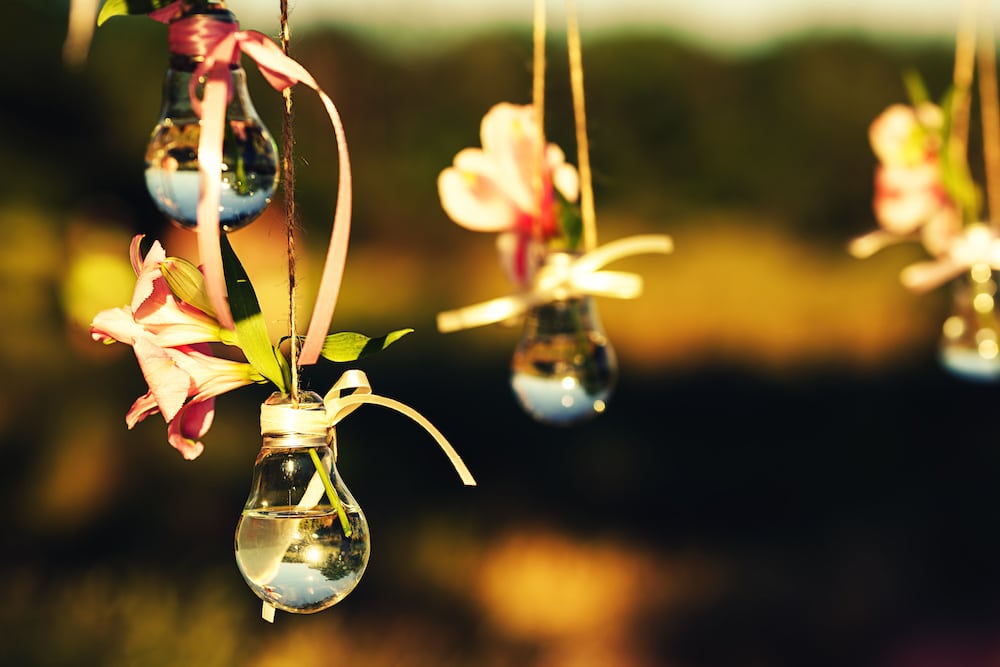 5. Colorful Foods and Desserts
Don't forget that the food and refreshments you serve at your wedding are also part of the decor. Unappetizing dinner plate presentations or desserts can cheapen your guests' experience and undercut even the most luxurious wedding decor.
Our tip is to add some natural color to your buffet table or dinner plates to make them stand out beautifully and complement the surrounding venue decor. Additions like bright fruits and vegetables and boldly colored beverages can help tie your wedding hues into every detail. Bolstering your buffet table decor with greenery can also emphasize the colorful foods and create a more elegant setup.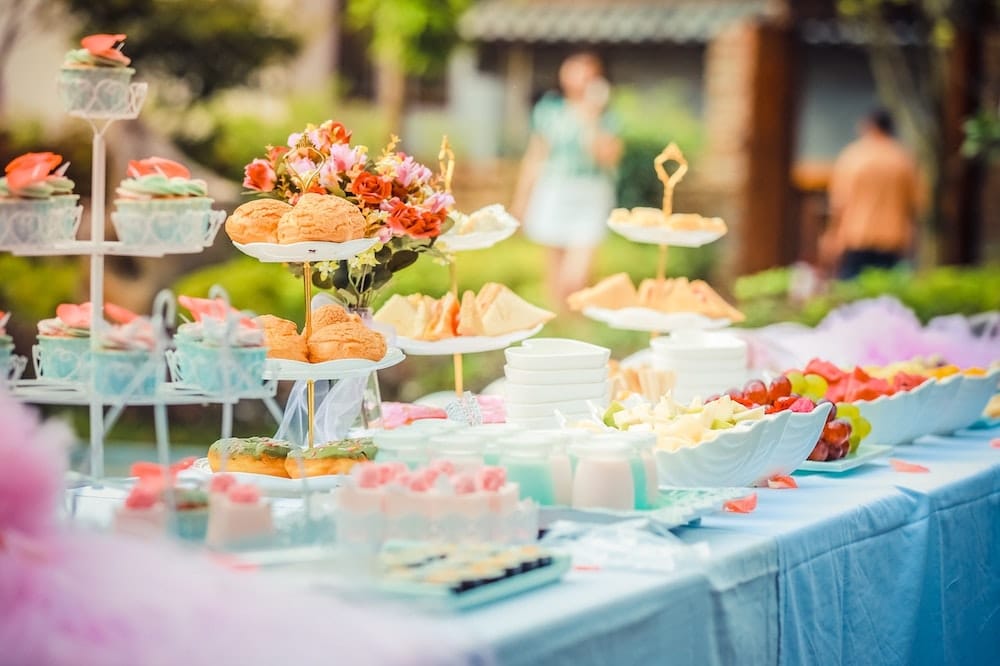 6. Chairs
There's nothing more disappointing than entering a gorgeously decorated venue only to discover the chairs are hard, unattractive, and don't match at all. Don't underestimate the value of making your chairs a little more comfortable and elegant for your guests.
To do this, use a slightly more padded chair option such as a cushioned Chiavari chair. Instead of going the classic burlap-and-baby's-breath route to decorate them, attach a larger, more stand-out floral arrangement such as a protea flower and greenery to only the chairs lining either side of the aisle. Then, you can use the decorated chairs at the bride and groom's table later during the reception. That way, you save money by not decorating every chair and make transporting the chairs easier.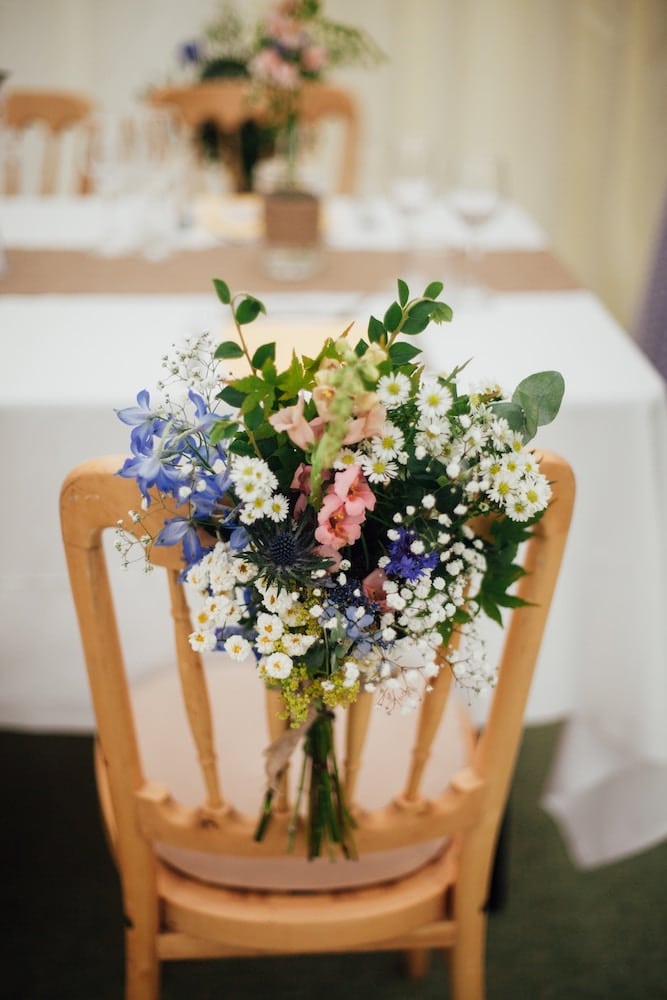 7. Cake Alternatives
Your wedding cake is also important to consider in terms of how it ties into your decor. Most often, cakes are displayed for your guests to admire throughout the reception, so you want to make sure it matches your wedding vibe.
We have some fun cake alternative hacks that can give your wedding decor a unique edge that complements your style. Plus, these alternatives are great for those brides and grooms who just don't prefer cake! If that sounds like you, go for a cake built out of one of your other favorite treats, whether it's donuts, macaroons, or crepes. Professional cakes can be highly expensive, but mounting a cake out of other tasty treats is easy, cost-effective, and delicious.
As you follow these 7 hacks, you're sure to create a unique, trend-setting wedding celebration. And as a bonus, we'll give you one more hack: To get the biggest bang for your buck, it's best to pick a wedding venue that already offers many in-house decor options or has partnerships with other vendors so you can get everything you need to turn these wedding hacks into a reality.
At Marinaj Banquets & Events in Los Angeles, our venues come with several decor and food options that will complement your wedding style and ensure you don't have to go to dozens of different places to get the decor you're looking for. From an open candy bar option to custom lighting and elegant chairs, Marinaj can help make sure your wedding is an event to remember.