You might have an idea of what kind of dress you want, or the cake, or the venue, but one of the hardest parts about planning a wedding, is deciding on a theme. There are so many great options, and what it really comes down to is what you and your spouse want, but here a few ideas for inspiration!
Nature Themes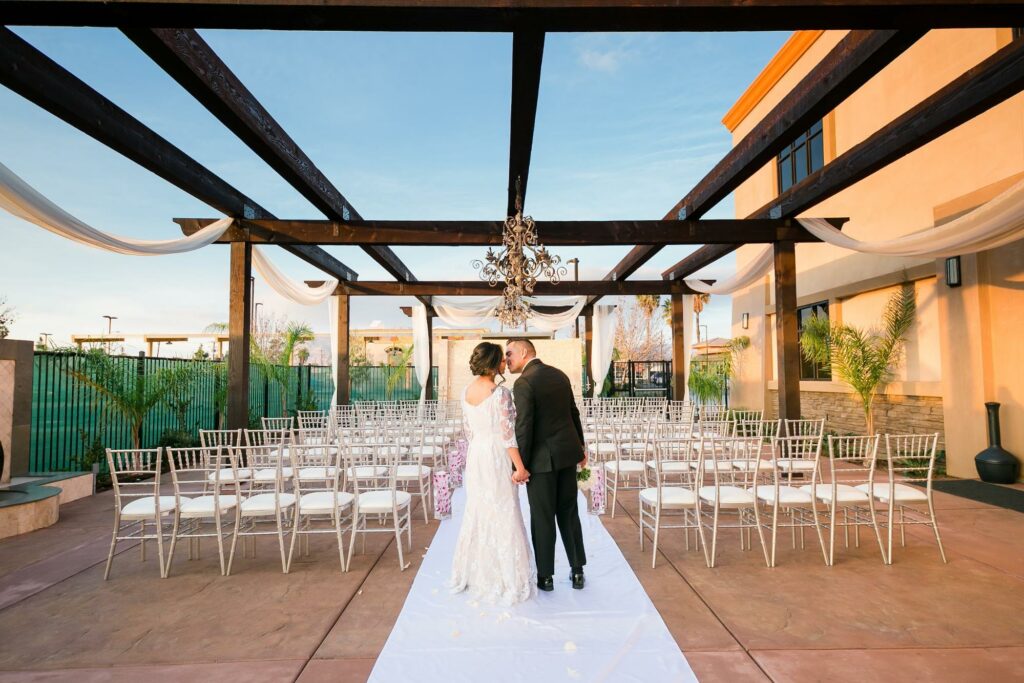 Whether or not your wedding is outdoors, there are some exciting options to choose from when it comes to integrating the season into your wedding theme:
Winter Wonderland
If your wedding falls in the winter, you can embrace the white theme punctuated by dashes of wine reds and olive greens, or royal blues and silvers. This would be a great chance to sprinkle lots of twinkling lights around the room to give the feeling of warmth amidst the white grandeur.
Romantic Garden
This is easy for a late spring, or summer wedding when the most flowers are in bloom. You can either hold your reception in a greenhouse designed to host weddings, or find your favorite venue, and deck out the room with flowers in arches, table runners, wreaths, and flower vines cascading down the walls.
Desert Chic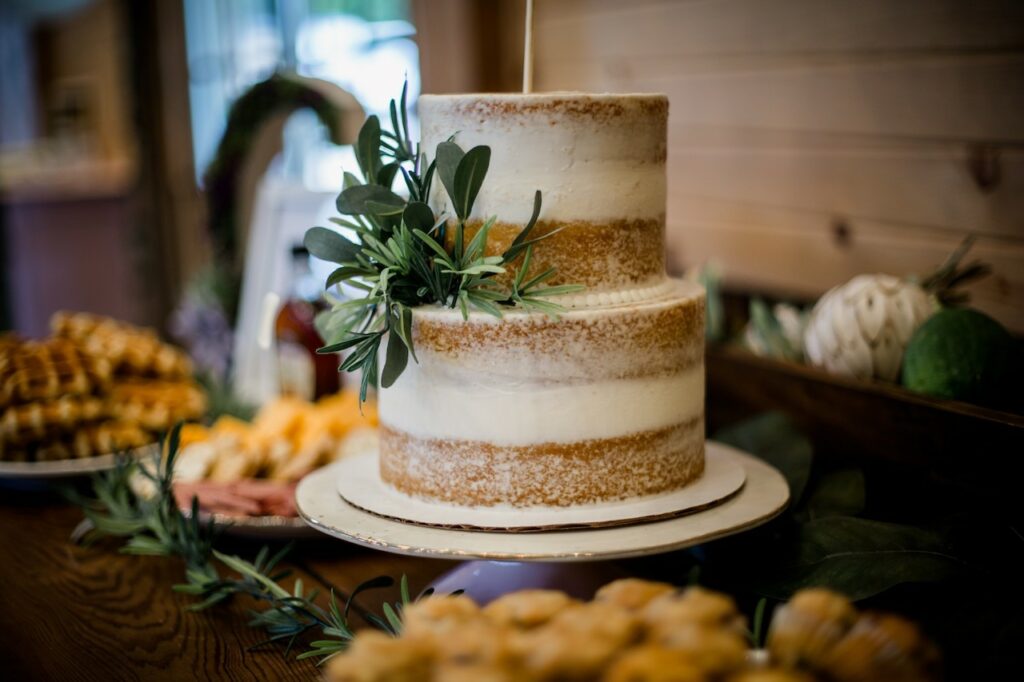 Adorn the tables with clay pottery, and desert-colored decorations, mixed with cactuses and succulent plants, and maybe a few bright red flowers. Use neutral toned furnishings, and for your wedding cake you might consider using the naked cake style to go along with the theme.
Summer Harvest
This is a chance to focus the decorations around the amazing designs you can make with fruit. From watermelon bowls, to berries or grape vines hanging from the rafters, you can design it to look like a fruitful summer garden, with some deep greens setting the base tone for your overall color scheme.
Rustic Autumn
This gives you a chance to delve into the jewel-tone color themes, or implement bright reds, yellows, and oranges into your decorations. From autumn leaves decorating the tables, and wrought iron, or wooden chairs to seat the guests, you can create the perfect fall setting for your wedding.
Timeless Themes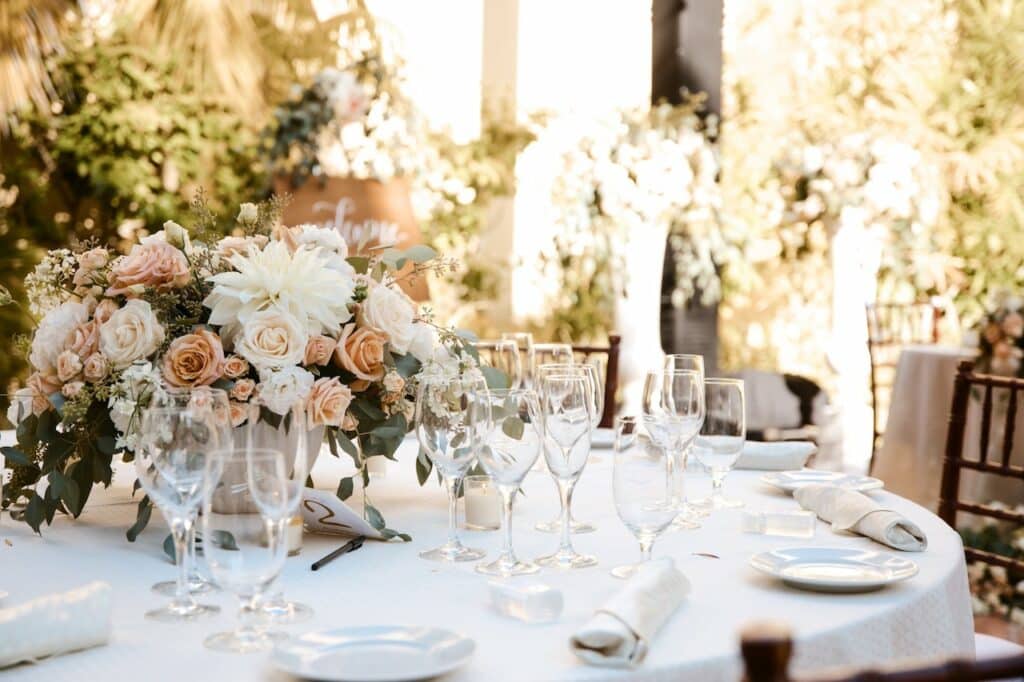 With a sense of class, you can visualize your dream wedding by integrating these options of style and flair:
Bohemian
Faux pampas, or sun palms are great for adorning the tables and room, and don't pass up the opportunity to create a macramé backdrop, with an oriental rug leading the way to the altar. You can use dainty lights to highlight the archway, and hang dream catchers along the wall to create a casual, but stylish wedding.
Vintage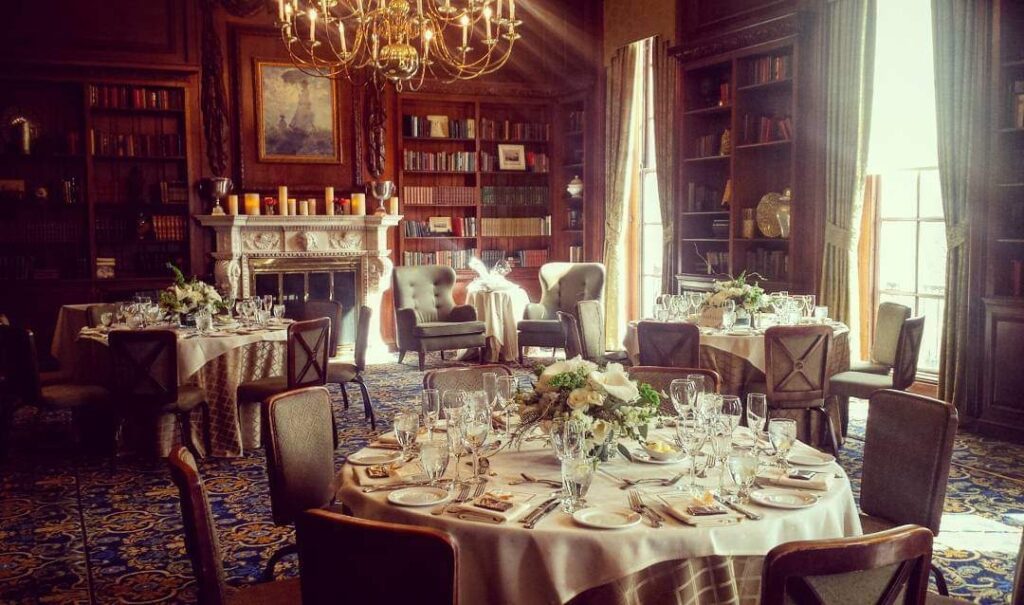 Using antique centerpieces, and delicate flowers, to adorn the tables and room, with classy clocks or telephones propped here and there for added effect. You can decorate with colored glass vases, beautiful and embossed picture frames, or candelabras to hold candles at each table for subtle lighting, and a classy flair.
Roaring Twenties
There is hardly a decade that shouts glam like the twenties! This is your time to shop for the decorations with tassels, pearls, feathers, sequins, crystal, and adorn your wedding venue like the Great Gatsby. Gold or silver are great color themes to integrate, and you can have fun decorating your desserts with edible gold designs.
Modern
Think simplistic, vogue, and modern art as you base your theme off either black and white with a single color accent, or infuse your venue with the color scheme of your choice enhanced by geometric designs. Hang angled shapes from the ceiling, as a backdrop for your ceremony, or as an archway for pictures.
Movie Themes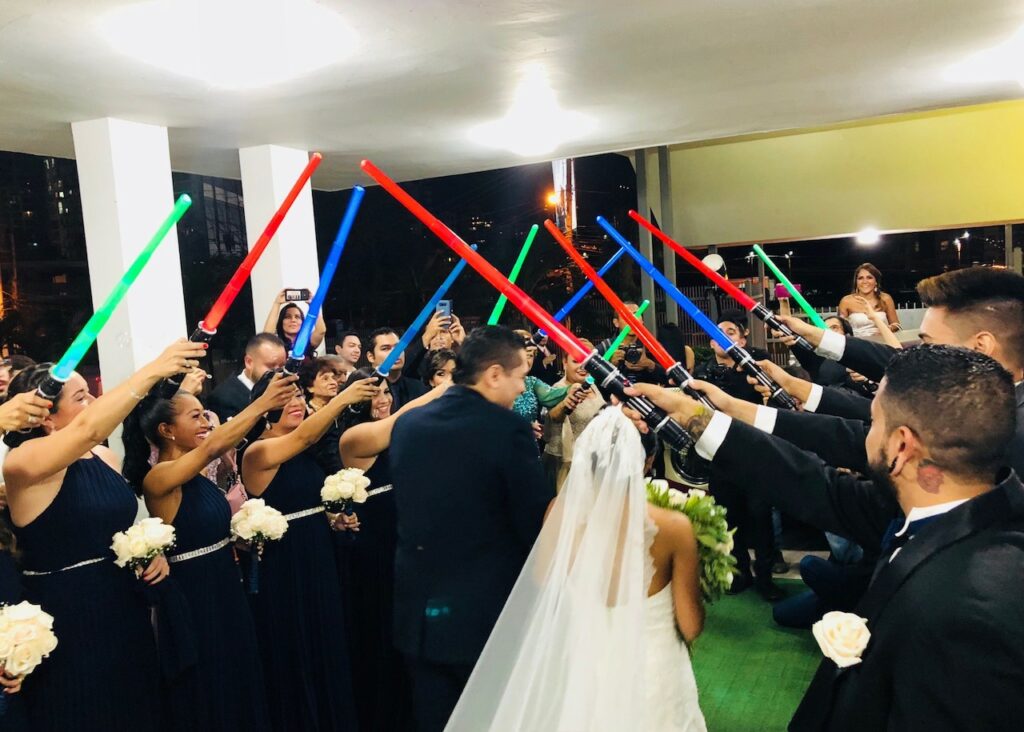 Are you a movie buff? Everyone has a favorite movie, and since weddings are a celebration of a union, there's no way to make a reception uniquely yours than through your favorite movie series:
Star Wars
Hire musicians who can play Star Wars music, or give your bridesmaids and groomsmen lightsabers to create the archway to your getaway. You can even set the vibe by decorating your venue after your favorite planet theme, and encouraging guests to dress up. (You might even convince your favorite uncle to dress as Darth Vader for the reception!)
Harry Potter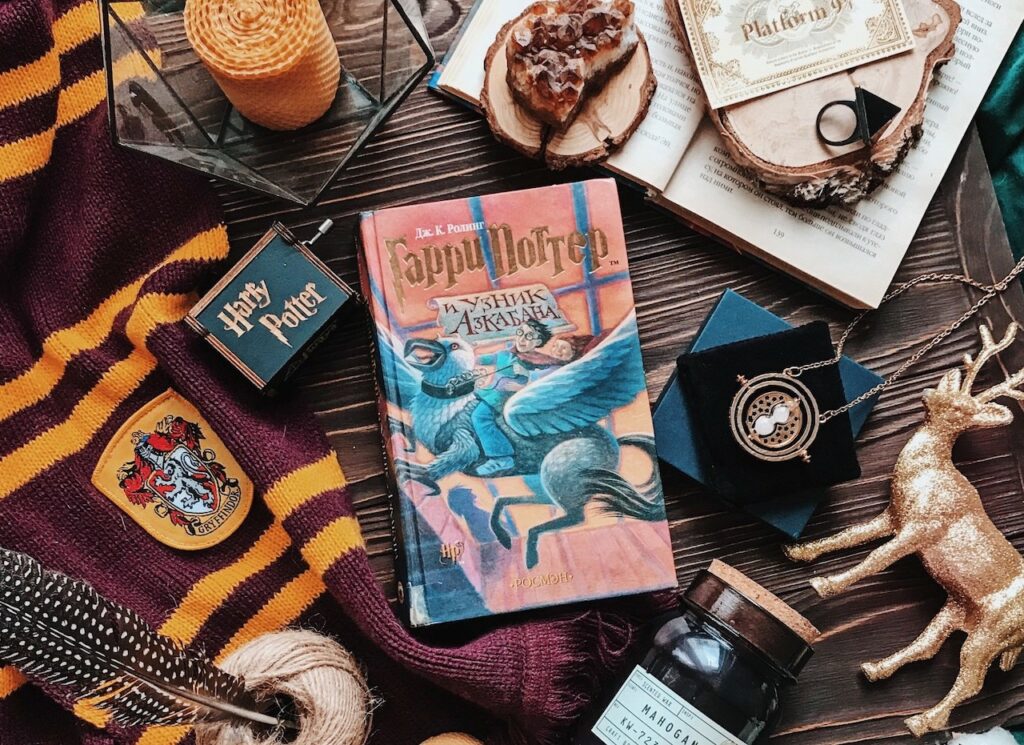 You can integrate the colors of you and your spouse's house, whether Gryffindor, Slitherin, Ravenclaw, or HufflePuff. Treat the guests to the world's favorite Harry Potter treats of Bernie Bott's Every Flavour Beans, Butterbeer, or chocolate frogs, you can have a lot of fun having a wedding at Hogwarts.
Lord of the Rings
With the possibility of custom wedding cakes with a Lord of the Rings theme, to dressing your bridesmaids in beautiful medieval gowns with delicate metallic, or jeweled wreaths for their hair, you can accent your wedding with your favorite characters and movie quotes for "a long expected party."
Whatever theme you decide, Marinaj Banquets and Events not only has gourmet catered food, but also beautiful venue options (indoors and outdoors) to choose from, and decorations to match your dream reception for the event of your life!