Organizing a wedding can be a daunting task, but you don't have to do it alone. Family and friends can be a big help, both on the wedding day itself and in the months leading up to the event. You can opt for simple wedding planning by delegating responsibilities to the people who are closest to you.
Here are some tasks that a bride can delegate to family and friends:
Leading Up to the Wedding: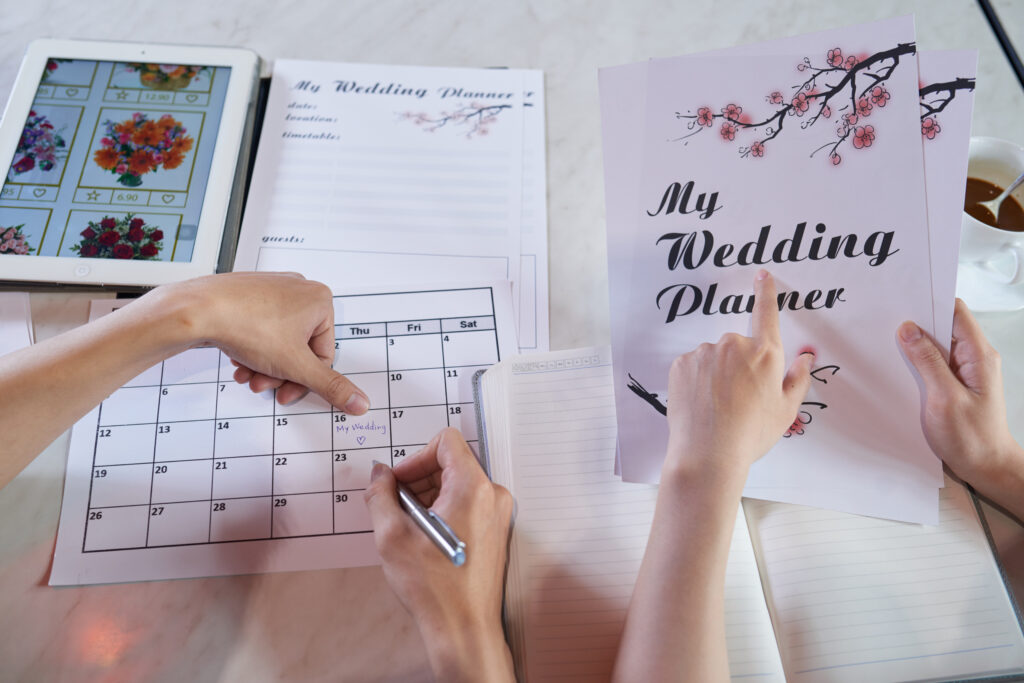 Brainstorming and Decision Making
One of the most difficult parts of wedding planning is making decisions about all of the details. From the guest list to the menu, there are a lot of choices to be made. You can take some of the pressure off by enlisting the help of your family and friends. They can give you some great, simple wedding planning ideas that you may not have thought of on your own.
Addressing and Mailing Invitations
Simplify the planning process by having someone else address and mail your wedding invitations. You just need to provide the addresses and stamps, and someone else can take care of the rest! This is a simple task that can make a big difference in your stress level.
Booking Vendors or Arranging for Rentals
Booking vendors and managing rentals can quickly become an overwhelming task. If you're having trouble choosing or keeping track of vendors, ask a friend or family member for help. They can assist with research, make phone calls, and even attend meetings with you if necessary.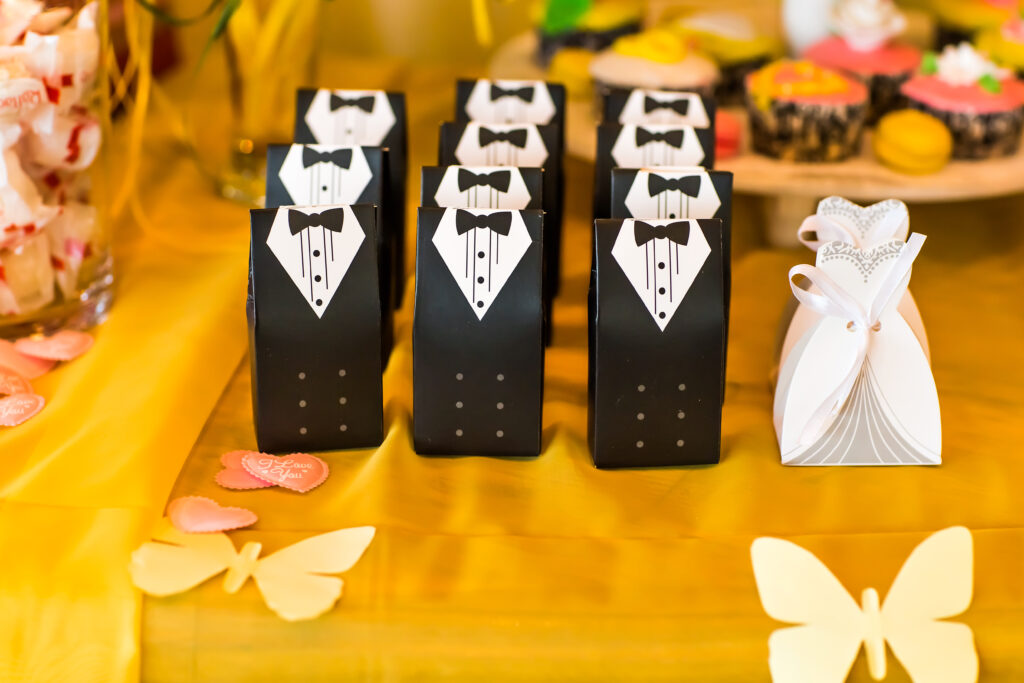 Making Favors or Other DIY Projects
If you're crafty, you may be considering making your own favors or other wedding decorations. But DIY projects can take a lot of time and effort if you tackle them on your own, turning simple wedding planning into a difficult mess. Ask family members or a close friend to help you out.
Gathering RSVPs and Keeping Track of Who is Coming
As the RSVP deadline approaches, it can be helpful to have someone else gathering the cards and keeping track of who is coming. This way, you can focus on other tasks and you'll know exactly how many people to expect on your big day.
On the Wedding Day: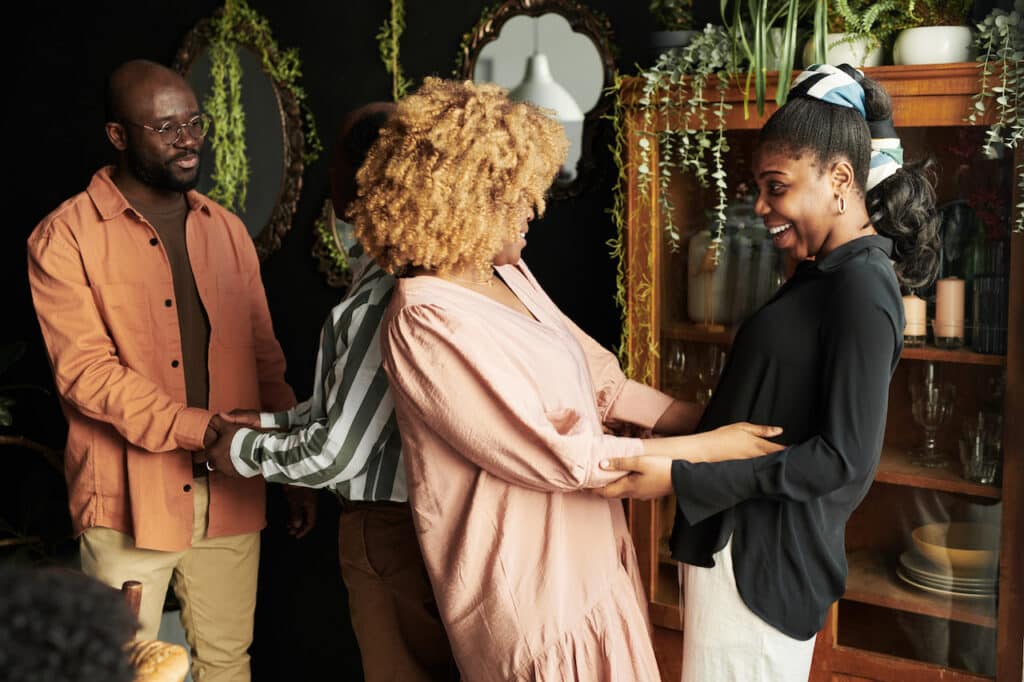 Greeting Guests
One of the most important tasks on the wedding day is greeting guests as they arrive. This is a perfect job for someone who is outgoing and loves to talk to people. They can help your guests feel welcome and direct them to their seats.
Handing Out Programs
Ask someone to hand programs out as guests arrive. This is a simple but important task that will help your guests follow along with the ceremony.
Collecting Gifts or Envelopes
It's tradition for guests to bring gifts to the wedding, so you'll need someone to keep track of them. Ask a family member or close friend to collect the gifts and put them in a safe place.
Cleaning Up After the Reception
After the fun is over, there will be a lot of cleanup to do. Keep the wedding simple by asking your friends and family to help you out with cleaning up after the reception. This way, you can relax and enjoy your first night as a married couple.
You don't have to do everything yourself! Make simple wedding planning a priority by asking for help with various tasks from the people who are closest to you. Delegating tasks will help reduce your stress and make sure that everything gets done.
A Wedding Venue You Can Delegate To: Marinaj Banquets and Events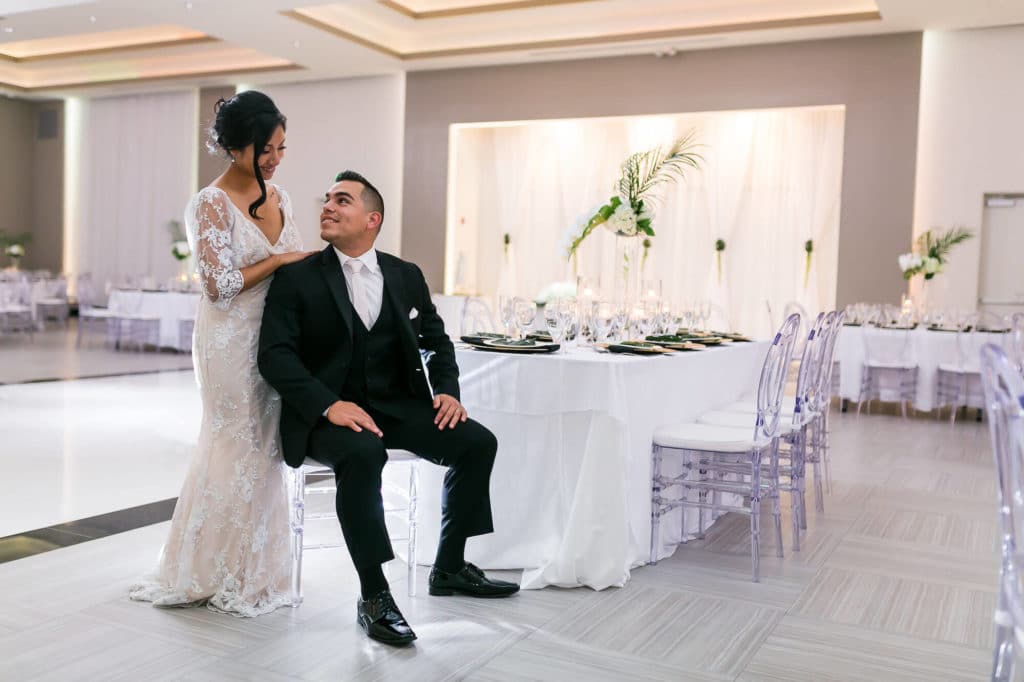 If you are looking for a wedding venue that reduces your stress and can help pull off the perfect day, look no further than Marinaj Banquets and Events. 
We have everything you need to make your big day unforgettable, and because we know that every bride is different, we offer a range of services to suit your unique needs. From simple and elegant, to over-the-top and glamorous, we can match your vision and take most of the wedding planning off of your plate. Contact us today to learn more!