With so many wedding different traditions out there, where do you even begin to fit them into your wedding day? Your wedding is unique and personal to you; so if there are traditions you want to embrace or adapt, your wedding is a chance to design your dream day.
Take a look at some of the best-known wedding traditions to help you decide which are right for you.
Wedding Venue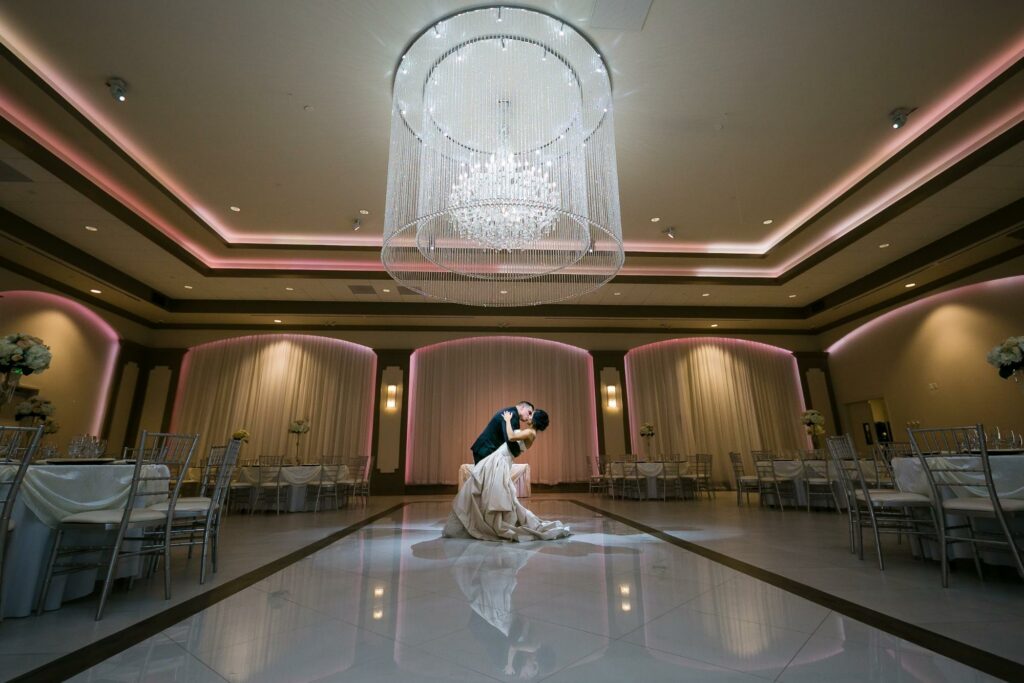 Traditionally, weddings took place in a church or a place of worship depending on the faith of the couple tying the knot. Many people keep this tradition to this day, with church settings making a wonderful setting for a wedding.
But if a church isn't what you had in mind for your wedding day, you have a wide range of possibilities at your disposal. From your backyard or an upmarket hotel to beautiful wedding venues in Moreno Valley, the possibilities are endless. Using a wedding planner can help you find the perfect venue if you're finding it hard to find something you really like.
White Wedding Dress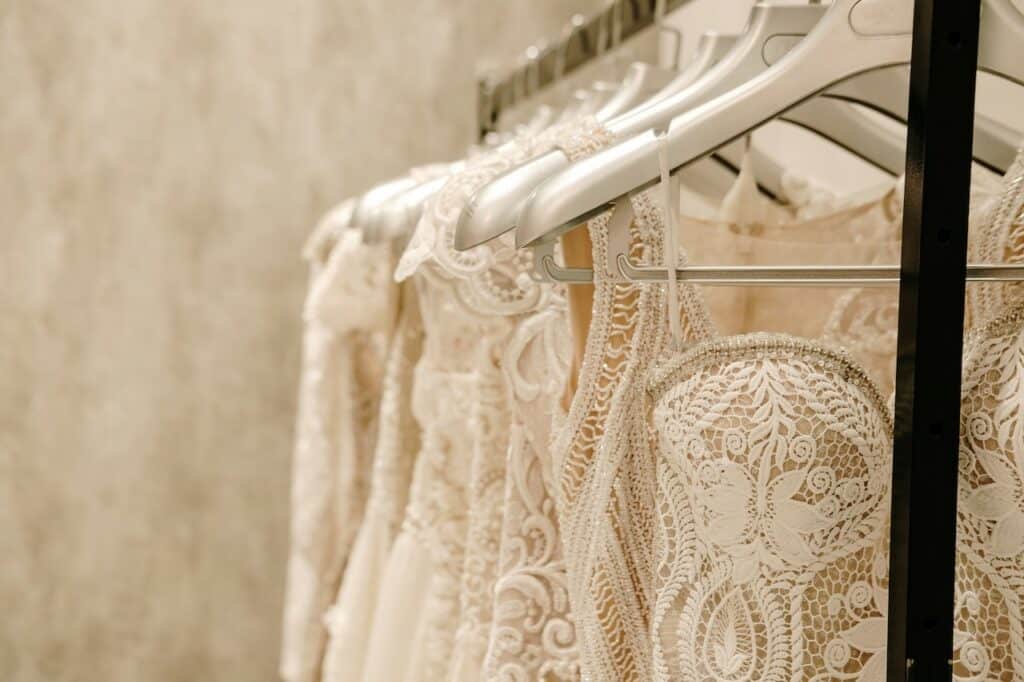 Most brides you see wear white, but is it necessary for every bride? Over 200 years ago it used to be a bride dressed up in her best dress, and the darker the better to hide any stains, or dirt. Once royalty dressed in white to show off some white lace, it became the new trend.
While white is the tradition today, if you want to try something different, go for your favorite color! At least, don't be afraid to choose a creme, champagne, ivory, or even to incorporate a colored sash around your waist.
Something Old, Something New, Something Borrowed, Something Blue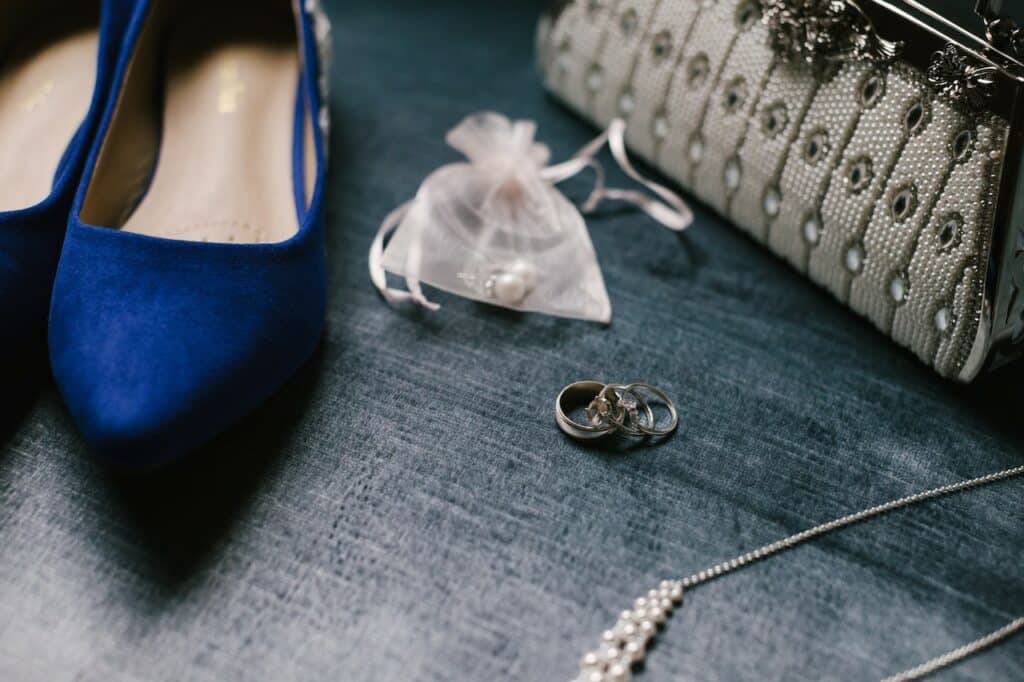 This is a tradition started way back in England where the bride had to have something from each of these categories, "something old" representing continuity; "something new" for a bright future; "something borrowed" for borrowed happiness; and "something blue" for purity, fidelity, and love. Today it's entirely up to the bride if she wants to continue this tradition, or to go for her own take on what she wears and carries.
Exchanging Vows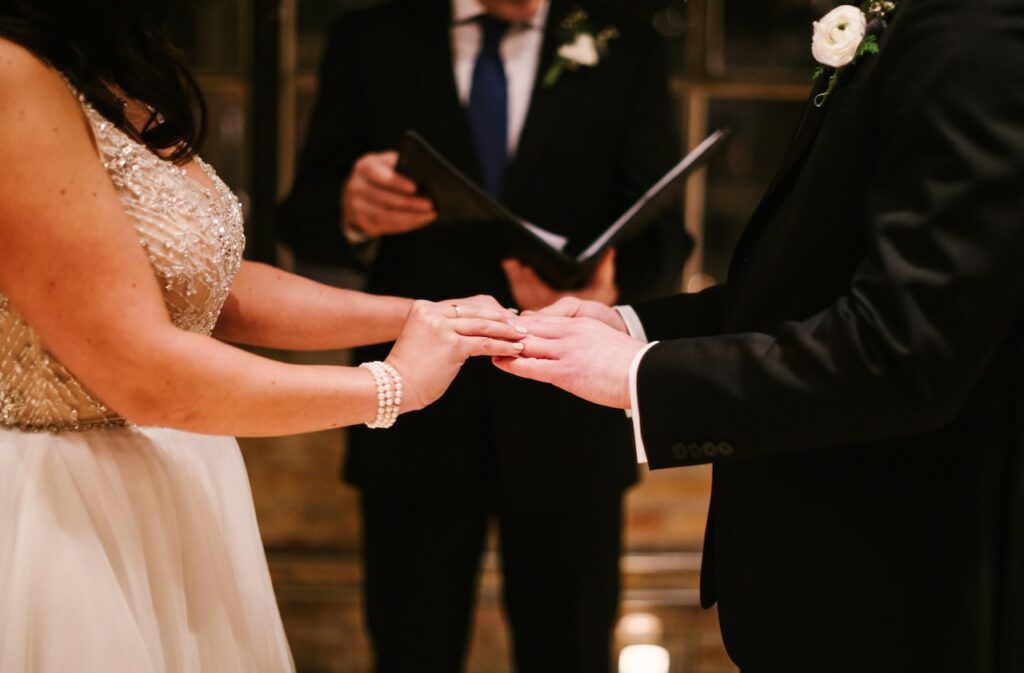 Your vows are one of the most significant parts of your wedding, and while many people still recite traditional vows, there are ways you can make yours more to your own style. From exchanging lines to writing your own personal vows—you have the choice to decide what your vows should be. Some couples exchange their vows in a written card with each other for those who want to keep things more private.
Officiant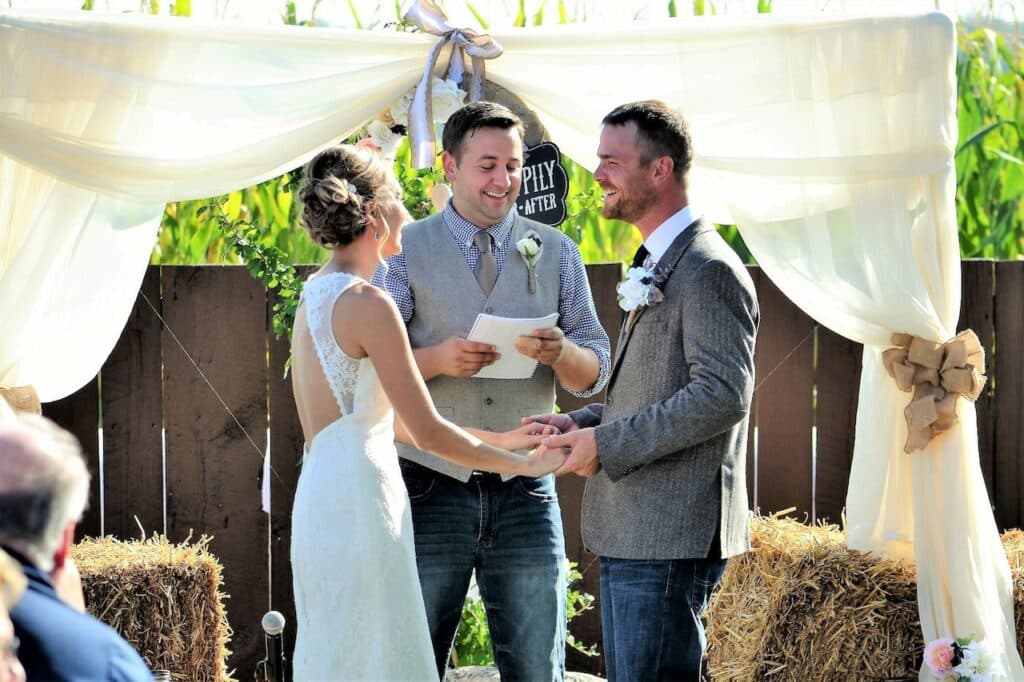 An officiant is traditionally someone who is a religious figure of your denomination, but you can have someone else, whether a friend or family member, marry you—provided they have the right certification for your state. This means you can have a friend or a family member conduct the ceremony, something that can add an extra special touch to your wedding.
Music Down the Aisle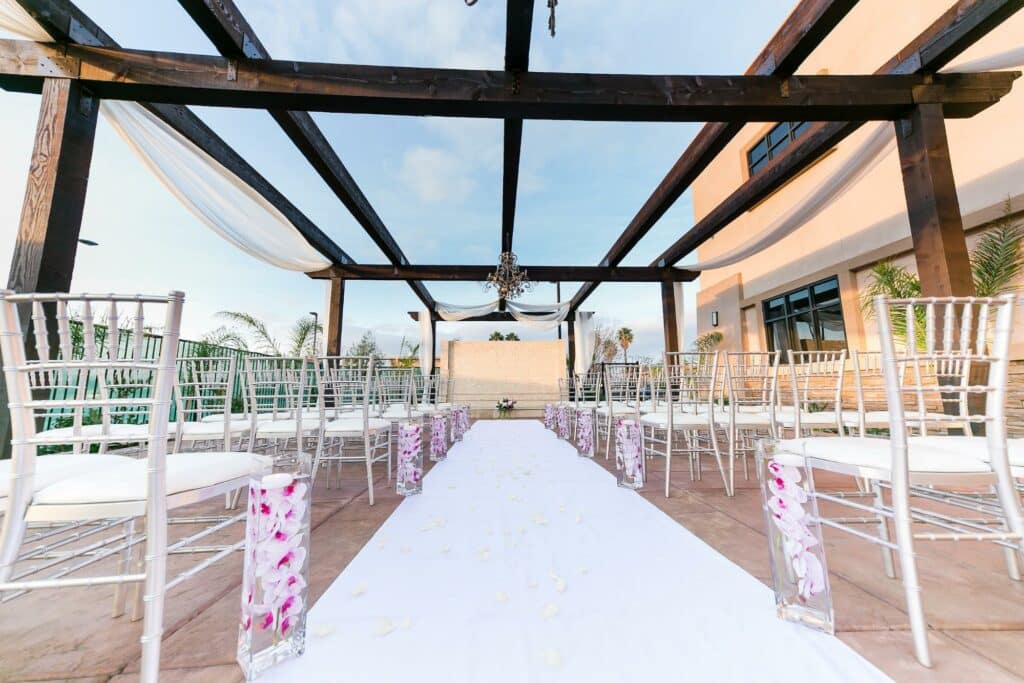 Everyone is familiar with the traditional wedding march, and it is still used in a number of weddings all over the world. However, many modern weddings feature something different, with couples choosing a different instrumental piece, or even their favorite song.
When you get married in a church, it is still expected that you will have something traditional to play. Other wedding venues might have their own restrictions on the type of music that can be played.
Discuss your wedding music with your chosen wedding venue to help you understand what you can have for your wedding march; then you'll be able to bring your own personal preference into the mix.
Tying the Knot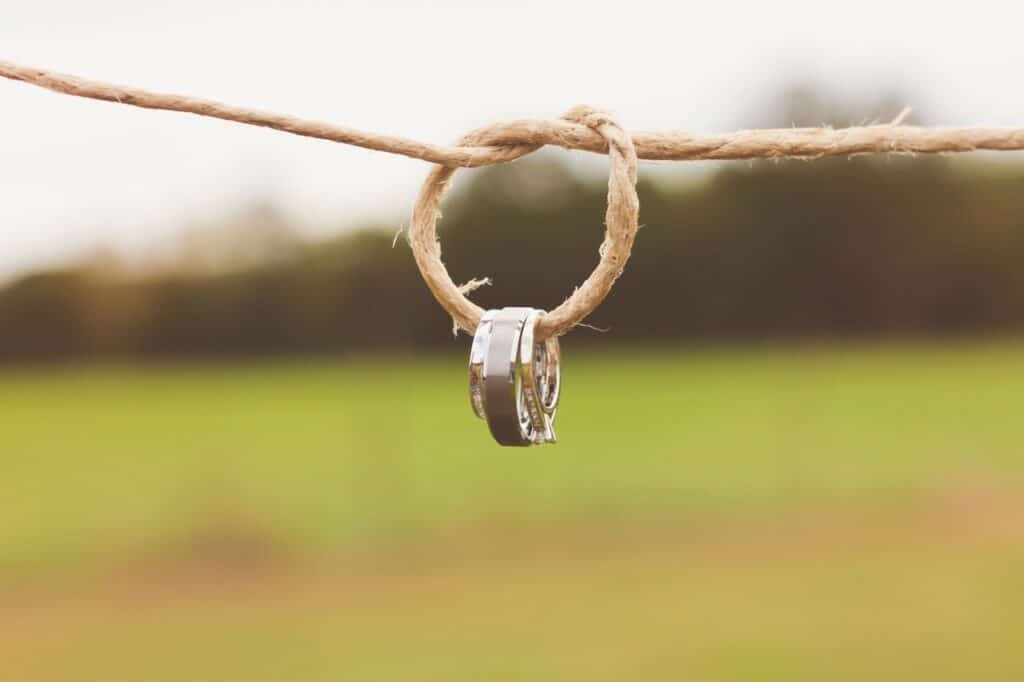 Tying the knot is a tradition where the couple ties a fisherman's knot together with either twine, rope, or ribbon, symbolizing how they will cleave to each other and their bond will strengthen with pressure rather than break apart. It typically occurs near the end of the ceremony as the officiant explains the significance, but you can hold it at a different part of your ceremony, or even replace it with a different tradition.
Bridesmaids/Groomsmen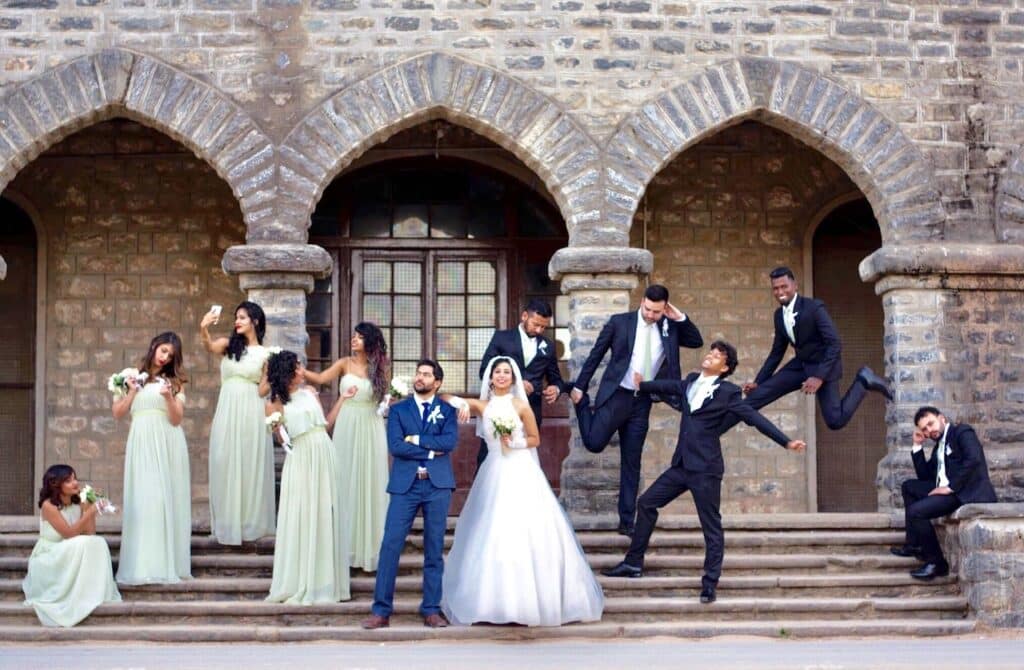 It's thought that the tradition of having bridesmaids/groomsmen dates back to Ancient Rome, where weddings required ten witnesses. Now wedding parties have evolved and there are maids of honor, bridesmaids, groomsmen, ushers, best men, flower girls—there are a lot of people who could potentially make up a wedding party.
There are no rules on how many bridesmaids or groomsmen you should have—the number is up to you. If you choose not to have any, that's ok too. As long as you have witnesses, that's all you need.
Throwing Rice (Flowers, Paper, etc.)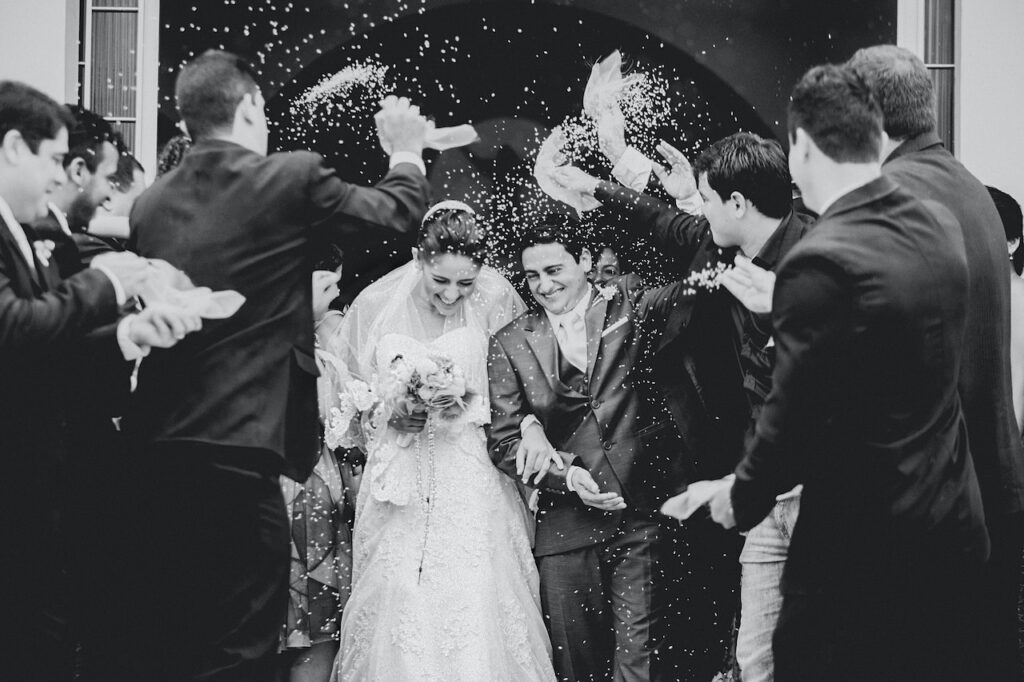 Throwing rice at a wedding goes back a long way. Rice was used because it symbolized fertility, and was thrown to wish good luck to the couple for their family to grow. While rice is sometimes still thrown today, most people favor confetti made from either dried flowers or paper.
A biodegradable option is better for the environment, and won't need someone at your venue to clear it up afterward. Another modern twist on this is to use sparklers—this is something that can happen later on in the day, or following an evening ceremony.
Throwing rice (or your other alternative) usually happens after the marriage ceremony, after exiting the church or ceremony room. It makes a fantastic photo opportunity, making it a popular part of many wedding days.
The Bouquet Toss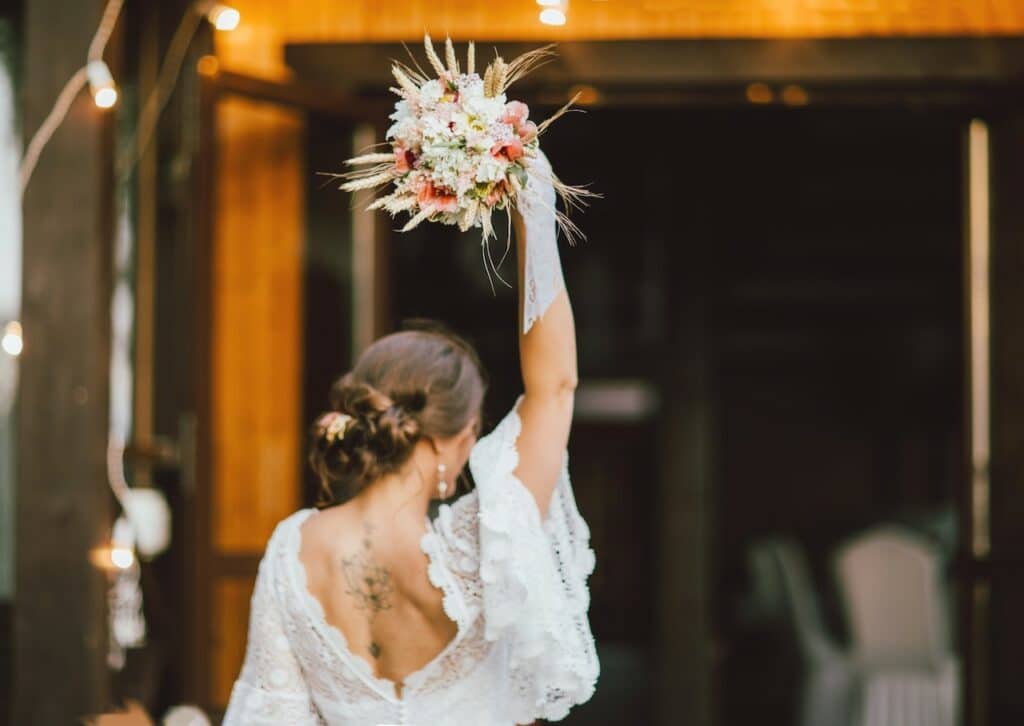 The bouquet toss is another great wedding tradition, an iconic moment that many people are familiar with. It stems from an old English tradition, where touching the bride was said to bring good luck. Back then, they would try to take pieces of the dress, so the bouquet toss became a much more favorable alternative.
Many brides still toss the bouquet, but as a bridal bouquet can cost a lot of money, you might wish to hold onto it or have it preserved as a reminder of your wedding day—the choice is completely yours.
Whether you decide to embrace several traditions for your wedding ceremony, or add your own unique twist—remember that it's your day to do as you wish. Provided you keep things safe and in line with your wedding venue's guidelines, traditions or no traditions, you'll have a day to remember with your loved ones.