If you're graduating this year, stop scrolling—we don't want to give away any spoilers! This one's for the parents who need a little extra inspiration and graduation party ideas to close this chapter the best way possible.
The time has come when you let go and watch your kid step into adulthood, and that calls for a celebration! You've worked hard to get them where they are, and their graduation party should be as memorable as the last 18 years have been.
Whether you're throwing a huge graduation bash or something a bit more family-focused, we've got you covered with the best graduation party ideas to make your grad feel extra loved. 
Invite a Surprise or Special Guest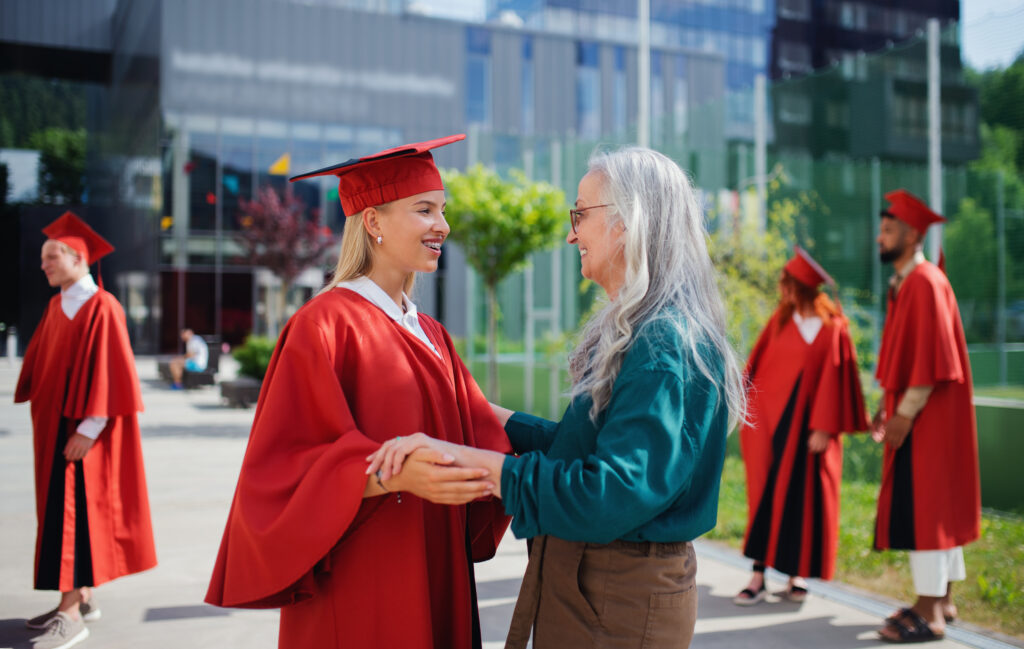 If your child has a special someone in their life that made an impact on their education, why not invite them to the graduation party? 
It could be your kindergarten teacher, a past coach, or a church leader. Inviting someone like this will surely bring some happy tears and joy during the event—making it a night to remember.
Create a Slideshow of Senior Year and Childhood Memories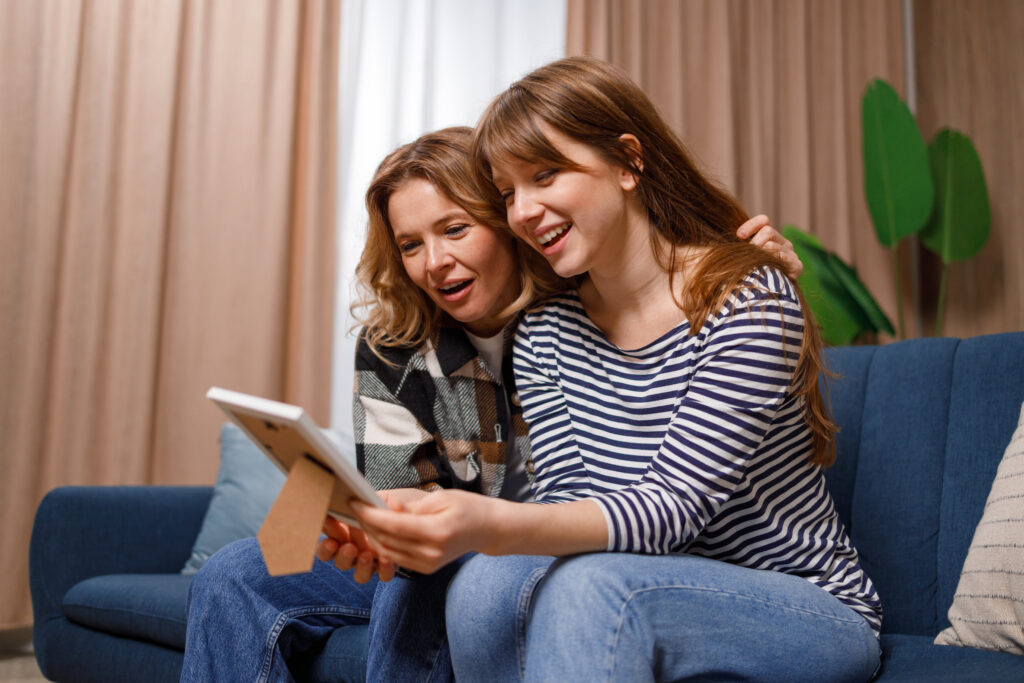 Slideshows have a way of bringing out that sentimental side of us. A great idea for the graduation party is to have a slideshow featuring photos from the grad's senior year and childhood memories. This will help to remind them of all that they have accomplished and bring lots of smiles throughout the night. 
Include photos of the following:
Graduation
Sports teams
Hobbies and extracurricular activities
Special family moments
Have a Fun Theme That Focuses on New Beginnings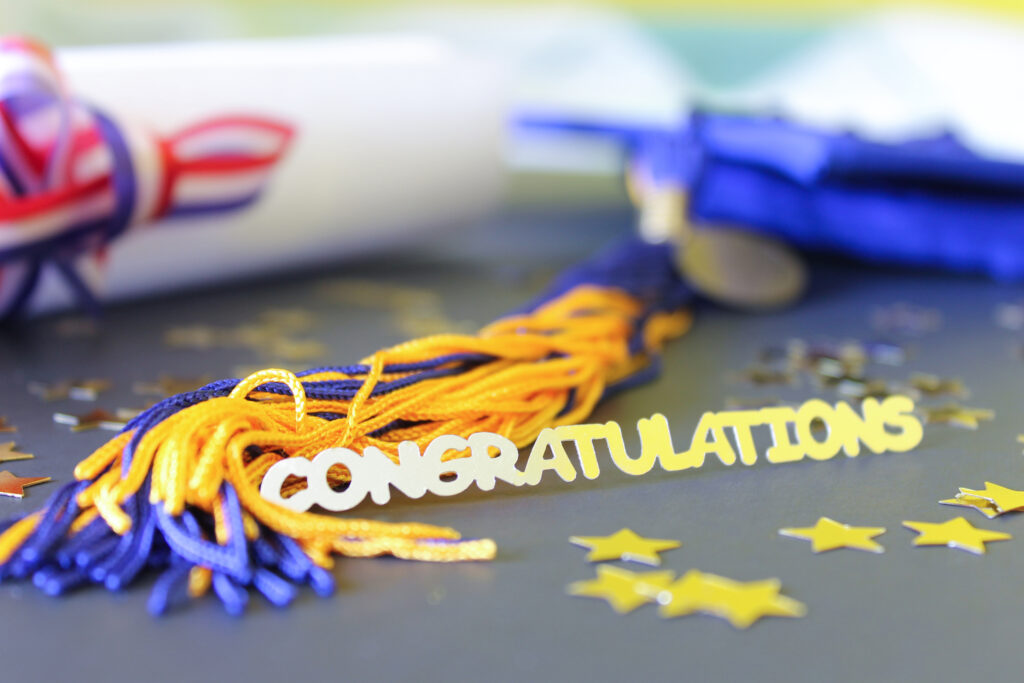 The theme of your graduation party should focus on celebrating the grad's new beginning. You could opt for decorations that match their next school's colors or something that makes them unique. 
Make sure the theme is upbeat so the event doesn't become too sad. Graduation is a stepping stone into a new adventure—so make sure to fill your party with lots of smiles and joy.
Take a Minute for Family Members to Give Speeches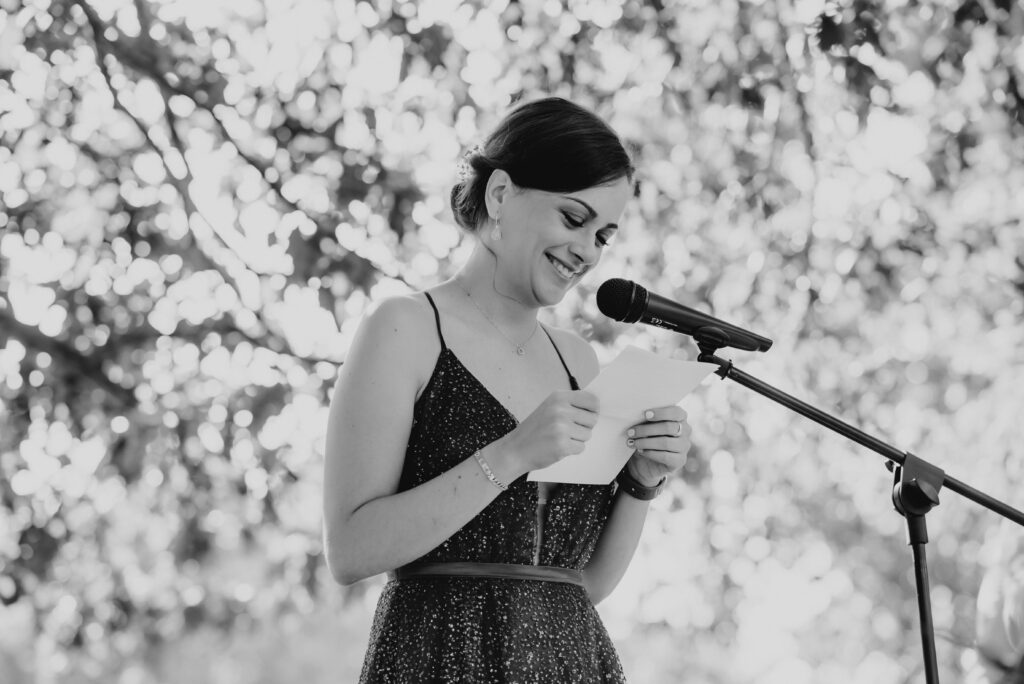 Those close to the graduate have plenty of words of encouragement that they would love to share on the day of the party. So why not give them each a minute or two to give their special speech? It's sure to add an extra touch of emotion and sentiment to your grad's party.
There won't be a dry eye in the room, especially not your own.
Have Attendees Write Advice for the Future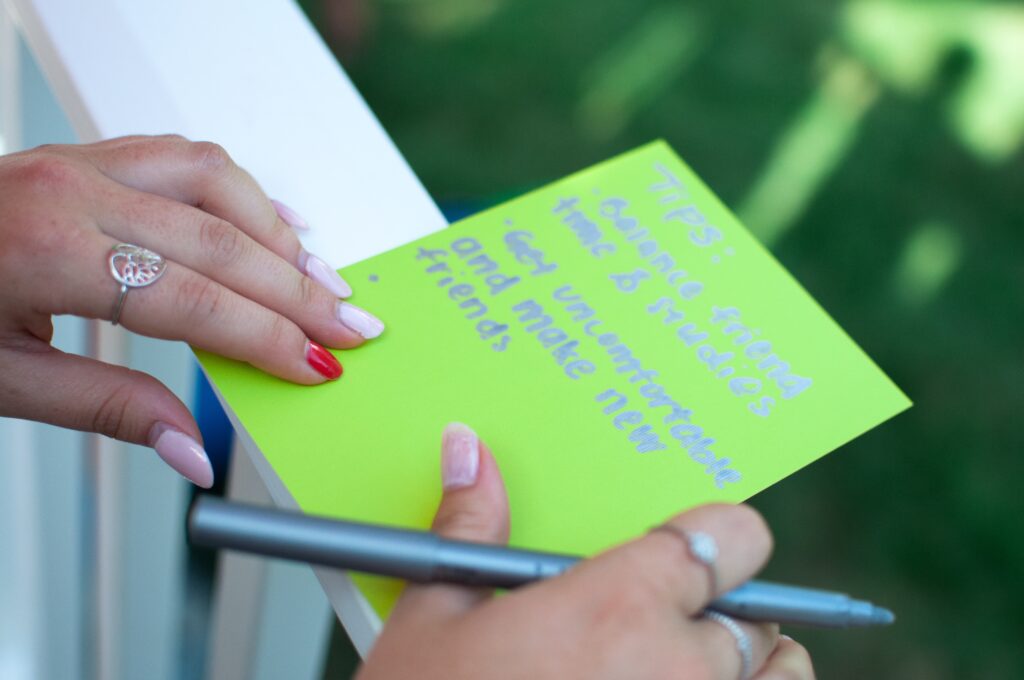 Encourage your party guests to write something special for your grad. Whether it's advice for the future, college memories, or their favorite moments, everyone has a nugget of wisdom to share. You can find blank books online specifically designed for this purpose or you could customize something fun like a Jenga set where each piece has a note written in Sharpie.
The options are endless when it comes to making the graduation party extra special.
These are just a few of our favorite graduation party ideas, but there are many more ways to make your graduate feel extra special. If you're looking for more inspiration, consider adding decorations that reflect their accomplishments and interests, or creating a photo booth with props. With some creativity and planning, you can create an unforgettable event!
Book Your Graduation Party Venue with Marinaj Banquets and Events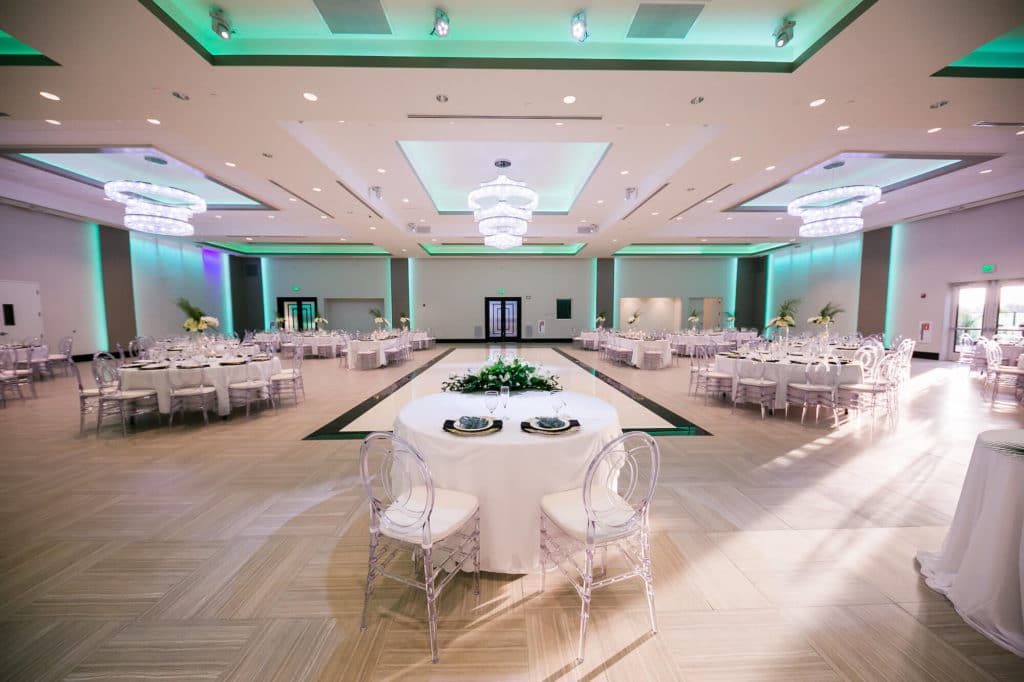 The last thing you should have to worry about is the small stuff. At Marinaj Banquets and Events, our all-inclusive venues ensure you're ready for the best graduation party ever. We handle the food, decorations, and entertainment, so you can focus on making memories. 
We have a range of modern spaces and services to ensure that your grad's special day will be truly unforgettable. From delicious food options to flexible seating arrangements, we can help make this event one to remember! So book your venue today and let us help you bring your creative graduation party ideas to life.