The bride or groom's family traditionally hosts the rehearsal dinner to celebrate with close friends and family. Usually held on the night before the wedding, both families can meet, socialize, and get ready for the big day. You can go over any details for the wedding and then enjoy a nice dinner with those you love most. The guest list is usually tight-knit, including close family and the wedding party.
While this is a widely-accepted tradition in the United States, it can be an added stressor to the couple while they're already trying to get everything ready for the big day. 
We have five simple tips to help you pull off the perfect rehearsal dinner, so you can enjoy yourself without overburdening your already lengthy wedding to-do list.
1. Pick a Picturesque Venue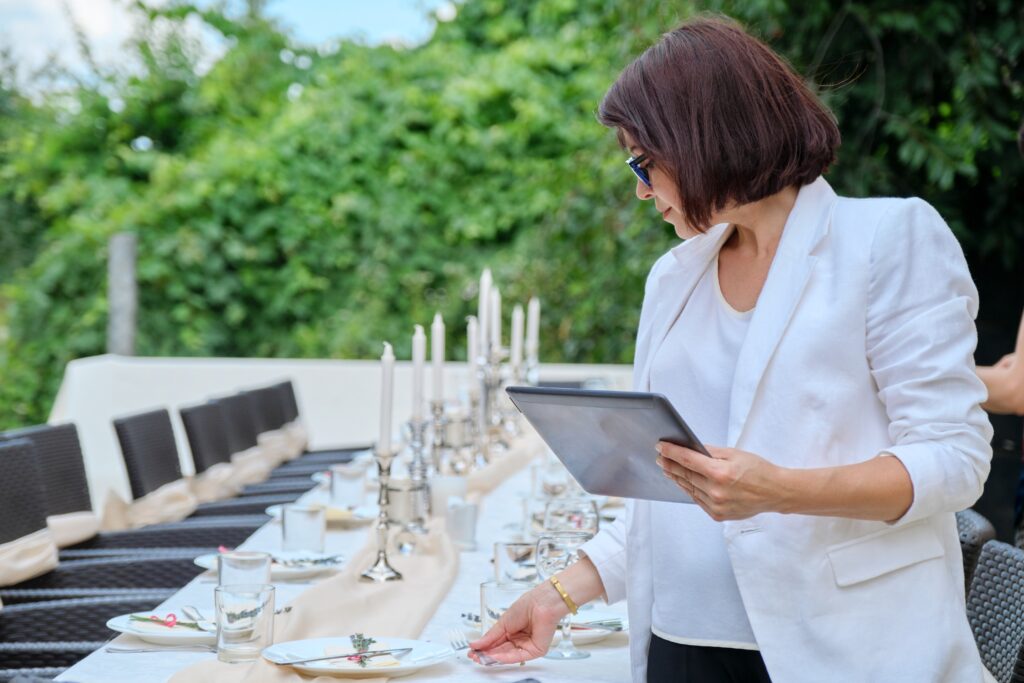 The venue can make or break a rehearsal dinner. It's not just a place where everyone meets—it's the backdrop of every photo and the setting for all of your memories. You want to choose a perfect venue that fits your theme and one large enough to hold all of the people you're inviting. 
An all-inclusive venue is a major rehearsal dinner hack. Rather than stress about bringing all the vendors together for the night, entrust your special evening in the hands of an all-inclusive venue with professionals who can coordinate everything from the music to the food in one place.
2. Take the Opportunity to Introduce Guests
The rehearsal dinner is the perfect opportunity to break the ice for your wedding guests. Use it as a time to introduce your long-time family friends and distant cousins to the wedding party, as they will be spending more time with each other at the rehearsal dinner than with you. This way, everyone can get comfortable and excited about the big day. Then, you won't have to worry about introducing everyone at the wedding; they'll already be friends!
3. Personalize the Space
Even with an all-inclusive venue, you can still personalize your rehearsal dinner. Use photo booth props, decorate the space with photos of you and your significant other, or have guests write well wishes on a chalkboard. The rehearsal dinner is the perfect time to tell your love story through a speech, photos around the room, or a heart-felt slide show. Customize the night with your personal touches to make it feel extraordinary.
4. Keep It Intimate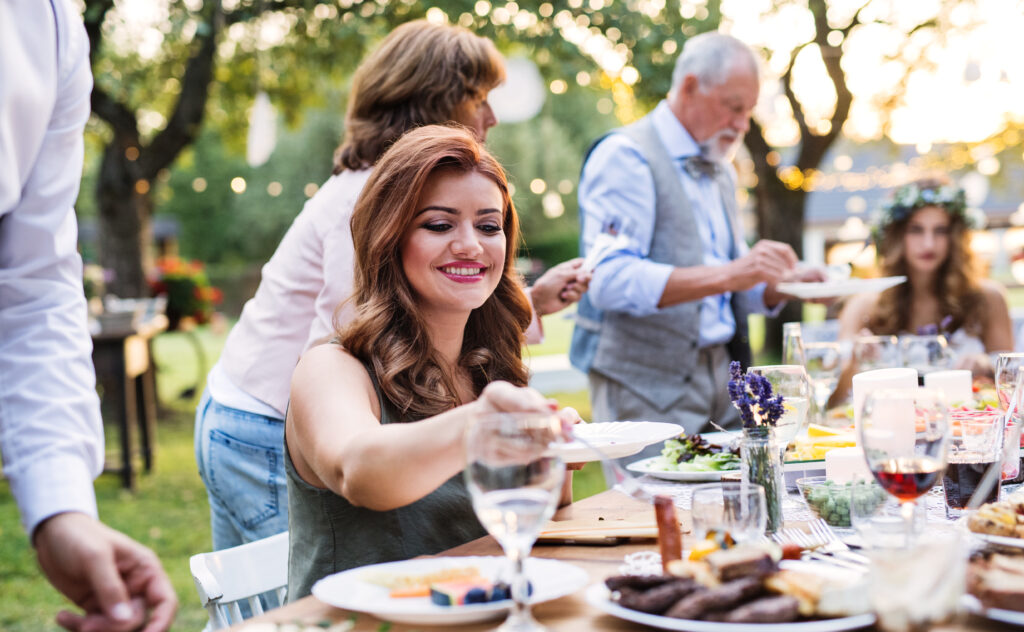 The rehearsal dinner is not a second wedding. This is an intimate event meant for close friends and family. If you're stressed about feeding everyone, stick to a smaller meal or buffet and save the big formal dinner for the wedding day. Keep the guest list tight, so you can talk to everyone and enjoy the night! 
5. Make Room for Toasts
While you'll want to limit toasts on your wedding day to save time and keep everyone's attention, the rehearsal dinner is the perfect chance to let your friends and family gush over your happiness. Encourage your friends and family to share their well wishes, personal stories, and inside jokes. It's the perfect way to commemorate this monumental moment and celebrate a new beginning.
Ready to Start Planning?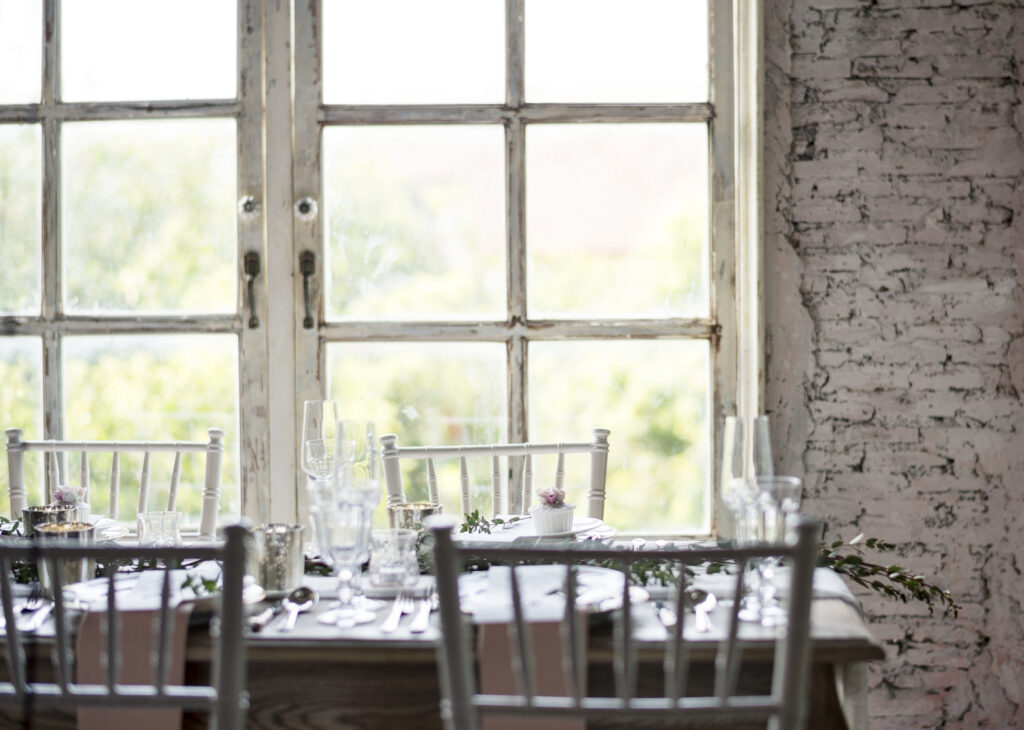 If you're ready to start planning your perfect rehearsal dinner, check out our selection of all-inclusive venues. With customizable options and a team of professionals to help you every step of the way, Marinaj can take the stress out of this special night for you. Find your perfect rehearsal dinner venue today!