Getting married is a joyous and momentous occasion, but it can also be a very expensive one. In 2021, the average cost of a wedding was about $27,000. Here's the thing: that is out of reach for a lot of Americans!
Luckily for you, there are options to throw your dream wedding without an unfathomable lump sum—and some of them are better than others. If you're struggling to find the funds for your wedding day, wedding loans may seem like an attractive option. However, these loans come with their own set of risks and drawbacks.
Before signing on the dotted line, it's important to weigh the pros and cons carefully—it could be the difference between starting your marriage with a clean slate or starting off deep in the red.
What Are Wedding Loans?
Wedding loans are what they sound like, a loan designed to provide relief when finances are tight for your big day. Typically provided by banks, there are private lenders or online lenders that help wedding couples cover the costs so your pinterest board dreams can come true.
Rates and terms can vary greatly between lenders and loan products, so it's important to compare loan offers carefully before you choose one.
Benefits of a Wedding Loan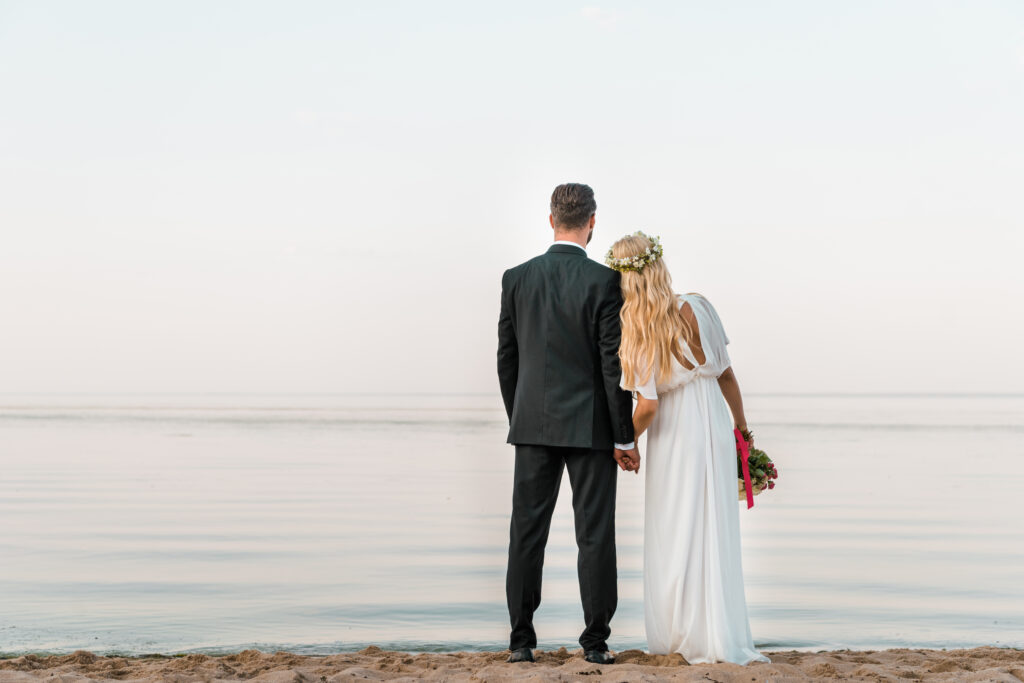 The biggest benefit of wedding loans is what you now know they're meant for: to help finance wedding costs. If your wedding expenses are too much for you to pay out-of-pocket, loans can make the expense more manageable by breaking it up into smaller payments over a longer period of time.
Besides the obvious benefit, others may include the following:
Lower loan interest rates than other types of financing, like credit cards
Flexible repayment terms
No collateral is required to qualify for it
But wedding loans also come with many drawbacks.
The Downsides of a Wedding Loan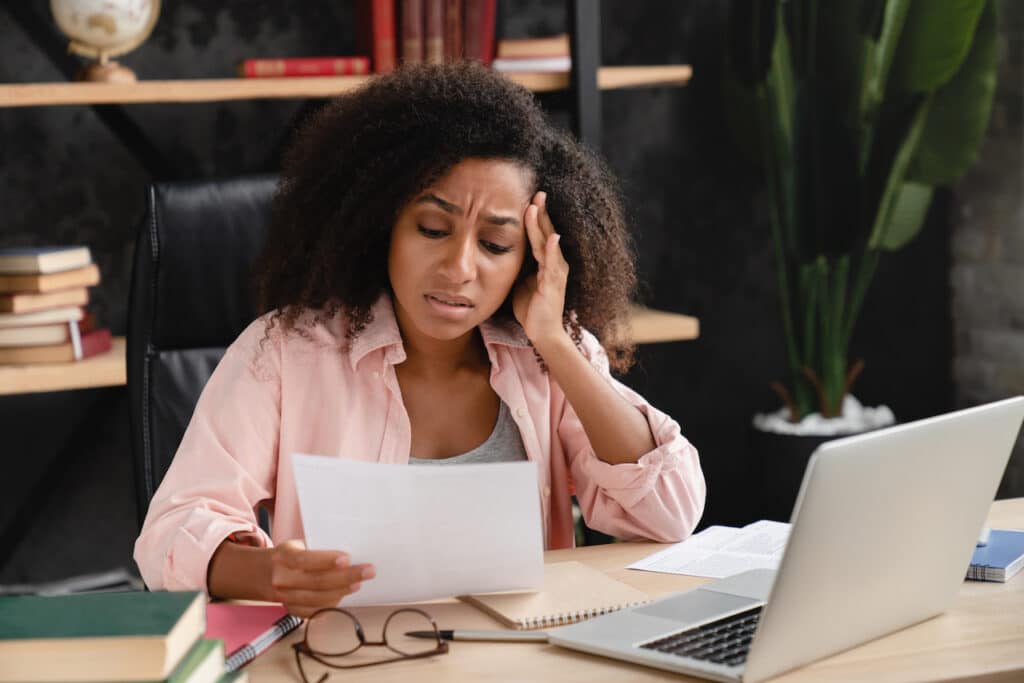 Though loans may sound like attractive financing options, there are some serious drawbacks that you should be aware of before signing on the dotted line. The most significant downside of wedding loans is that they put you in debt before you even get married. Starting your marriage off with wedding debt can be a huge burden, and it's not an ideal way to begin your life together.
Furthermore, interest rates (APR) can be high—sometimes as high as 15% or more—which can make loans more expensive than they initially seem. There are a number of fees that can come from this choice such as:
Prepayment penalties
Origination fees
Late payment fees
Processing fees
Penalty fees
We're not gonna leave you in the dust though—loans aren't your only option!
How to Pay for a Wedding Without a Loan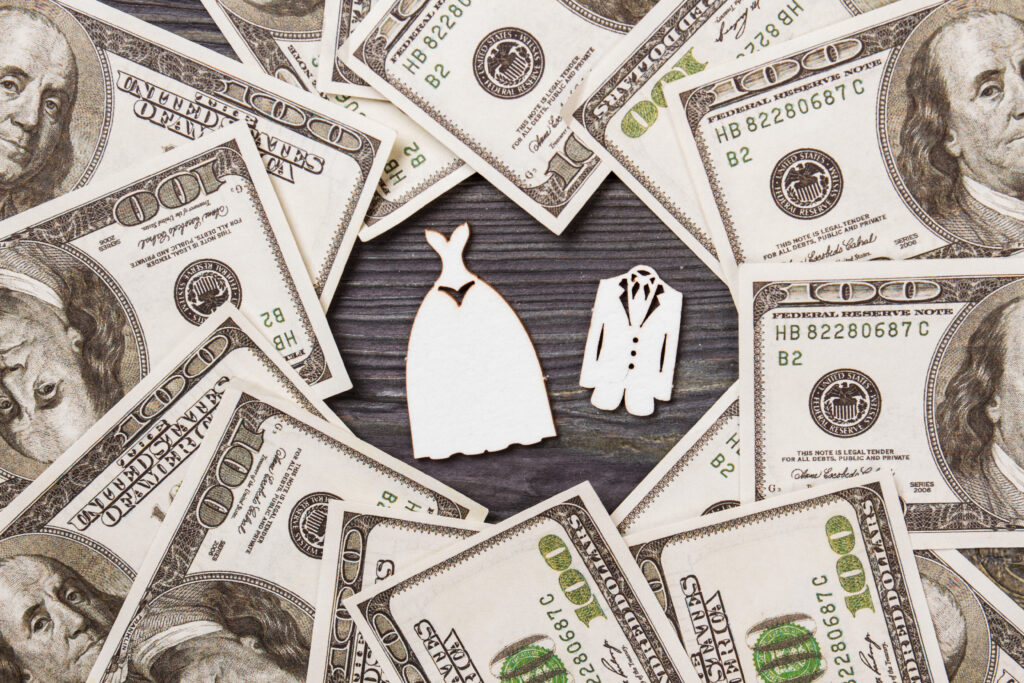 It's important to keep your wedding dreamy, not feeling like a stressful nightmare. If loans don't sound appealing, we'll let you in on a little secret—there are plenty of other ways to pay for your wedding without taking out a loan.
Here are just a few ideas:
Start saving early and set aside money in an account specifically for wedding expenses
Ask your wedding guests to contribute wedding funds as wedding gifts
Look for ways to save money on wedding expenses, such as cutting back on the guest list or finding a more budget-friendly wedding venue
Ask family members, friends or acquaintances if they can help cover wedding costs
No need to fret, your wedding doesn't have to be a source of stress and debt. You can still have the wedding of your dreams without taking on wedding loan debt—you just need to get creative!
For more ideas, check out our blog post "How to Throw Your Dream Wedding with Your Actual Budget."
Book Your Stunning and Affordable Venue with Marinaj Banquets & Events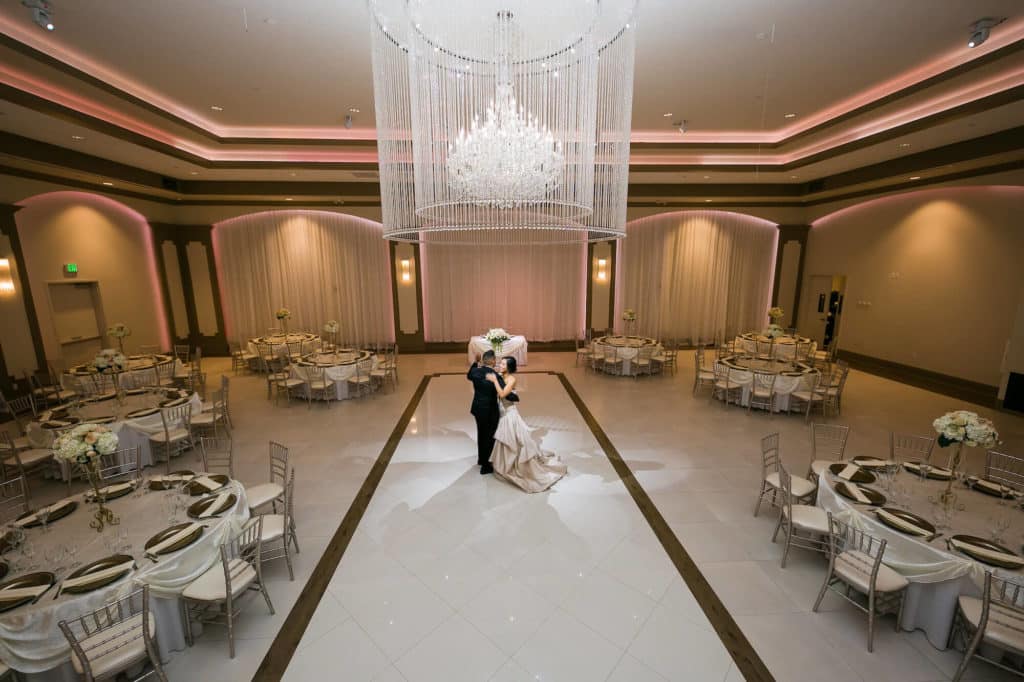 Who said you have to sacrifice your dream wedding if you're on a budget? With Marinaj Banquets and Events, you can have your dream wedding without crushing debt. Not only do we provide the most stunning wedding venues in town, but we also offer a payment plan that is customizable to meet your wedding budget needs.
Book a tour with Marinaj today and speak with our staff about our payment plan options!