If you've been invited to an Indian wedding for the first time, you might be wondering what to expect.
Indian weddings are some of the most vibrant and beautiful weddings in the world. They can last for several days, and there are many traditions that are followed during the celebration. In this blog post, we will discuss some of the details and events you can expect at an Indian wedding. We will also provide some tips on what to wear and what to bring as a gift!
What Should I Wear?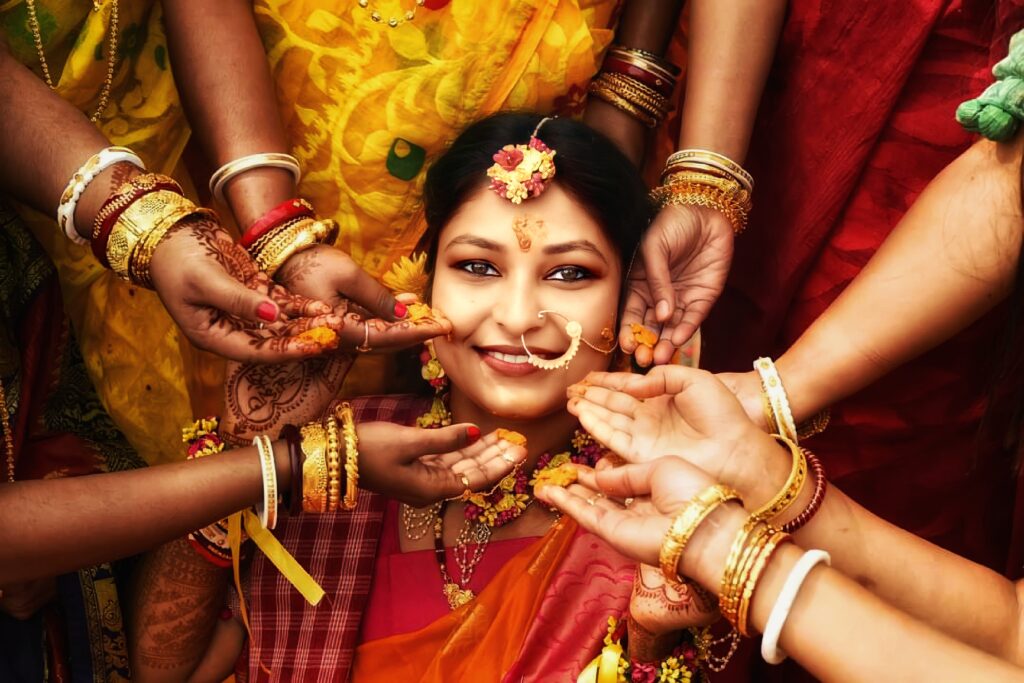 Indian weddings are usually very colorful, and the guests are expected to dress accordingly. While you don't have to wear a sari or lehenga, it is important to avoid white or black clothing. Bright, colorful clothing is what you should be looking for. You should also avoid wearing red because the bride typically will wear red.
Modest clothing is best for an Indian wedding. Clothing that is too tight or revealing is frowned upon. It is also considered rude to wear shoes inside the wedding venue, so be prepared to be barefoot or in socks for much of the event.
How Long are Indian Weddings?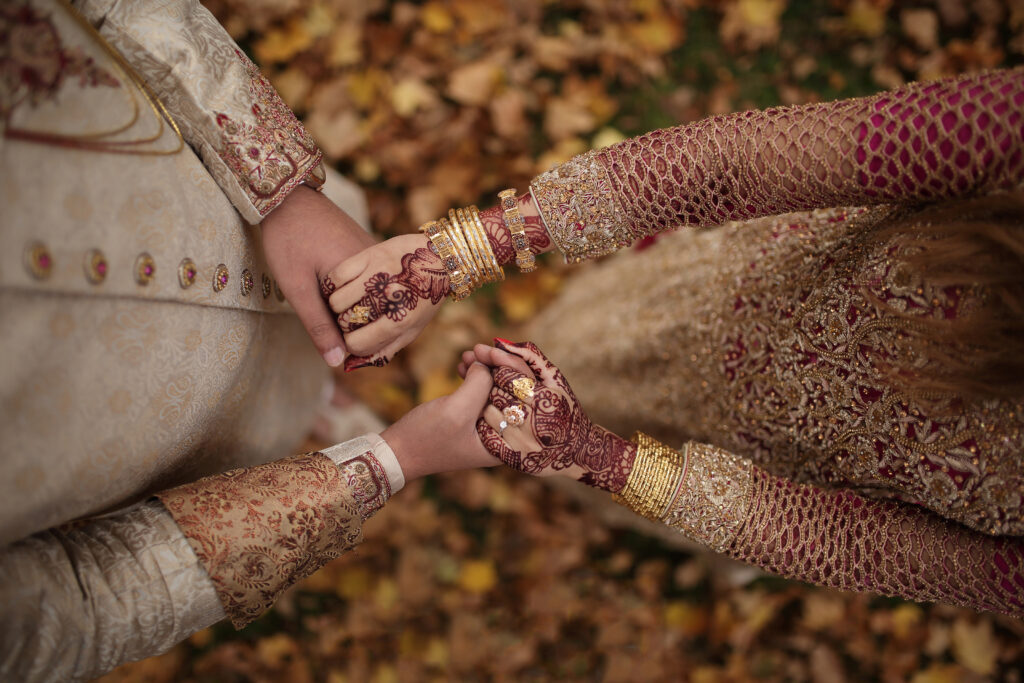 Most Indian weddings last for three days, and there are many events that take place during this time. Refer to your invitation to know which particular events you are invited to.
The first day is reserved for ganesh puja and is typically a smaller gathering reserved for close family.
The second day begins with mehndi, when the bride and her female guests have henna applied to their hands and feet. In the evening is the sangeet (which means "music"), a festive time to relax and have fun.
The third day is the wedding day itself. The ceremony usually takes place in the morning and is followed by a reception in the evening.
What Should I Bring as a Gift?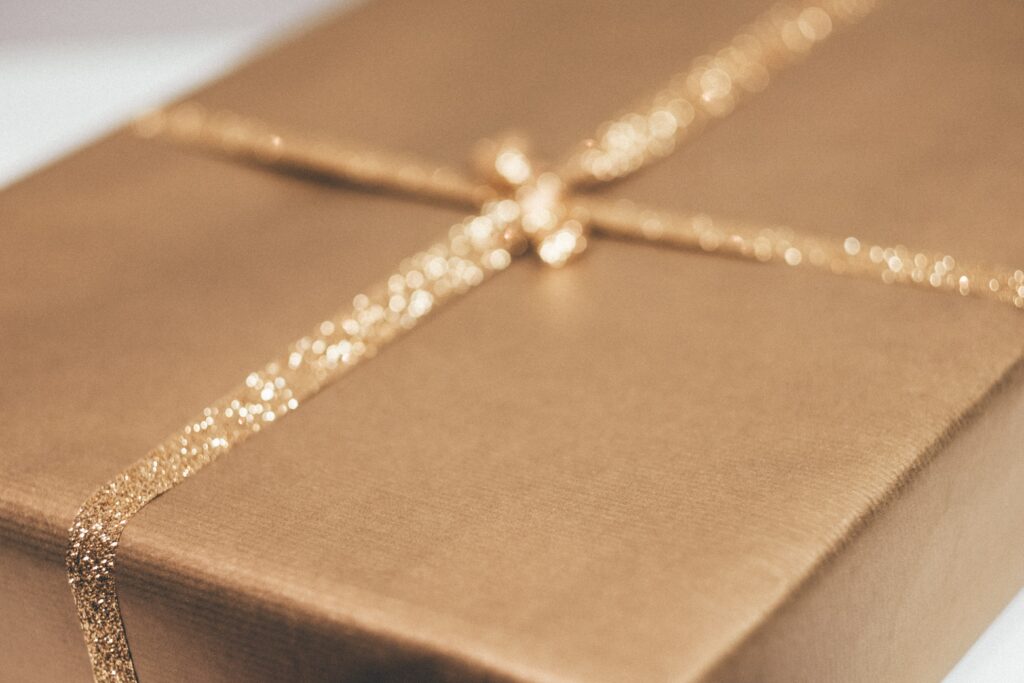 It is customary to bring a gift for the bride and groom when attending an Indian wedding. The best gifts are usually something that the couple can use in their new home, such as kitchen appliances or bedding. However, if you are unsure of what to give, it is always acceptable to give a gift card.
Cash is also a popular gift, and it is considered good luck to gift an amount that ends in 1 rather than zero, such as $51 instead of $50.
What are Some of the Cultural Traditions?
Indian weddings are full of culture and tradition. One of the most important traditions is the Seven Steps, or Saat Phere. This is when the bride and groom make seven rounds around a sacred fire, and there is a special vow associated with each round. They make promises to each other and recognize Agni Dev as a witness to their marriage.
Indian weddings are also known for their beautiful music and dance. There is often live music, and guests are encouraged to get up and dance. Bhangra is a popular type of Indian folk dance, and it is usually performed at weddings.
What is the Decor Like?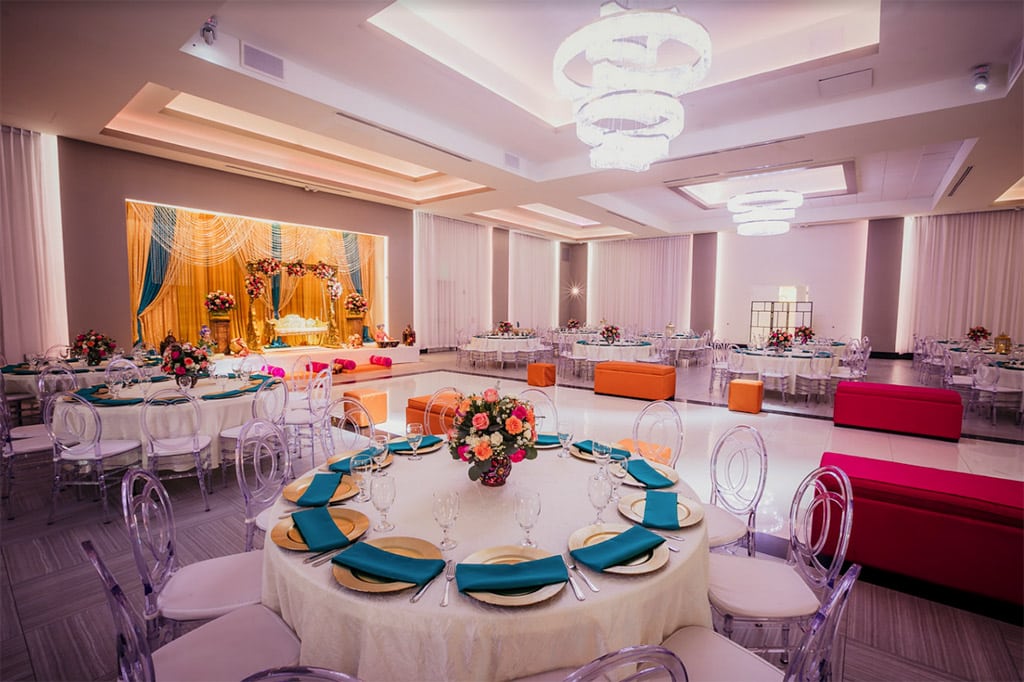 Indian weddings are known for their opulent and lavish decor. The venue is often decorated with brightly colored fabric, and there are typically flowers everywhere.
The mandap (wedding altar) is a particularly important part of the decor. It is made from four pillars that represent the bride and groom's four parents. The pillars are adorned with flowers and fabric.
Because Indian weddings are a large and lavish affair it is important that the venue can accommodate all of the guests and create a luxurious environment. Marinaj Banquets and Events has experience hosting Indian weddings. Contact a representative today to book a tour. 
Indian weddings are truly a sight to behold. If you have the opportunity to attend one, you will be sure to enjoy the experience!