With its scenic beauty of rolling vineyards and pristine beaches, California has rightly earned its reputation as a dream wedding destination! But if you're thinking of getting married in California, there are a few things you need to know.
Each state has different requirements and laws for marriage, so it's important to understand what's needed before you say "I do." Otherwise, you might miss an important step in the process, and with all of the time and effort that goes into wedding planning and booking a wedding venue, you don't want anything else to worry about.
So, what do you need to get married in California? We've gathered all of the steps for you below.
Legal Requirements for Marriage in California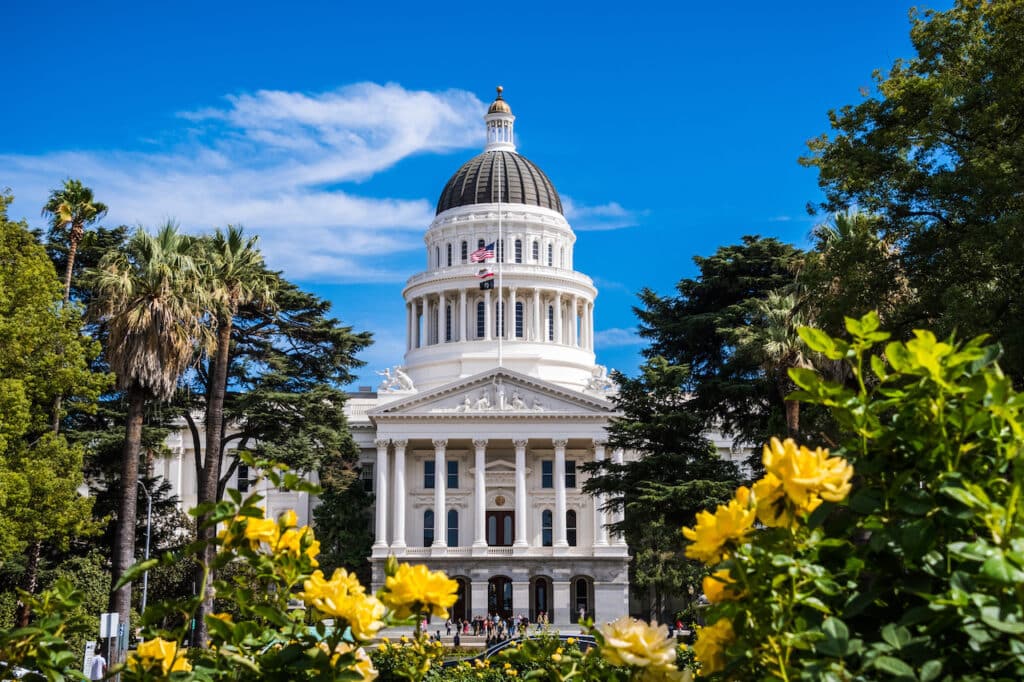 In California, the legal age requirement for marriage is 18 years old. You can still get married if you're under 18, but you'll need signed consent from a parent or legal guardian. Also, both parties must be present to apply for a California marriage license—you wouldn't want someone marrying you without you knowing, right? Also, marriage by proxy is not allowed in California.
Residency and Citizenship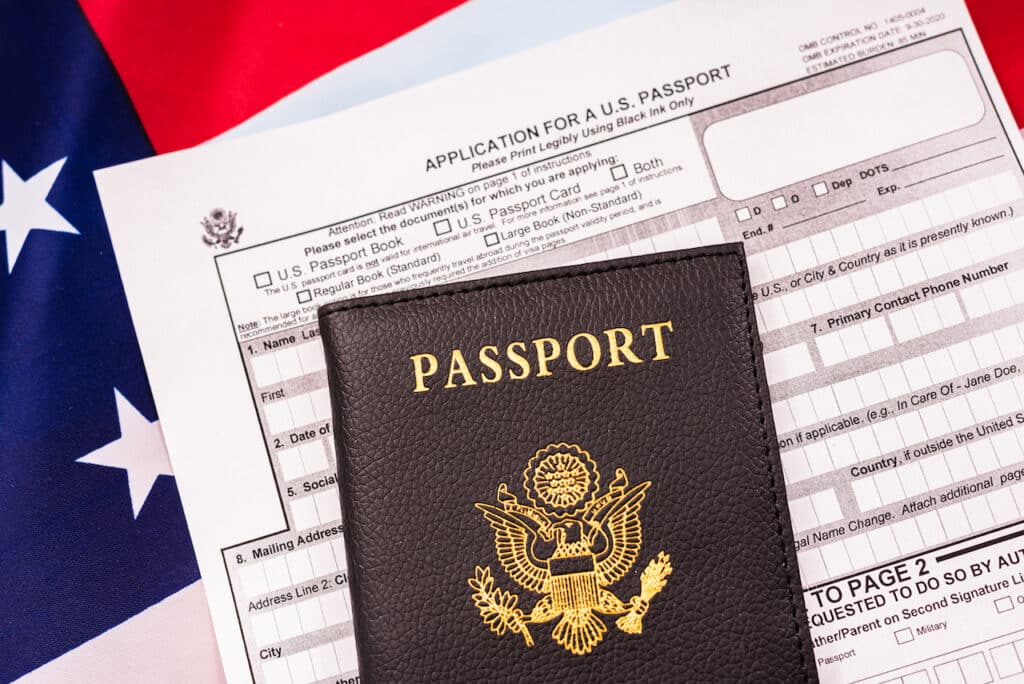 As of right now, there are no residency or citizenship requirements to get married in California. This means that no matter where you and your significant other are from (even if you're from out of the country), you can still get married in California as long as you meet all other legal requirements.
Marriage License Application Process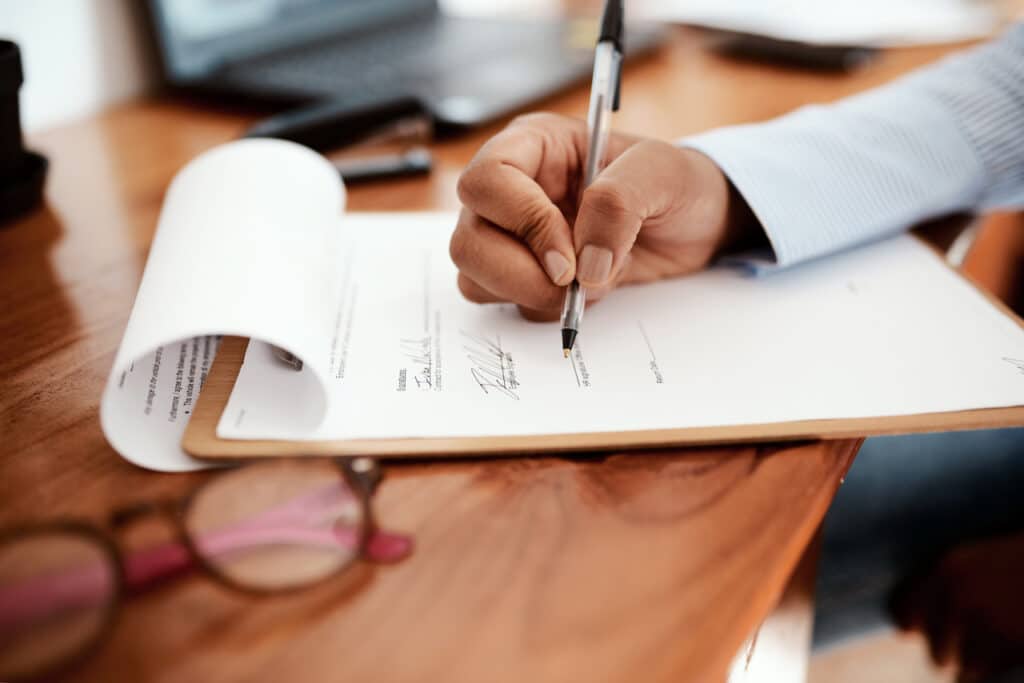 Once you meet all the requirements listed above, you can apply for a California marriage license. We've outlined the steps below.
1. Visit the County Clerk's Office
Both parties must visit the county clerk's office in person. You can find the nearest office by visiting the California Department of Public Health website.
2. Complete the Marriage License Application Form
The California marriage license application form will require basic information such as names, addresses, and date of birth. If you don't have a Social Security number because you're from out of the country, you may need to fill out a supplemental form or bring additional paperwork—check your county's website for specific details.
Also, if you or your significant other has been married before, you'll need additional information like the date it ended, the reason it ended, and any final judgment documents you may have received.
3. Provide Valid Identification
This includes a driver's license, passport, or military ID. Make sure to bring the original documents as photocopies will not be accepted. Some counties might also require a birth certificate. Our bonus advice is to bring all forms of ID you can so you're prepared for any complications.
4. Pay the Marriage License Fee
The fee for a marriage license in California varies by county but is generally between $35-$100. Most counties accept cash, checks, or credit/debit cards.
Once you have your marriage license, it is valid for 90 days from the date of issue. This means you have to get married within those 90 days otherwise the license will expire and you'll have to apply for a new one.
Marriage License vs. Marriage Certificate
Once we've answered the question, "What do you need to get married in California," it's important to note that a marriage license is not the same as a marriage certificate. A marriage license is the document you receive before getting married and is what we detailed above. It basically permits you to get married in California.
A marriage certificate is the legal proof of your marriage after it has been signed by an authorized person. After your wedding ceremony, make sure to have your officiant file for and obtain your official marriage certificate within 10 days of the marriage date. You can also file for it yourself.
California requires you to request and pay for a copy of your marriage certificate from the County Clerk or County Recorder—you will not get a copy sent to you unless requested this way.
Make sure to always have multiple copies of your marriage certificate so that you don't lose it—you'll need it when you file taxes, change your last name, and possibly when you rent/buy your first home.
Find Your Dream California Wedding Venue with Marinaj
Now that you know all the legal requirements for getting married in California, it's time to start planning the fun stuff! And what better way to kick off your wedding planning than by finding your dream wedding venue with Marinaj?
Our virtual and in-person tours make it easy to browse and book stunning venues across California, from glowing ballrooms to breathtaking outdoor properties. Plus, our team is always available to assist you and answer any questions you may have.Don't wait—book a tour with Marinaj to find your dream California wedding venue!