As the holiday season sets in, the Christmas shopping and tinsel trimming have already begun. We are starting to check off boxes on our holiday to-do lists, and one of our top priorities is to plan out all our fun holiday party ideas and celebrations!
However, coming up with the perfect festive party theme can be a challenge. You want to make your party unique and unforgettable, but you're all out of Pinterest-worthy ideas.
If you need a little inspiration before you jump into holiday party planning, we've got you covered. We've put together a list of 10 unique holiday party ideas that are sure to keep your guests talk about your one-of-a-kind event for years to come:
1. Casino Christmas
Test your guests' luck with a fun-filled night of cards and dice at a Vegas-inspired Christmas party. You might even decide to bet Christmas presents instead of money! Just make sure you choose a venue that can supply the most important element of this party—an open bar.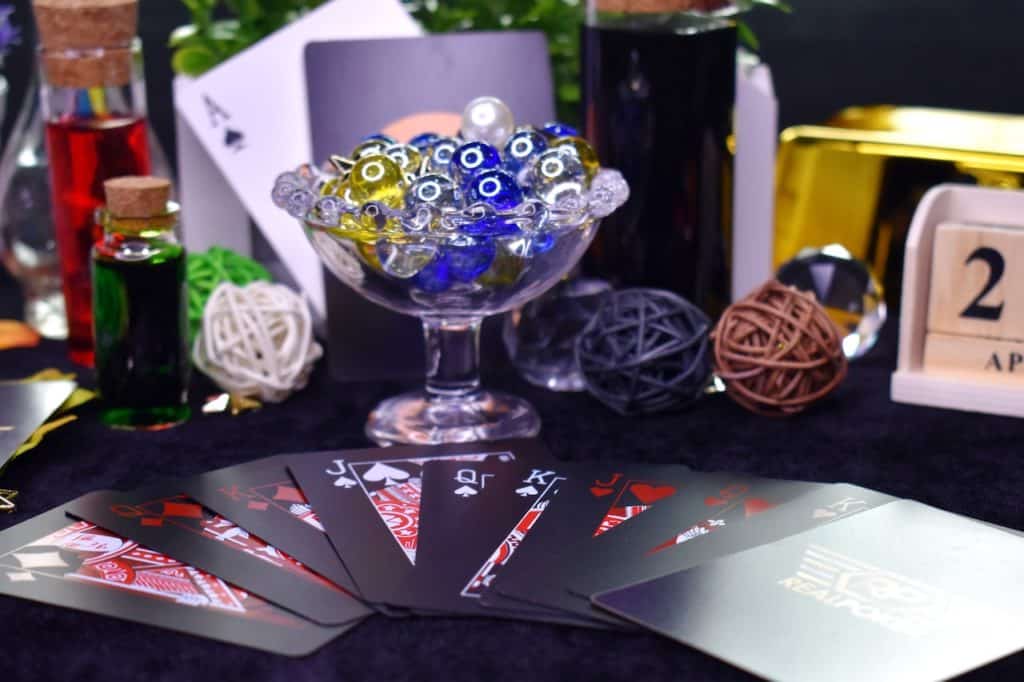 2. Bad Gift Exchange
Holiday gift exchanges can be disappointing when you end up with someone's raggedy Christmas sweater from last year whilst everyone else opens gift cards and fancy chocolate. Some white elephant gifts are just plain bad—but why not lean into it and make all the white elephant gifts bad? See who can come up with the worst of all—and give them a not-so-bad prize!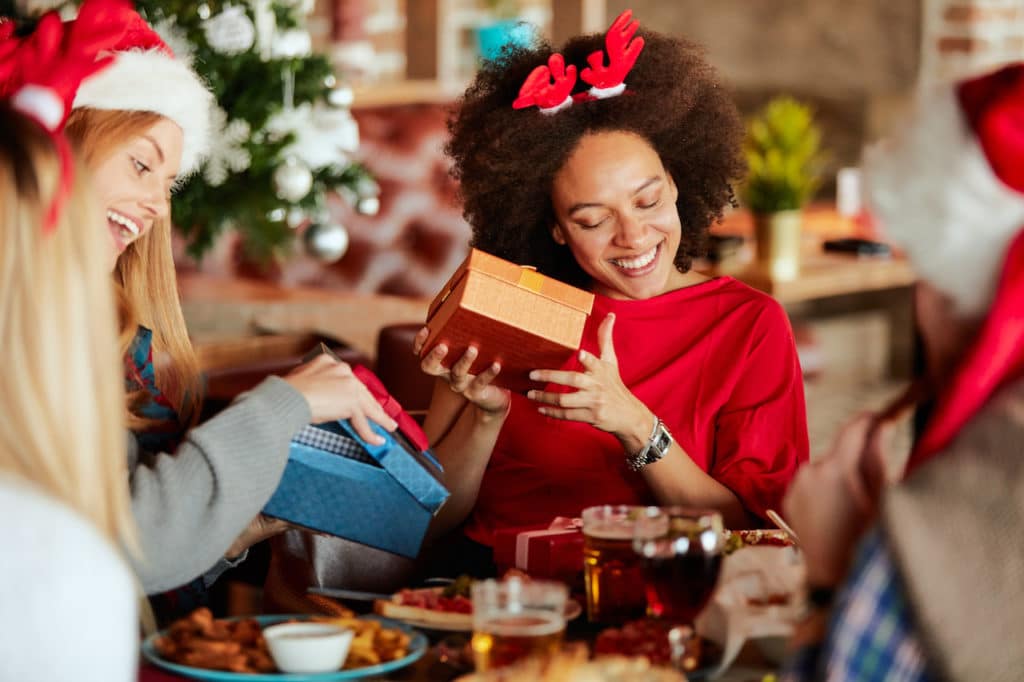 3. Christmas in Hawaii
What better way to deal with the colder winter months than to take a quick trip to the islands? Bust out the leis, put on some hula-worthy music, and get your Hawaiian yuletide cheer on. Quick tip: This is another holiday party you'll want to make sure includes an open bar for piña coladas and other tropical drinks!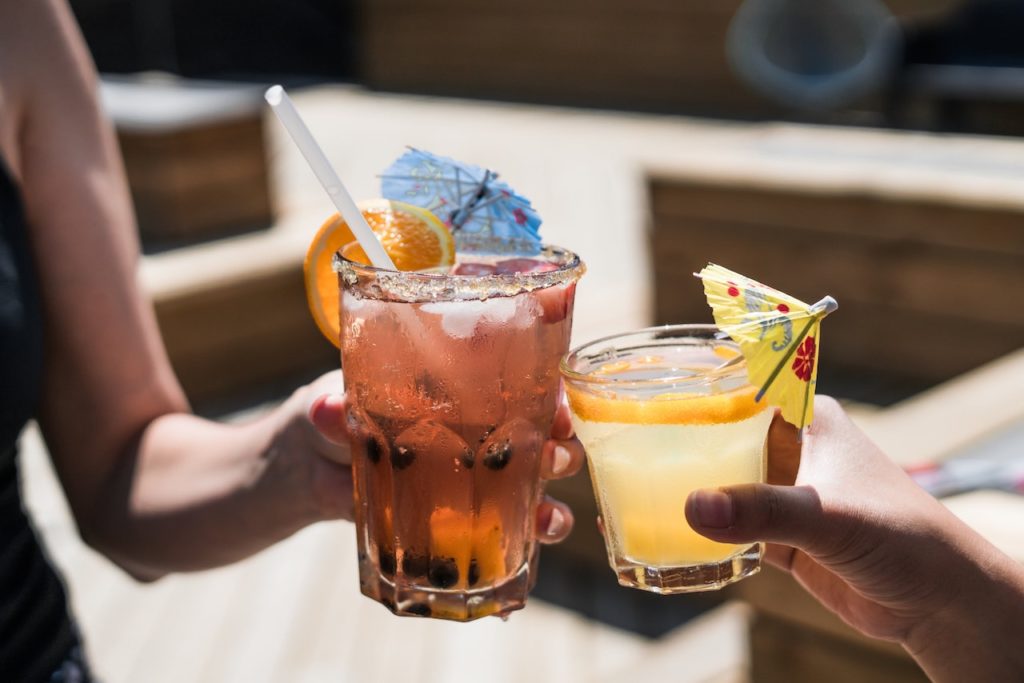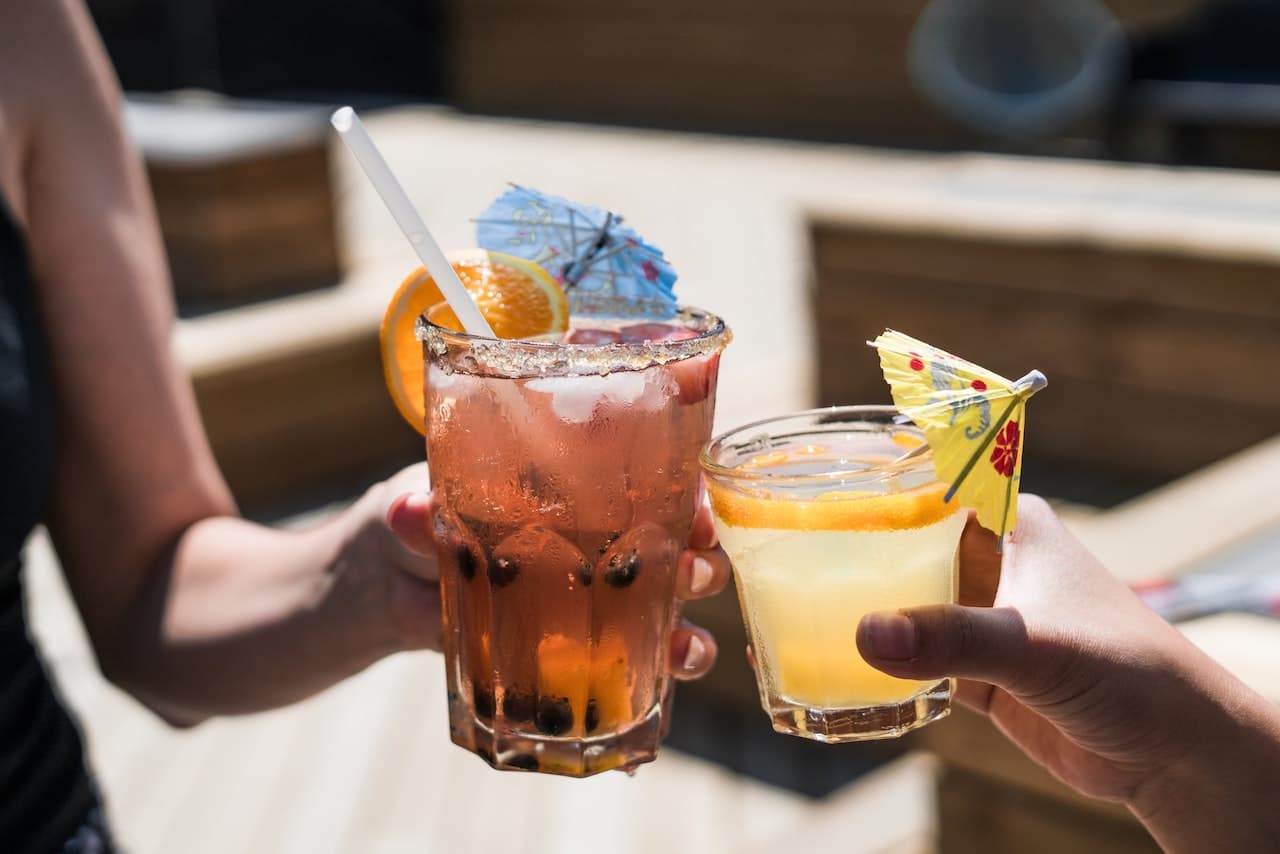 4. Christmas Movie Theater
With all the great Christmas movies out there, it would be a shame not to incorporate at least one holiday film into your festivities. A Christmas movie-watching party with popcorn and treats is sure to please all your guests. Host it at a venue with a large, top-of-the-line projector screen to ensure you get the best movie-watching experience!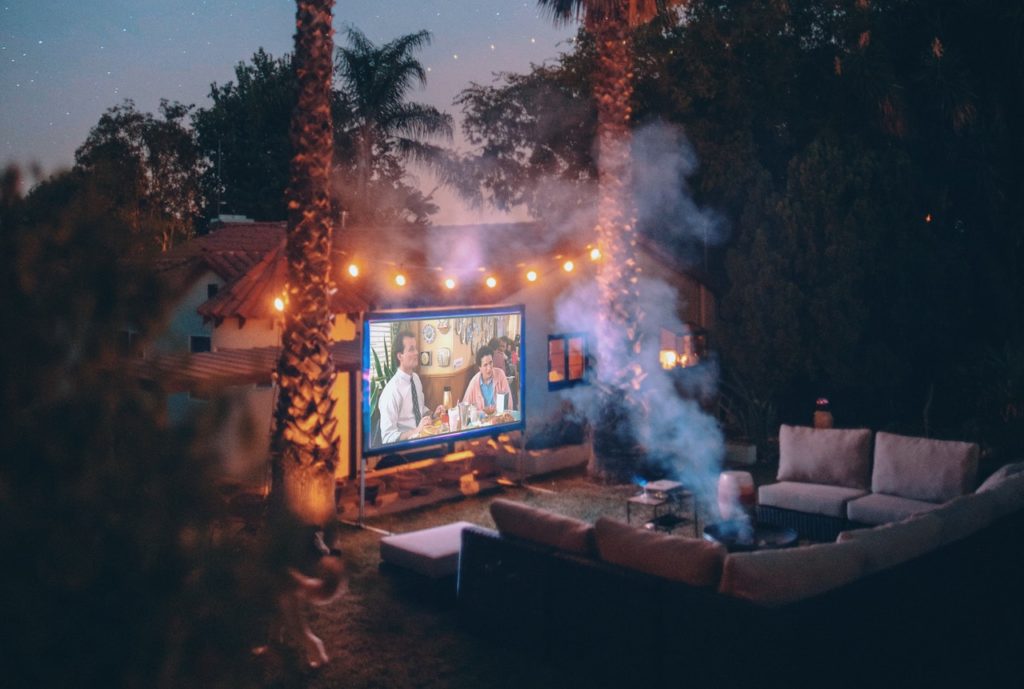 5. Extreme White Elephant
You've been to a regular white elephant gift exchange, but this extreme version of an old classic is sure to add a little extra fun to the party. Tell your guests to bring their real gift unwrapped as well as a wrapped fake gift (something invaluable from around the house). Put the real gifts on display for all to see, set the fake gifts in the center of the room, and let the exchange madness begin. The twist? No one knows which useless item corresponds to each real gift until the end!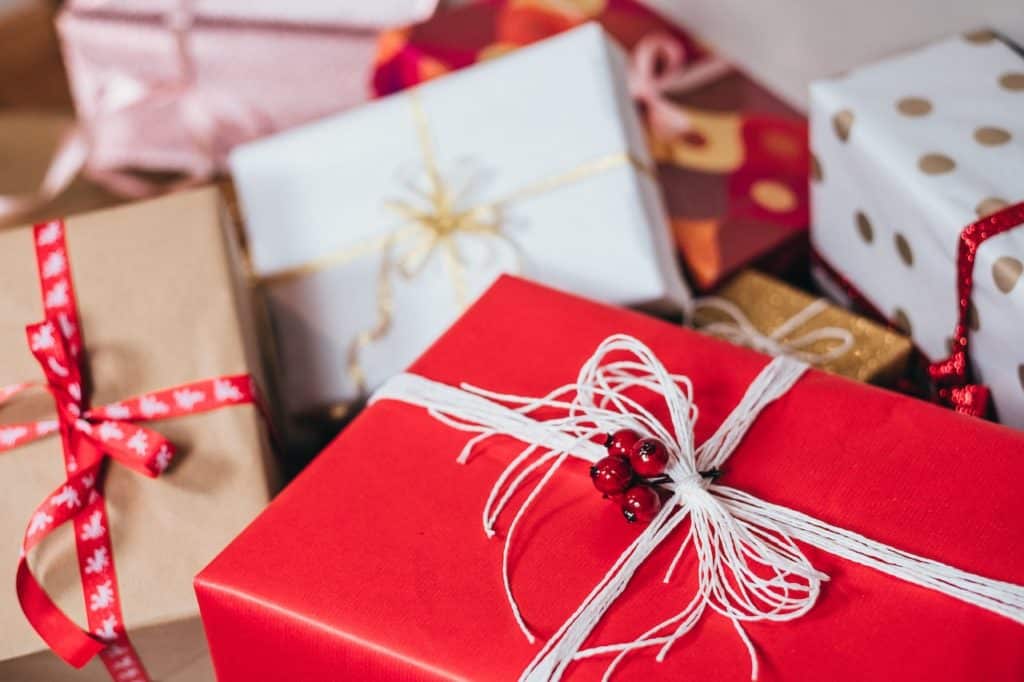 6. Christmas Gingerbread House Competition
Have a lot of creative guests coming to your party? Hold the ultimate gingerbread house competition. You can offer several varieties of frosting and candies to decorate with, put guests on teams, and set up elaborate stations so they have all the tools they'll need to create delicious holiday gingerbread houses. Some venues even offer an open candy bar to take your gingerbread competition to the next level!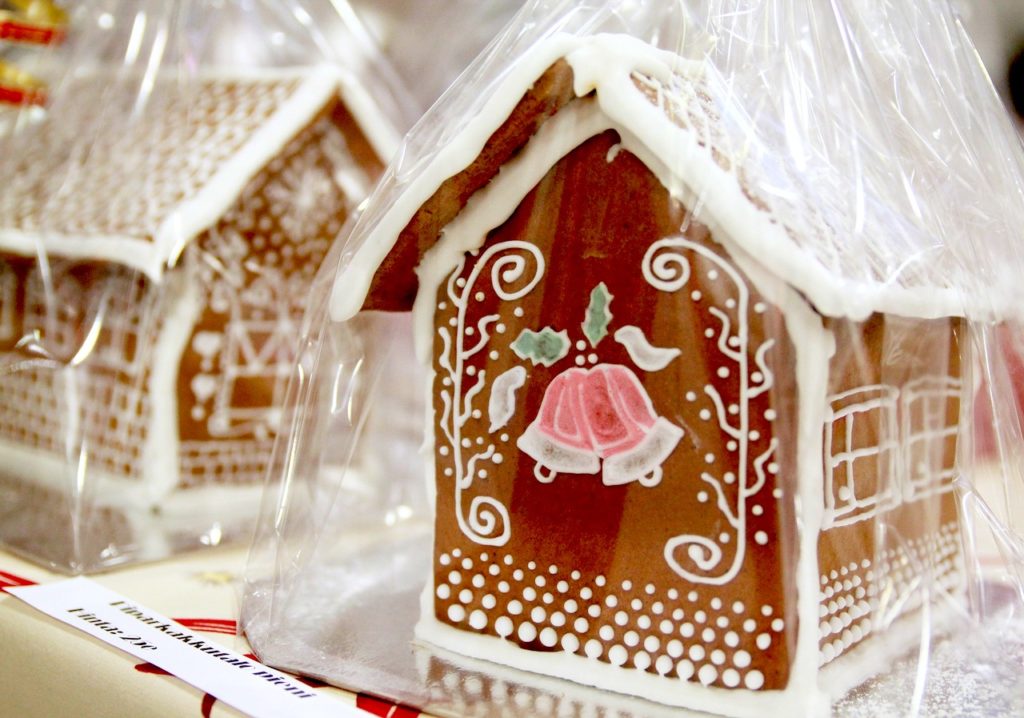 7. Ugly Sweater Meets Black Tie
Looking for a holiday party theme that's the perfect mix of glitz, glam, and humor? Host an ugly black tie Christmas party. Instead of going all-fancy with a black tie affair or totally tacky with an ugly sweater competition, combine the two for a hilarious night of holiday fun. Whoever has the ugliest, most creative Christmas suit or dress wins!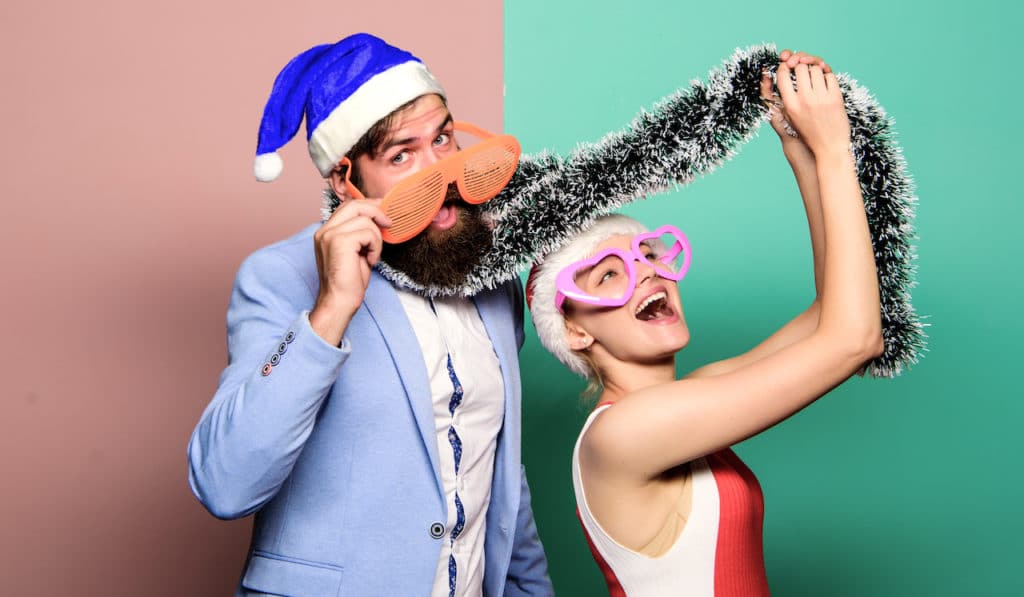 8. Christmas Crafts
Everyone enjoys taking home a fun holiday-themed gift at the end of the party, and a Christmas craft party is a great way to let your guests make a custom gift themselves. One idea is to let guests hand-paint ornaments to hang on their tree this year.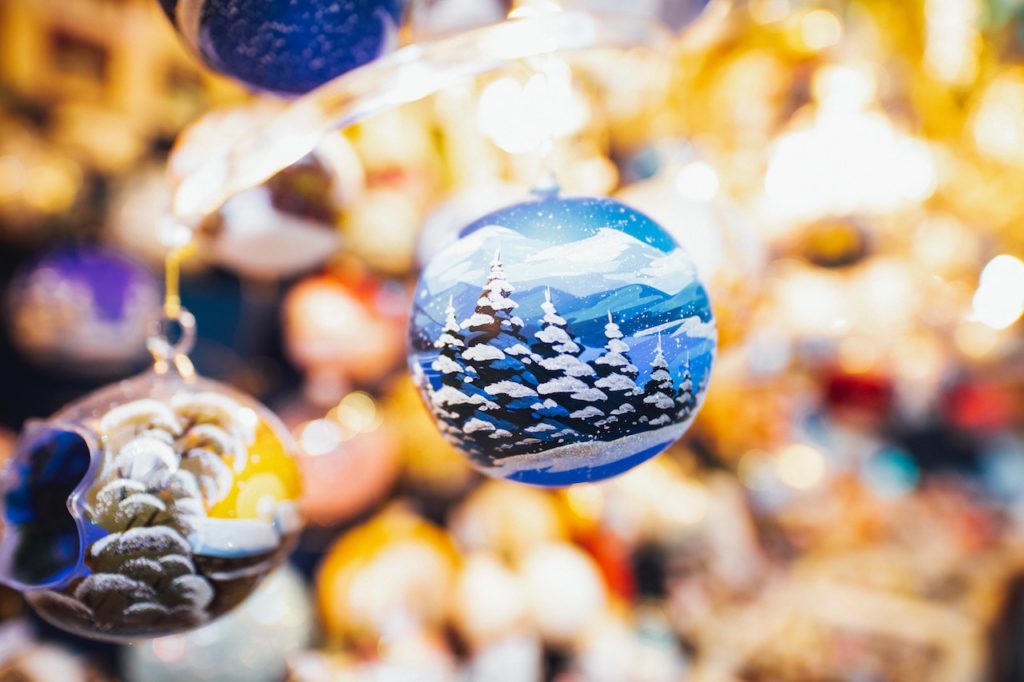 9. Holiday Trivia
Put your guests' holiday knowledge to the test by hosting an all-out trivia party. Ask questions like, "Where did the tradition of leaving out cookies for Santa come from?" or, "In which country did eggnog originate?" You might even choose to serve warm cookies and eggnog during the party just to up the ante!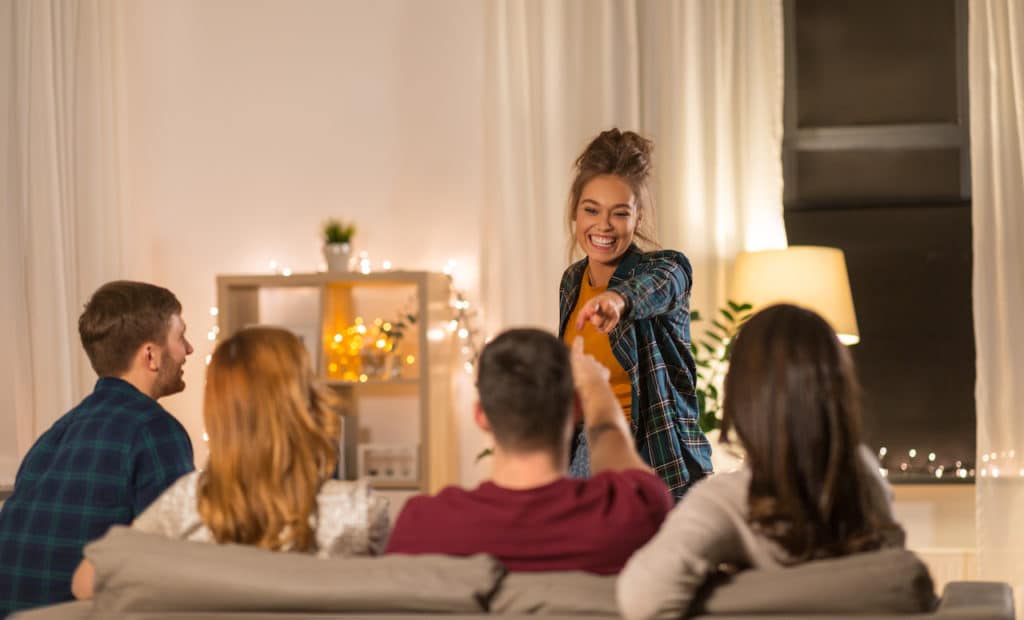 10. Carol Karaoke
Who doesn't love to belt out a good Christmas song? Carol karaoke is the perfect way to get people in the holiday spirit. To really make your karaoke night spectacular, choose a venue with custom lighting and a big dance floor. Guests will have a blast singing and dancing along to the top holiday hits surrounded by red and green lights and all their closest friends.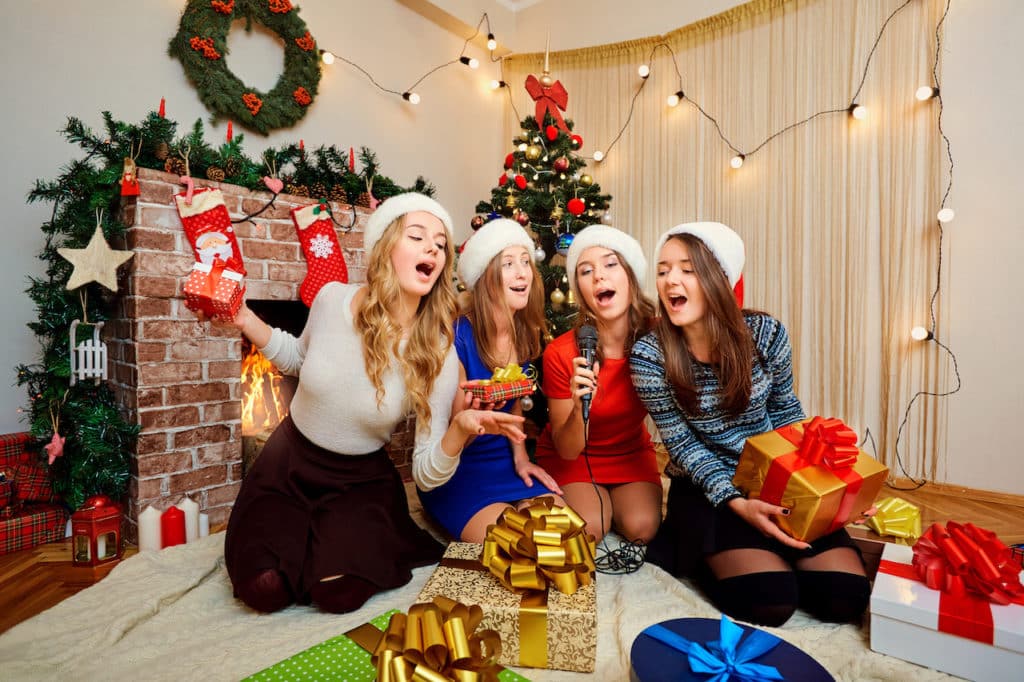 No matter which of these holiday party ideas you choose, with the right venue, food, and people, you can make your festive event a night to remember. If you're looking for a venue that can accommodate a variety of party sizes and that features custom lighting, food and drinks, a projector, and more, Marinaj Banquets & Events can help you plan the ultimate holiday party.