At 1:00 p.m. on Friday, December 20, democratic presidential candidate Bernie Sanders hosted a town hall meeting in Moreno Valley, California, regarding his Green New Deal. The free event was hosted at Marinaj Banquets & Events at 22605 Alessandro Blvd.
The event brought close to 1,500 people, who filled up two venues at Marinaj—the Royal (700 guests) and the Veranda (200 guests)—and about 600 guests stood outside to hear Sanders's remarks. Sanders's speech was transmitted via sound system and video projections to each on-site location.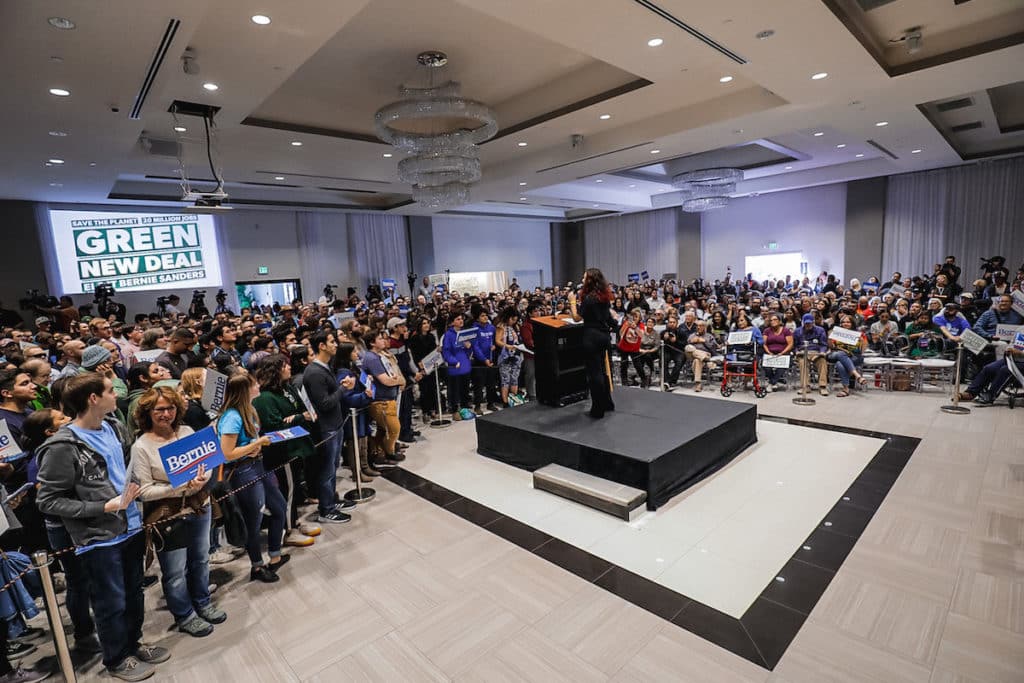 Sanders spoke about his Green New Deal plan, which aims to create 20 million jobs nationwide while hindering global warming. The plan further proposes the United States' complete reliance on clean, renewable energy for electricity and transportation by the year 2030.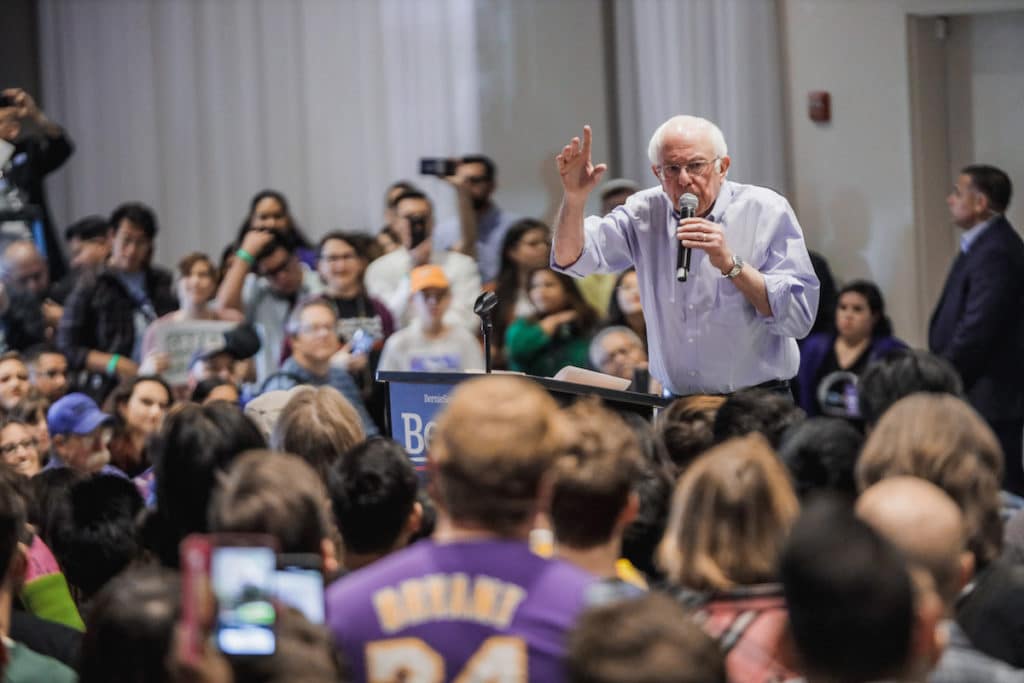 Marinaj Banquets & Events hosts everything from weddings and quinceañeras to corporate events. Marinaj also offers the perfect space for meetings, concerts, expos, and more, and we provide an excellent logistical space with state-of-the-art technology, services, and style that will surely impress your guests.
Whether you are planning an intimate ceremony or a high-profile speaking event, Marinaj offers the dependability and service you need to make your special occasion one to remember.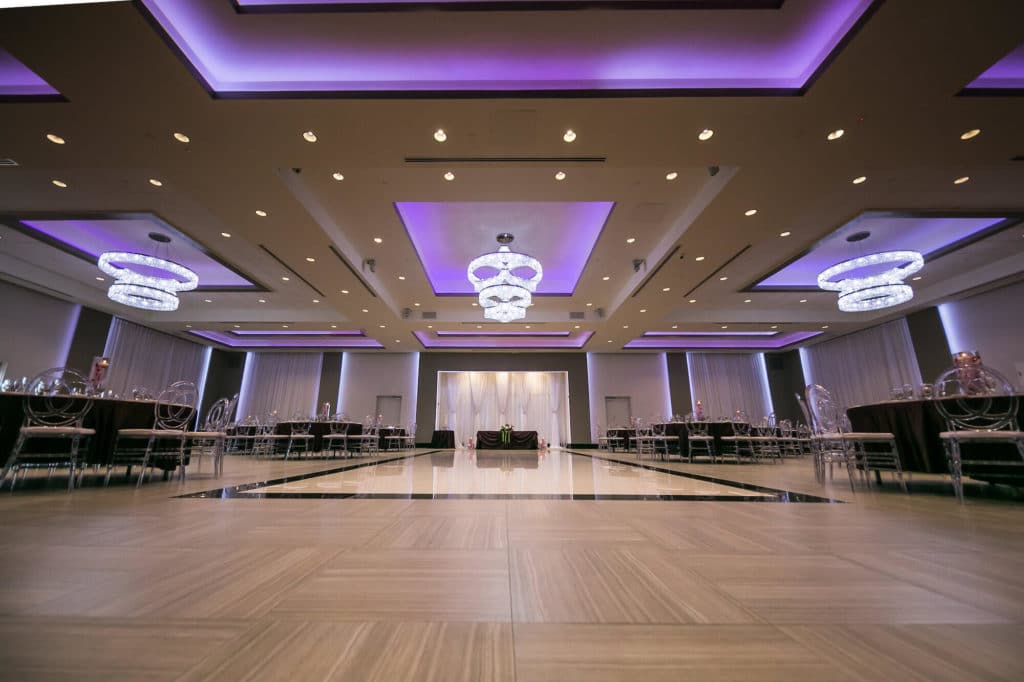 Click here for more information about our venues, or contact us today to book an event at Marinaj Banquets & Events.