From pumpkin carving and hay rides, to scary movies and fancy dinners, October brings an onslaught of party ideas to celebrate Halloween. While the kids dress up and go trick or treating, adults also get to celebrate Halloween throughout the month with fun and creative party ideas!
Boos & Bubbly Bar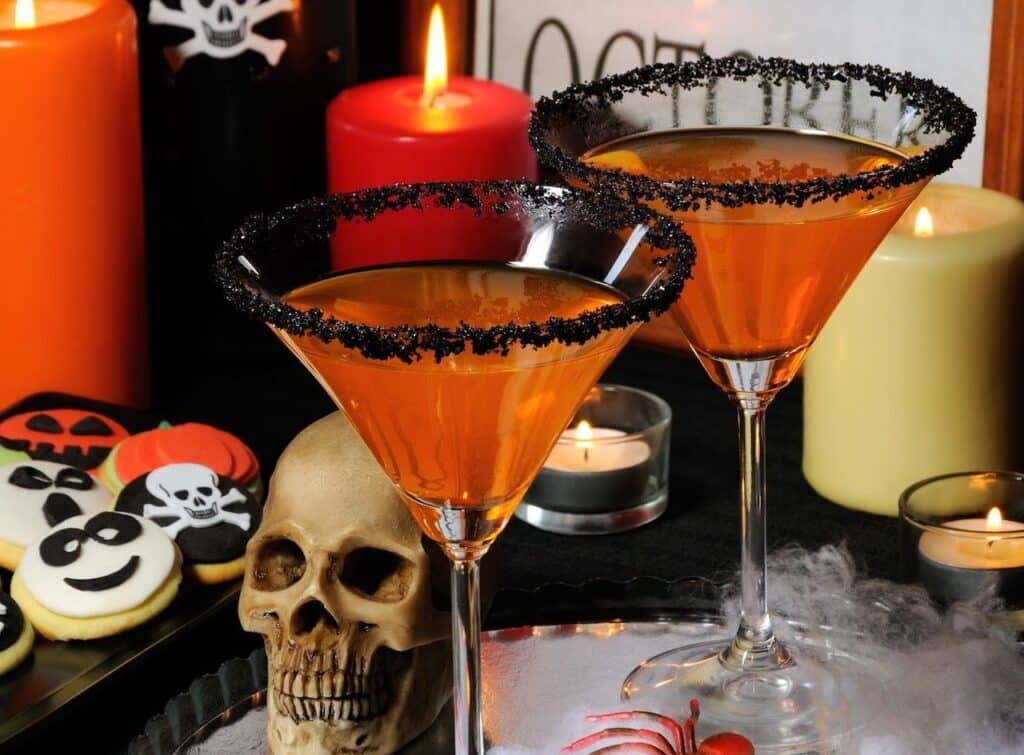 A "boos and bubbly bar" is the perfect party idea for those who want to gather for the festivities, and include a bar for the party. It's a setup that you can put out on a dining table, or along with Halloween-themed treats in addition to the variety of spooky cocktails. Be creative, and enjoy naming the cocktails to enhance the Halloween spirit.
Festive Addams Family Style Dinner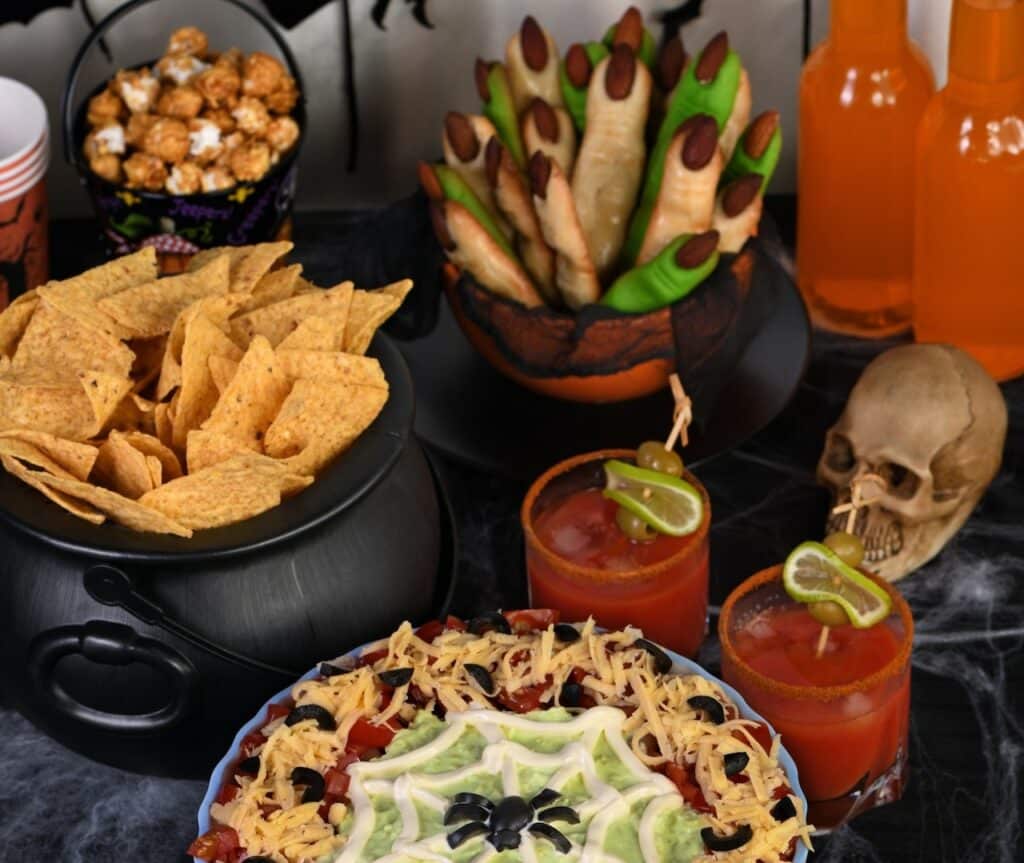 There's nothing quite as fitting for the Halloween aesthetic like the Addams Family. If you're having guests over for an evening dinner party, it's worth planning your dinner setup around the family film.
Dress the table with some dark and deadly decor and serve up a stomach-churning menu when it comes to naming your dishes. Look up some fun Halloween-themed dishes and party ideas to make it a memorable dinner for your and your friends!
Al Fresco Dinner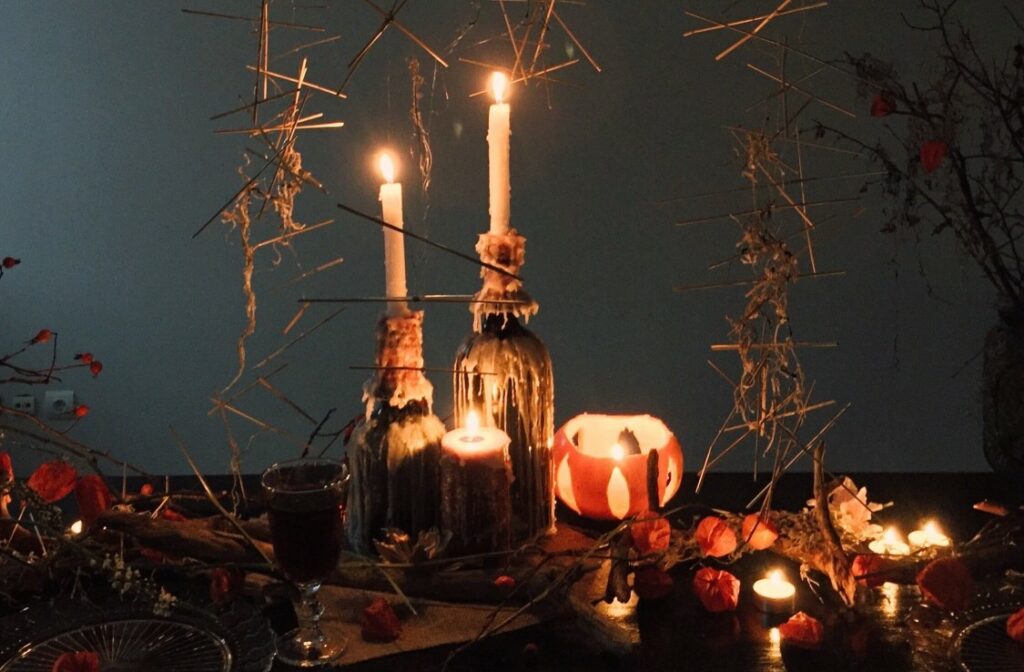 Nothing quite enhances the Halloween spirit like taking it outside. With the moon shining down, and a sparsely-lit table, you can put together spooky treats along with a delicious meal for a fun, festive dinner al fresco.
Decorate your outdoor space with lights, drape some trees with spiderwebs, strategically place candles where they won't be in the way, but can give off an eerie glow while you share scary stories over dinner for an immersive, halloween experience. You can even contact Marinaj at-home services to help with tables, chairs, and decorations.
Halloween Movie Night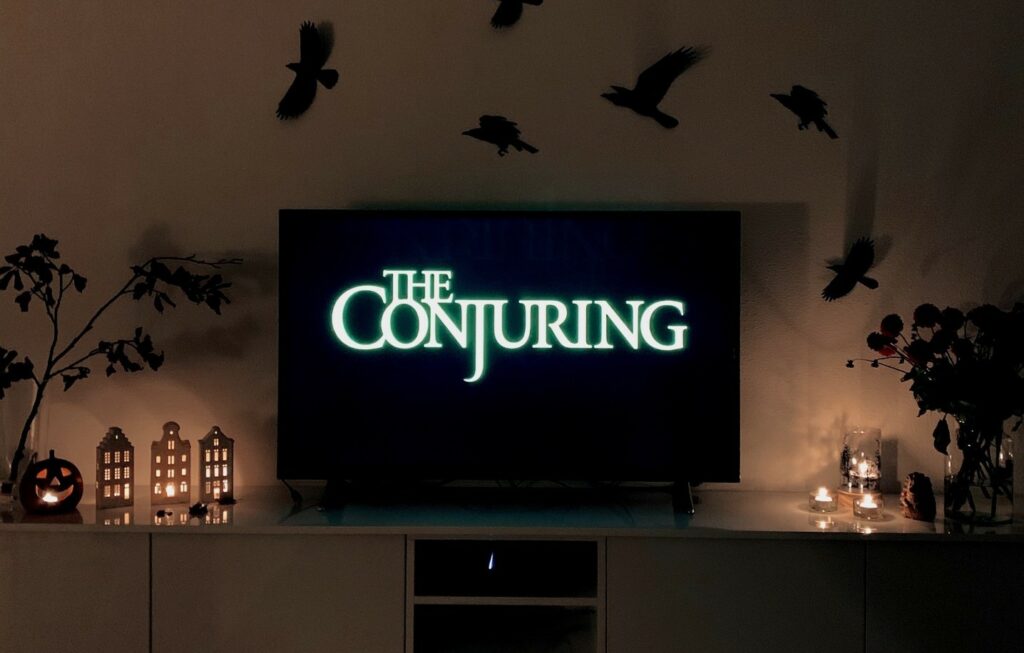 A Halloween movie night is the perfect way to celebrate at home. Whip out your favorite Halloween movie and create a table full of bite-sized treats to nibble on throughout Scream, the Conjuring, or maybe a family-friendly movie like Hocus Pocus. This is your chance to take advantage of that moment where the music goes quiet, the mood gets intense, and you scare the person next to you!
Costume Party Competition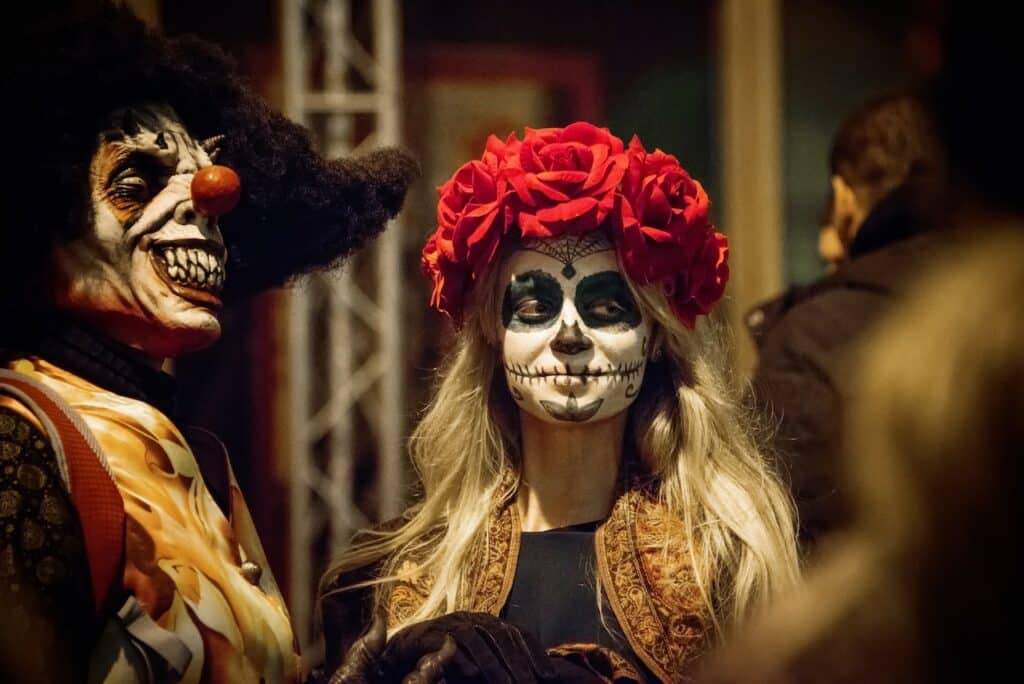 If you and your friends are among those who can't wait for a chance to show off your amazing costume for the evening, consider holding a costume party competition. Advertise a reward for the best costume, whether that's a cash prize that everyone chips into to get in, or a bag of gourmet candy.
You can dress yourself up as a cartoon character, political figure, an inanimate object, or get a group of friends in on an idea such as Scooby Doo characters, the Avengers, or simply a realistic-looking group of zombies. Whatever the costume, it makes for a great ice-breaker when getting to know new people and mingling with friends!
Glow-in-the-Dark Party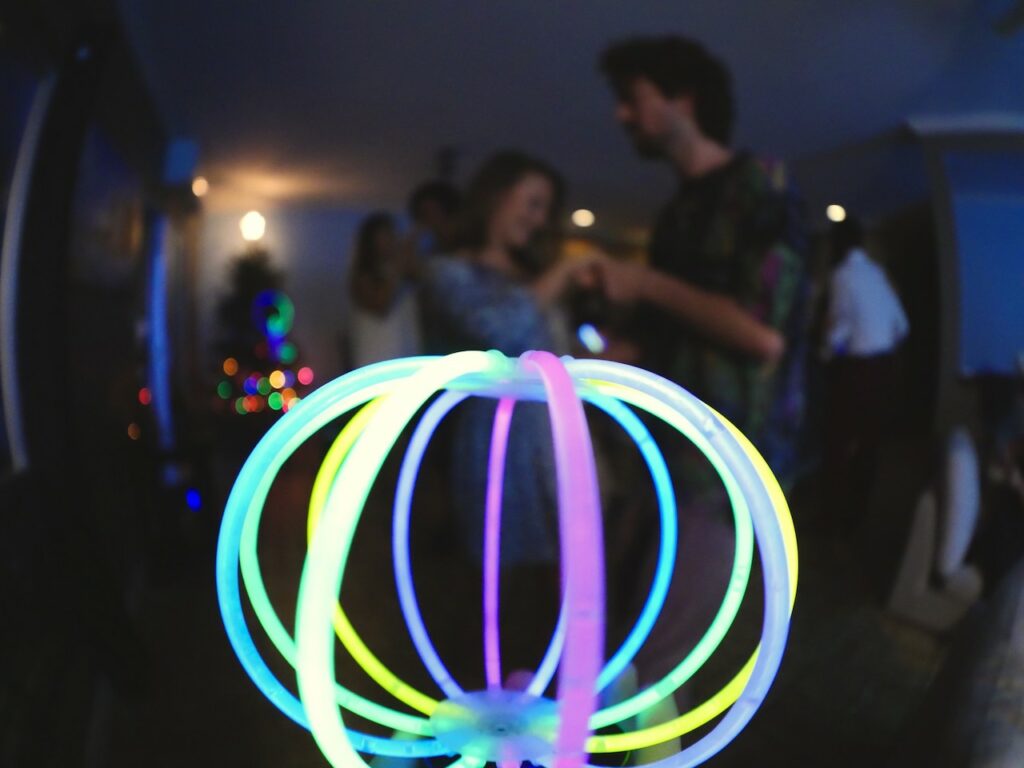 Turn out the lights with a glow-in-the-dark party for those who want to create a spooky vibe. It doesn't just need to start with the costumes, but you can illuminate the whole home with glowing decorations, pass out glow sticks, or even have people come in white to enjoy a fun black-light party.
Halloween Baking Competition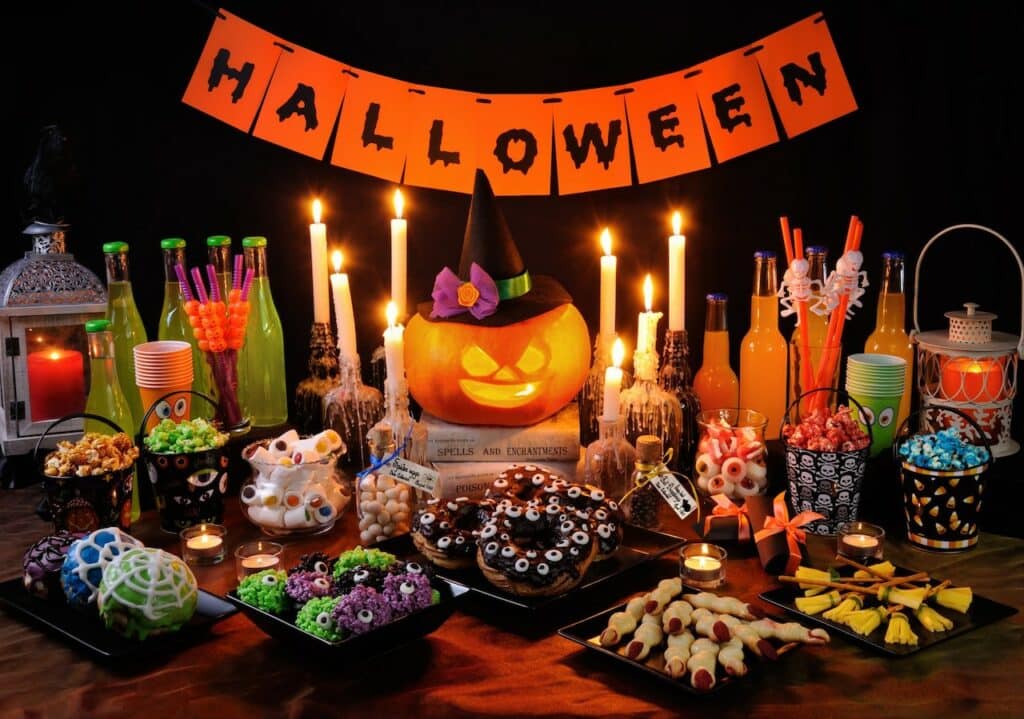 For those who love a good bake-off, host a Halloween baking competition? Host a dessert potluck where guests bake the creepiest of edible creations that are either cute, or not so appealing to look at. Create different categories for judging, such as "the goriest," "the most creative," "the scariest," etc. Food is always a great way to celebrate, and it's even more fun to see what friends will bring to the table!
Harry Potter Party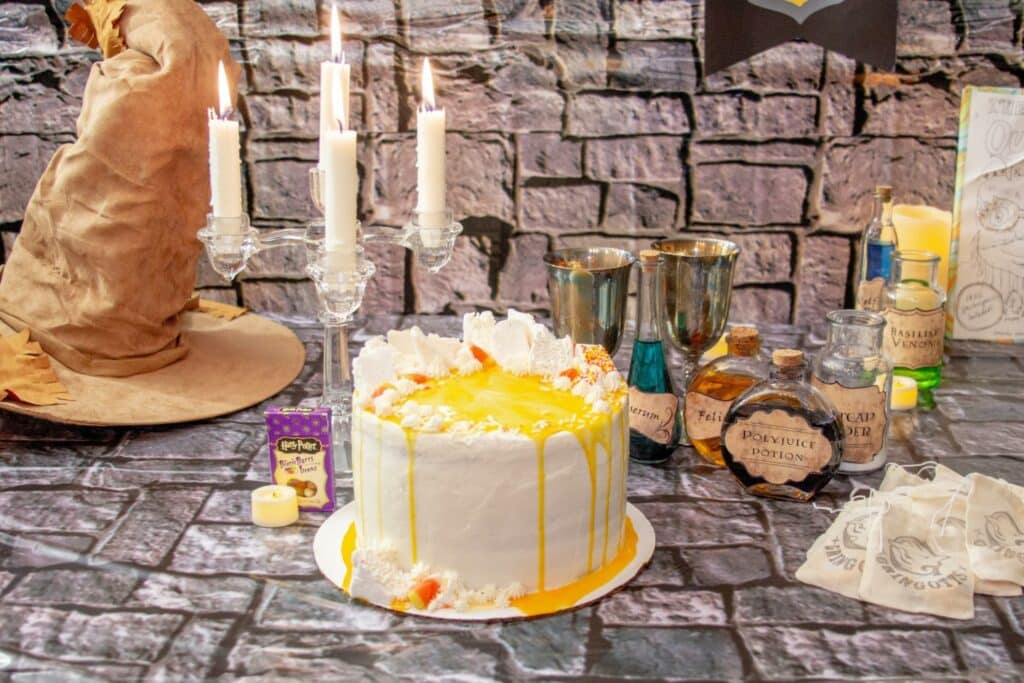 With wizards, witches, fantastical creatures, and spells, Harry Potter is a popular Halloween theme, and a great way of getting your Harry Potter friends together! Ask people to dress up as their favorite character, or decorate your home like Hogwarts, featuring all types of weird and wonderful creations that pay homage to the film itself. The best part is replicating the food itself, and you can find many recipes online for inspiration.
Pumpkin Carving Contest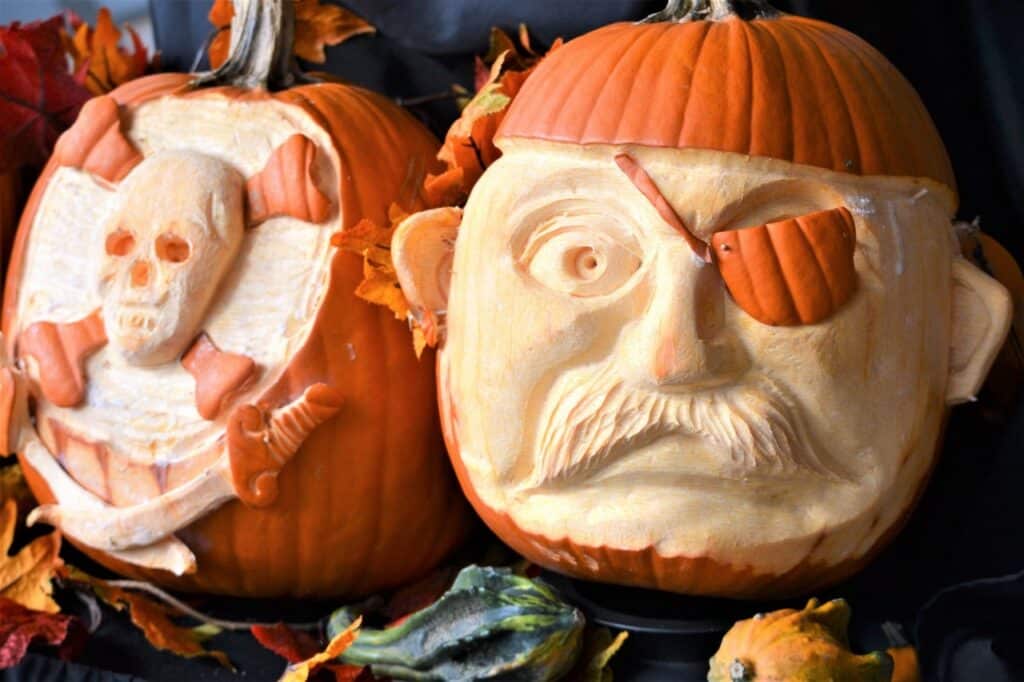 If you're a fan of pumpkin carving, then get creative with a pumpkin carving contest. It's the perfect opportunity to whip out your carving skills and compete with your friends for a certain category. If you're not a fan of getting your hands slimy from gutting the pumpkin, there are plenty of fun ways to paint, or decorate it for your front porch.
Murder Mystery Dinner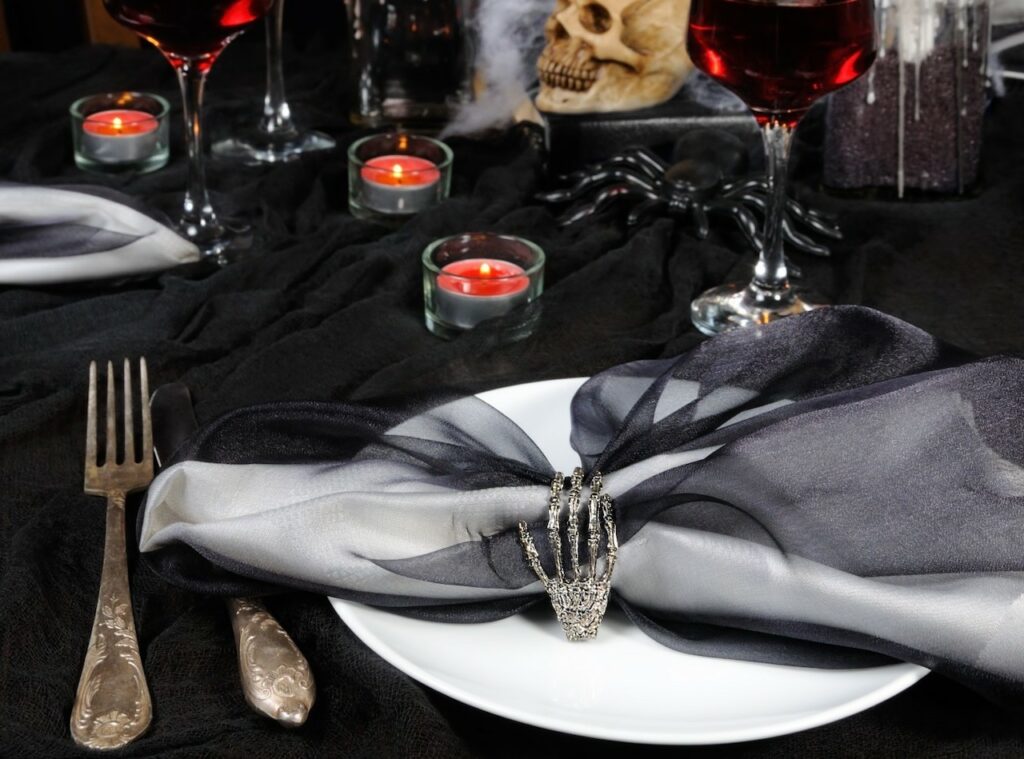 This is classic live entertainment where your guests can enjoy a mystery while eating dinner. Whether you give them assigned characters, or assign your most outgoing guests to the roles, they experience a series of events throughout the night in a storyline. Will they find out who the killer is? Or will the murderer successfully silence everyone's character? It's a great party idea for enjoying food and company while having a memorable time figuring out who the murder could be.
With so many party ideas to choose from to celebrate Halloween, these are just a few to inspire you. For the best rental equipment to make it a successful party, contact Marinaj rental services to help arrange your festive event this year!