While there are so many traditions involved in the quinceañera, there are just as many ways to make it your own! So if you're wanting to incorporate the traditional aspects of your quinceañera while personalizing it to your style and personality, this is the right place for your inspiration!
Where To Start?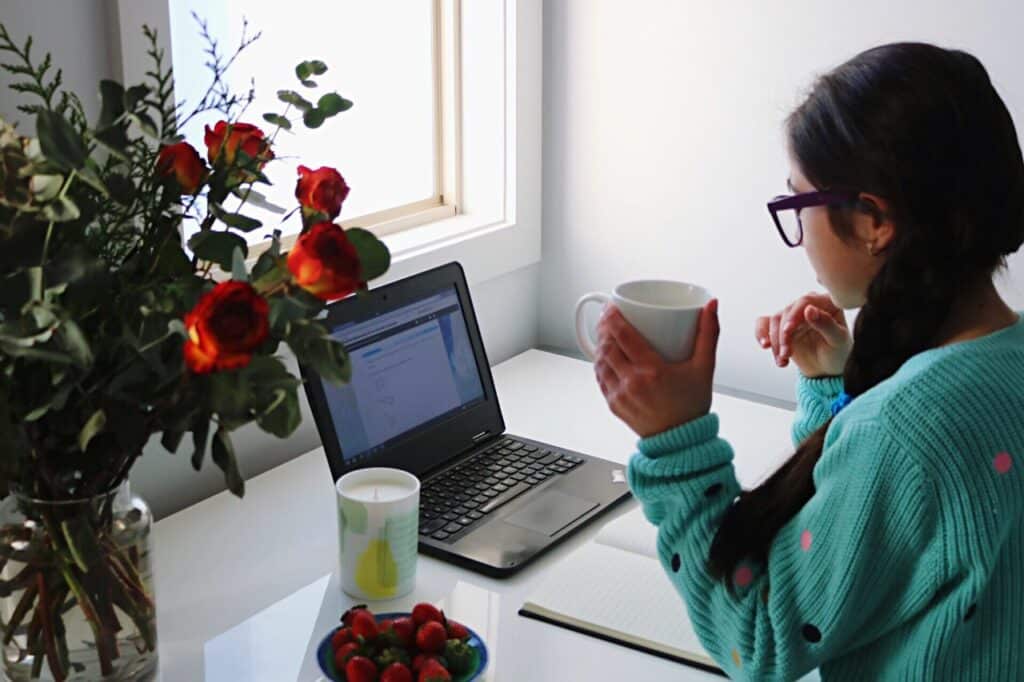 Research how much it will cost for the various aspects of your quince, so you know how much money is allocated to each category, such as food, flowers, the cake, your wardrobe, a DJ, the venue, etc. From here, talk to you parents so you can set up a budget together.
If you don't have quite the budget you hoped for, you can also cut out some features that maybe aren't essential to personalizing it, which allows you to designate that money towards more important categories.
The most key aspect to planning a personalized quinceañera, is choosing the right theme. That's where you can have the most fun in making it your own, but the following ideas really add the extra flair!
Designing Your Cake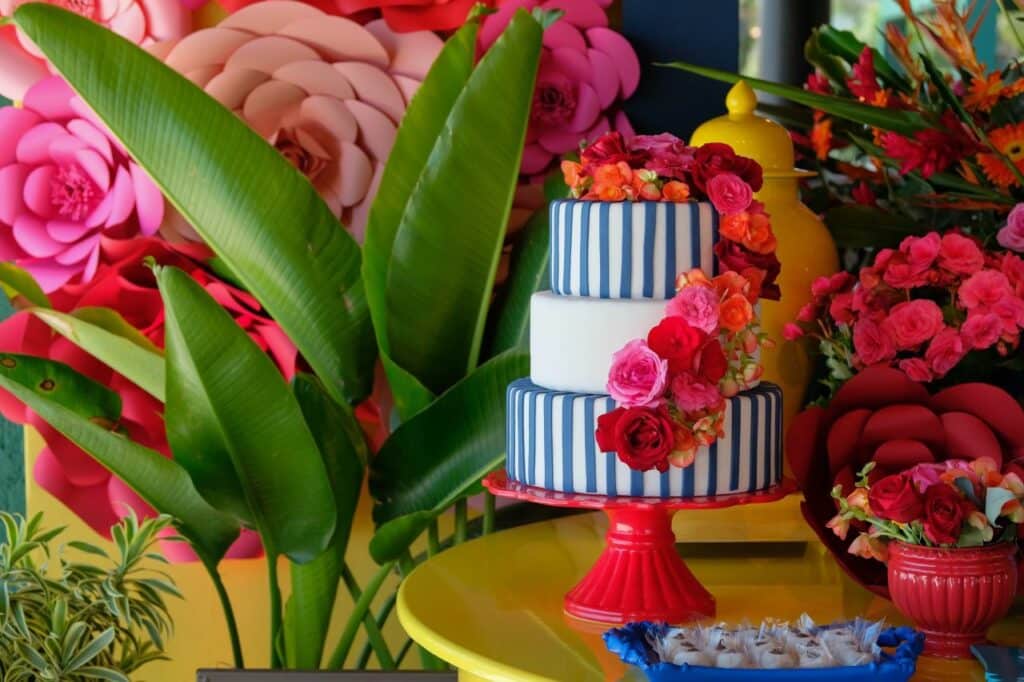 Not only should your quinceañera cake taste good, but you want it to display a reflection of your theme and personality. Putting a great deal of thought into the cake design as it is one of the most creative outlets to make your event memorable. Here are a few design ideas to choose from:
Layered Cake
This is akin to a wedding cake as you have multiple layers making it as tall as possible. It's a statement piece that allows for more creativity, and can feed a larger group. The layers get progressively smaller as you go up the cake, and you can play around with different colors on each level, or have the decorations taper up the levels.
Illustrated Cakes
An illustrated cake offers a less complicated design and is much shorter than a layered one. The key point here is that you have either stenciled decorations, or edible printed illustrations on the icing. This can be flowers, birds—anything you want to incorporate into your theme.
Textured Buttercream Cake
If you want beautiful but natural, textured buttercream is perfect! This type of frosting allows for variegated colors to blend, add texture, as well as great taste. It also works well with the finishing touches of floral, or fruit decorations.
Geometric Cake
Call upon square layers and lines to make a geometrically pleasing cake. The icing design doesn't even have to be fancy since it's more about the shape and structure.
Add a Personal Touch to Your Flowers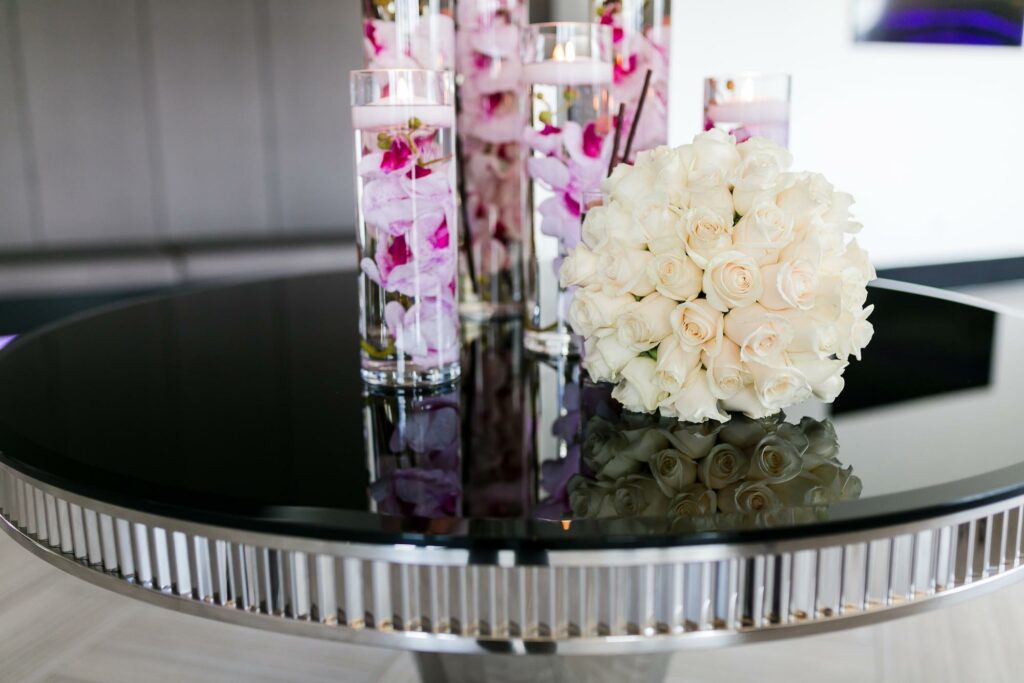 Flowers are a fundamental part of every quince. Between your bouquet and the flower decorations on the table, it creates the finishing touch for tying in your overall theme. Make your quince more unique by personalizing the flower arrangements!
Make It Personal
Add a locket to the handle of your bouquet holding pictures of loved ones. After all, they're close to your heart, and a big part of what makes this a special occasion. Or, choose your birthstone color as rhinestones to go in your flowers.
Use Unique Vases
Think outside the box and use cool vases that are either unique to each other, antique, or creative. It's a great way to stand out while ensuring the flowers aren't missed! Even something as simple as a glass jar can be transformed into a fun vase!
Add Accents
The best part about quinceañera flowers is you can add fancy accents such as artificial butterflies, rhinestones, or even feathers. They accentuate the entire bouquet and accent the flowers.
Implement a Corsage
Alternatively, you can replace the bouquet for a corsage instead to avoid having to hold your bouquet all day. This is subtler, yet it will definitely make your quince more unique.
A Dress to Reflect Your Personality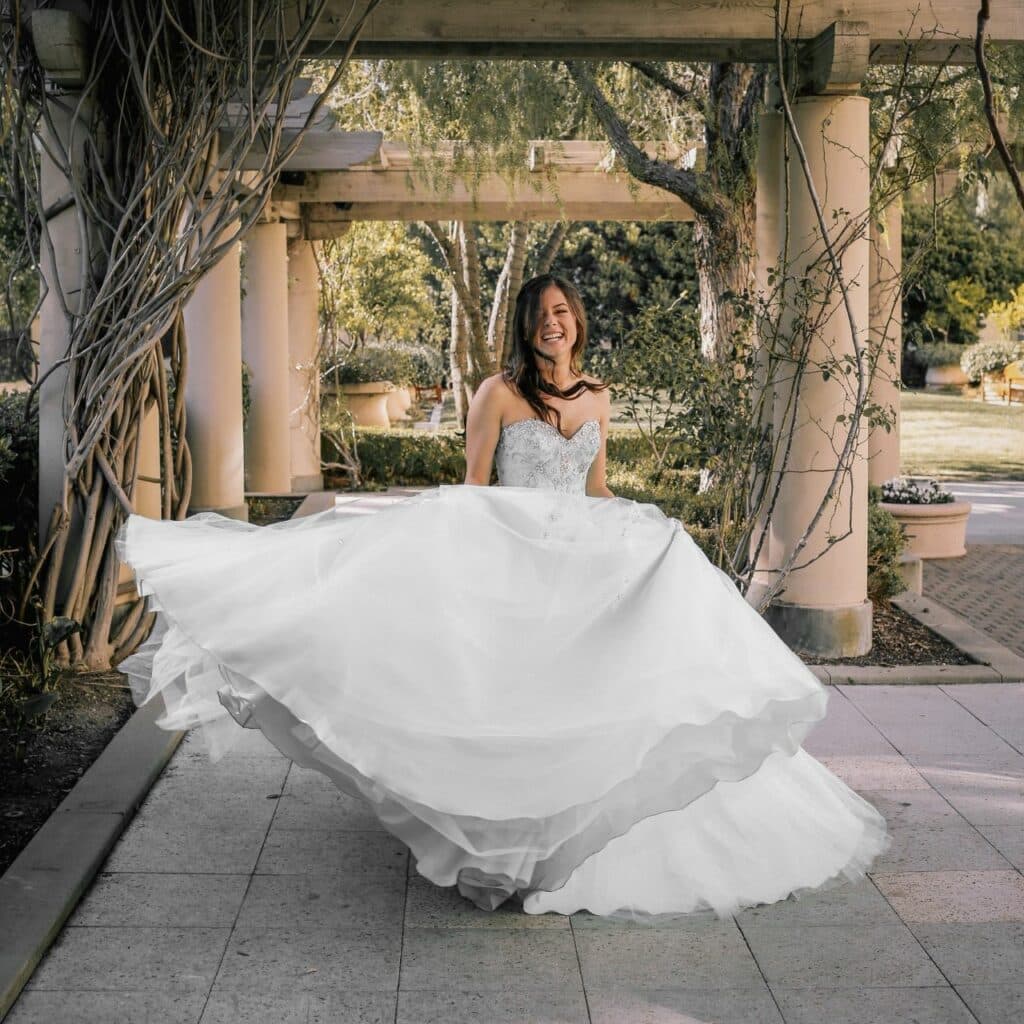 Choosing the right dresses is the best way to really show off your personality! Whether you want chiffon, or taffeta, there are many quinceañera dress styles and colors to choose from. Consider which one you would wear for which event, and make sure that you would feel comfortable in your dance dress before you make the purchase.
It's not every day you get to wear a beautiful gown, so do some research on the types of dress that would fit within your budget and are the dream gown you want!
Rule the Dance Floor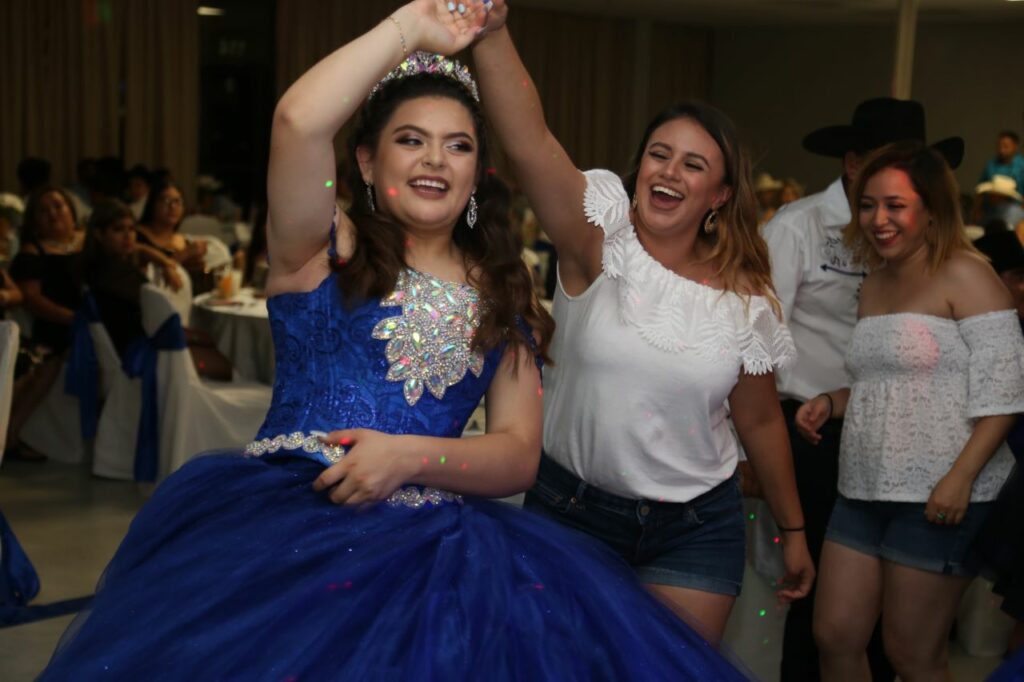 Your choice of dance is the best outlet for personalizing your quince. While you ultimately decide which dances you want, traditionally you have three main dances to perform:
The Waltz
If you decide to go with the waltz, this is something you will want to practice with your choice of partner in advance. Hire a choreographer, or put together your favorite waltz moves that you can comfortably and confidently perform in your choice of dress! If you'd rather do a Latin dance style such as salsa, or bachata, those are also fun options!
The Father-Daughter Dance
Dancing with your father is incredibly symbolic, and this will usually be a slow dance.
Group or Party Dance
This is often where you either perform the choreographed dance with your friends, or open up the dance floor to the other party guests!
You can choose just one, or all three—as stated before, this is about personalizing it to fit your theme and style! So you decide which would make an unforgettable quinceañera dance for you!
Don't Forget the Party Favors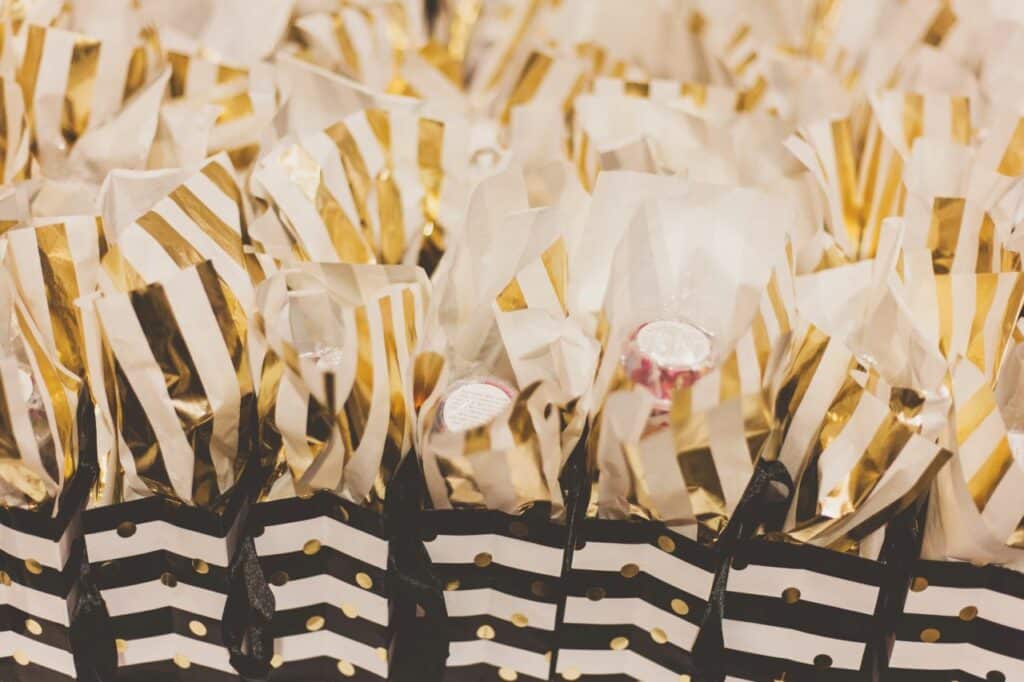 If you really want an extra edge to making a memorable event for you and your guests, unique party favors will show appreciation to your friends and guests for their celebration with you! It is often an easily overlooked aspect of a party which easily gives you a chance to make it your own, and for you to give a small thank you to your guests for participating.
You Decide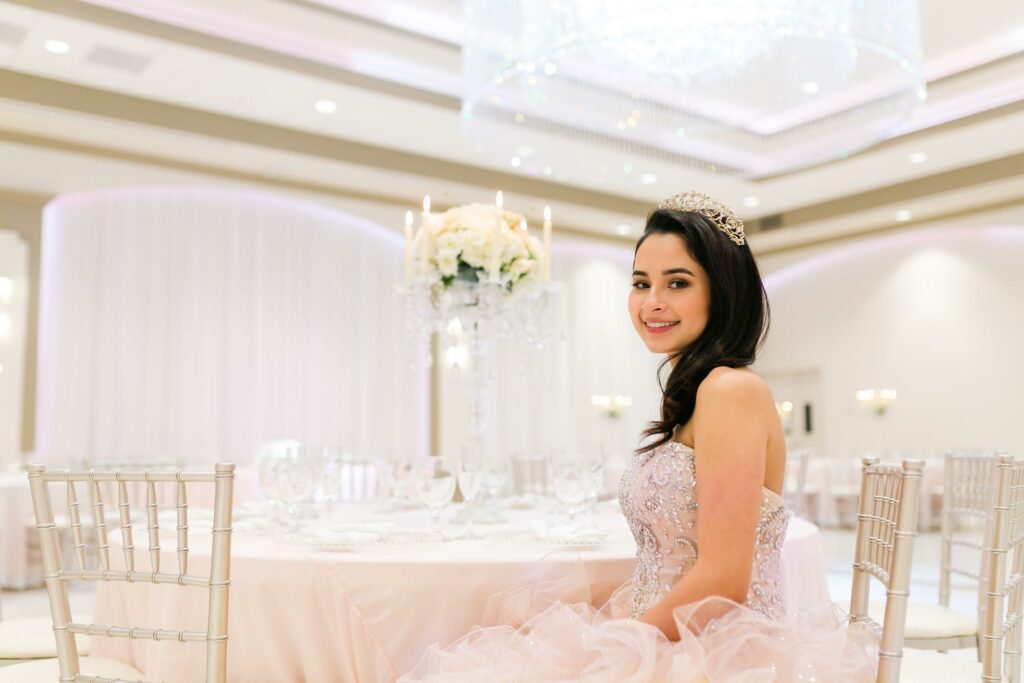 Ultimately, these are just the key areas to consider when planning a unique yet traditional quince. In the end, it's smart to work with an event and rental service for your quinceañera. Not only can certain venues offer catering services with their rental services and decorations, but you also have the option to rent the equipment necessary should you decide to have an at-home quinceañera. Whichever you decide, the celebration is as memorable as you make it!