There's no such thing as excessive meticulous planning during the months leading up to your wedding day. You want everything to go smoothly and according to schedule, so it's best to have a complete timeline that outlines each step of the way so your focus can be solely on enjoying the special day.
Compiling your wedding timeline can feel like another thing on your plate—that's why we've handled it for you! Check out our ultimate wedding day timeline for the modern bride:
Pre-Wedding Celebration Timeline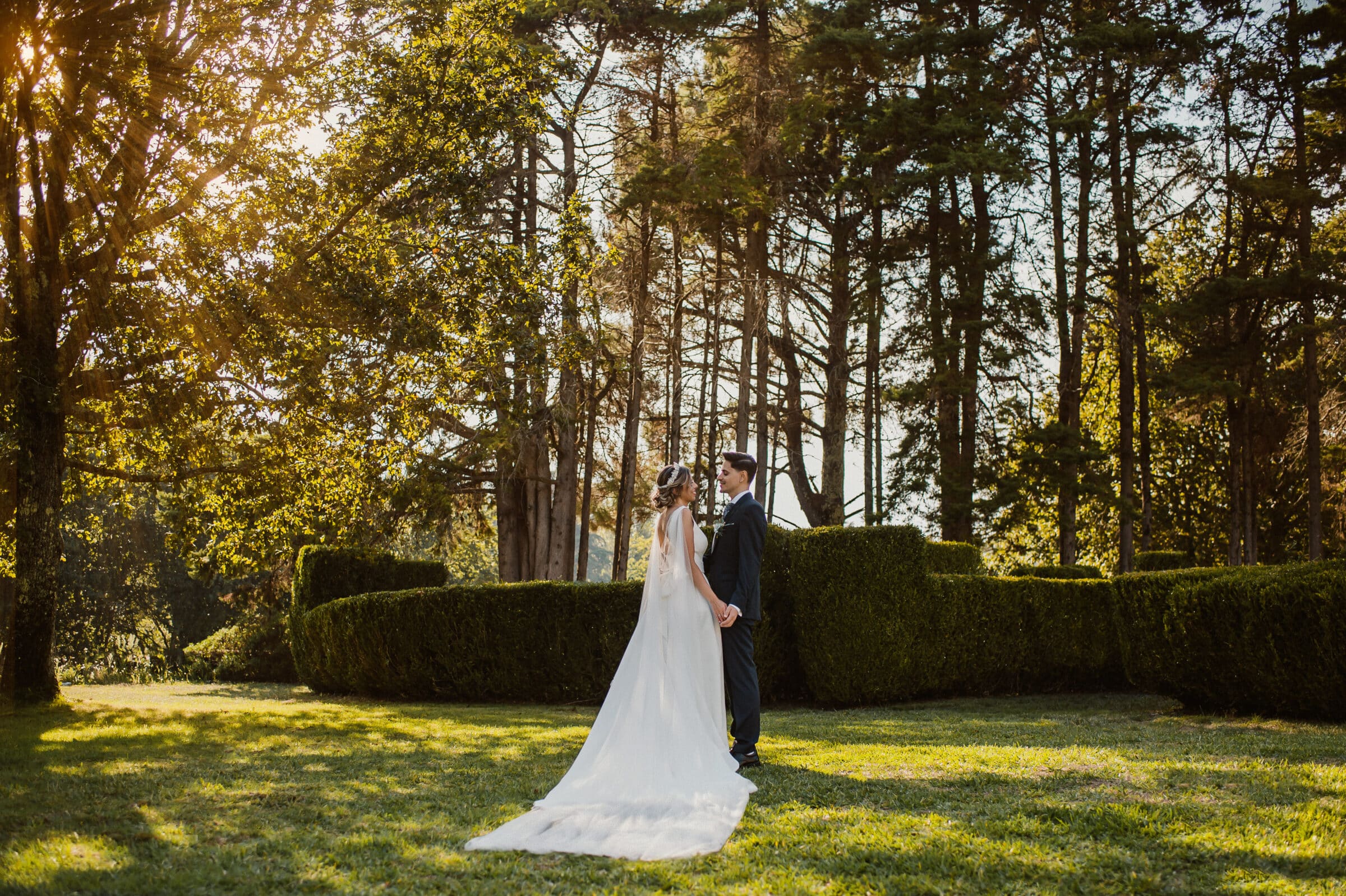 Starting as early as possible can be the difference between a stress-free day and one full of chaos. There's no need to fret if you don't have much time, but any amount of wedding day timeline preparation can help you feel at ease as you get ready to say, "I do".
Get your glam done
Start as early as possible with your hair and makeup preparations on the day of the wedding. Beauty isn't something that should be rushed, so give yourself plenty of time to get ready without feeling stressed.
Meet up with vendors
Meet up with all of your vendors (videographer, photographer, florist) to ensure they are ready and have everything they need. If you have a wedding planner or a maid of honor, they will be able to help organize the vendors, pick up your flowers, and make sure everything is good to go.
Capture the first look
Start your wedding day photography session off with the first look with your partner so you can have an intimate moment together. If you want more memories for the archives, hire a videographer to capture the special moment as well.
Take bridals & wedding party photos
Now that you've revealed your look, take wedding party photos and bridals if you haven't already done so. You'll cherish these photos for a lifetime, so make sure you take the time to get them done.
Wedding Celebration Timeline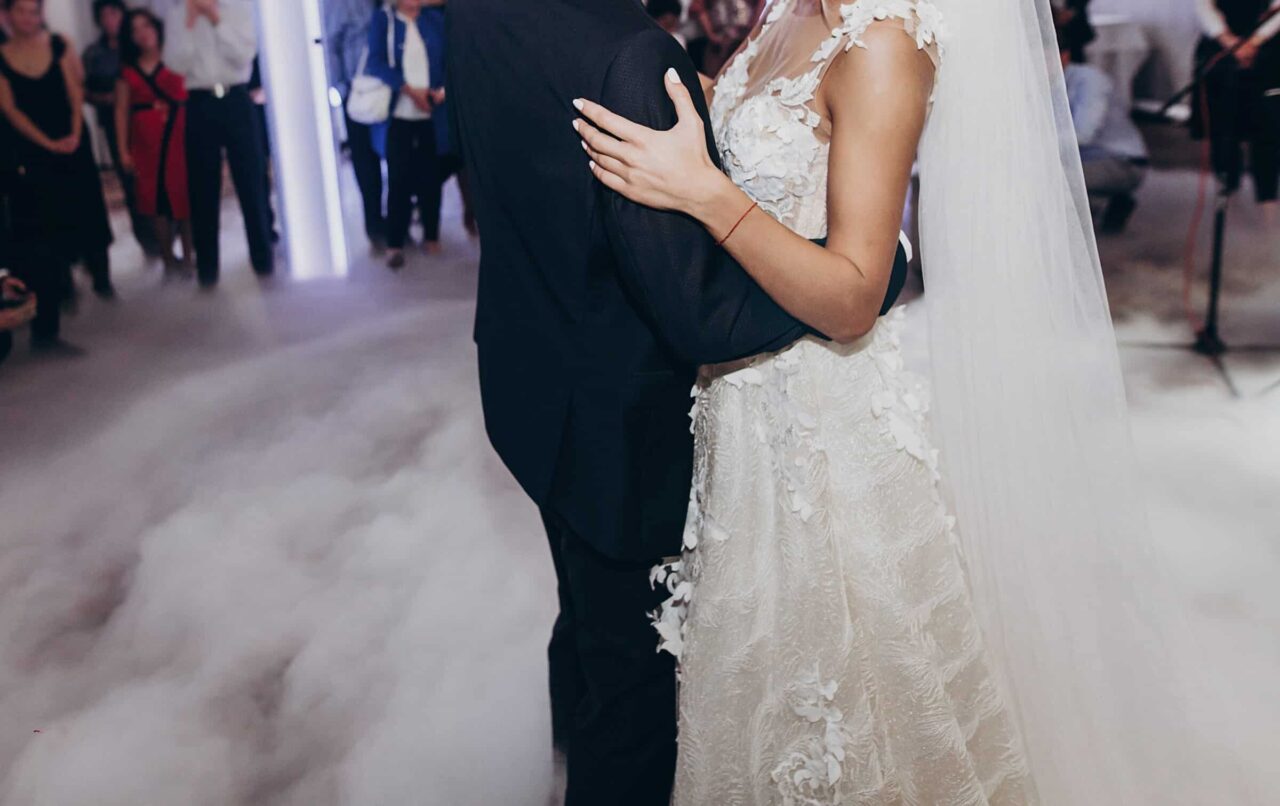 Celebration time is the moment you've been waiting for—you're getting married! Here's a look at the events during your wedding day timeline.
The official ceremony
When your ceremony begins, be sure to take the time to drink it all in. Live in the moment and don't forget how special this day is for you both.
Reception & dining
Start the reception with drinks and appetizers before the main course is served. This will give your guests something to munch on while you mingle and greet guests. The last thing you want is hangry guests on your big day.
Speeches & special dances
As the sentimental moments begin, give your wedding party and family a chance to share heartfelt words. Follow the speeches up with the traditional family dances, and wrap up the emotional high with your first dance with your partner.
Dancing & cake cutting
Now it's time to party! This is your time to celebrate by dancing the night away with friends and family by your side. After some dancing, don't forget the cake cutting ceremony. You'll want to choose a strategic moment while everyone is still warming up to the idea of gathering on the dance floor.
Once the cake cutting ceremony is over and people are eating cake, ramp up the energy with your best playlist and dance away!
Post-Celebration Timeline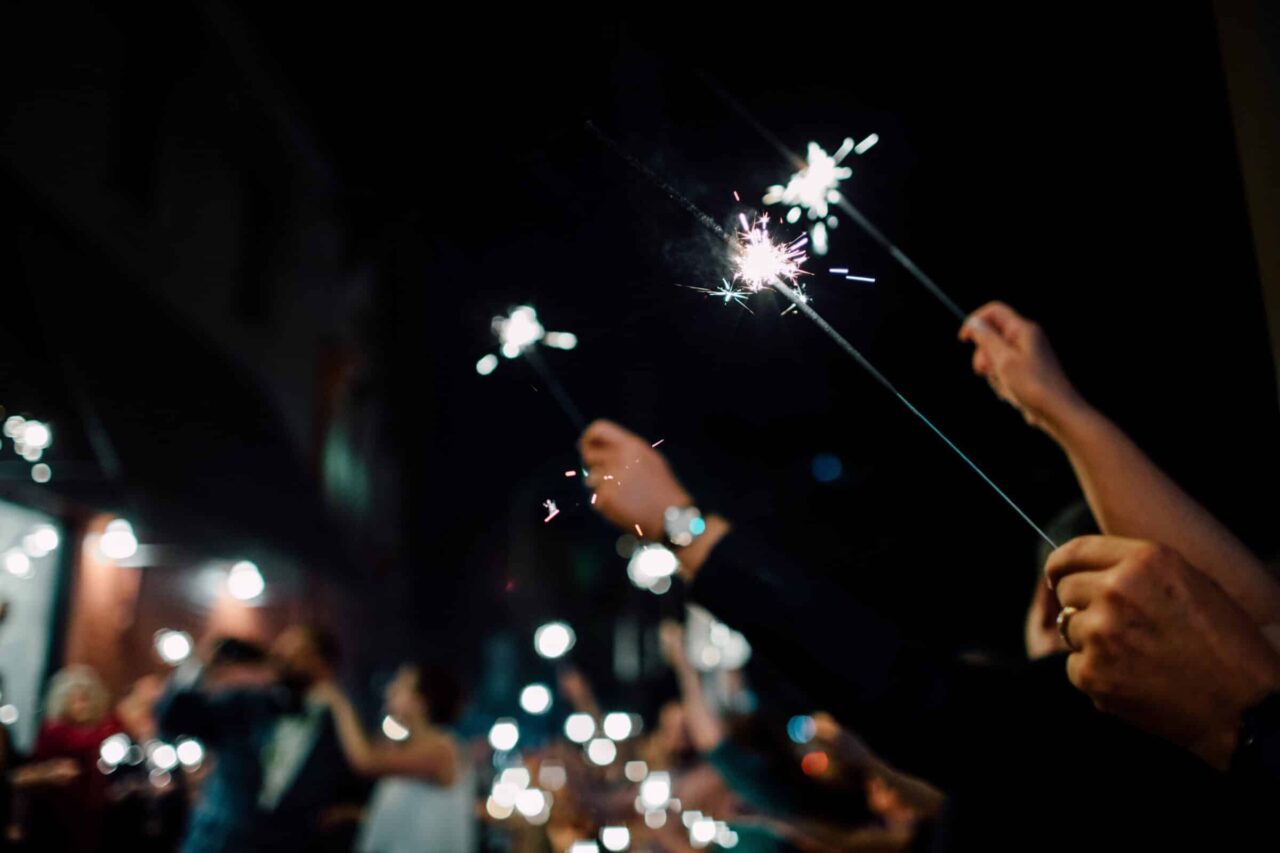 The party has died down but the love has only just begun. Here's what comes next:
Romantic send-off
As the night comes to a close, it's time for the send-off. Whether you want to run through a tunnel of sparklers or dodge handfuls of rice, it's best to plan the send-off to stay on schedule and close the night out with a dramatic, romantic exit.
Honeymoon accommodations
Once the wedding celebration and ceremony are over, you and your partner will be ready for some rest. Make sure you have travel and accommodation plans locked down for your honeymoon so there aren't any surprises when you leave.
Whether you're heading to the airport or straight to a hotel, make sure the getaway car was packed in advance and that you triple checked your bags and any needed documents the night before!
Last-Minute Tips & Tricks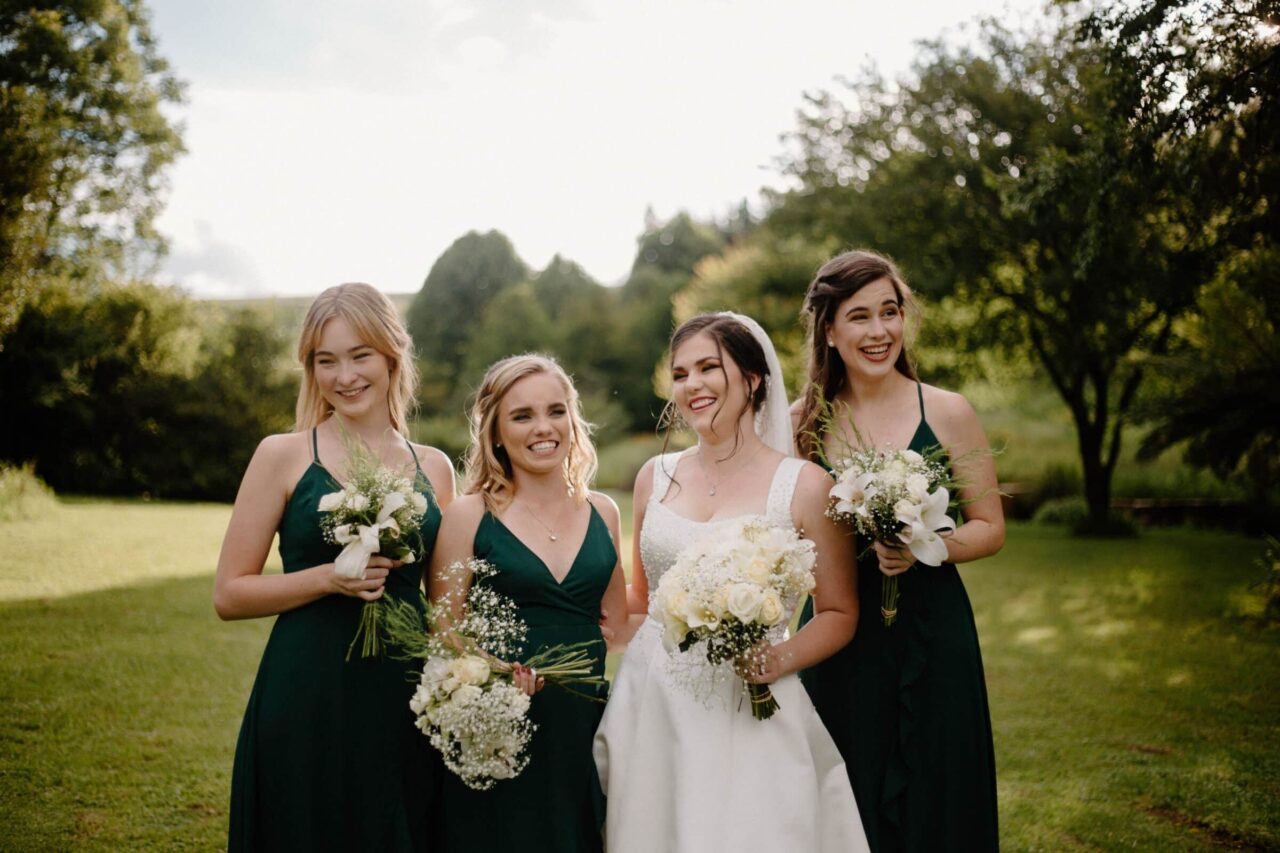 If all of this feels a little overwhelming, we have some last-minute tips and tricks to make things a little easier:
Get your bridals done the day before the wedding so you don't need to stress on your actual day. This way, you can solely focus on the first look and wedding party photos before the ceremony.
Book an all-inclusive wedding venue so that you don't need to worry about managing multiple vendors and can trust that decorations, food, and entertainment are all streamlined and ready to go.
Take the Stress of Vendors Off Your Plate with Marinaj Banquets and Events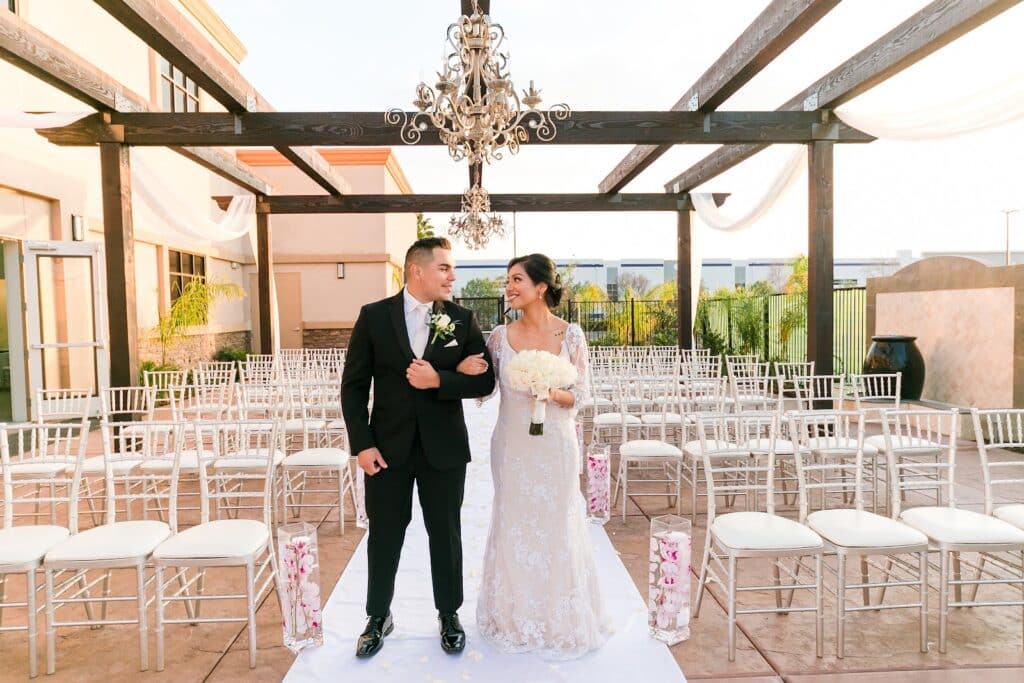 If you're looking for an all-inclusive wedding experience, Marinaj Banquets & Events can make it happen. We are an all-inclusive wedding venue that takes the stress of vendors off your plate and keeps you in complete control of your special day. You have the opportunity to book a stunning venue that comes with lighting options, food options, and so much more.
Whether you're planning a wedding from scratch or need help making sure the day goes smoothly, Marinaj is here to help! Book a tour today and kickoff your wedding day timeline.