As soon as you say that big yes and prepare for the big I do, wedding planning begins. Wedding planning comes with so many questions, and the worst thing you can do is not ask them! During wedding venue tours, it's important to come prepared and ask questions to ensure the wedding is everything you and your fiancé envisioned!
Marinaj Banquets & Events believes wedding planning should be a stress-free, enjoyable experience. So, here are some questions to ask on your venue tour:
Getting the Bang for Your Buck When You Book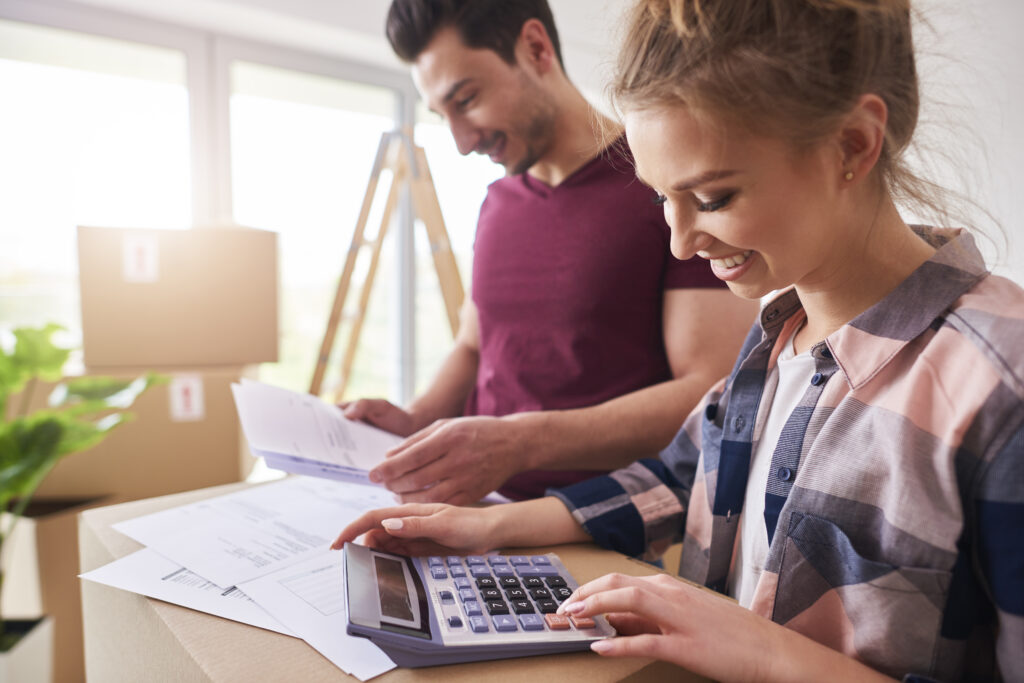 The last thing you want to worry about on your special day is surprise expenses. There's a lot to factor in and you don't want to have any unpleasant surprises down the road. There are plenty of questions you can ask to help you avoid costly, unnecessary fees.
On your tour, don't be shy and consider asking:
What is the total cost of renting the wedding venue?
What does the venue include? Some businesses offer all-inclusive venues, meaning you're giving up separate vendors or a cohesive, comprehensive service. And while an all-inclusive venue might cost more upfront, it can save significant costs and organization work down the road. 
Is there an additional fee to use certain areas of the facility (outdoor areas)?
Are there discounts for booking on certain days or during non-peak times?
Think Logistically Now and Be Better Prepared Later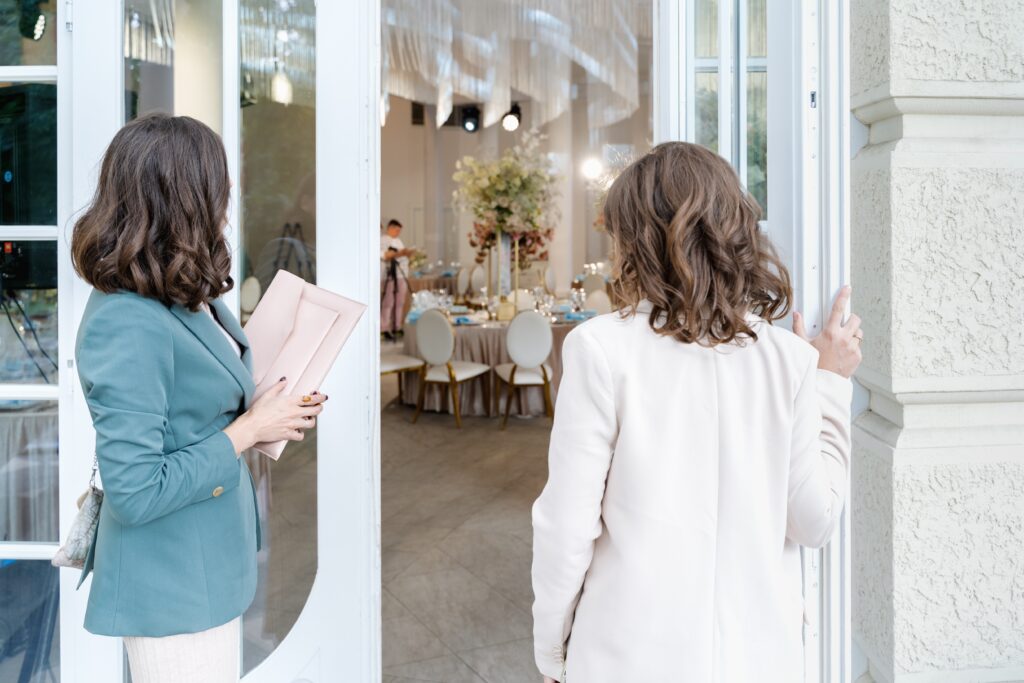 You want to make sure the wedding venue tour fits your wedding day vision. It's important to ask questions that involve knowing what type of policies, rules and regulations are in place that might hinder or help your wedding plans. While it may not be your idea of fun, it means your big day goes off without a hitch.
What is the length of time allotted for wedding decorations?
Are there specific vendors you must use for catering?
What are the wedding venue's policies regarding noise levels, decorations, etc.?
Can I bring in outside vendors (catering, flowers, etc.)?
Are there any restrictions on the type of decor that can be used?
Wedding Catering Questions & Planning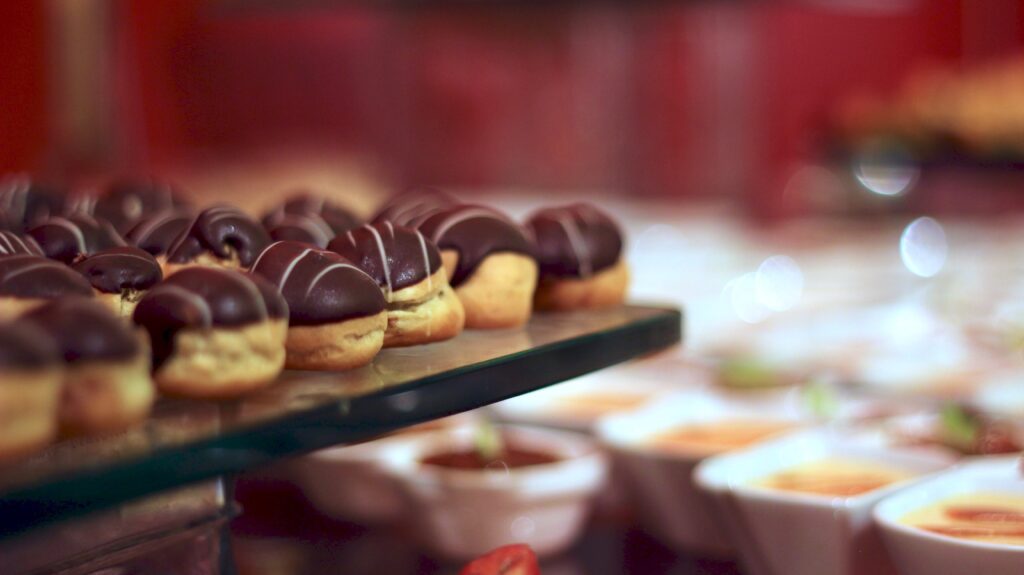 Nothing is better than a celebration of joining two hearts together with your family and friends. But if you don't have the right food plan in place, it could turn into a wedding disaster. And disaster is not a word you want in your vocabulary on your big day.
Is outside catering allowed and what fees are associated with this option?
Are food and/or beverages provided by the venue or will you have to hire an outside caterer?
Are there any restrictions on what type of food can be served? How does the venue cater to dietary restrictions? 
Are wedding cakes allowed to be brought in from outside the venue or do they have to be provided by the venue?
Decorating Your Dream Wedding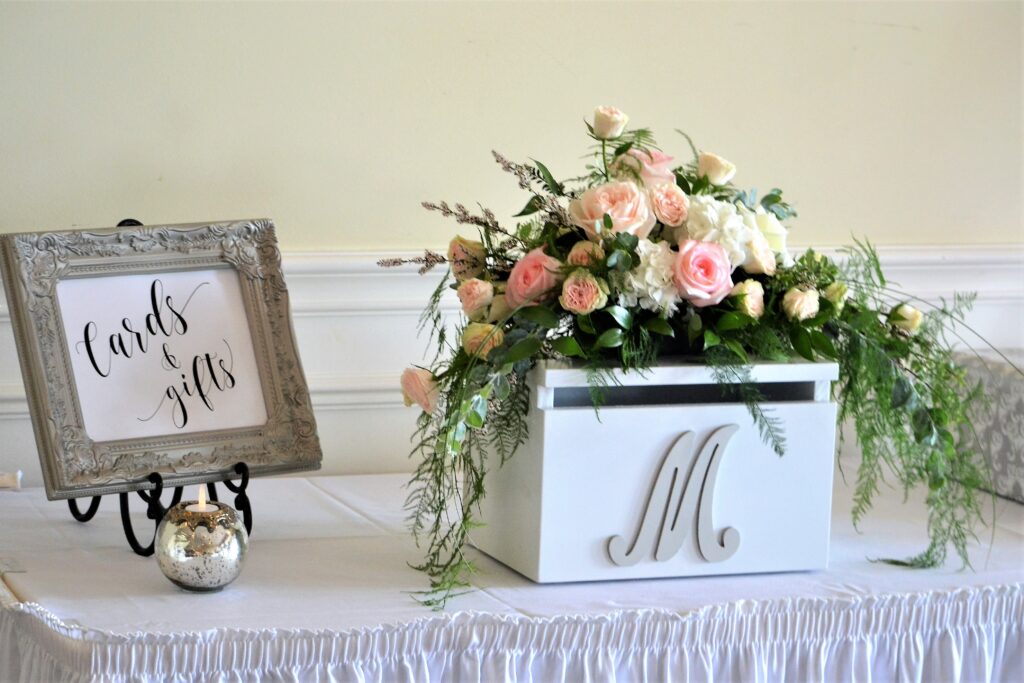 You want walking down the aisle to be a memorable experience for all involved. That means your wedding decorations should be both beautiful and something that reflects you as a couple. Thankfully, venues usually provide some type of decor items, but there are still questions to ask about the details.
Is there a fee for decor setup and takedown?
Are chairs, tables, and linens included in the wedding package?
Is there a place for wedding guests to leave gifts and cards?
Take a Tour with Marinaj Banquets & Events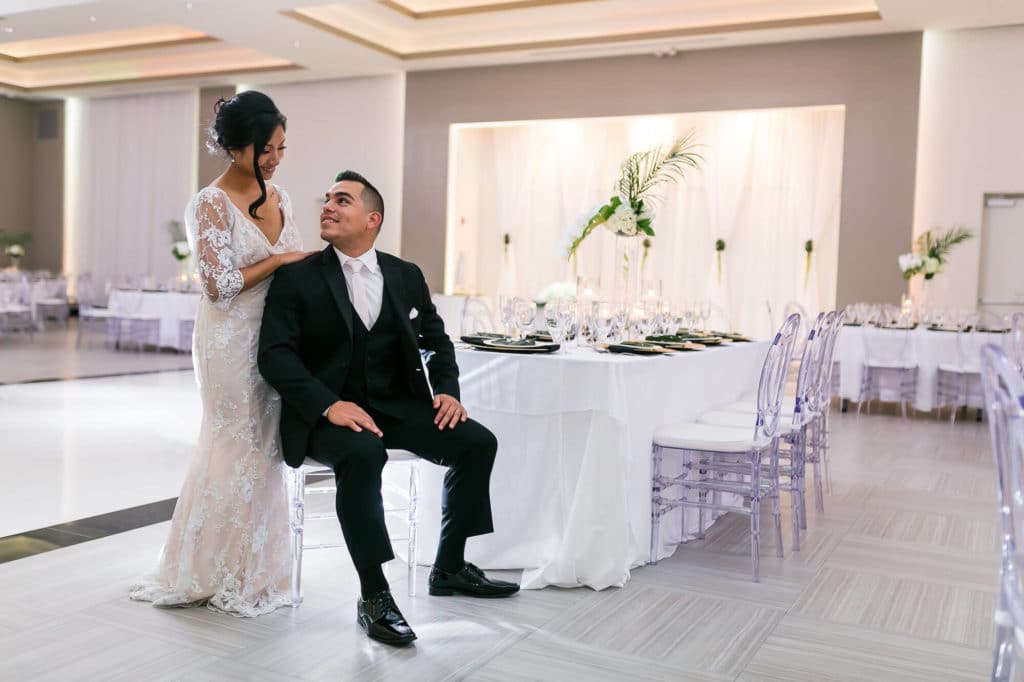 Marinaj Banquets & Events is happy to take you on a tour of our breathtaking wedding venues and answer any questions you might have. We also provide all-inclusive wedding packages that include everything you need—food, decor, music—to make your wedding day a dream come true!
Schedule a wedding venue tour today and find the perfect setting for your dream wedding!