Planning a wedding can be an overwhelming process, but when done strategically, it can be manageable and even enjoyable! One of the first and most important decisions is choosing the right venue. But understanding wedding venue pricing isn't always easy—there are many factors that come into play when determining the cost.
Choosing the right venue all starts with understanding wedding venue prices, polishing your vision for the big day, and making well-researched decisions. We'll explain all things wedding venues pricing so you can go into your search feeling a little more prepared:
What to Know Before Your Search For A Venue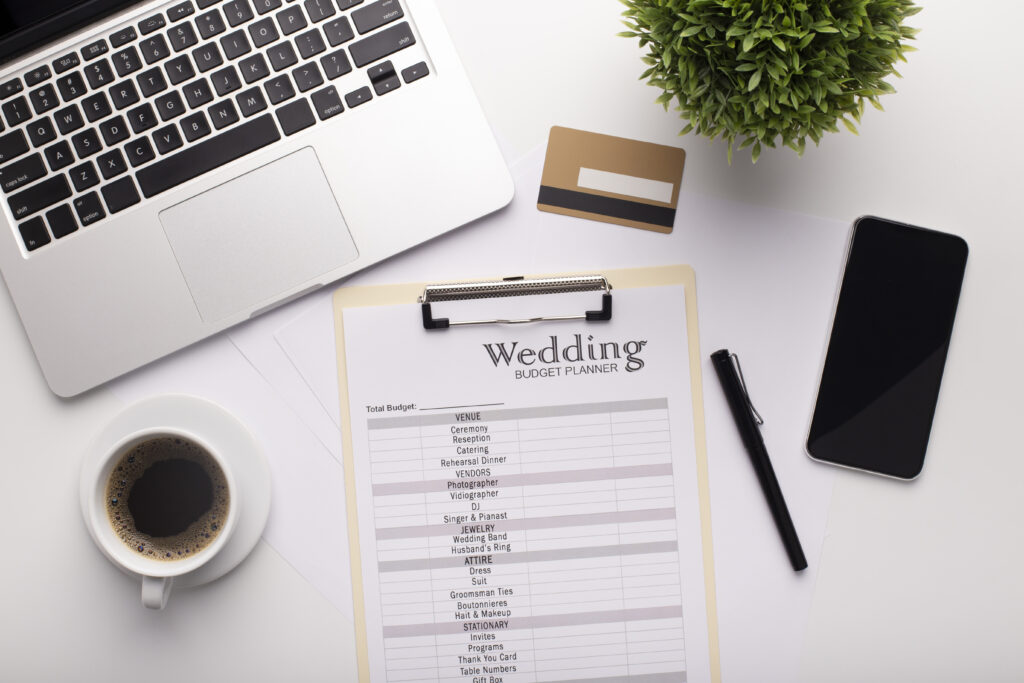 Before searching for that perfect place, knowing the basics of what your wedding will entail will save you a major headache down the road. When considering the date of your wedding, think about the time of year, how far in advance you're hoping to book, and whether or not that venue is in high demand. All of these factors can affect price and availability.
Next, determine the number of guests. Wedding venue prices usually include a certain number of people—you may be charged extra for any additional attendees past this limit. However, if your goal is something more intimate, you can find a venue that can accommodate your guests for a reasonable price. Venue prices also vary based on what is and isn't included, such as chairs, tables, and catering. Consider these questions before you start your search:
Is the venue all-inclusive or do I need to rent additional items?
What characteristics of a venue are non-negotiable for me?
Does the venue provide a coordinator?
Is there an upcharge for services like setup and cleanup?
What are the expectations for gratuities?
All-Inclusive or Separate Vendors?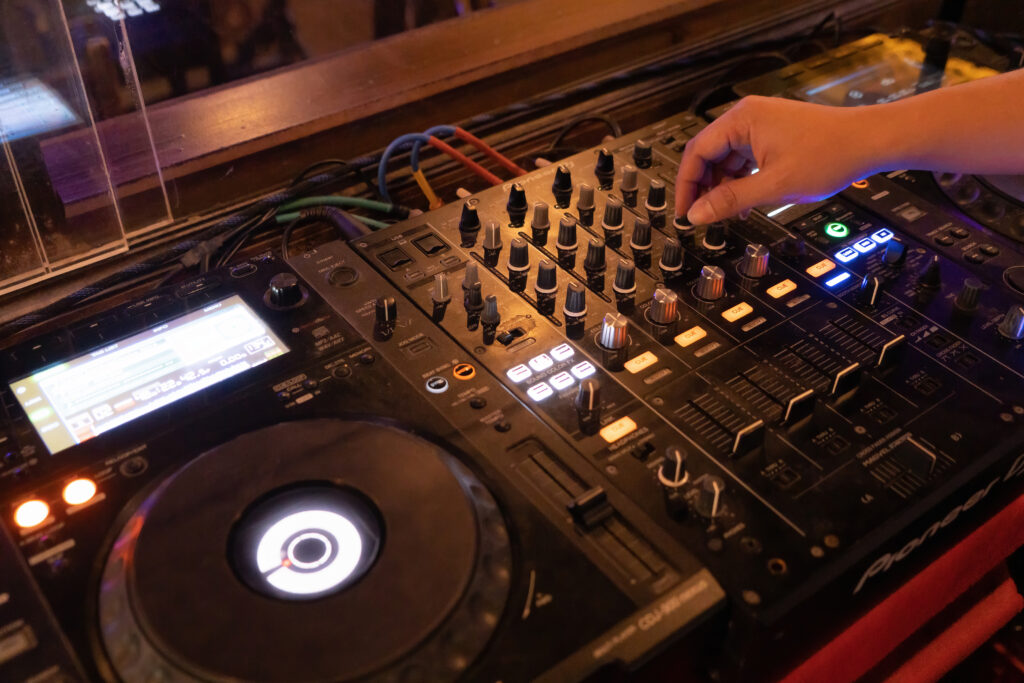 An all-inclusive wedding venue is very appealing to engaged couples looking for minimal coordination and hassle. This venue option includes amenities and services such as:
Catering
Decor
Setup
Lighting options
Bar
A bridal suite
However, if you already have vendors in mind, you can always opt for separate services. Having multiple vendors can allow you to pick and choose exactly what you're looking for. However, you run the risk of going over budget and having to manage more contracts.
In the end, it really just comes down to what is important to you. Conducting thorough research and comparing prices between all-inclusive venues and separate vendors before making a commitment eliminates unnecessary surprises and financial hiccups.
Payment Plans and Negotiation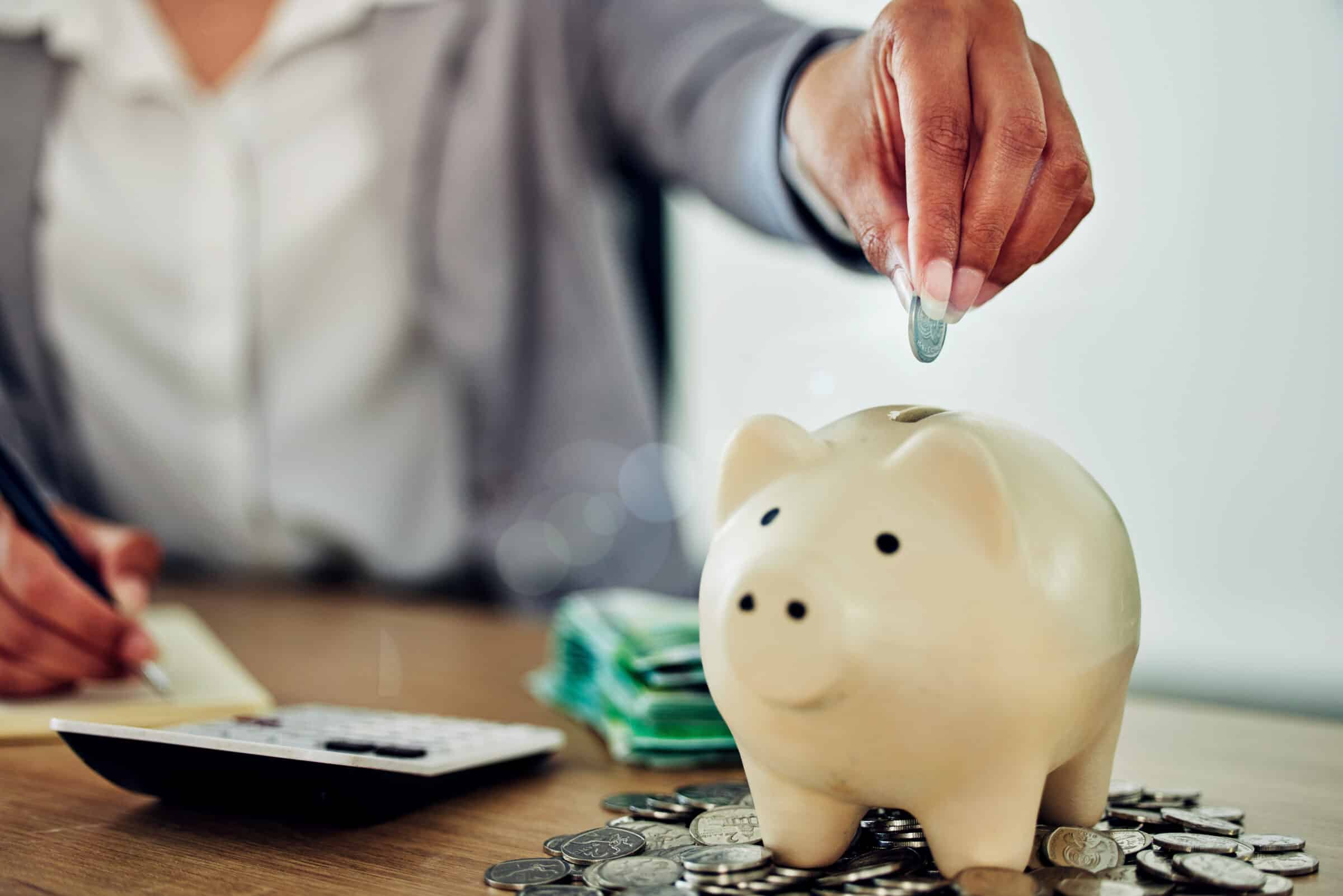 And of course, with any of these factors, negotiation doesn't have to be off the table! Depending on the venue, the time of year, and the demand, you may be able to work your way down to a sweet deal, so don't be afraid to ask!
And if you're worried about going into debt to cover wedding venue prices, make sure to ask about financing. Elite venues like Marinaj Banquets & Events offer customized payment plans so that you don't have to worry about breaking the bank on your big day. These can be set up by the venue and take the stress out of planning your wedding. 
Read more about getting married on a budget in our blog post "How to Throw Your Dream Wedding with Your Actual Budget." 
Why an All-Inclusive Venue is Worth It
When it comes to wedding venue prices, all-inclusive options are not only worth considering—they're worth the extra price tag! By selecting an all-inclusive package, you will be able to enjoy your big day without worrying about the organization of setup, decor, food, lighting, and music and production.
For couples looking for a stress-free wedding experience, an all-inclusive venue is the way to go! Plus, you'll get the added benefit of working with a team of professionals focused on making your special day memorable so you can sit back, relax, and get ready for happily ever after!
Marinaj Banquets and Events Has the All-Inclusive Wedding Venue of Your Dreams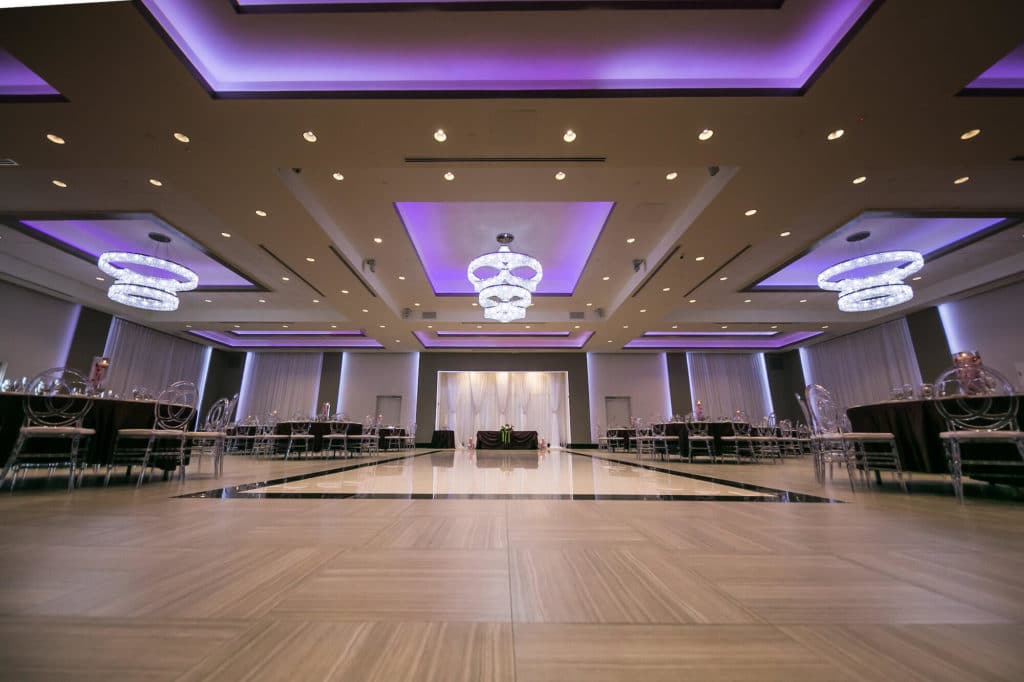 Say "I do" to Marinaj payment plans and all-inclusive wedding packages for your happily ever after! Our team of professionals is here to make every part of your special day extraordinary. From helping you find the perfect package, to setting up a payment plan that works for you, Marinaj is committed to making sure you have nothing but beautiful memories from your wedding day.
We understand that each wedding is unique and special, so we work with couples to provide an all-inclusive package to suit their needs. From catering services to decor setup, Marinaj Banquets and Events has it all!
Book a tour today and let us show you why an all-inclusive wedding venue is worth it. We can't wait to meet you!