Once the big wedding day is over, you'll want to look back at those beautiful days and memories, and you'll be so glad you took the time to plan out what photos you wanted to take! From capturing candid moments while you get ready, your first dance, to posing with certain people in your life who made that moment special for you, there are pictures you definitely want to capture.
First things first, there are few details you want to secure before starting your list of must-have pictures.
Plan Your Events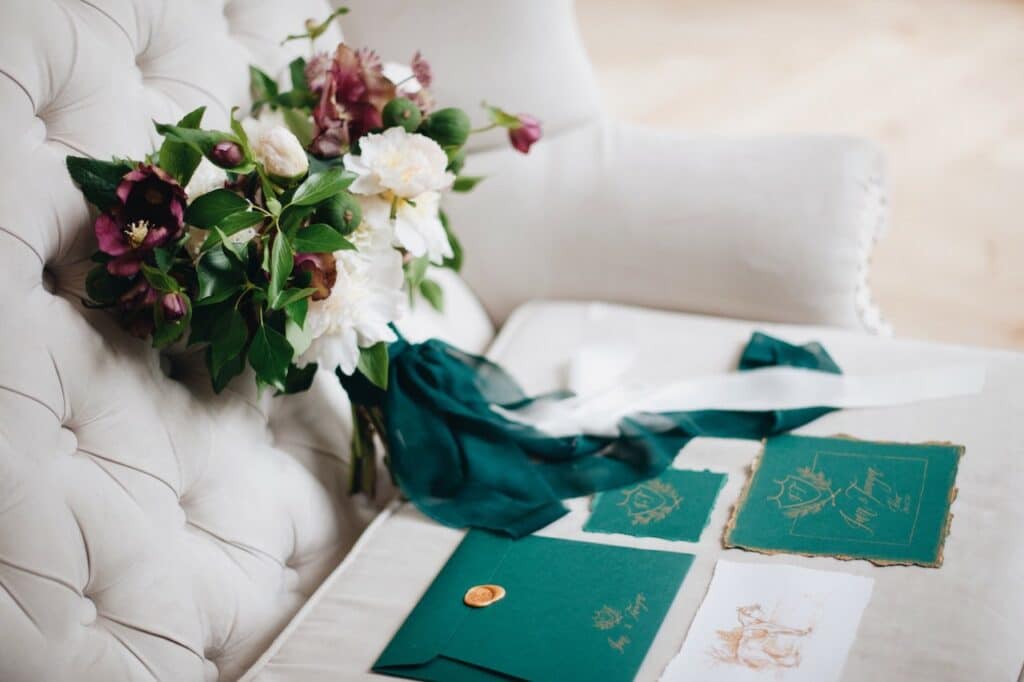 Be sure you remember to select the best photographer to capture those moments dedicated to celebrating this special moment in your life! Look through multiple photographer's portfolios/ social media and schedule initial conversations with a few that you like so you can get a feel for their personality and photo styles.
Choose a Photogenic Venue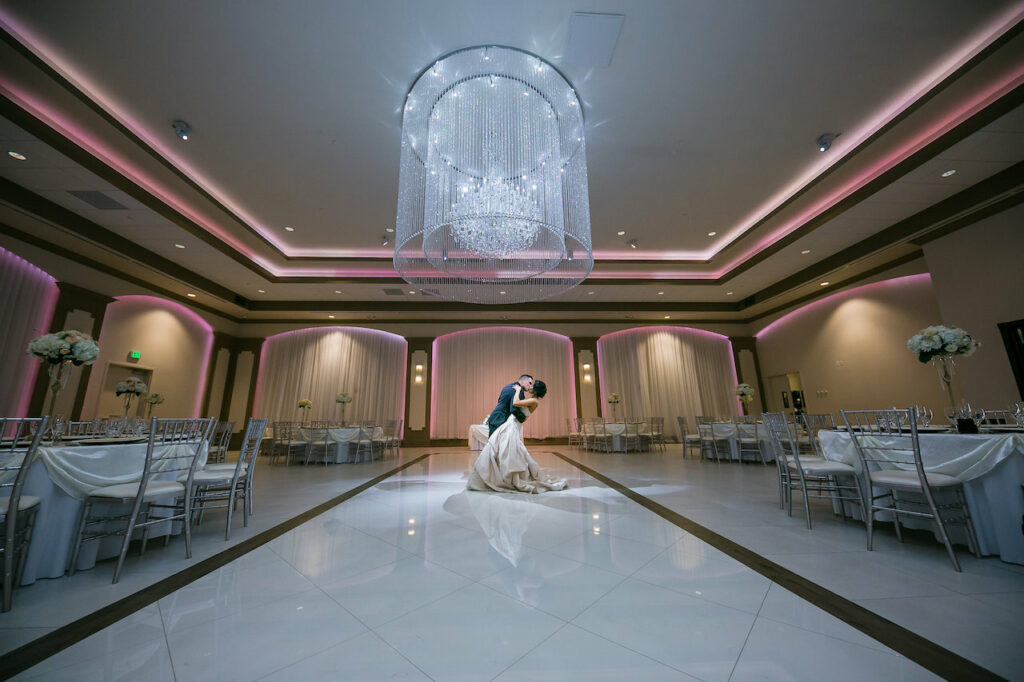 Imagine how frustrating it would be to hold your reception in a backyard where you have limited camera angles to avoid catching the neighbor's messy backyard, or the neighbor's swing set visible over the fence. Be sure if you choose an outdoor wedding, that you choose a venue which enhances the beauty of your wedding, and will look good from any angle.
Some venues like Marinaj Banquets and Events provide beautiful venues for indoor, or outdoor weddings. And if you still decide to hold it in your aunt's beautiful backyard, we provide rental chairs, tables, along with decorations and other rentals you might need to enhance your venue for the best pictures.
The Moments You Want to Capture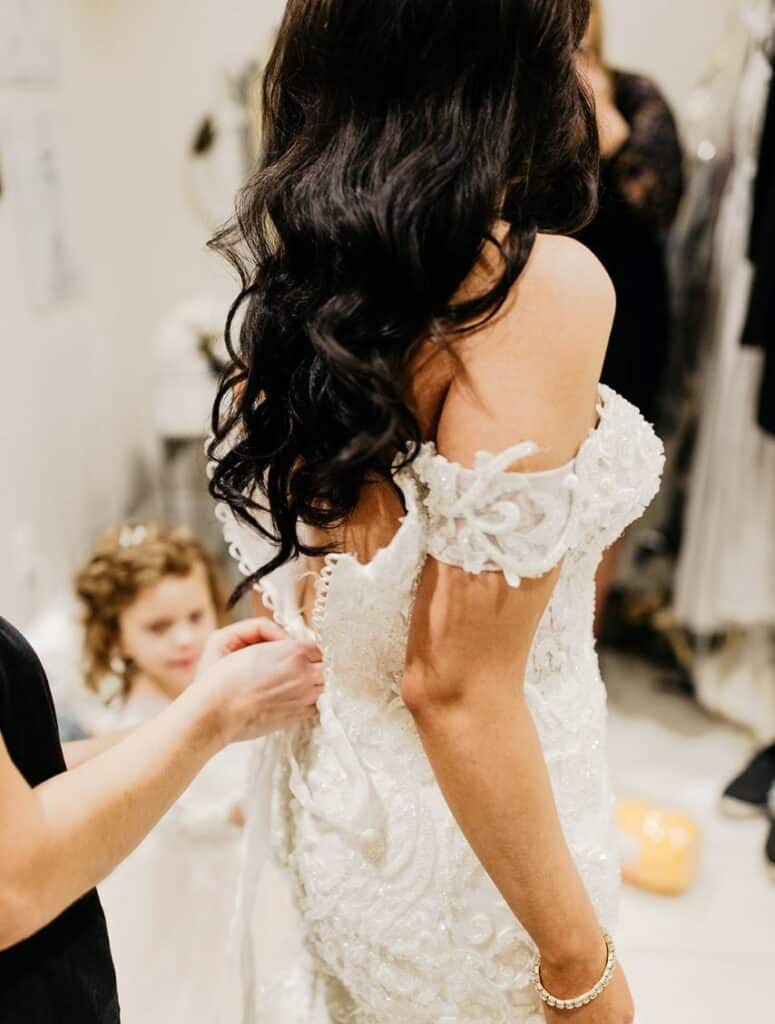 Getting Ready
When booking your photographer, be sure and invite them to come early in order to capture when you and your bridesmaids help each other get ready. This time is precious, as you capture the smiles, laughter, and excitement with your best friends leading up to the big moment. Send the photographer to capture the preparation moments for the groom, and his groomsmen as well.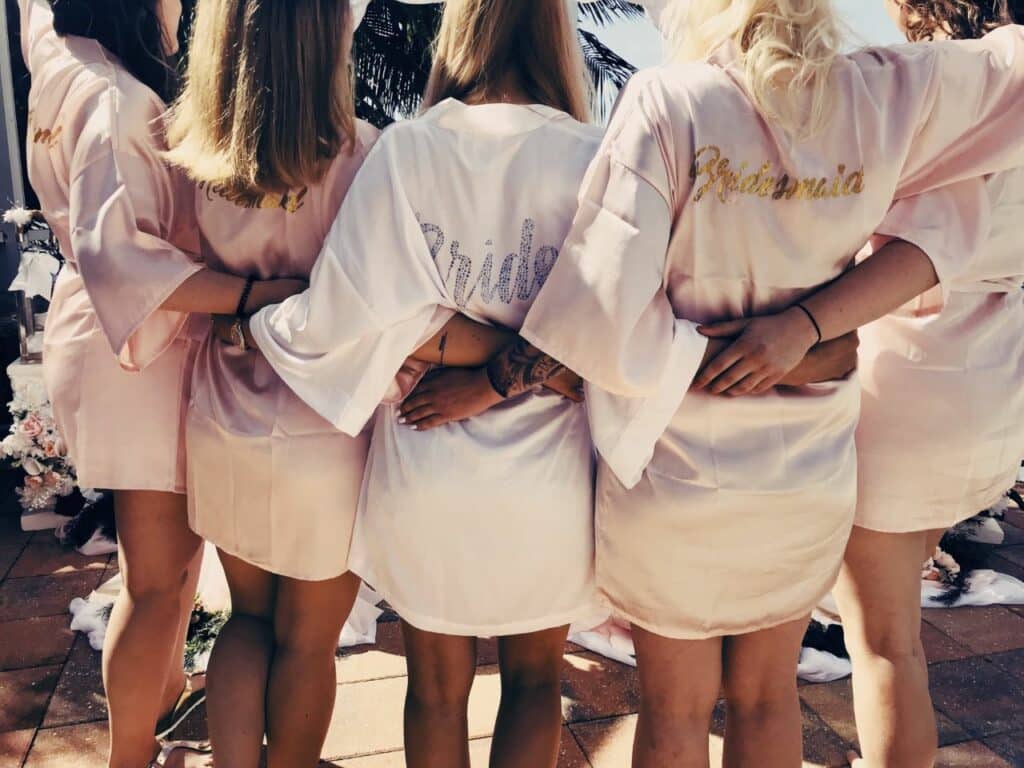 Matching Bridesmaids
If you choose to match either during your reception, or for your bachelorette party, be sure and get a picture of your matching robes, or dresses.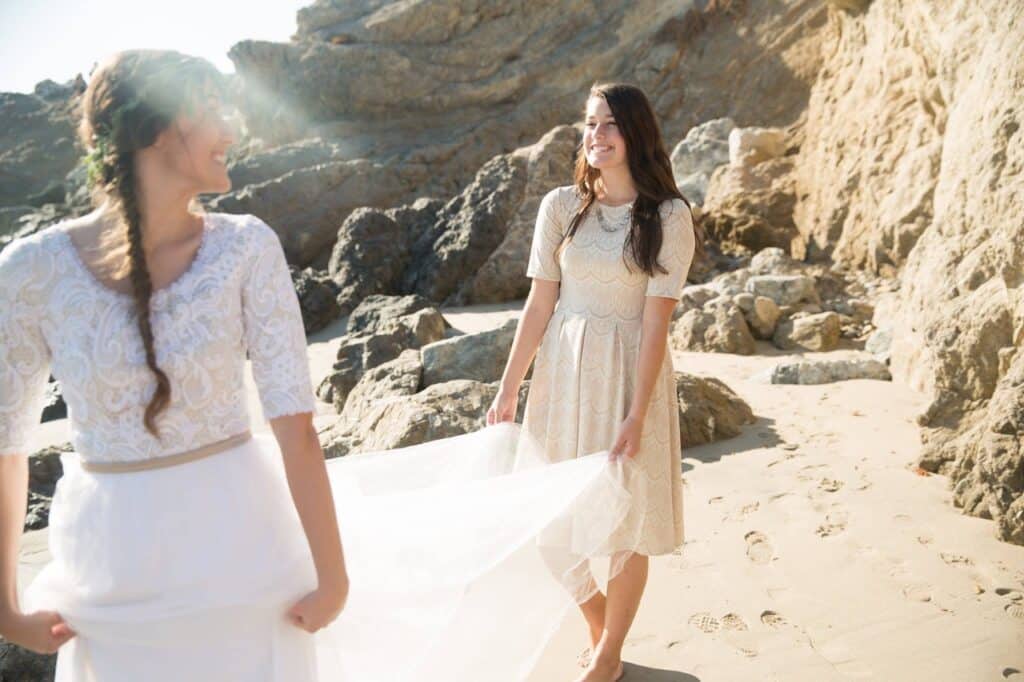 With Your Maid of Honor
She's your best friend, and has dedicated this day to helping you with your big day. You deserve a picture together!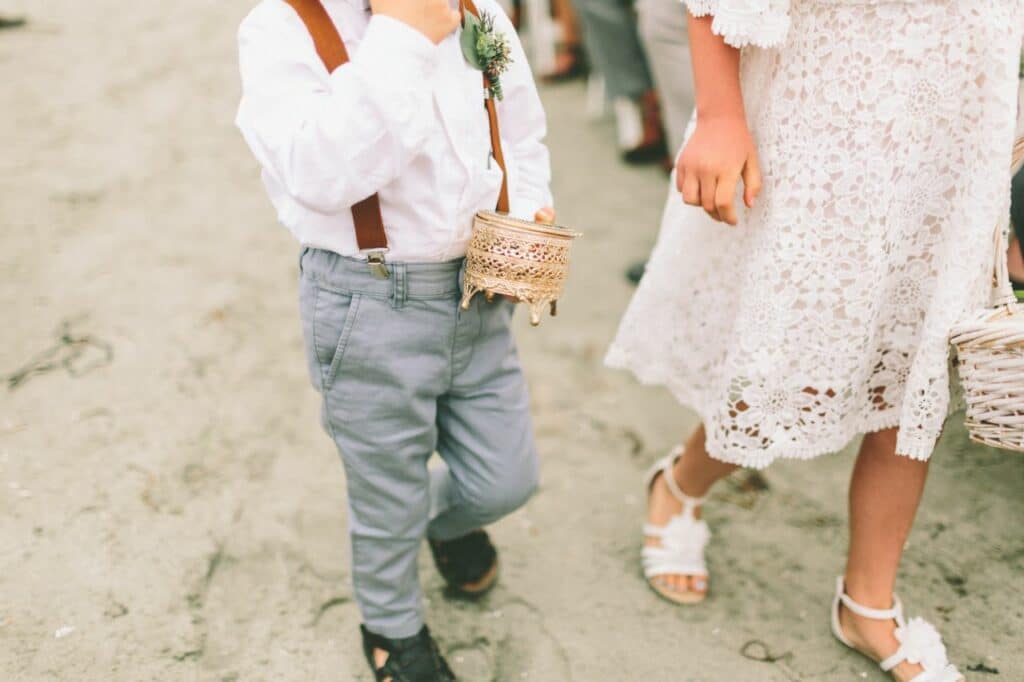 The Flower Girl and Ring Bearer
No one will be more excited than the flower girl or ring bearer to have pictures of their important role of strolling down the aisle before you for future memories.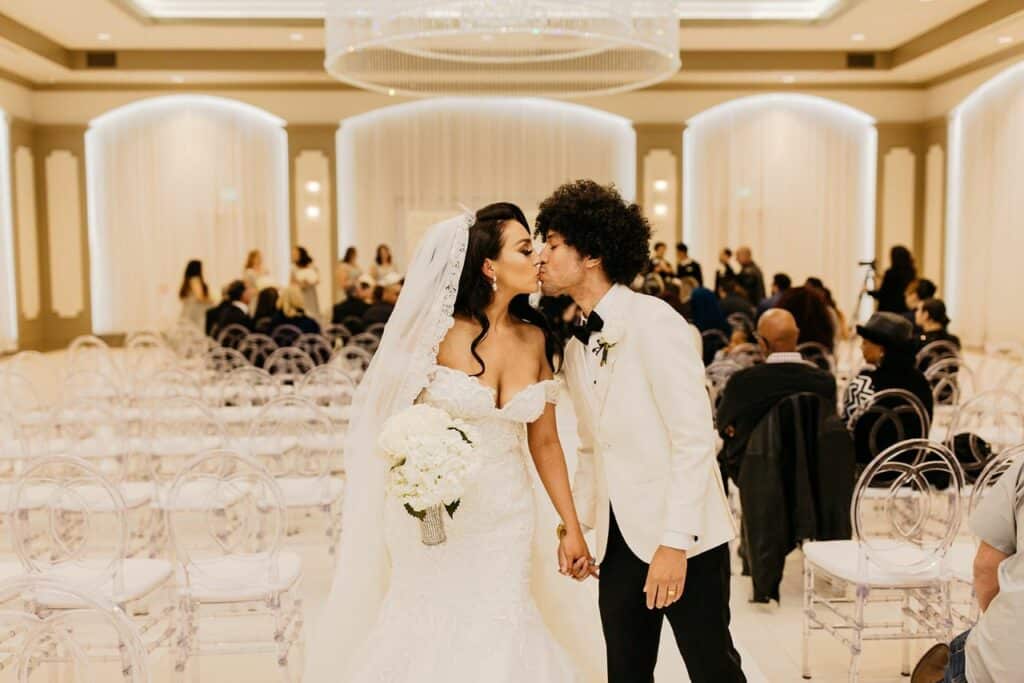 Walking to the Ceremony
You can capture the anticipation of the guests as they enter for the ceremony, or have the photographer catch you as the bride and groom in motion on your way to the ceremony.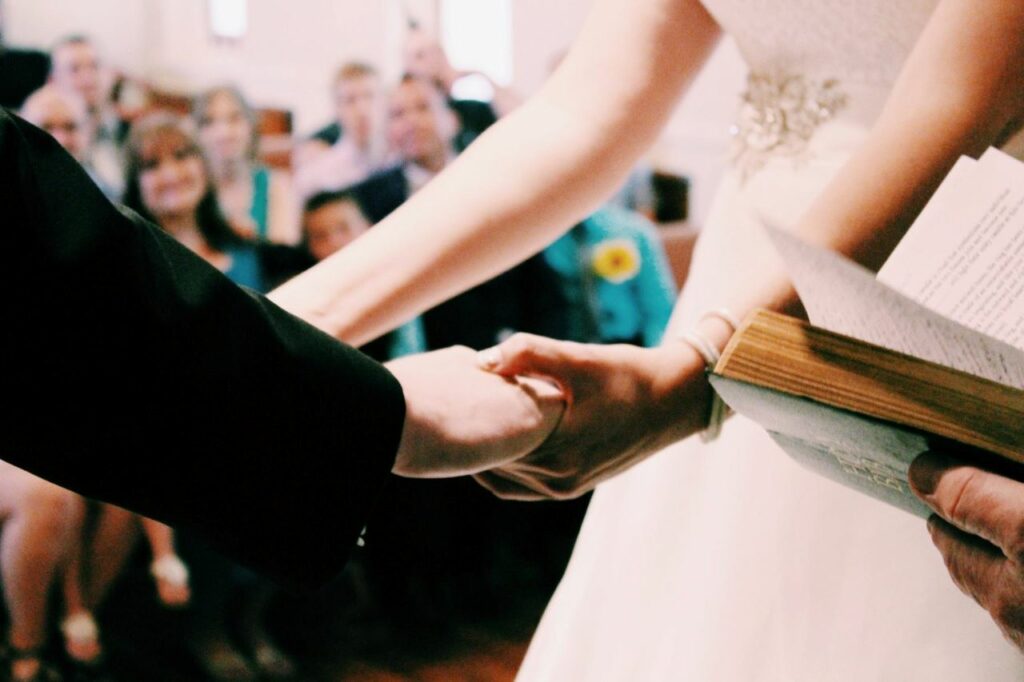 Saying the Vows
These are moments you don't want to forget as your emotions are at their peak with excitement and love for each other. That picture can bring back precious memories and emotions.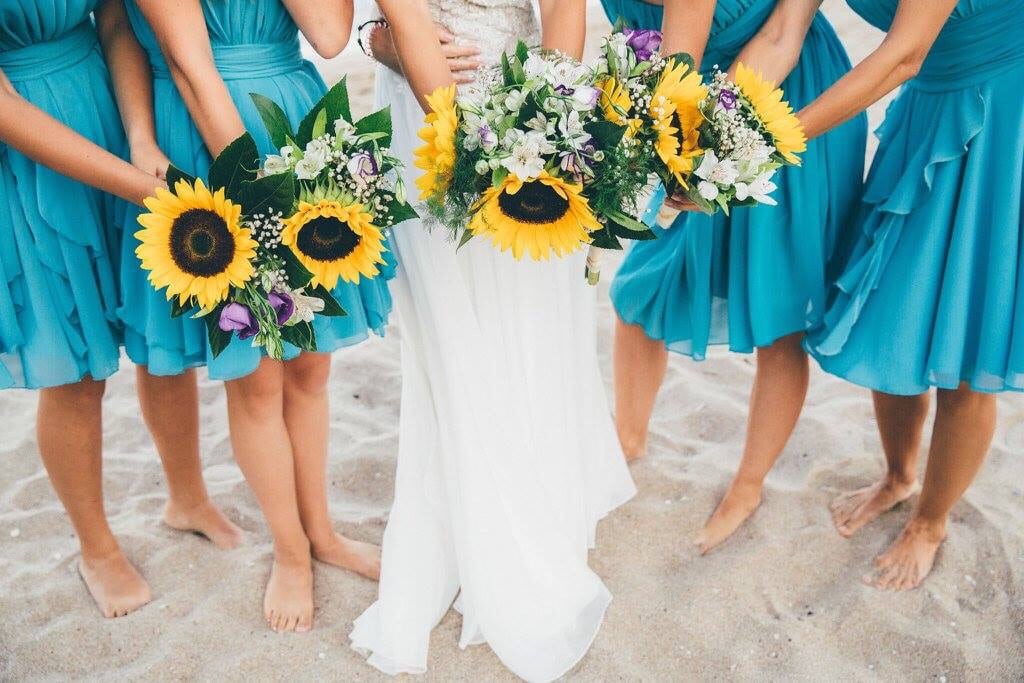 Bouquets Out
If you have beautiful bouquets to compliment the outfits, you'll want to highlight them together.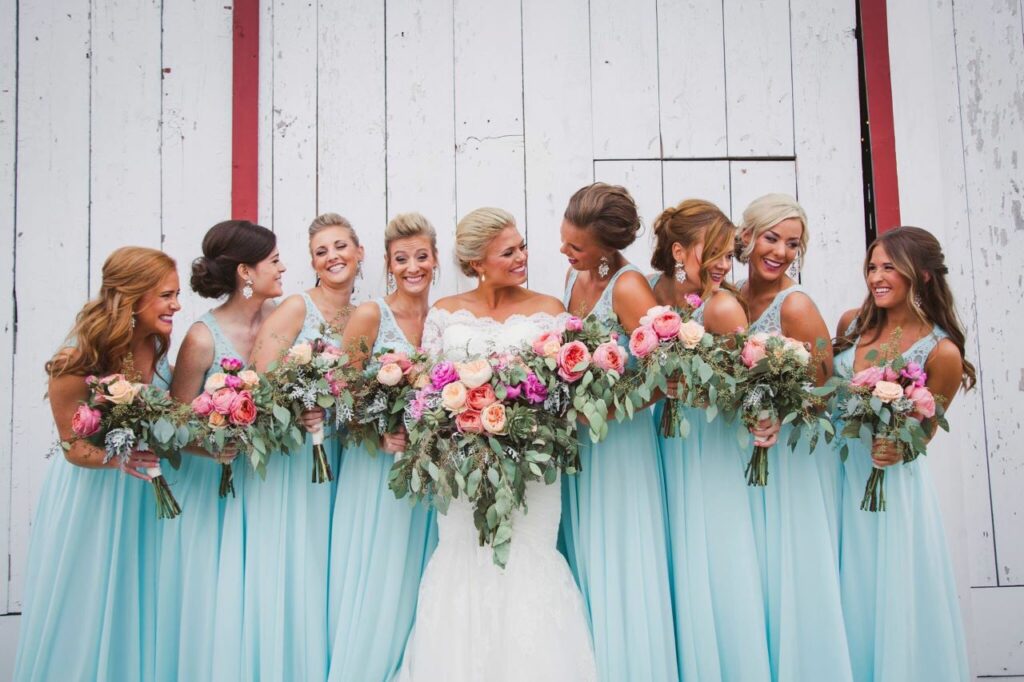 Just the Girls
You took the morning to look the best you can, so document the moment of you all together, whether just bridesmaids, or all the close women in your party.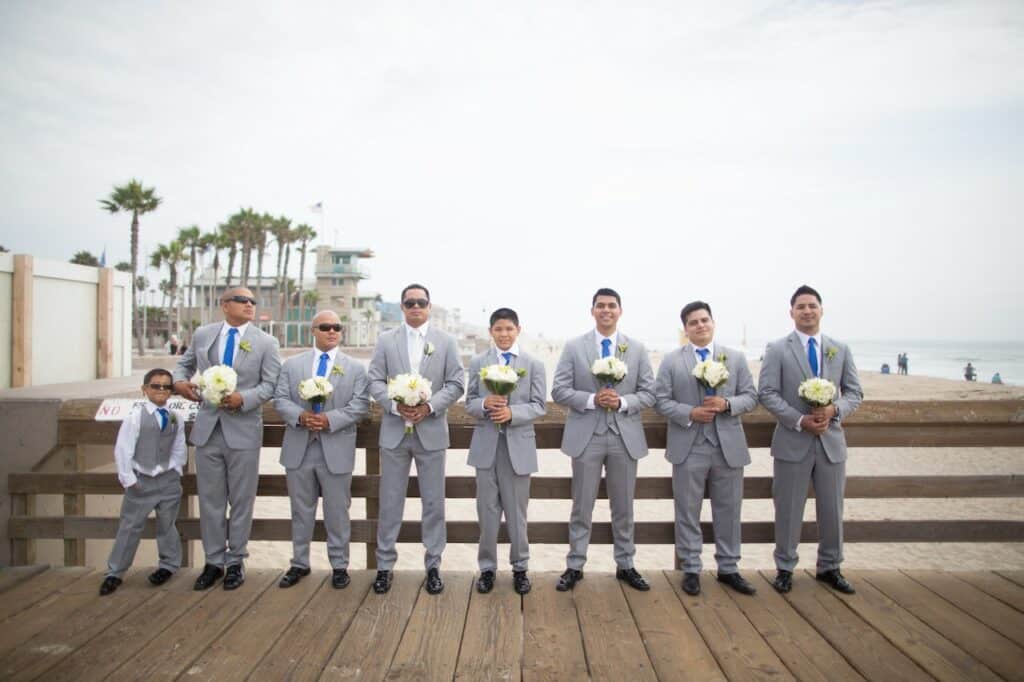 Just the Guys
You can't go without a picture of the guys in your party, and the fun poses they're likely to come up with.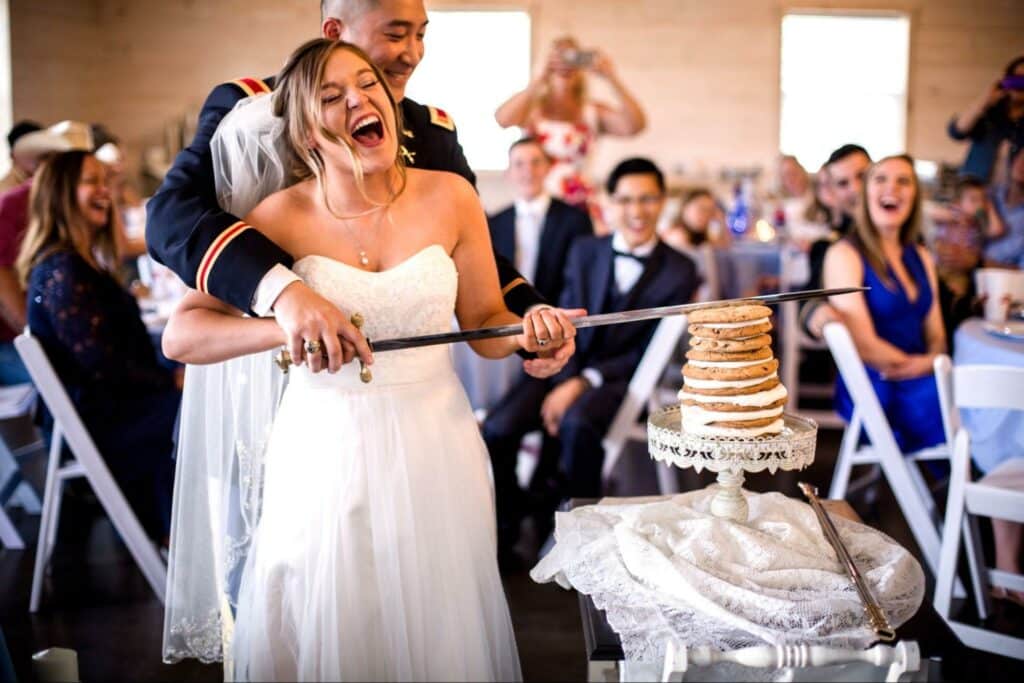 Candid Shot
These can be the most entertaining and heartwarming pictures you can look through as you capture pure emotion and natural movement throughout the reception.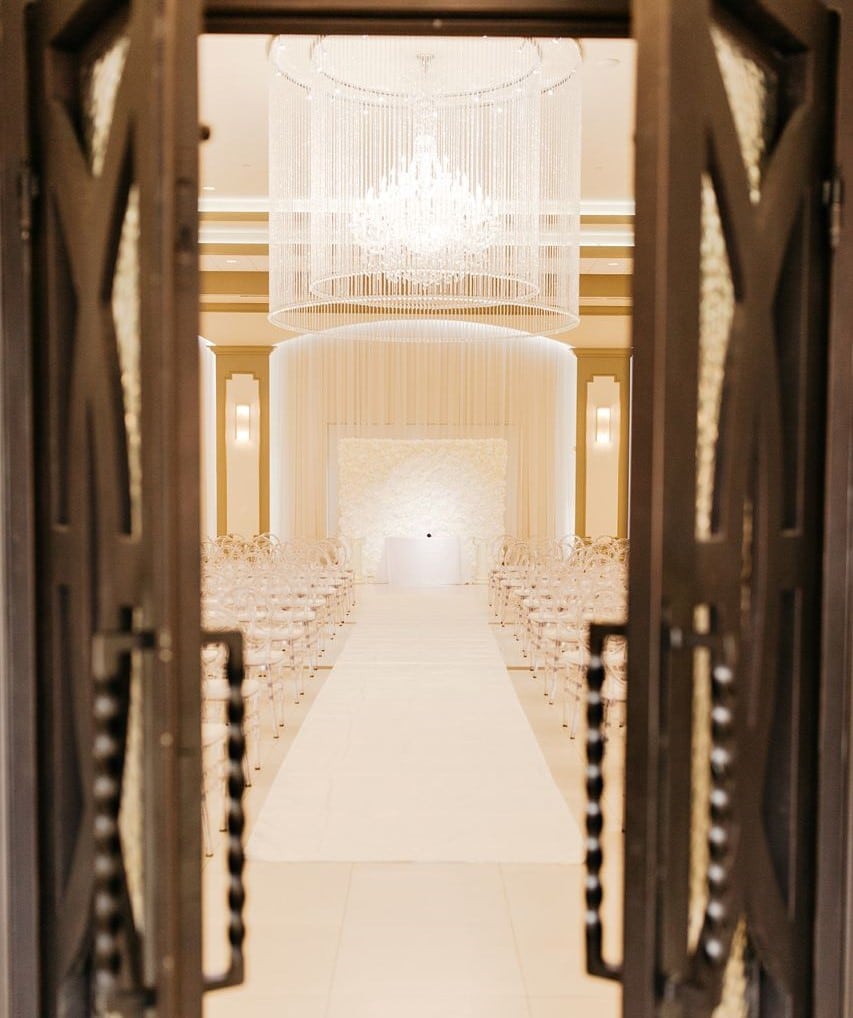 Reception Details
From the wedding bouquets, the chandelier, or the amazing food you have displayed on the table, you want to remember what was there and how it all looked in an amazing way! This is where the photographer can capture custom details that really describe the personality and relationship of the couple.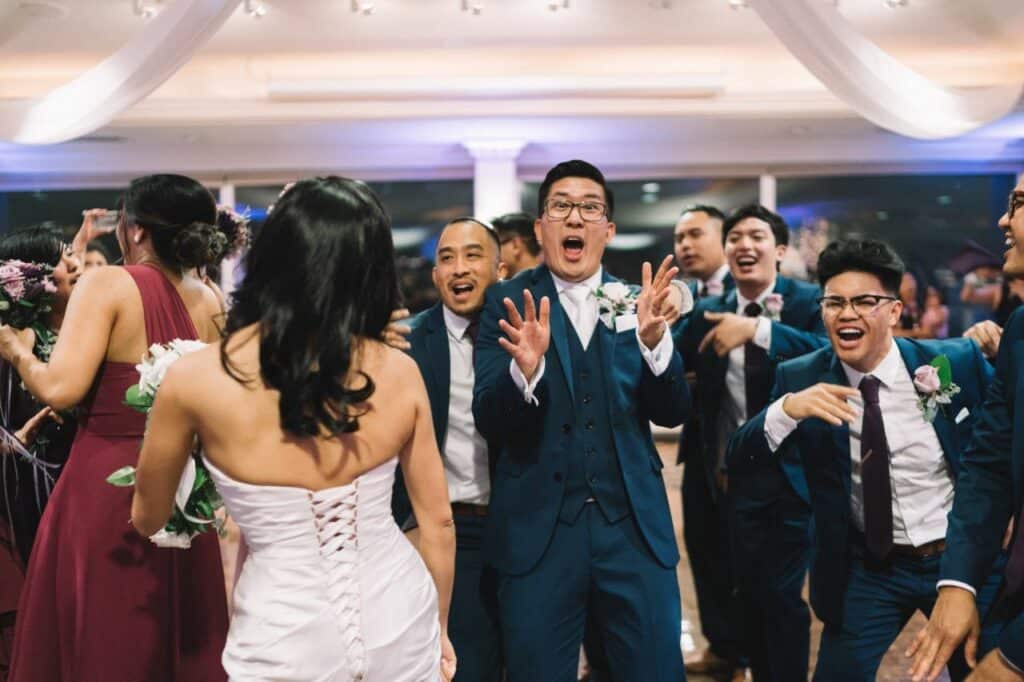 Funny Wedding Party Pictures
It's great to have formal pictures of the couple and wedding party, but the best is to have fun and see what facial expressions are captured when people are enjoying themselves.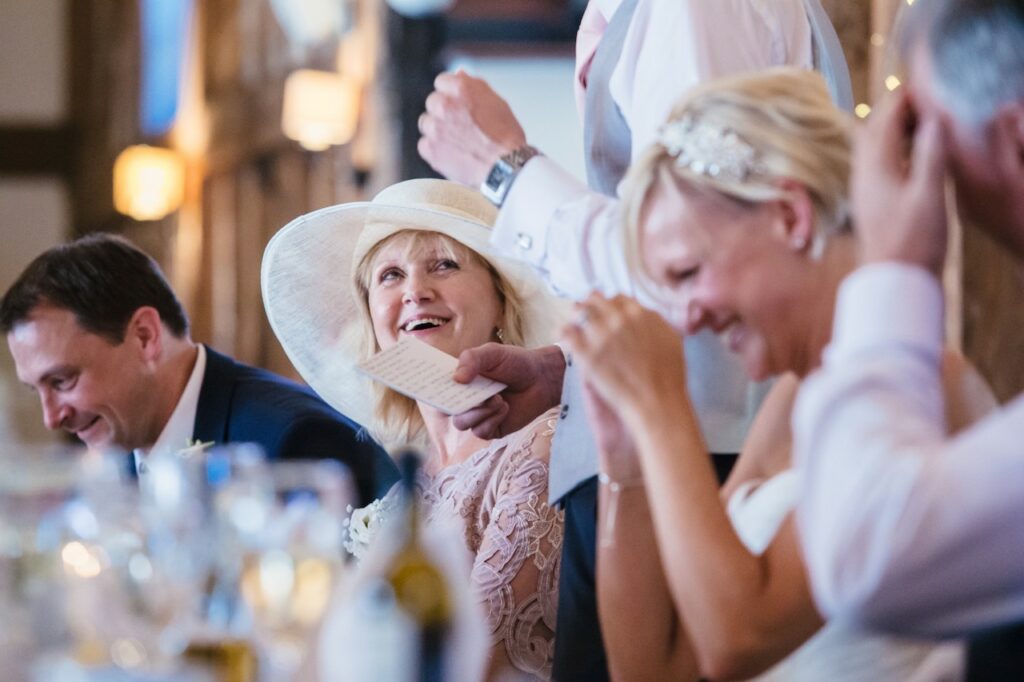 Toasts and Speeches
You may not remember every single word they said, but you may want to remember the feeling you had watching your best friend share their thoughts, or even the embarrassing moments that are brought up to laugh about later.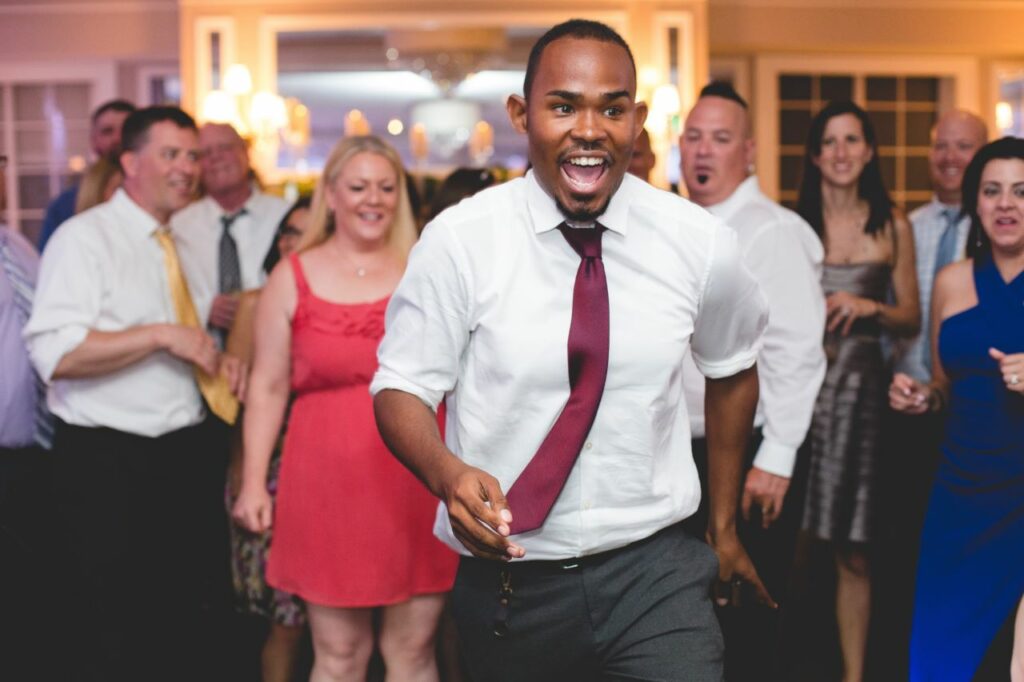 Partying
Great times make for great memories, and with the flurry of activity around you, you may miss out on some choice funny moments that the photographer was able to catch throughout the party.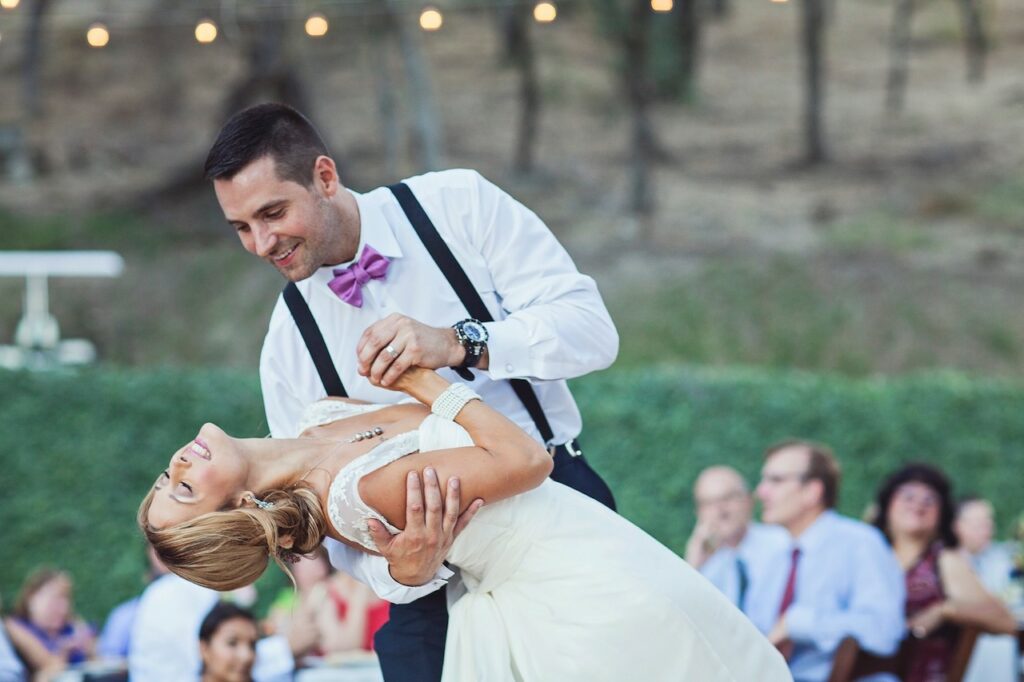 First Dance
If you have a mother and son, or father and daughter dance, be sure and capture those before you finish off with the couple taking over the dance floor.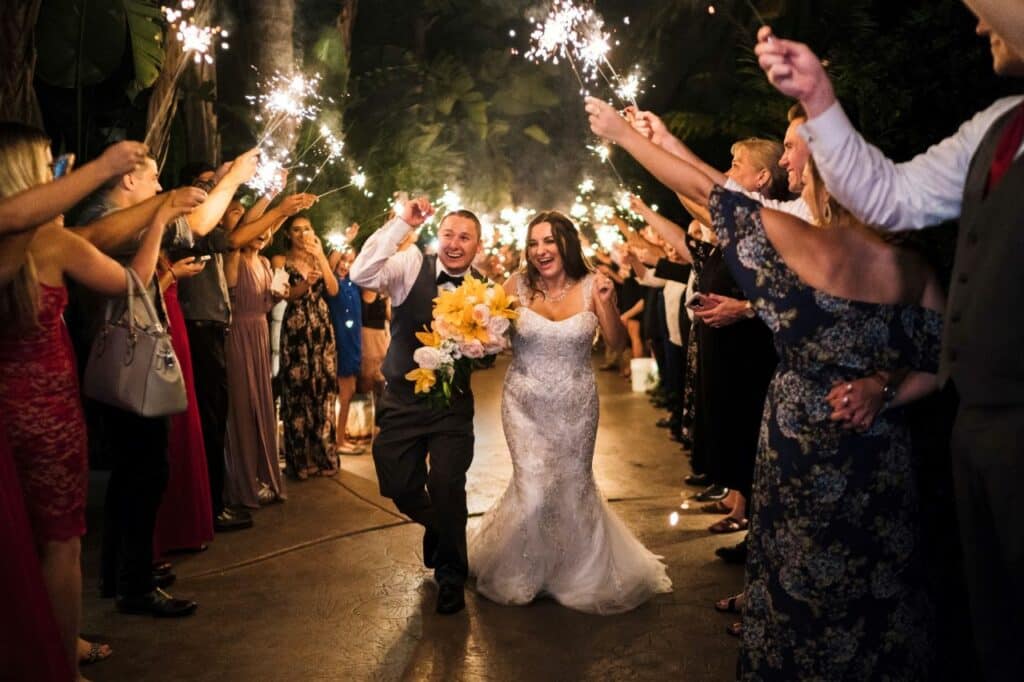 Exit from the Celebration
Catch you and your new spouse going down the aisle of guests, whether they be waving sprinklers, blowing bubbles, throwing confetti, lavender, or rice for good luck and wishes.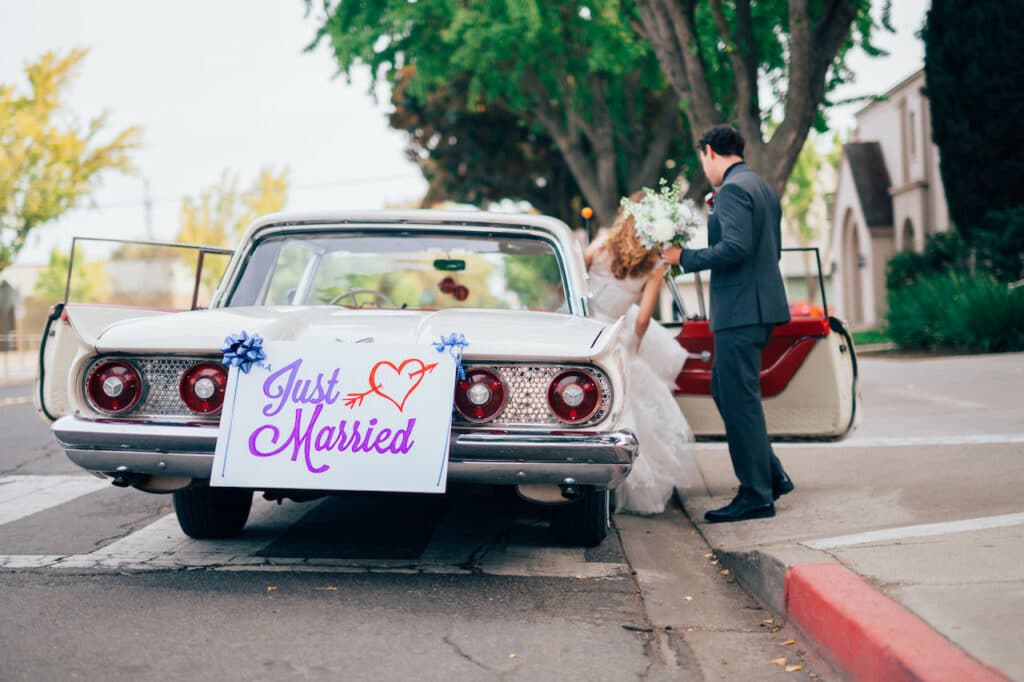 Getaway Car
Whether it's a classy car, or a decked out clunker, be sure and catch the couple in front of it, or driving away in it for lasting memories.