If you're feeling overwhelmed with wedding planning, you're not alone. One of the most challenging aspects is strategically planning your big day in the right order.
We'll give you six tips on what to consider before you officially choose your wedding colors. On the best day of your life, you want to be able to enjoy the celebration and not worry about your venue and colors completely clashing. There will already be minor hiccups (there always are) on your wedding day, but thoughtful planning can iron out any potential disaster.
1. Choose Your Dream Venue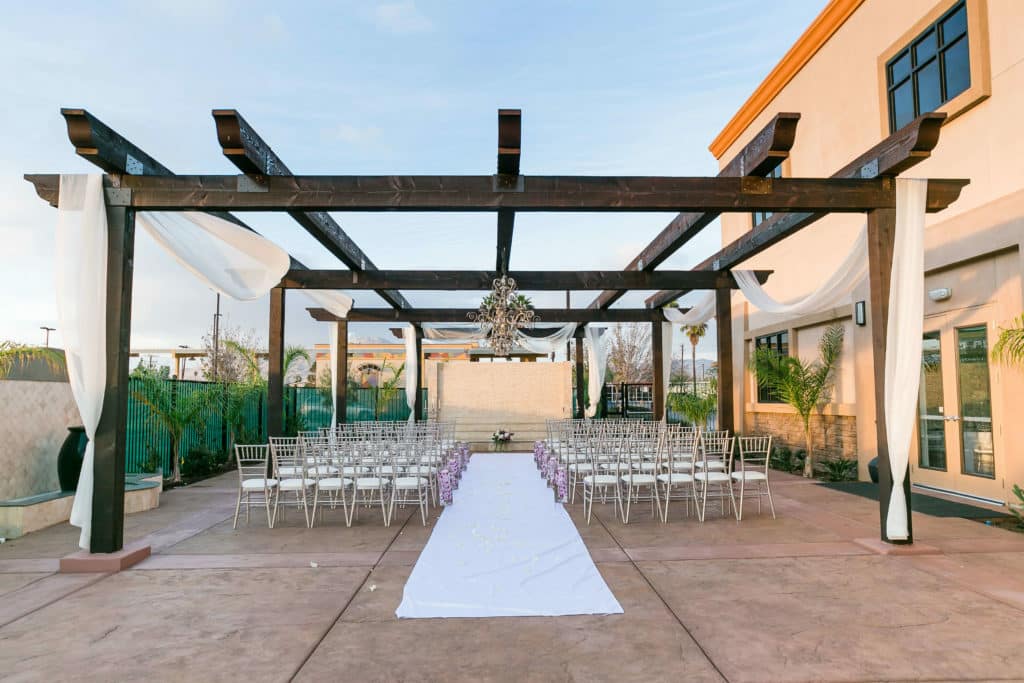 One of the most important decisions you'll make when planning your wedding is choosing your venue.
Your venue will set the tone for the entire day, so it's essential to choose something that has ample space, reflects your style, and has the amenities you need. You don't want to overhaul your colors or decorations because your original choice doesn't work with the venue.
It's best to pick a venue and then plan your colors and decorations around it. That way, you're sure everything will look seamless on your big day!
2. Pick Your Wedding Dress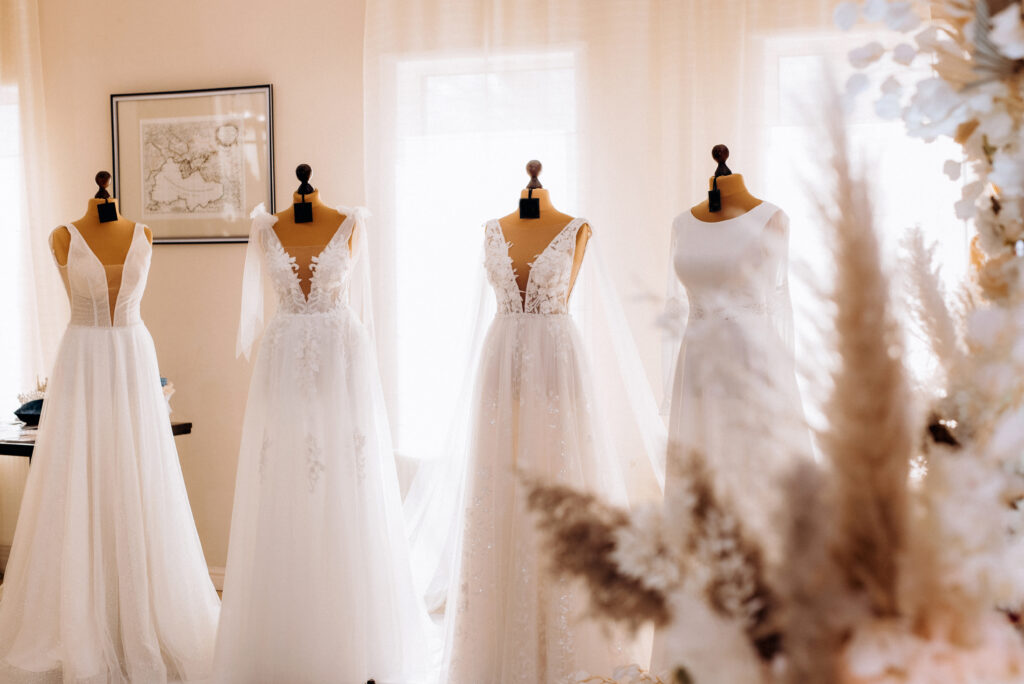 Choosing a wedding dress is one of the most exciting parts of planning a wedding! It's also a main feature of the day.
The flowers are a signature design piece that usually represents your color choices, and you don't want both the flowers and the dress to be competing for attention. Choose your ideal wedding dress first, and then choose the colors that complement your look.
3. Consider the Season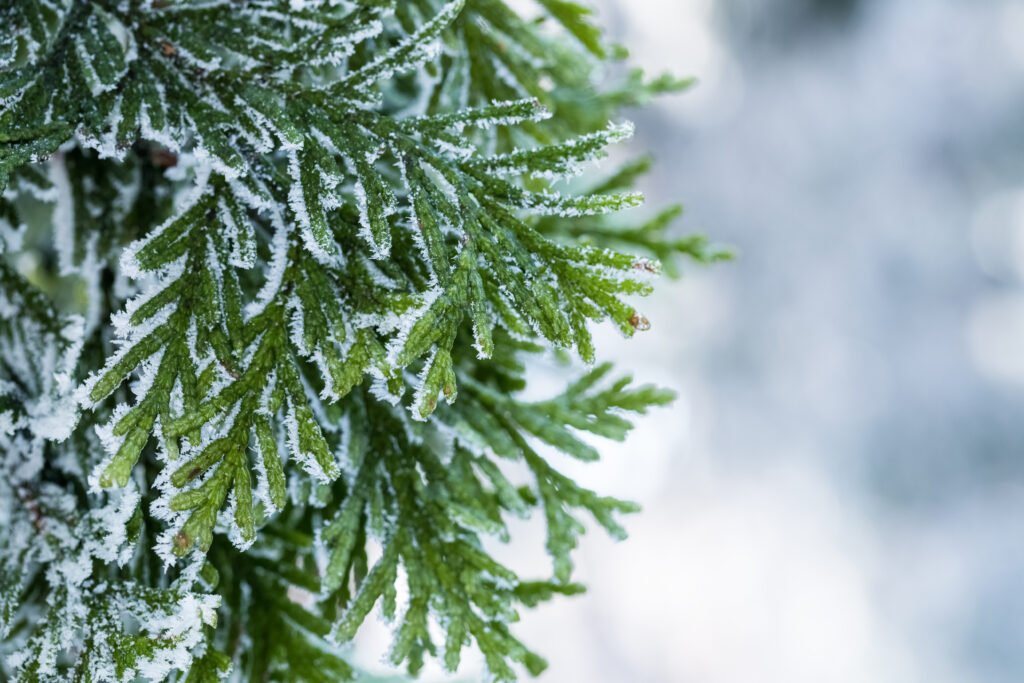 While choosing the right wedding colors comes down to what matches your style or reflects your personal tastes, planning to use colors that complement the season you're getting married in can add elegance and cohesion to your big day, providing a balanced palette of colors. 
For example, if you have an outdoor summer wedding on a scorching day at noon, you might stick with light pastels so it doesn't feel like everyone is melting! On the other hand, if you're getting married in a winter wonderland setting in December, darker jewel tones are perfect for adding warmth and richness. Choosing bright summer colors for a snowy winter wedding could be more of a distraction than a decoration.
No matter what time of year you get married, take into account the temperature and surroundings and choose your colors accordingly. This will guarantee a beautiful, cohesive look throughout the day!
4. Consider Your Personal Style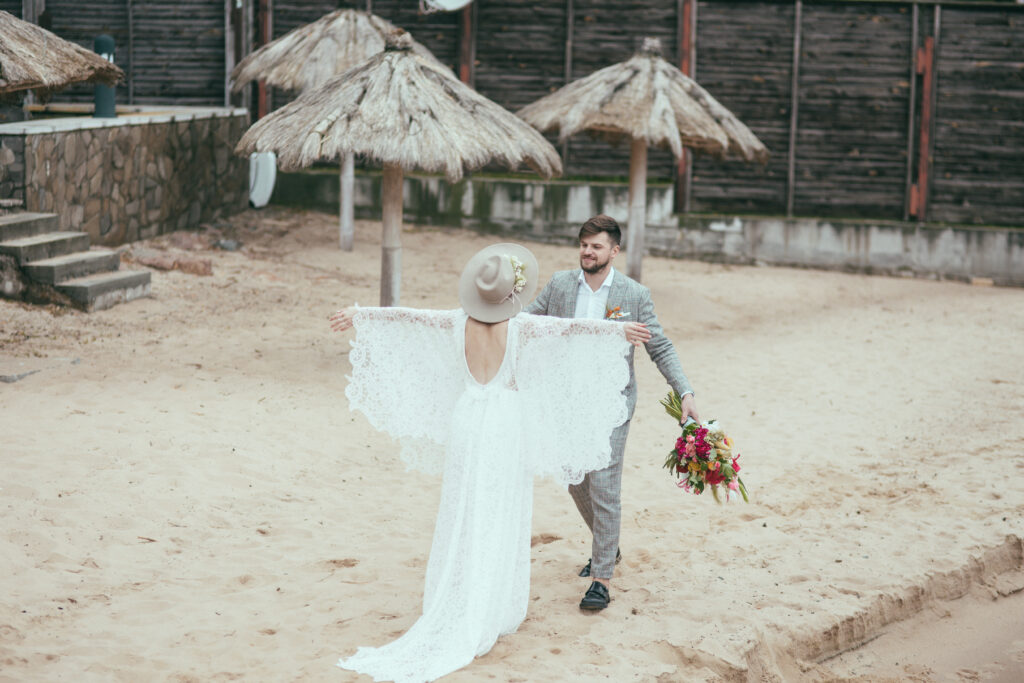 Your wedding is not the time to start experimenting with styles and designs you've never enjoyed. Part of the magic of your special day is that it is quintessentially you! Your friends and family are there to celebrate you and your partner–and celebrating surrounded by a design that you love just makes the day more memorable.
Think about what styles you've always been drawn to–rustic, beachy, bohemian, modern? Choosing a color palette that reflects your taste is much easier after deciding what atmosphere you want to create.
5. Brainstorm the Bouquet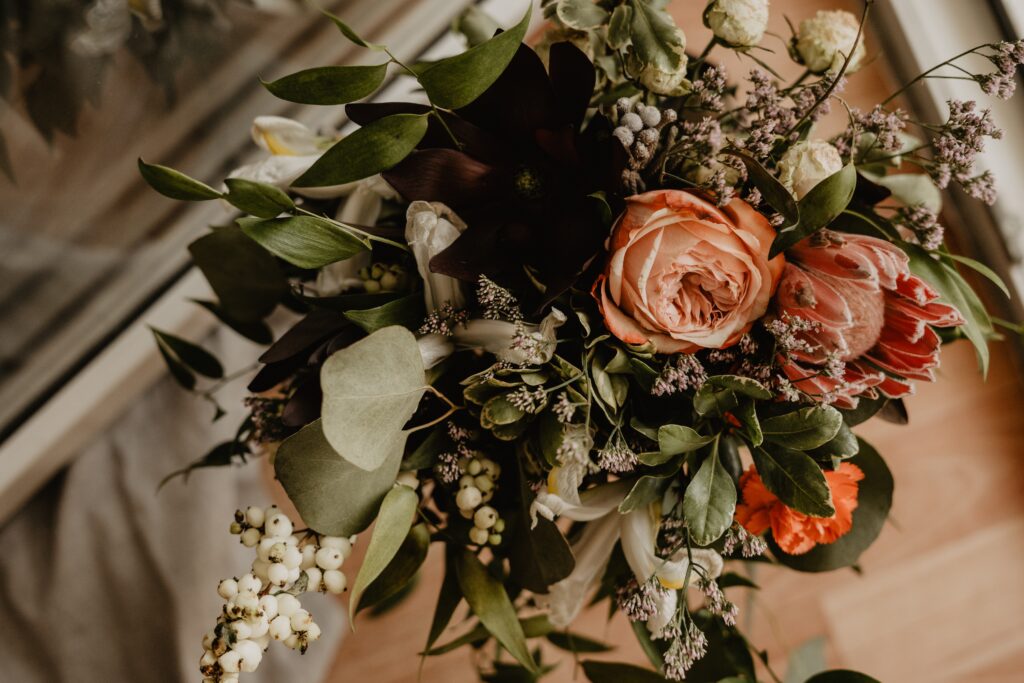 While the bouquet is an accent piece in your wedding, it is still a crucial design element. You don't necessarily need to know what you want the bouquet to look like before choosing colors, but you should brainstorm ideas.
Do you want an earthy, trailing bouquet of all white flowers and eucalyptus that complement your look but don't include your wedding colors? Or do you want your bouquet to have each wedding color included to tie everything together?
Your bouquet is your main accessory, and you want it to stand out–but not at the expense of clashing with the rest of your wedding design!
Next Steps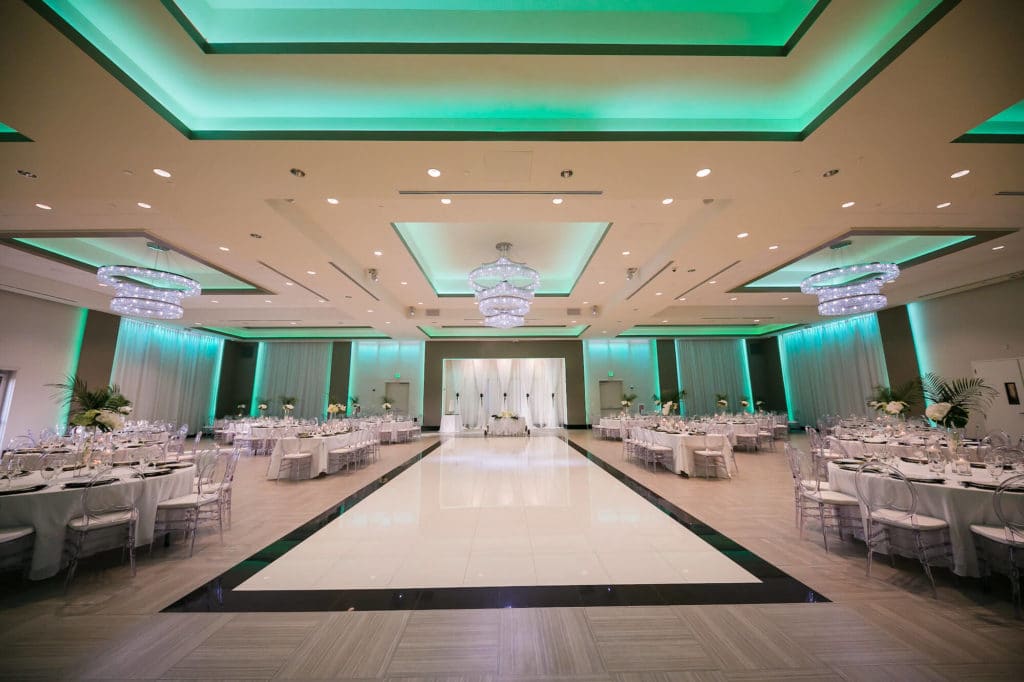 Before choosing your wedding colors, be sure to contact Marinaj Banquets & Events to pick out your perfect venue. Once you know what the space looks like and the amenities included, you'll better understand how to tie everything together!