It's no secret that weddings can be expensive. But just how much are wedding prices these days?
The total price of your wedding will depend on a number of factors, including the size and location of your wedding, the type of wedding you want, and the number of guests you plan to invite. If you're just starting to plan your wedding and are wondering how much a typical wedding costs, we've got you covered.
The average price of a wedding in the U.S. in 2021 was $28,000 according to a study published by The Knot. Factoring in the engagement ring raised the total to $34,000. Let's break down those wedding prices to see exactly where that money is typically spent—and we will show you how you can save money as well!
The Invitations: $300–$1,000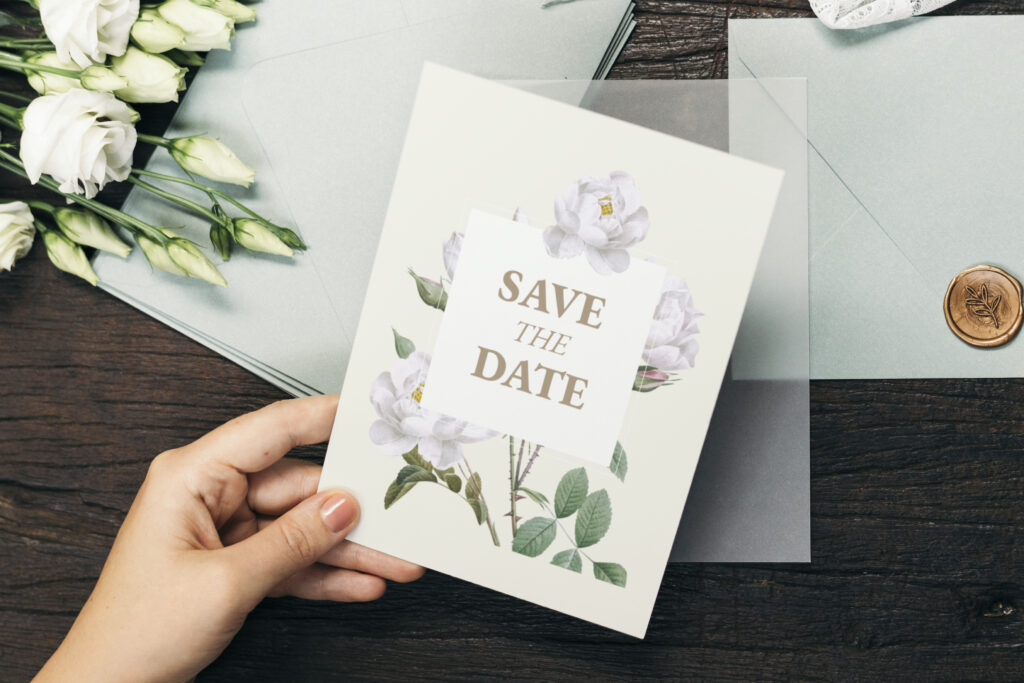 The wedding invitation is often the first glimpse your guests will have into your wedding and sets the tone for your big day. The price of your wedding invitations will vary depending on the stationery you use, what you include in the invitation suite, and the number of guests you invite.
The Photographer and Videographer: $1200–$10,000
Your photographer will capture all of the special moments on your big day, so you'll want to choose a photographer that you feel confident will do a great job.
Photographer wedding prices vary depending on the experience of the photographer and the number of hours they'll be shooting on your wedding day, but they average around $2000 (and even higher at $3000–4000 in California). If you are planning on hiring a videographer make sure to budget for that as well, which on average is an additional $1,000–$2,000.
The Dress: $1,000–$3,000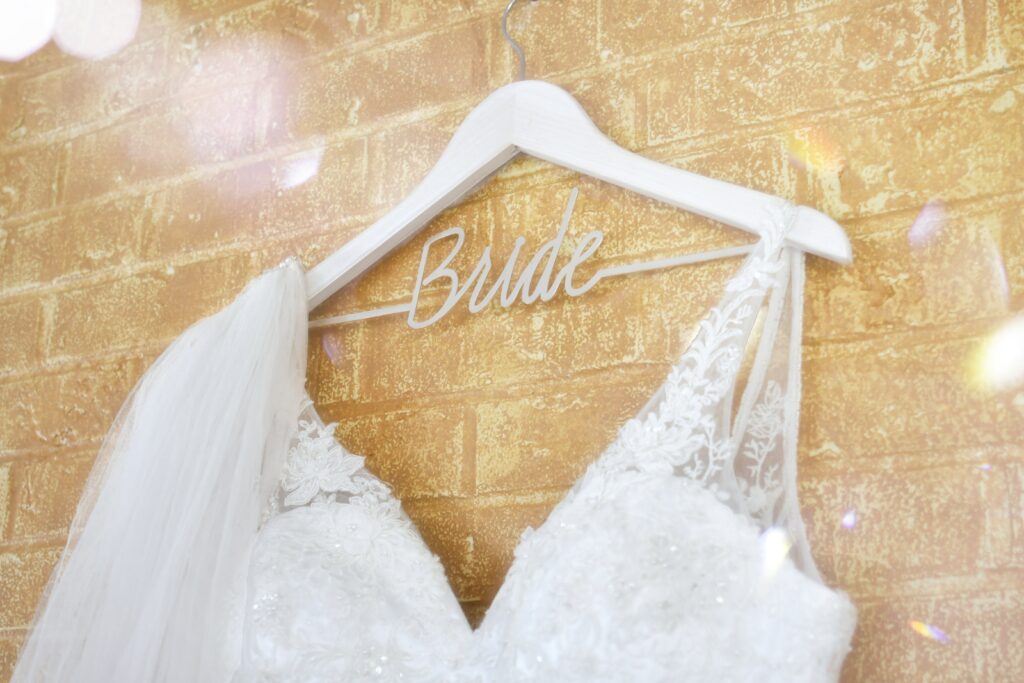 Your wedding dress is one of the most important decisions you'll make when planning your wedding. You want to feel confident and beautiful! The average cost of a wedding dress is between $1,000–$3,000. However, luxury and designer brands can be in the $4,000–$10,000 range. You will also want to factor in alterations, which usually range from $50–$500.
The Venue: $3,000–$15,000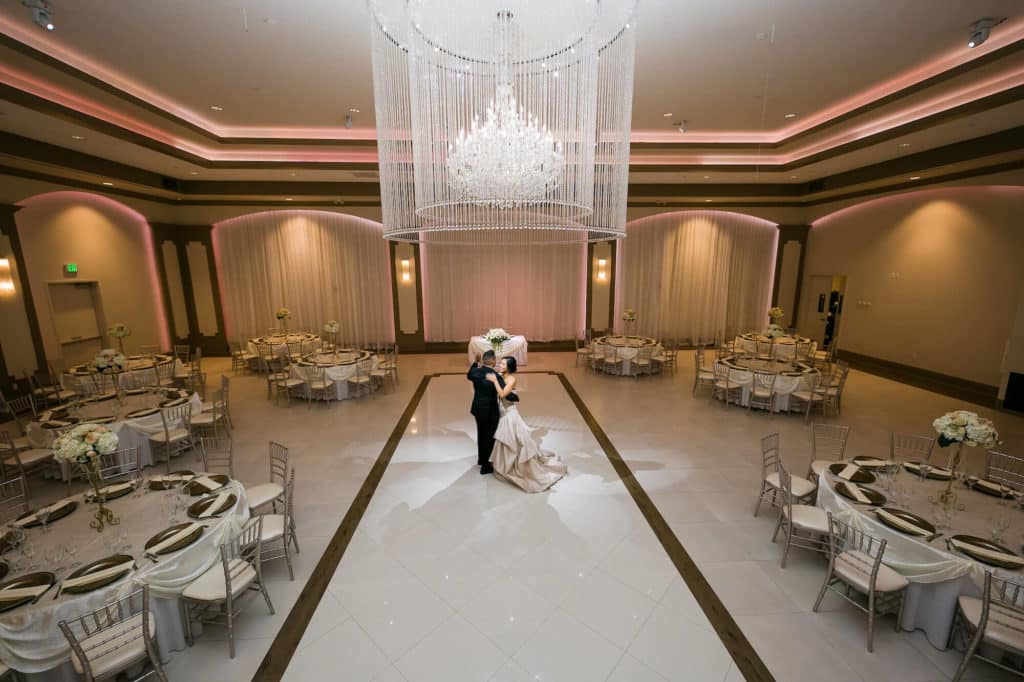 The wedding venue is a critical part of your big day. It will be featured in all your photos, so you want to choose a wedding venue that you love. 
The average wedding venue costs around $11,000. The price will depend on the location, size of the venue, time of year, day of the week, and other factors. If your ceremony is at a different location than your reception, your price will be higher.
An all-inclusive venue is one of the best ways to save money on your wedding. These venues can be the site of both your ceremony and reception, which cuts decoration and transportation costs.
All-inclusive venues also typically have chairs, tables, linens, centerpieces, and place settings available to you, which is cost-effective and convenient. They generally offer in-house catering and bar service. Many venues also have partner vendors you can choose for your invitations, photographer, DJ, flowers, etc.
By bundling all of these elements together, you can save money and time, allowing you to have the stress-free and picture perfect wedding of your dreams.
The Cake: $350–$700
The average wedding cake is priced between $350–$700, but more elaborate cakes can cost upwards of $1,000. But if cake isn't your thing, many couples are opting for more unique dessert ideas that reflect their personal style—choose a centerpiece dessert that truly represents you!
The Flowers: $750–$3,500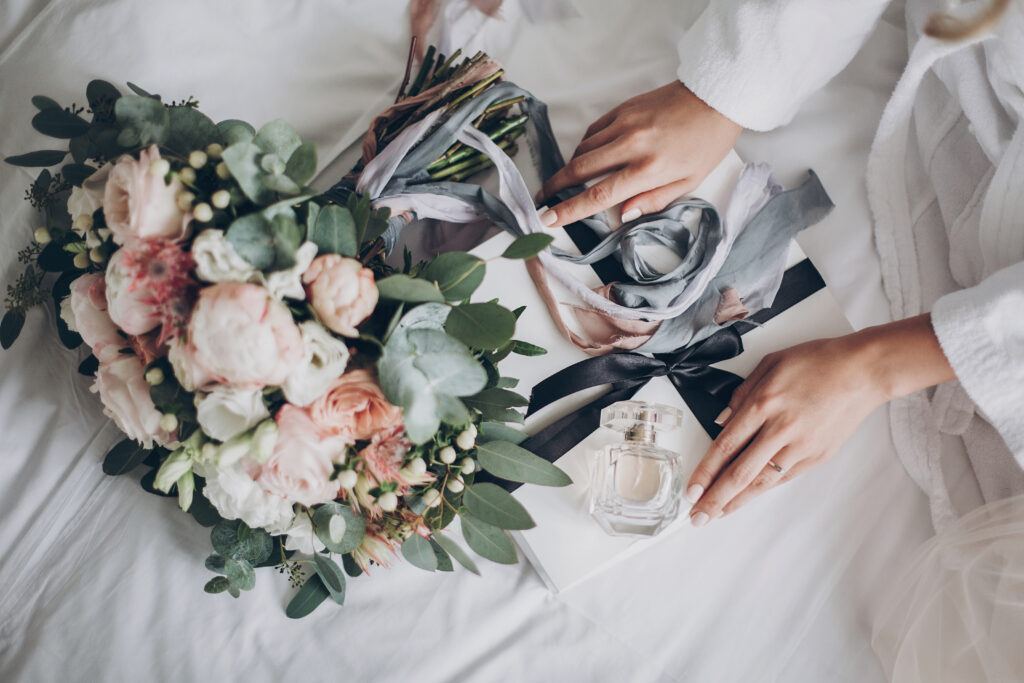 Fresh flowers are a must for many wedding ceremonies and receptions. The average price of wedding flowers is between $750–$3,500, depending on the number of guests you have and the types of flowers you choose.
Make sure to consider bouquets, boutonnières, corsages, centerpieces, and floral arrangements and decor at the ceremony and reception. Break down the cost of each to determine your total floral budget.
The DJ or Band: $1,000–$5,000
A wedding DJ typically costs $1,000–$2,000, while a live band is more expensive and costs around $4,000. Many couples want both a live band during the ceremony and a DJ for the reception, so you'll want to factor that into your budget as well.
The Catering: $5,000–$10,000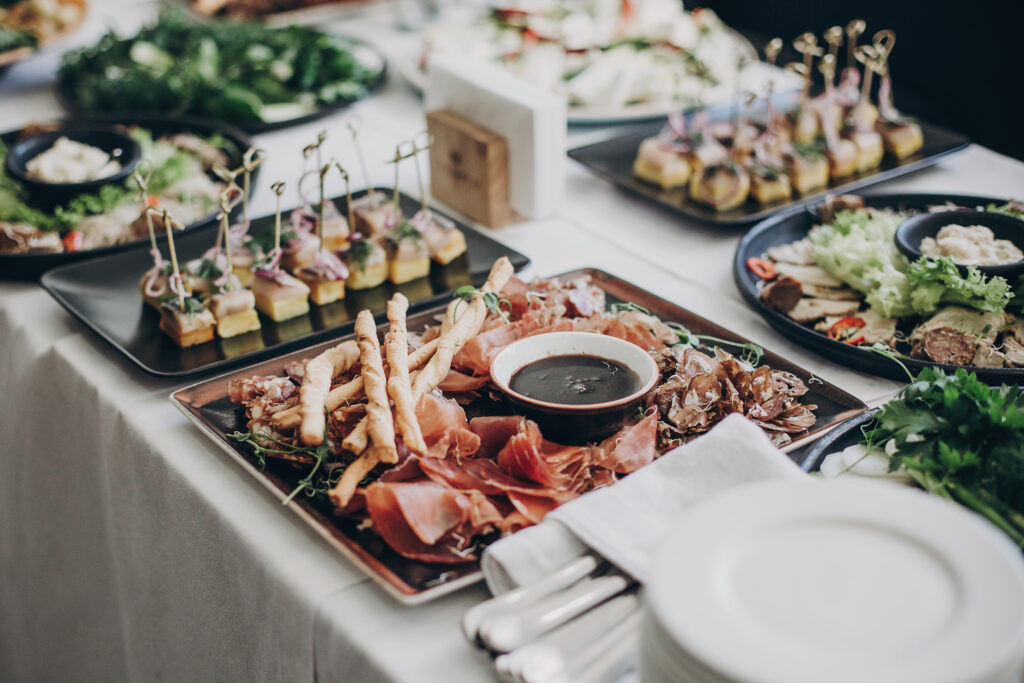 The price of catering at your wedding will depend on the number of guests, the type of food you serve, whether you serve alcohol, and whether you have a plated meal or buffet. The Knot reports that you can expect to spend about $75 per head.
Hair and Makeup: $200–$500
About three quarters of brides choose to hire hair and makeup professionals for their wedding day, and they typically spend $200–$500. Many hair and makeup artists also have a wedding day package that includes both the bride's and bridesmaids' hair and makeup—you can expect to spend around $50–$100 per person for members of your bridal party to get their hair or makeup professionally done as well.
The Rehearsal Dinner: $1,000–$3,000
The rehearsal dinner is a great opportunity to thank your wedding party for all their help leading up to the big day. The cost of the rehearsal dinner will depend on how many guests you have and where you choose to host it. If you host the rehearsal dinner at a restaurant, the average price is around $50 per person. However, if you choose to have the rehearsal dinner at a more upscale venue or cater it yourself, the cost will be higher.
Transportation: $500–$1,200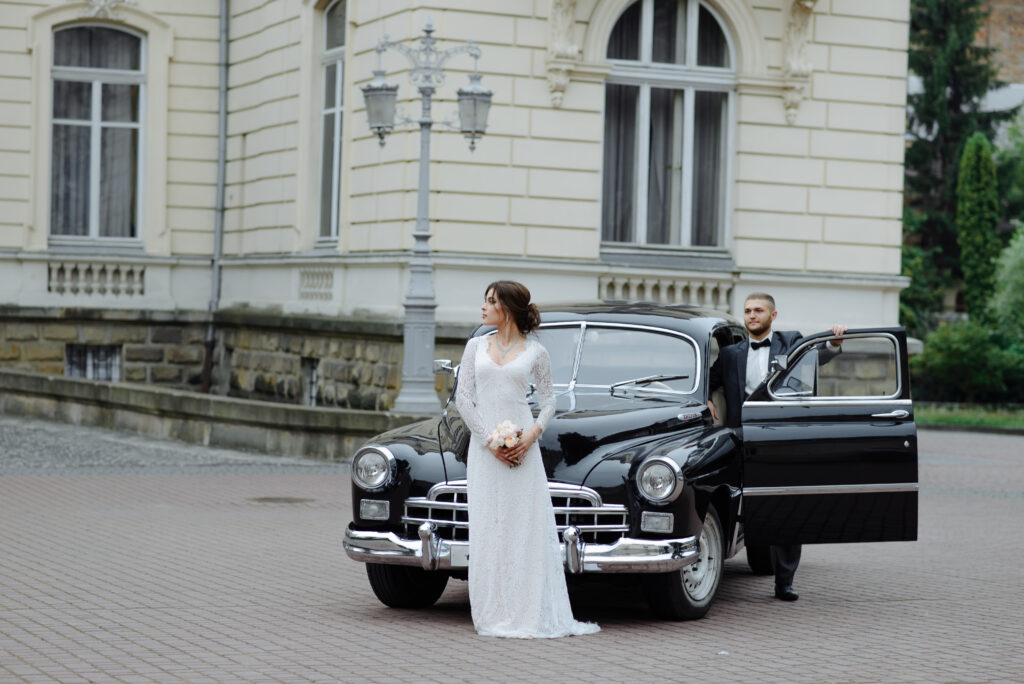 When determining your wedding transportation costs you will want to consider transportation for yourself as well as your guests. Think about how you want yourself and your guests to get from home or the hotel to the ceremony, the reception, and other events on your big day.
The Rentals: $500–$10,000
Depending on your wedding venue, you may need to rent tents, tables, chairs, other furniture, linens, dinnerware, centerpieces, lighting, a dance floor, a ceremony arch, and other decor.
The cost range for rentals is wide because the price largely depends on what the venue already has, how elaborate you want your decor to be, and other personal preferences.
Get the Wedding of Your Dreams at Marinaj
Your wedding is the most important day of your life, so knowing your budget and how much wedding prices are is a good place to start. Don't worry if your plans are exceeding your budget—there are great ways to save money through an all-inclusive venue such as Marinaj Banquets & Events. We can't wait to help you plan your big day!