Special occasions require beautiful flowers, and a wedding is no exception. It's an opportunity to enhance the fragrance and color of seasonal blooms, and create a memorable display on this special day. Here are some tips for knowing what types of flowers you'll need for your wedding, and how to decide the best way to implement them into your wedding.
Whether you decide to incorporate them in boutonnieres, as centerpieces, on an archway, bouquets, or even as wedding favors, here are a few tips on which flowers to choose and for what purpose.
Visit Your Venues
Once you have your wedding date, you need to confirm the wedding venue of your choice, and solidify your choice of arrangements and floral displays. First, be sure and survey the space, noting any structures where flowers could enhance the décor, help lead the guests to the reception line, or accent a wedding arch. Consider even walking the path your guests will take through the building from entrance to exit to find the best, most visible places for any floral arrangements.
Next, think about table displays, and types of decorations you would like to incorporate to decide what types of flowers would work best, and how many of them you would need to enhance the decorations without overpowering them. Consult with the venue about what options they suggest, since venue owners have experience from other events and can suggest what works well for wedding floral displays on their premises. Make a list of everything you need, from centerpieces to aisle decoration to maximize your time consulting with a florist.
Fix a Budget
It's easy to get carried away with designs, varieties, and colors when shopping for the right flowers. Make sure and fix a budget so you can balance affordability with the best displays to enhance your wedding reception.
Consider even prioritizing the types of flowers you want to get for the event—your bridal bouquet being at the top, since that is the most photographed, and complimentary to your outfit as a whole. The quantity of flowers you need will depend on how you want to decorate, since sometimes less is more, which will also influence how much you end up spending on the venue.
Incorporate Your Color Scheme
Many weddings have a color scheme with flowers either reflecting, or complimenting that theme. You might also consider the seasons as well; for example deep, or metallic colors really pop during the winter.
If you decide to have flower wreaths for your bridesmaids, be sure to include those flowers through your other decorations as well, so the theme is cohesive. And if you have difficulty finding the right colored flower, you can use neutral colored flowers with accented ribbons and decorations to go with the color scheme instead.
Choosing Your Flowers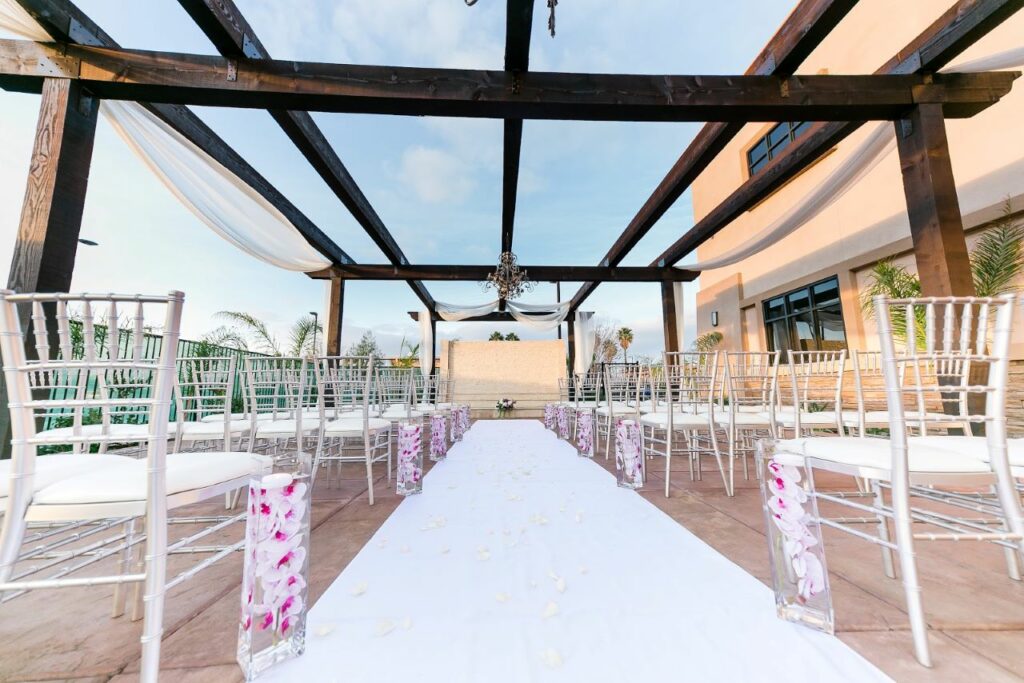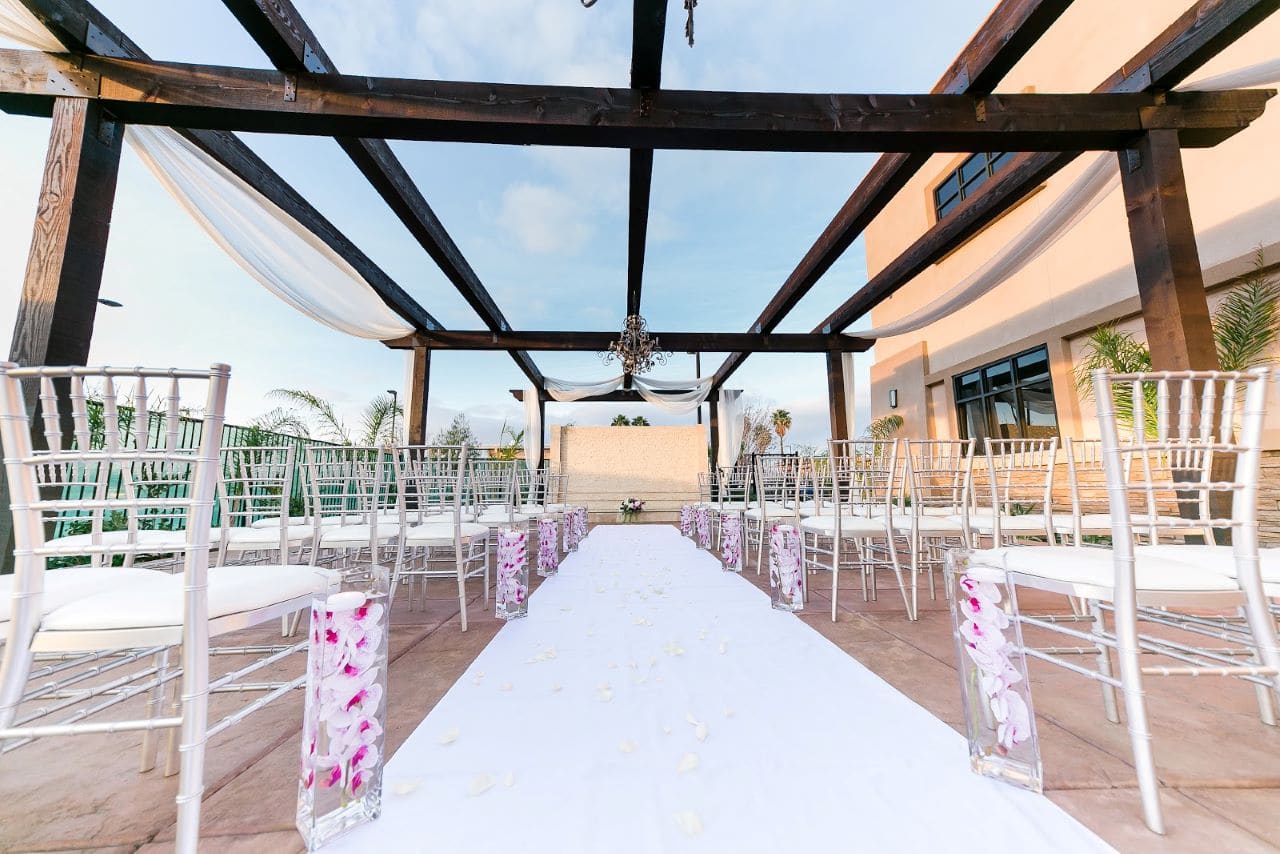 This is your day, so select floral decorations that either enhance the venue, or choose flowers that have a special meaning for you. You may have a few favorites in mind, but work with a florist to find the best combinations. A good florist will also be able to advise on the logistics of what flowers work well for specific areas such as arches and aisles. 
You might also consider the flowers in season for your wedding, depending on the look of your venue; it would look a little off to pair an elegant, crystal-themed venue with sunflowers, or a barn venue with orchids, as those flowers are often used for very different styles. Choosing flowers in season also increases the chance that those flowers are cheaper because they are more prevalent at the time.
As far as bouquets are concerned, you might be surprised by the number of options available, and what flowers go best for each style, so be sure and consider what would compliment your style best before solidifying the types of flowers you want in your bouquet.
What to Do with Flowers Afterward
You just spent a lot of money on your floral decoration, so what do you do with it after the wedding? You can toss your bouquet, or preserve it as a memento. Some floral displays are gifted to people who could not attend. 
When figuring out the logistics of the cleanup for your wedding, most of the time the venue will take care of the details for you, but one nifty way of decorating is to use decorations which the guests can take home with them, such as a small succulent, or miniature, potted pine tree. You can use potted arrangements, and either announce that the guests can take some home with them, or post notes near the decorations they can take home with them.
There are many ways of decorating, and enhancing your wedding with flowers, so getting an idea of what you're looking for, how to arrange them, and planning out what will happen to the flowers will set the scene for a beautiful wedding.