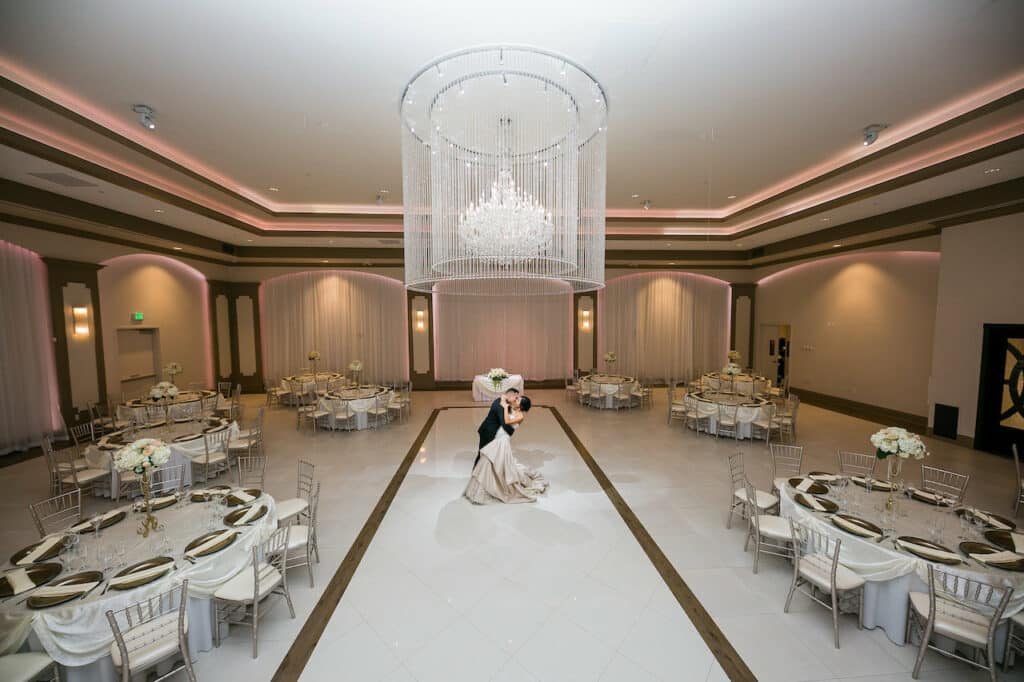 Making your wedding reception a fairy tale takes vision, and planning, but it can be one of the most delightful journeys of your life. Here are a few ideas for those looking to create an elegant fairytale wedding reception.
1. Theme
There are quite a handful of fairytale wedding themes to choose from, especially if you're going for a Disney vibe, you can bring out that princess look and style on your wedding day. Of course, you can also choose a more subtle theme, such as a general fairytale ambience, or secret garden feel.
2. Fairytale Wedding Invitations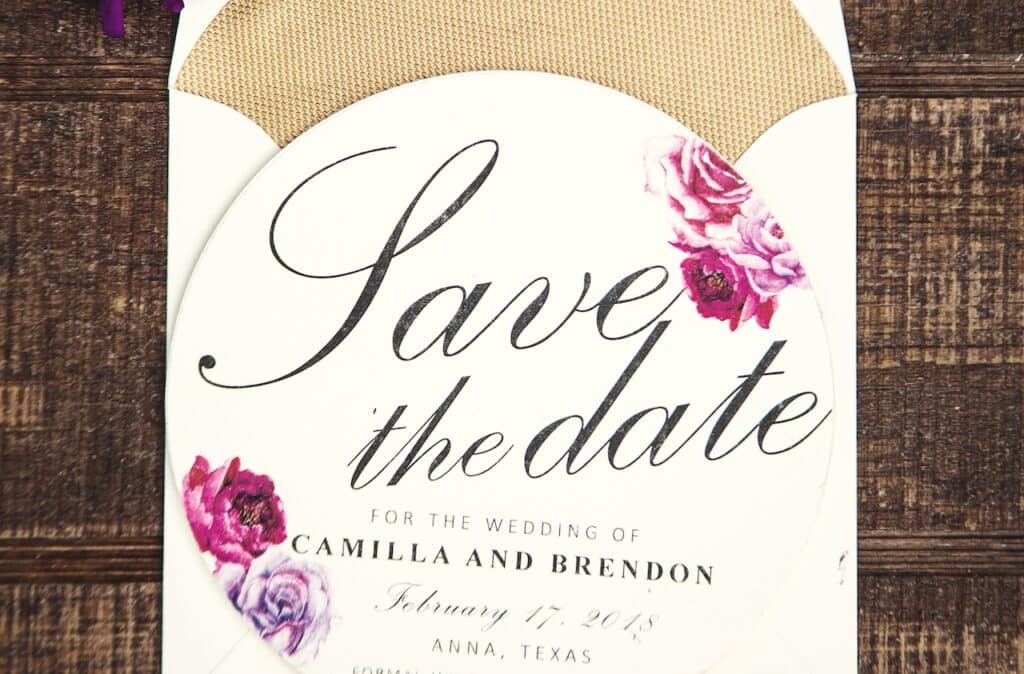 Invitation cards are the first glimpse your guests see of your preferred wedding theme. Let your imagination inspire you, and whether you keep it along the Disney princess theme and create a theme alluding to that fairytale. You can choose delicate flowers and elegant print, calligraphy, a castle painting on it, or even have the card itself shaped like a castle with gilt designs on the inside.
3. Rose Table Setting Reception Venue
The hack to achieving your desired wedding theme without overwhelming the look with one element is a skill in maintaining subtlety. Paired with elegant candelabra and beautiful color palettes, roses are the secret to introducing the "Beauty and the Beast" feel to your wedding reception.
4. Lantern Centerpieces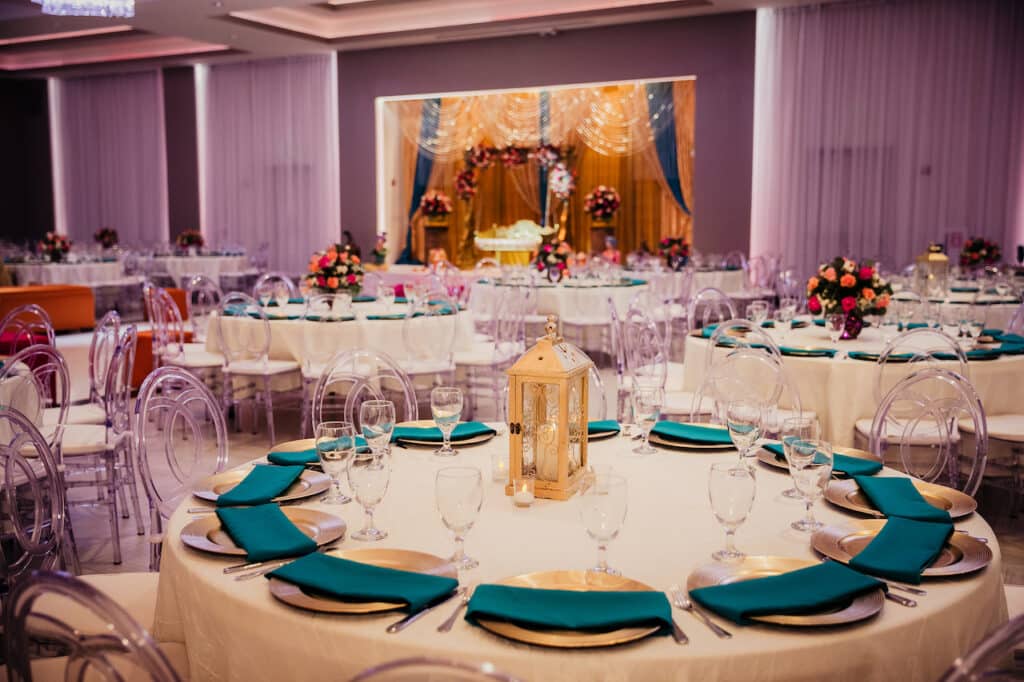 The breath-taking sight of floating lanterns could be the magic touch for your wedding reception. While this can be a hassle, you could use the lanterns as centerpieces instead. If your reception venue lends itself to hanging lanterns, consider draping lanterns along the walls or from the ceiling.
5. Butterfly Forest
To intrigue your guests, consider inviting them to an "enchanted" forest for your big day. You can string monarch butterflies from the ceiling, or hang garlands of flowers around the room. Place live flowers in certain strategic areas to add the aroma of fresh flowers in addition to the aesthetics.
6. Nature-Inspired Wedding Cake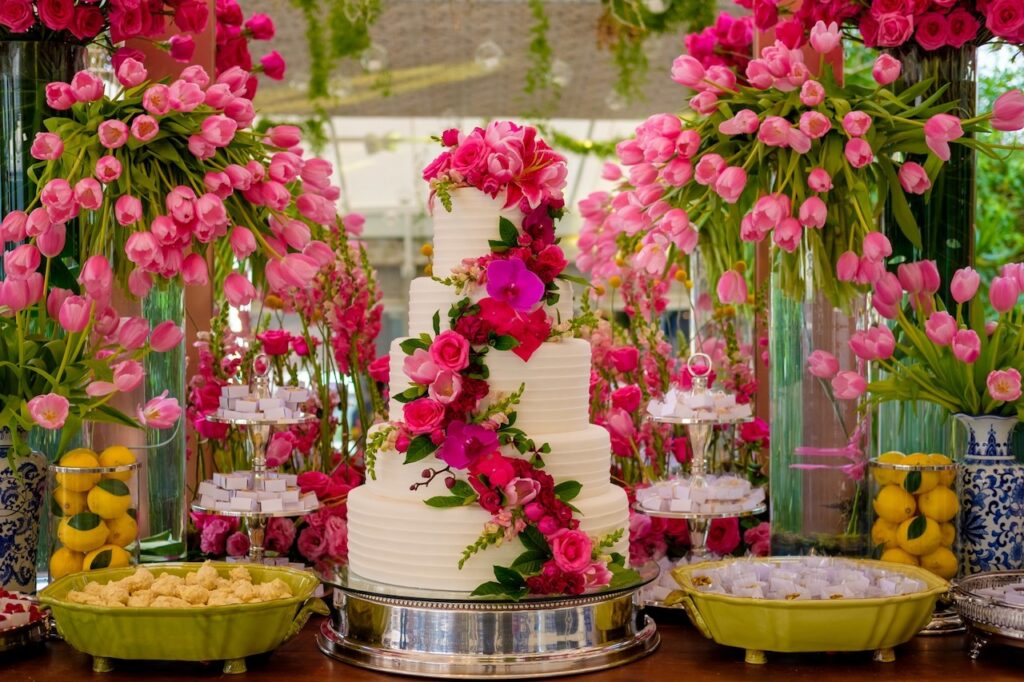 The wedding cake is one centerpiece of modern-day weddings. You could inspire your fairytale wedding using the cake as the centerpiece of the theme; talk to your custom cake designer about the frosting colors you'd like to use, combined with a few flowers, and garnish for your finishing touches to make the most elegant, whimsical, fairytale cake you can think of.
7. Fairytale Wedding Décor
Pull theme inspirations for your wedding furniture and decorations from your favorite fairytale. You can either choose clear, delicate-looking chairs and tables to add to the majesty of the setting, alluding to a fairy castle setting, or go to an antique shop and gather some classy furniture to cater towards the medieval time period garnished with gold decorations, and petals scattered along the tables.
8. Castle Theme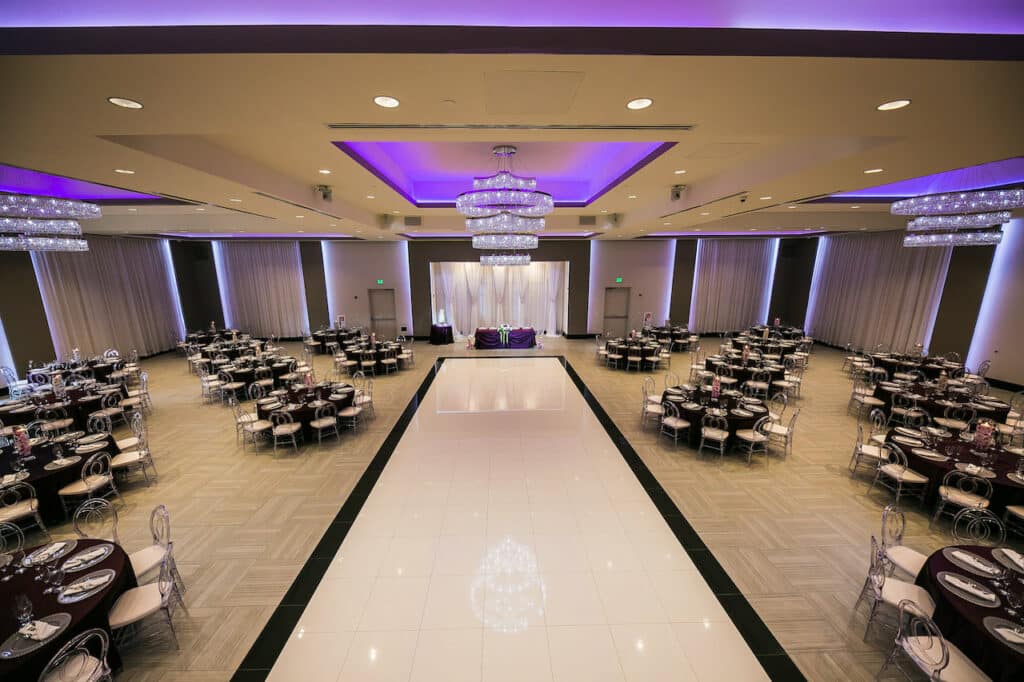 You can replicate the castle look by finding either a beautiful castle venue, or garden with brick walls and flowers to hold your reception al fresco, with catered food. Another option would be to find a venue with a beautiful ballroom that can easily replicate the dance scene from Beauty and the Beast, with a giant chandelier and beautiful lights to add an ethereal touch to the event.
9. Rustic Is Classic
Everyone has a connection to classic items and antiques. To give your wedding reception a rustic feel, try adding magical colors to your arch through drapes, or draping ivy. Antiques, and decorations can also help you achieve a rustic theme for the big day.
10. Choose the Right Venue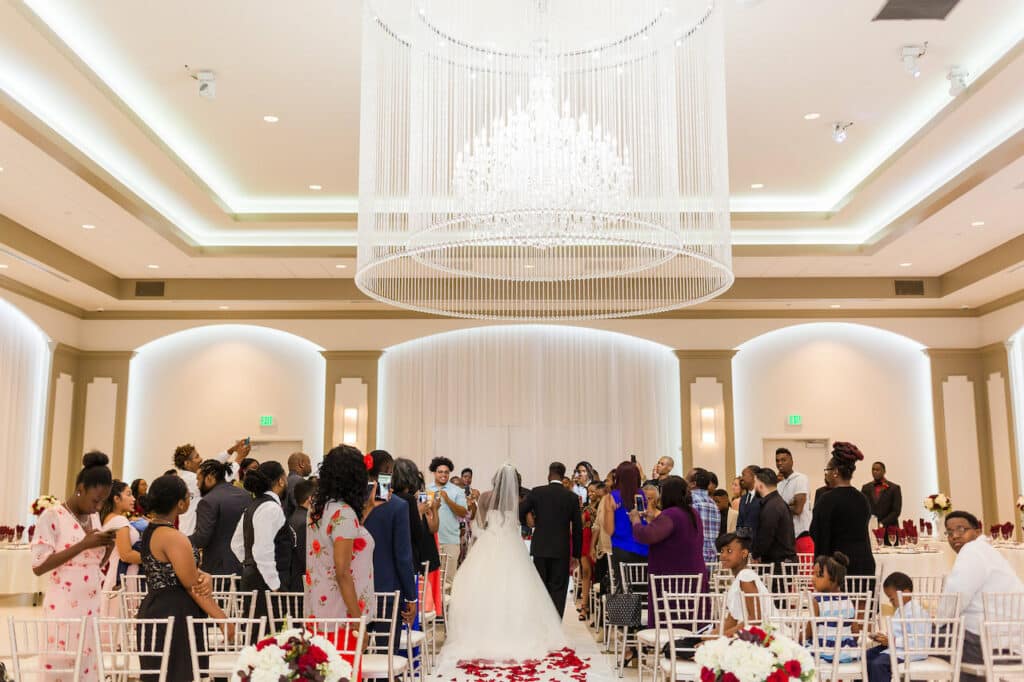 Certain venues are magical in and of themselves, to the point it takes very few decorations to embellish your theme and bring your vision to life. Visit the most picturesque venues you can find to choose a venue that will bring your dream to life with little effort on your part. And even better, there are certain venues that can decorate for you, as well as provide the catering and drinks—simplifying your prep and planning time.
11. String Lights
String lights create a magical scene for any wedding ceremony. To stand out, you could shape the lights like stars and further warm the glow in your reception venue. Choose your light shape and luminescence wisely, as that can influence the vibe of either causal barn lights, or twinkling fairy lights.
13. Greenery Table Sets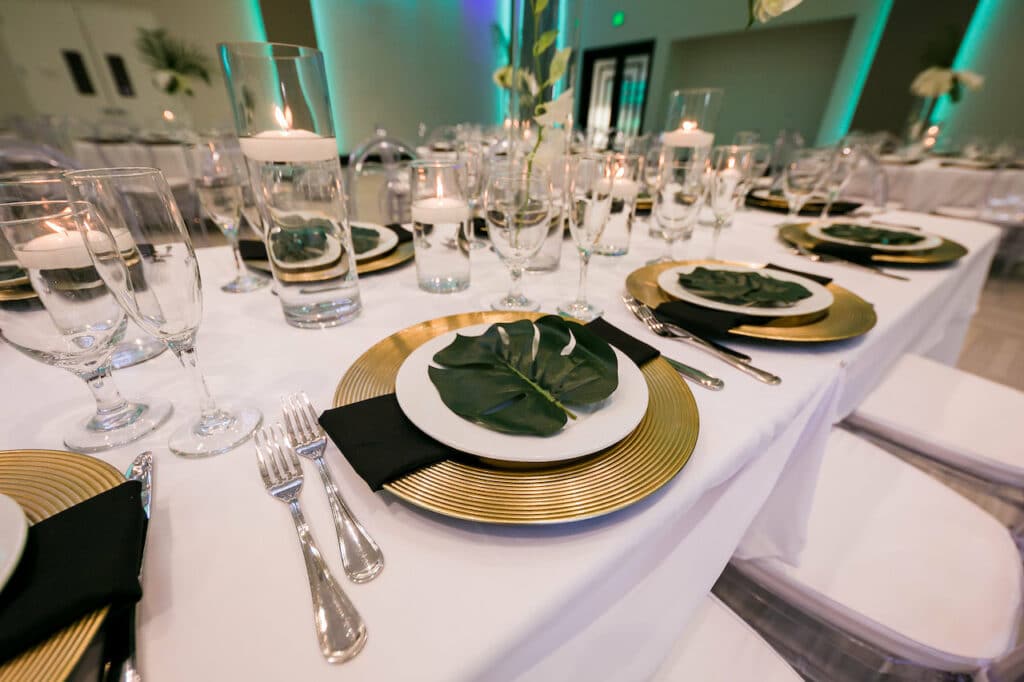 Nature is the richest source of romantic and exhilarating wedding themes. By setting your tables with greenery-adorned fabrics, flowers, and décor, you could introduce a rustic, glam, or traditional theme to your ceremony.
12. Hanging Gardens
To bring the fairytale vibe into the heart of the ceremony, hang floral displays throughout your reception venue. Paired with hanging lanterns, hanging gardens will sparkle above your reception tables and offer a romantic theme to your ceremony.
14. Winter Theme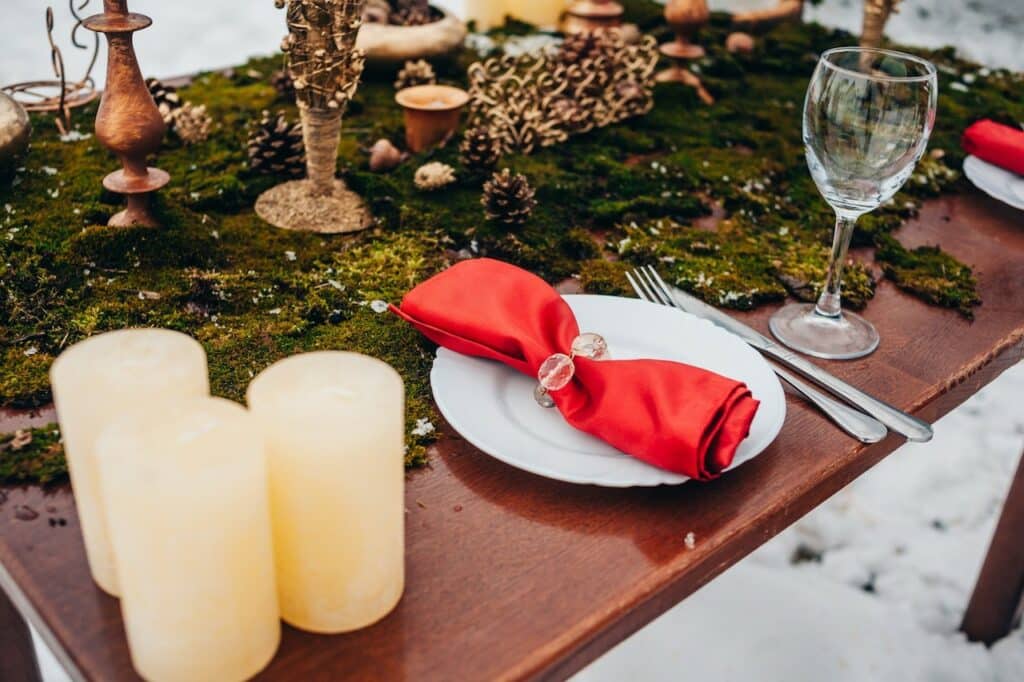 Winter is cold but beautiful. If you're holding your wedding in the winter, you can hold the ceremony outside before heading indoors for the festivities, and maintain that wintry look through your decorations, in twinkling lights, festive colors, and candles. Moss and snow decor will really help maintain that theme throughout the venue as well.
15. Custom Napkins
Napkins are just the right added touch to a decorated dining table, tying the theme all together. It's a simple detail, and easy to implement, but it can make a big difference in impressing your guests with your thorough planning and execution.
In all the ways you're able to make your reception the most magical experience of your life, your choice of venue really ties it all together, so be sure and choose the right venue to help make your fairytale wedding decorating a breeze.