COVID-19 undeniably changed the wedding scene for many happy couples—smaller gatherings, modified catering practices, Zoom ceremonies. And while the last couple of years have prompted a focus on more intimate, family-centered weddings, this new year has welcomed a return to some more elaborate, Hollywood wedding practices that we've all missed.
This year many celebrities have married and held extraordinary weddings that were Hollywood worthy. Although everyday brides may not have the funds to throw a grandiose wedding, achieving a similar wedding experience is possible!
If you're on the hunt for a celebration of similar caliber, consider these trending Hollywood wedding tips to incorporate in your own wedding.
On-the-Spot "I Do"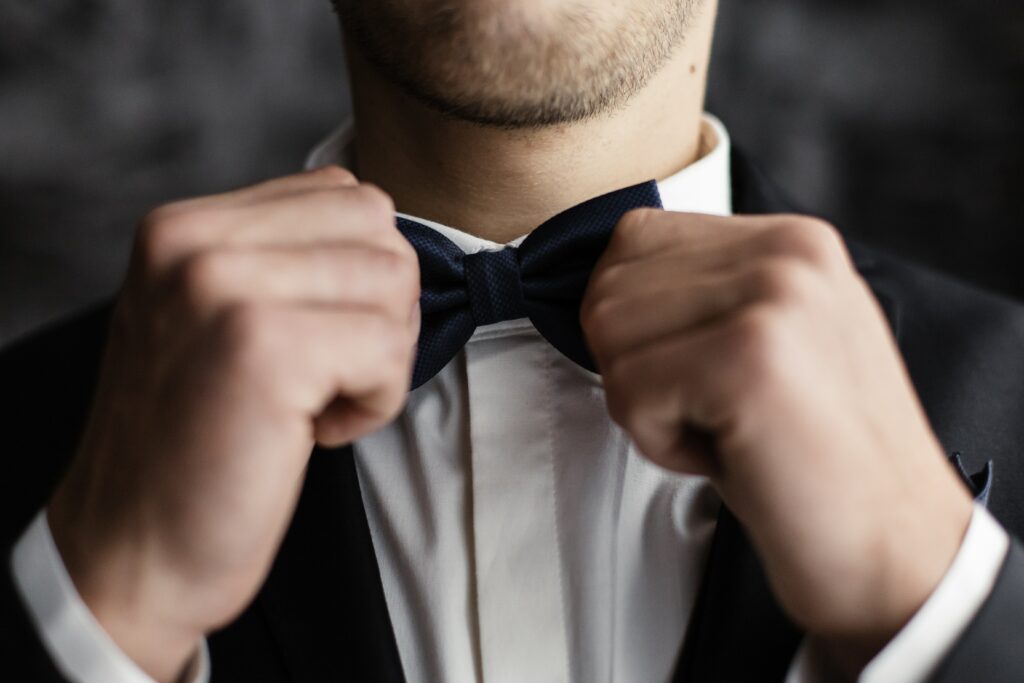 More and more celebrity couples are choosing to forgo the typical engagement and wedding timeline in favor of getting married on the spot, but this doesn't mean they skip out on a huge celebration later on!
Kourtney Kardashian and Travis Baker are no exception. This couple spontaneously eloped in Las Vegas and were officiated by an Elvis Presley impersonator—creating a private and intimate memory. They later had a more traditional, publicized wedding with family and close friends.
While this trend may not be common practice, a spur-of-the-moment elopement can leave you with more time and resources to make the reception special instead.
More Inclusive Guest List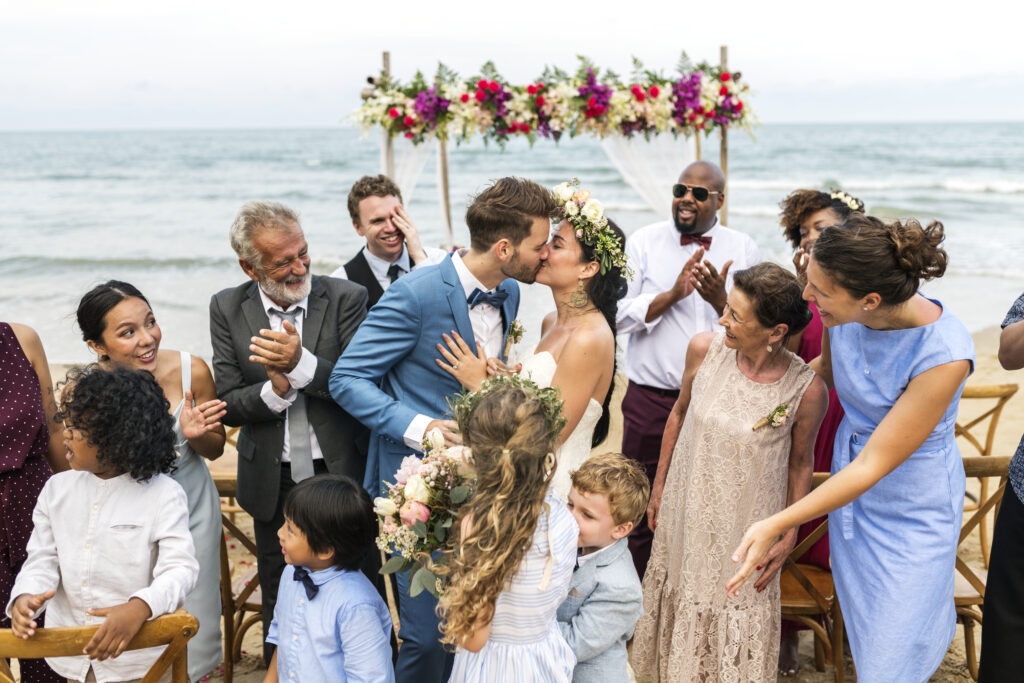 The COVID-19 pandemic has had a huge impact on events. Now that life is steadily going back to normal, a long guest list is possible.
Consider throwing the wedding you've always dreamed of by inviting immediate and extended family members and friends from every phase of life. Don't shy away from large wedding parties and all the bells and whistles of a bachelorette party, rehearsal dinner, and honeymoon. If a big wedding is what you've always dreamed of, now's the time to throw a Hollywood-worthy party!
Non-Traditional Wedding Dress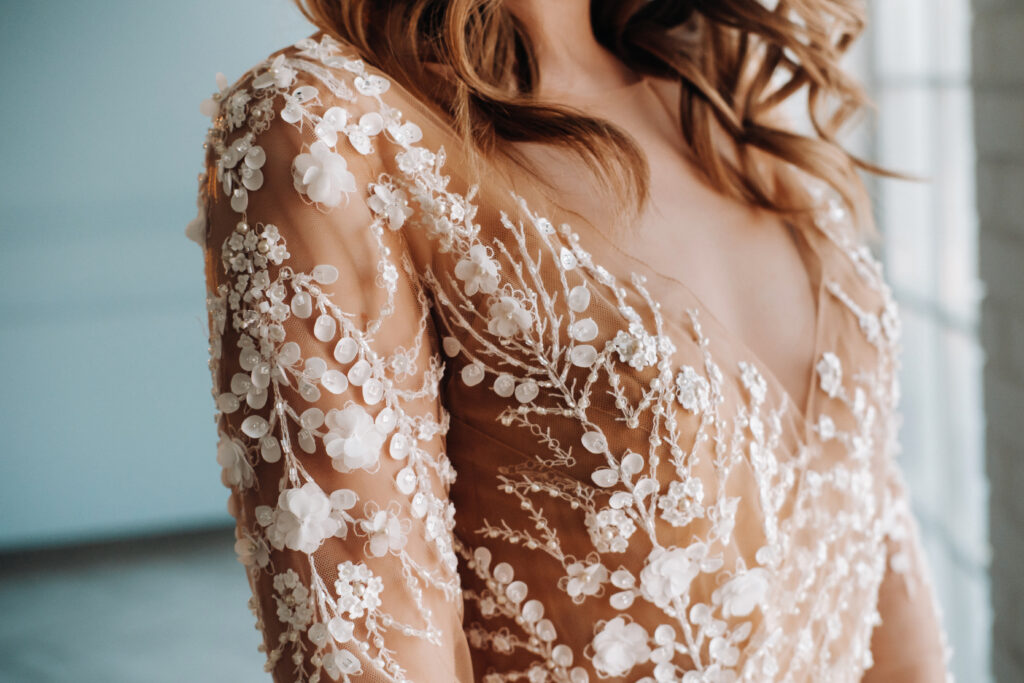 More often now, celebrities are choosing to wear wedding attire that is outside of the box. The traditional white gown isn't the only option anymore.
Mandy Moore, for example, decided to color coordinate her wedding dress to the ceremony's pink theme. She looked absolutely stunning in her pink dress and it was a cohesive style choice with the soft decorations.
If you're looking for something different, go for it! Wearing what makes you feel beautiful on your big day is what's important. 
Classic Themes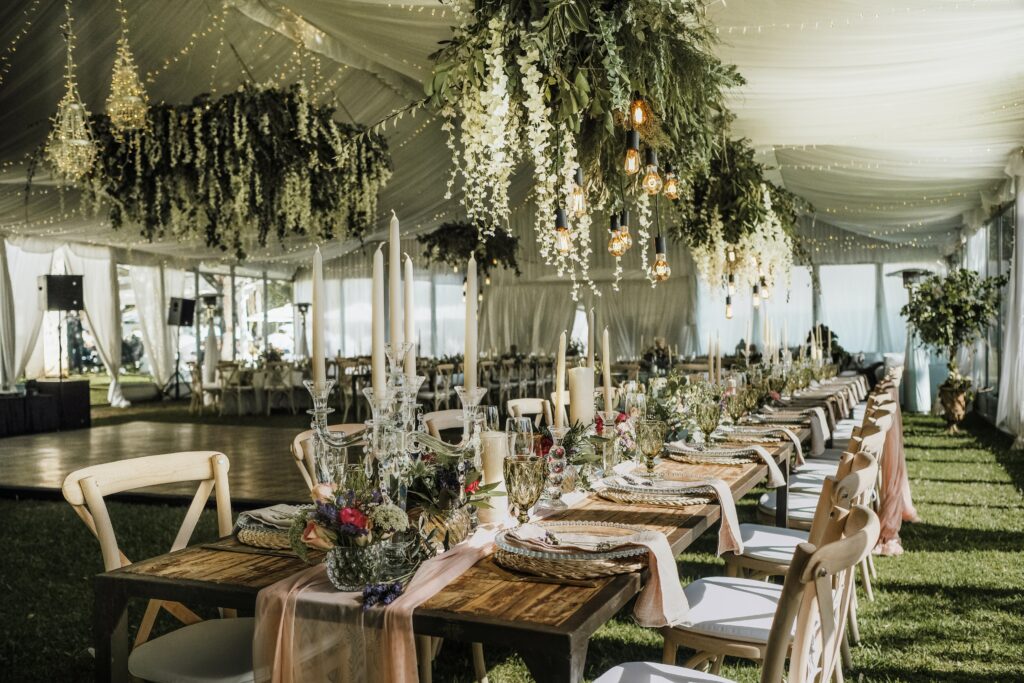 Celebrities spend a lot of time carefully selecting themes for their Hollywood weddings. Themes can really elevate weddings and make the experience special for everyone involved.
Recently, Lily Collins and Charlie McDowell held a memorable fairy-tale wedding, with the perfect cottagecore aesthetic using vintage pieces in an outdoor reception. The result was a truly one-of-a-kind event.
Make it Unique to You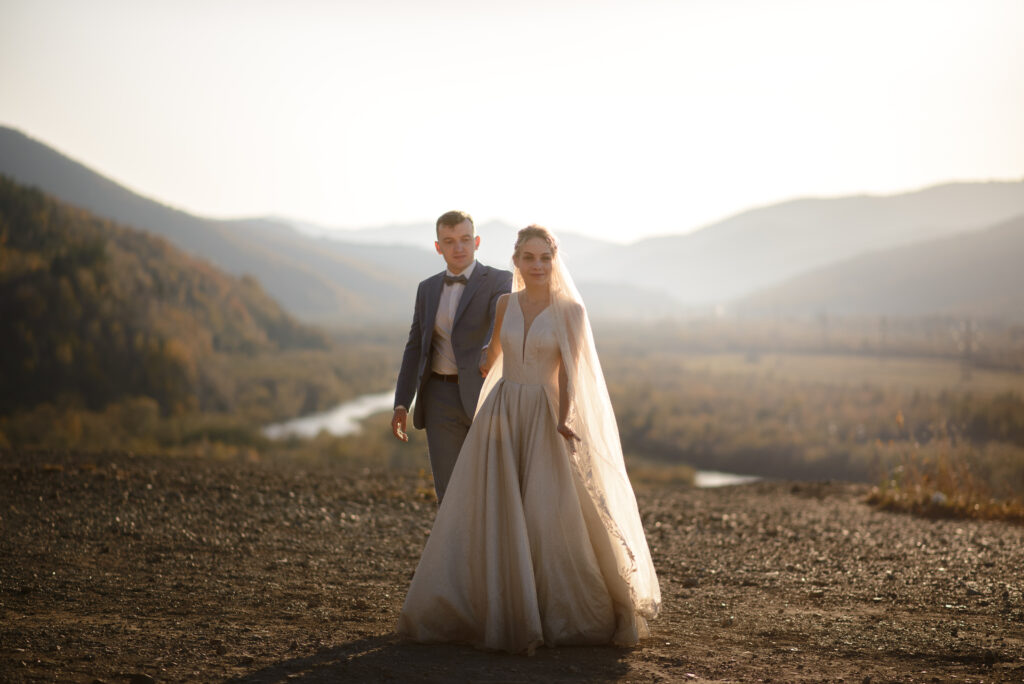 Jordan Roemmele and Adrian Grenier's unplanned ceremony was officiated by their friend RY X—who got ordained as a wedding officiant on his cell phone during dinner. Kourtney and Travis had a very unconventional gothic ceremony. 
While these Hollywood weddings were extremely untraditional, they were unique and meaningful to the couple. One of the biggest takeaways from recent Hollywood weddings is the dedication to authenticity—your wedding should reflect your personality and be meaningful to you.
You don't have to shy away from traditional weddings, but don't be afraid to add your own personal touch to make your night unforgettable.
What Will You Choose to Include?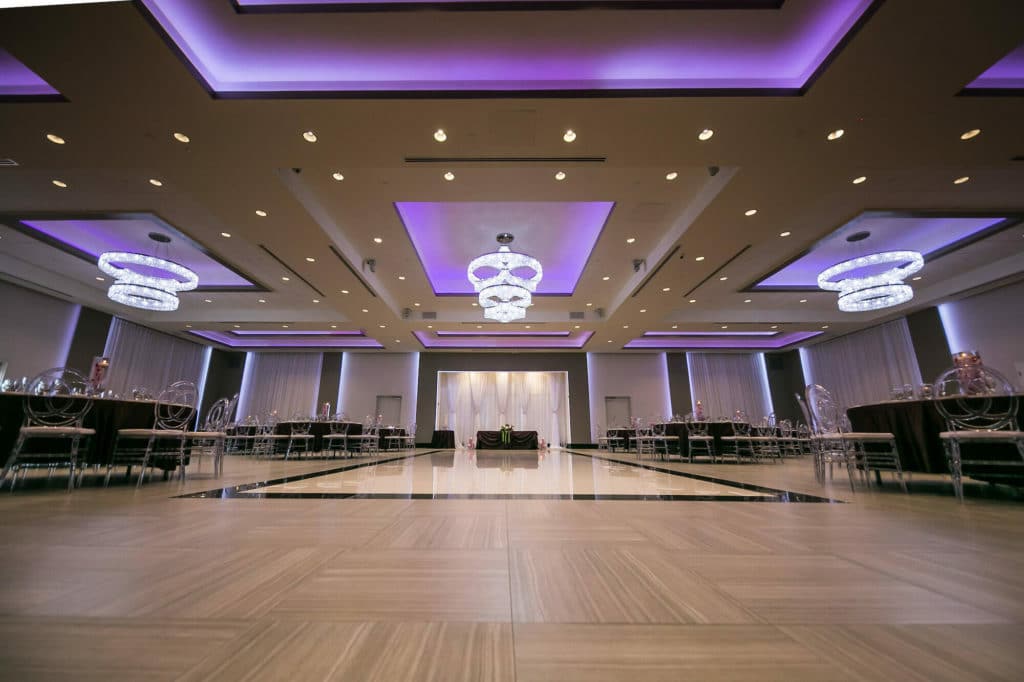 Planning a wedding can be difficult and overwhelming, but these Hollywood wedding trends can make your night truly specular and worth all the planning. From private parties to unique themes to a non-traditional wedding dress, you have endless possibilities and combinations to make your wedding exceptional.
At Marinaj Banquets and Events, we can elevate your expectations and make your wedding a night to remember. Give us a call today!