A simple wedding checklist for newly engaged couples is the easiest way to stay on track for the big day while also enjoying this blissful time! Planning your wedding is a lot of work, but it can be more manageable if you start with the right tools. A checklist will help you stay on course and keep essential details in order.
This simple wedding checklist offers just enough guidance to get you started without overwhelming you!
Set Your Budget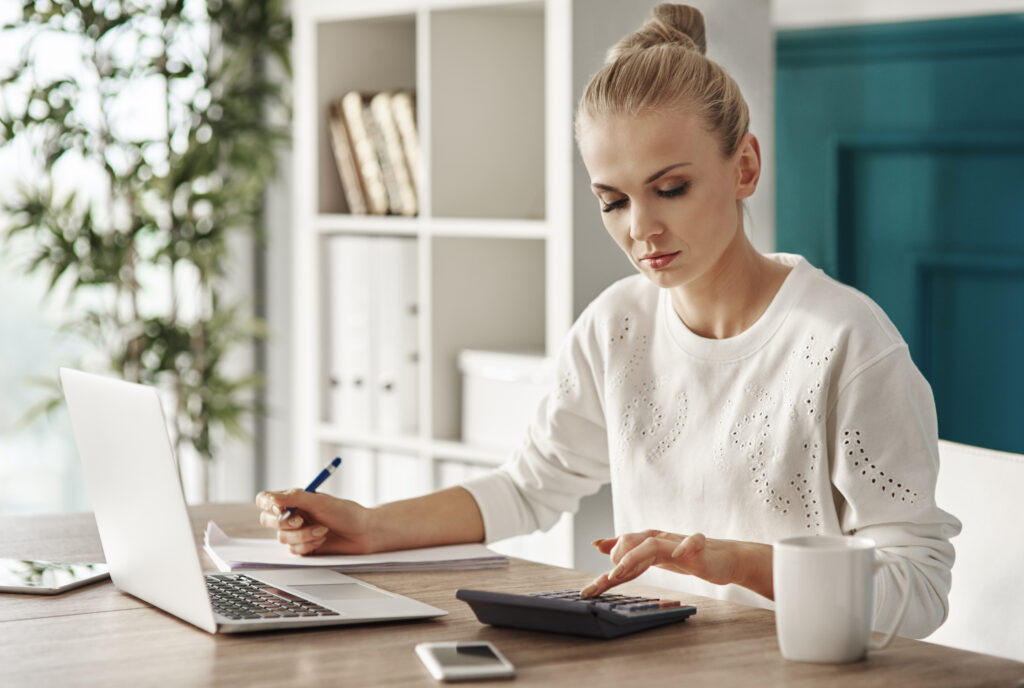 Before starting your wedding planning, the first thing you should do is set a budget. Figure out how much money you can afford to spend, and then make a plan for what will be the most important aspects of your day. The more time and energy you put into this process, the better off you'll be when it comes time to start making decisions about flowers, food, music—all that good stuff! Remember that a beautiful wedding is possible with a budget of any size!
Choose Your Date & Venue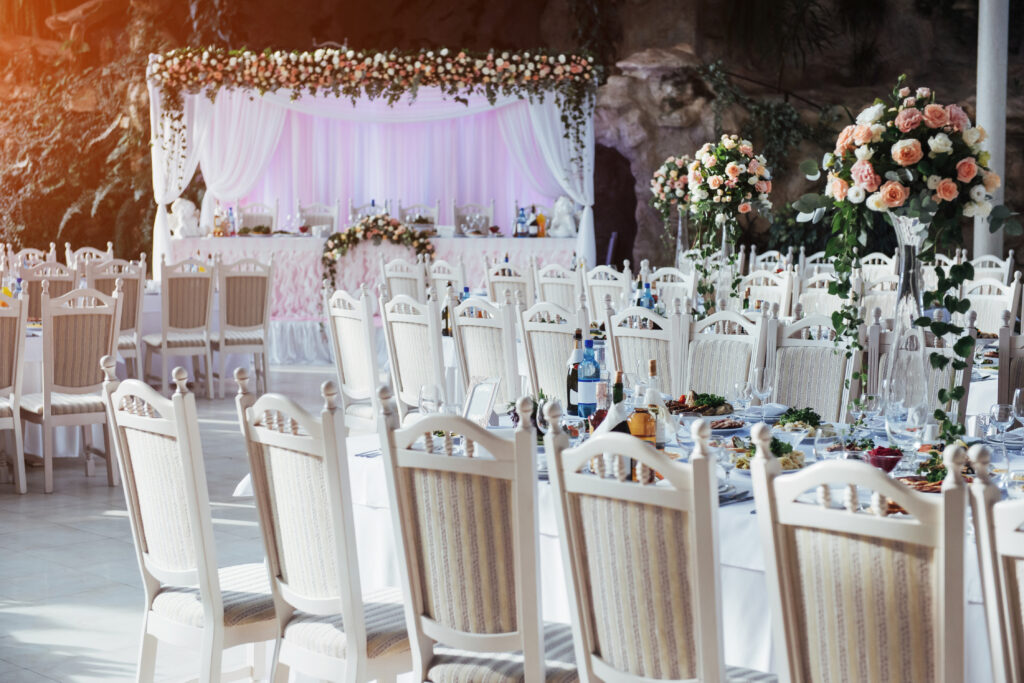 One of the first decisions you will have to make is when and where to hold your ceremony and reception. Your wedding venue is the stage for the best day of your life, so you'll want to choose something that reflects your style and has plenty of room.
The location you choose may depend on various factors, including the type of event (religious or civil), how many people you invite, how much money you want to spend, etc. Picking a venue early on can save time and stress down the line, especially an all-inclusive venue. You can have all your vendors in one location with the same company, streamlining communication and making details more manageable. Consider an all-inclusive option if you want to hand off a lot of the logistical stress!
Choose Wedding Party & Draft Guest List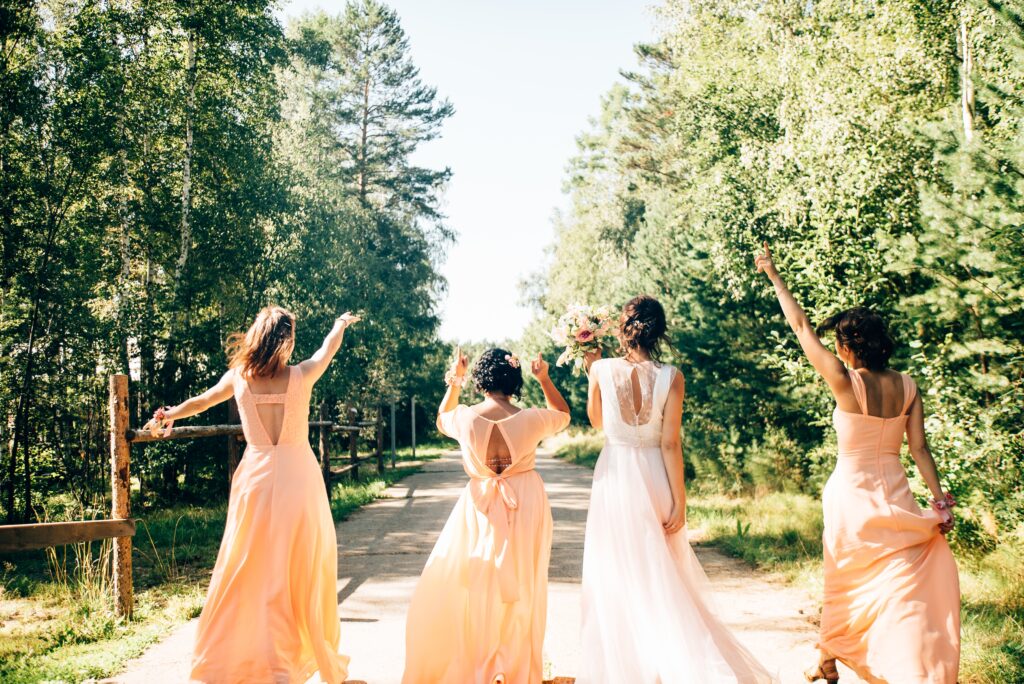 Choosing your wedding party and the guest list is the perfect way to get excited for the big day!
When it comes to brainstorming your wedding party, there are a few things to keep in mind. You'll want to make sure you pick people you'll be friends with long-term. This might include family, long-time friends, or close co-workers. Choose people who will be excited to be a part of your big day and are available to help with tasks.
You don't have to solidify the guest list just yet, but it's a good idea to get it started. Mapping out a draft of the guest list early on will help you stay within budget and figure out who you should notify right away. If you have family or friends who will need to travel internationally or have complicated schedules, consider letting them know the date of the wedding well in advance.
Start a Wedding Board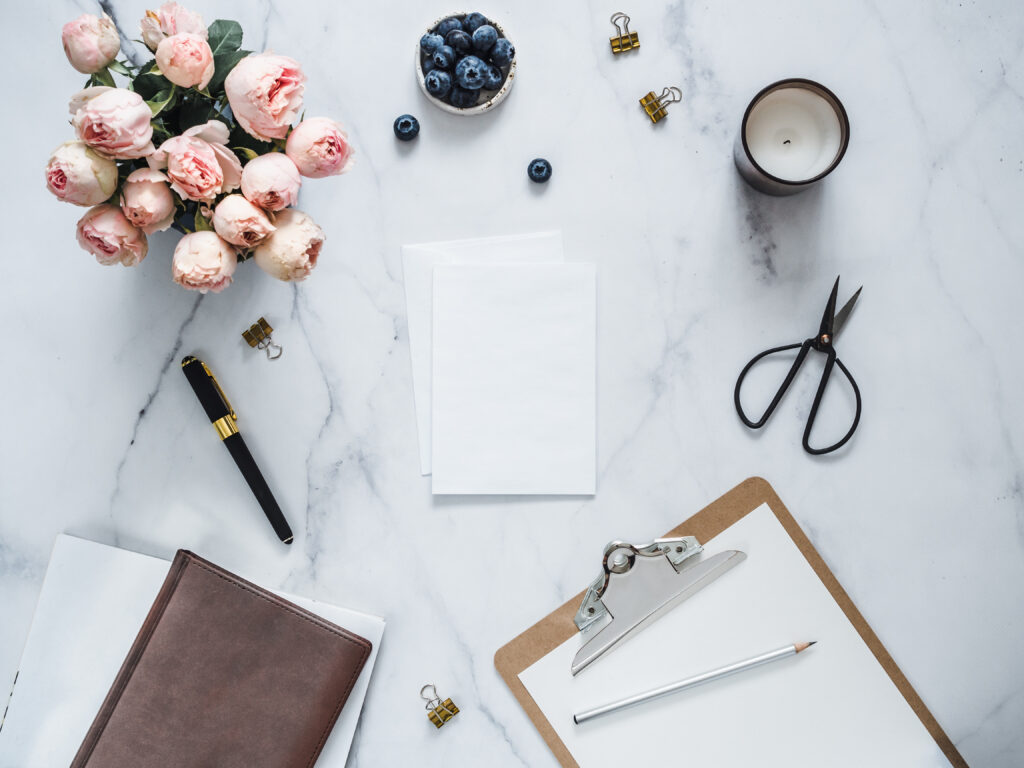 A wedding board can be a notebook, calendar, or poster board that holds all your preliminary brainstorming for everything like themes, colors, styles, and dresses. A wedding board is a great way to keep all of your ideas organized and in one place. 
Having a visual collection of all your ideas will help you make decisions quicker and give you time to collaborate with your partner and include their ideas. Don't get too caught up in the details just yet, but you should start thinking about how you envision your special day!
Make Boundaries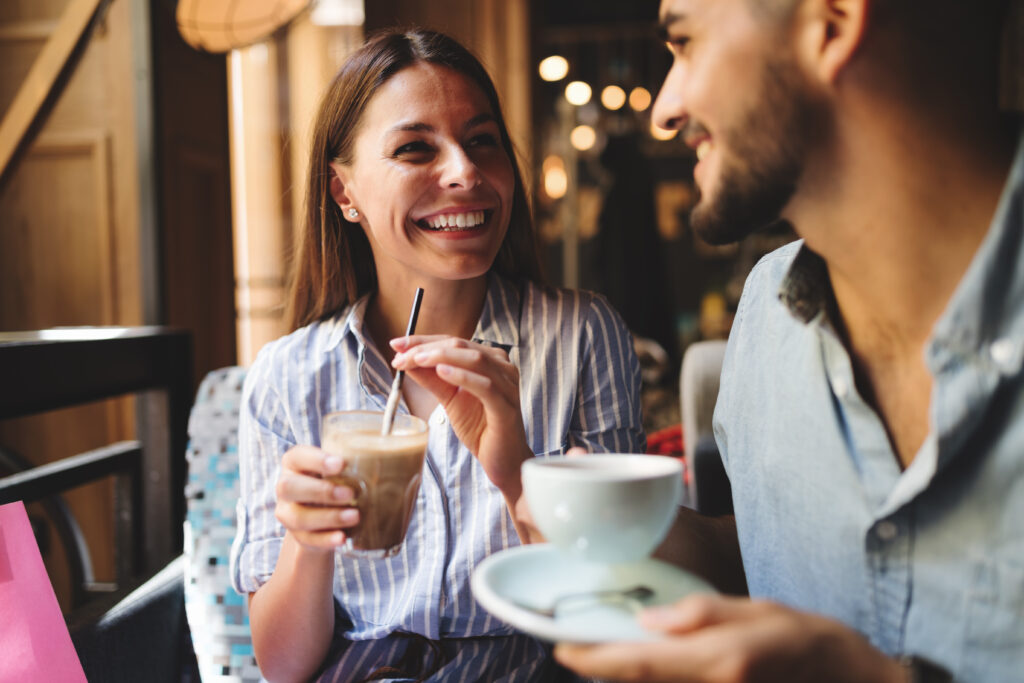 Perhaps the most important to-do on your checklist is making boundaries. But what does this mean? Wedding planning is stressful and can bring out the worst in people, even for something exciting and happy. Never put the stress of planning in front of your relationship!
The engagement stage of a relationship is supposed to be filled with excitement, fun, and each other. Make boundaries about when and where you will conduct planning. Spend time being present in your relationship, whether it's Friday date nights or late-night chats.
Ready to Get Started? Look for Your Venue!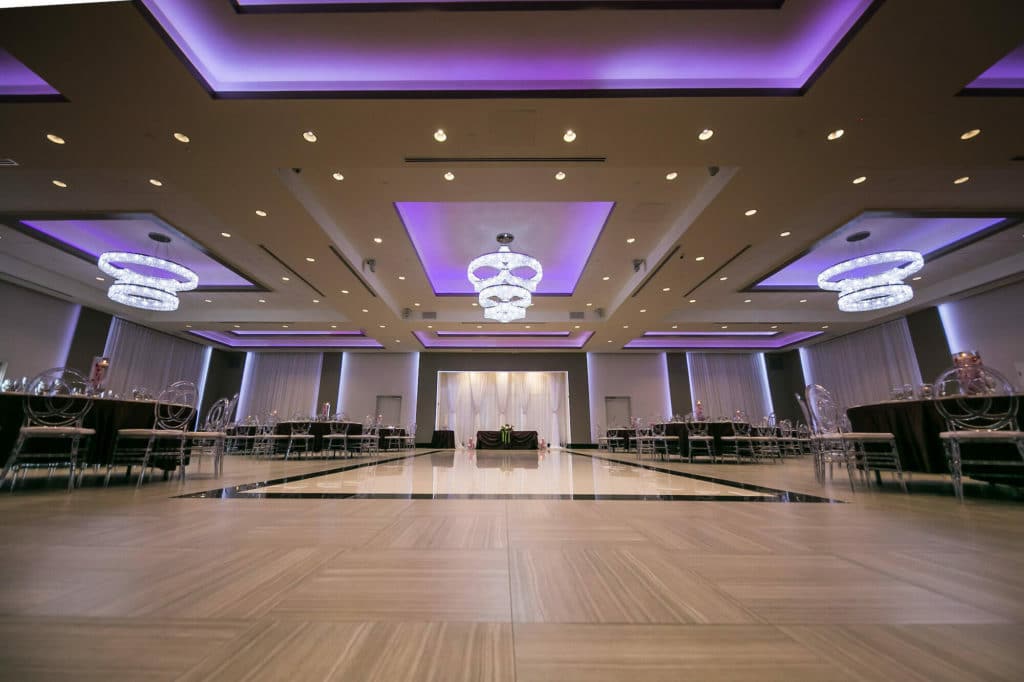 Now that you know the first few things to do when beginning your wedding planning, it's time to get started! To begin the search for the perfect venue, contact Marinaj Banquets & Events today and get your simple wedding checklist moving along! Our team is happy to help you start planning the perfect day!